Chattanooga — A federal jury has found the former president of Pilot Flying J guilty of wire fraud, conspiracy to commit mail/wire fraud and witness tampering in connection to a multimillion-dollar scheme to cheat some trucking customers out of promised fuel rebates.
Mark Hazelwood, the former company president, was found guilty on three of the four charges against him. He was found not guilty on one count of wire fraud.
The jury found Scott Wombold, a former Pilot vice president, guilty on one count of wire fraud, and Heather Jones, who worked in direct sales at Pilot, guilty on one count of conspiracy to commit mail/wire fraud.
They will be sentenced on June 27 in Chattanooga.
Pilot said in a statement it's committed to doing right by its trucking customers.
"Our focus has been on the customers," the statement reads. "Nearly five years ago upon learning of the improper transactions, we made whole every customer negatively affected, entered into a Criminal Enforcement Agreement with the government, cooperated fully with the government's investigation, and made policy, procedure and staff changes to make certain nothing like this ever happens again.
The three defendants plus Karen Mann, who also worked in direct sales, were indicted by a Knoxville grand jury in February 2016 on multiple counts.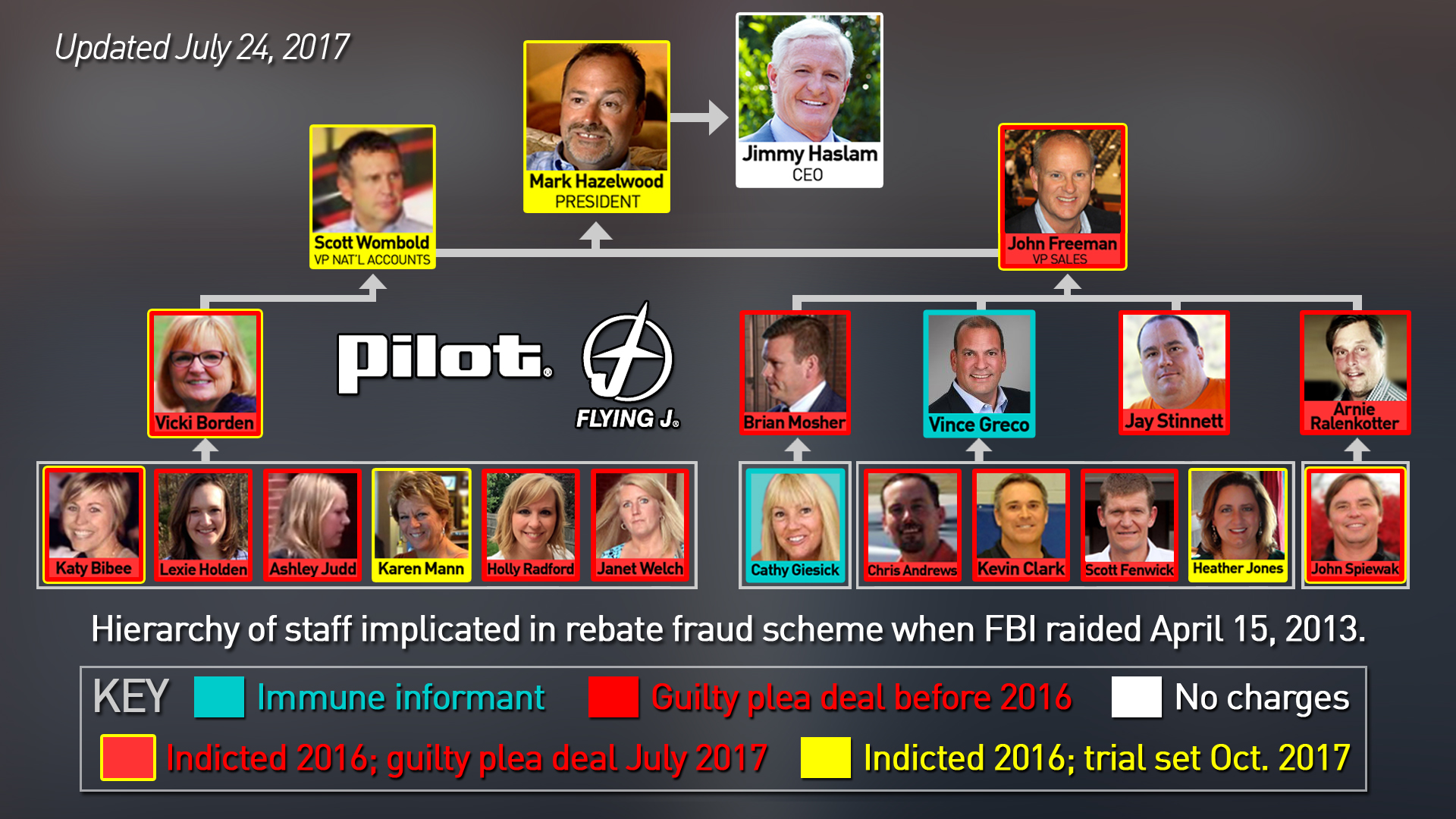 Prosecutors allege the four conspired with numerous other Pilot sales employees beginning at least in 2008 to short change some of Pilot's diesel customers. The scam continued until FBI and IRS raided the Bearden headquarters in April 2013, according to the government.
Mann was found not guilty of the single count against her.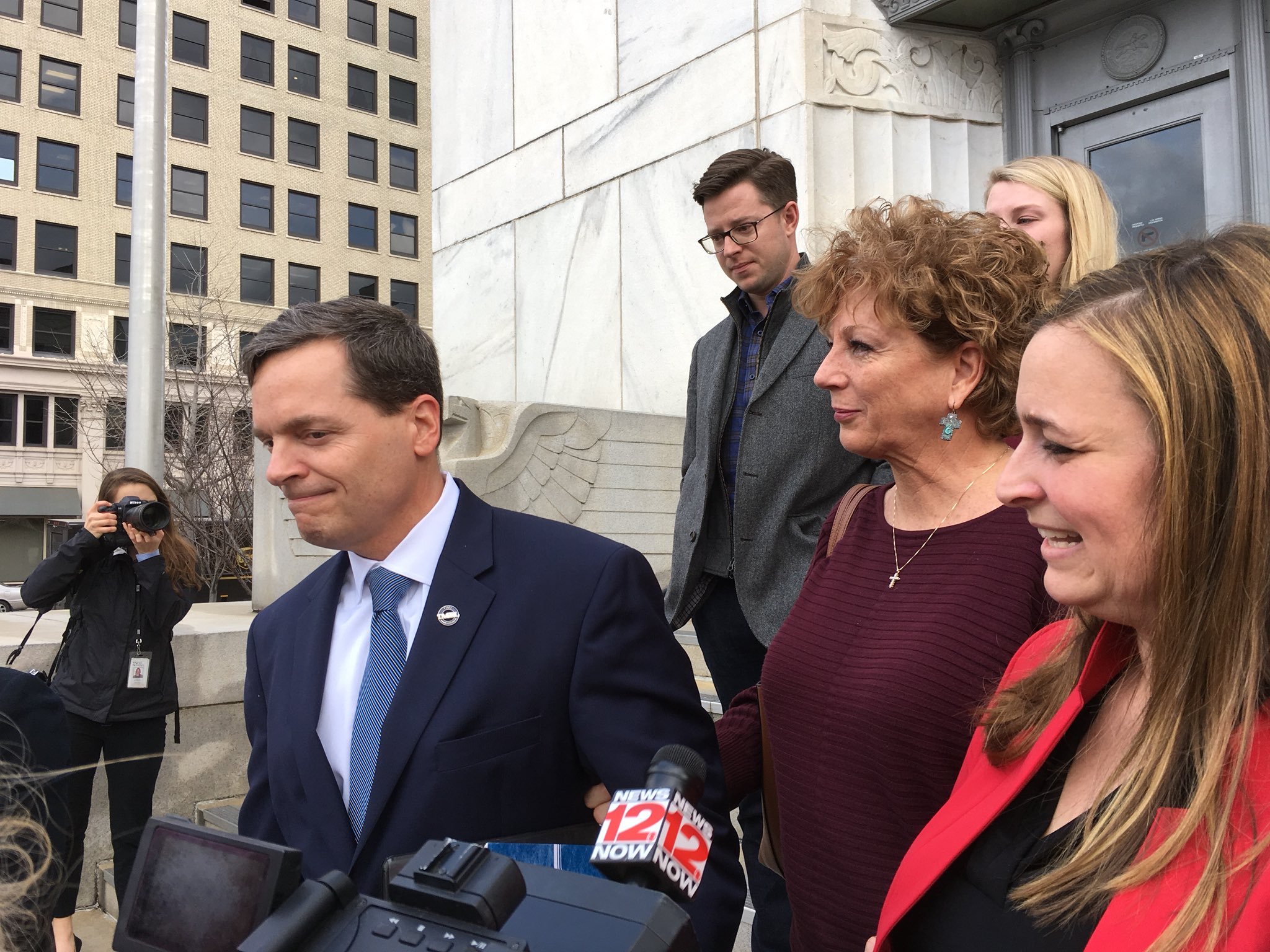 Outside the courthouse, Hazelwood's attorney said they will appeal the verdict.
"We continue to believe he's not guilty, and we respectfully disagree with the jury, but we honor it. I never complain about what a jury does. So now we appeal, and we look forward to moving on there," attorney Rusty Hardin said.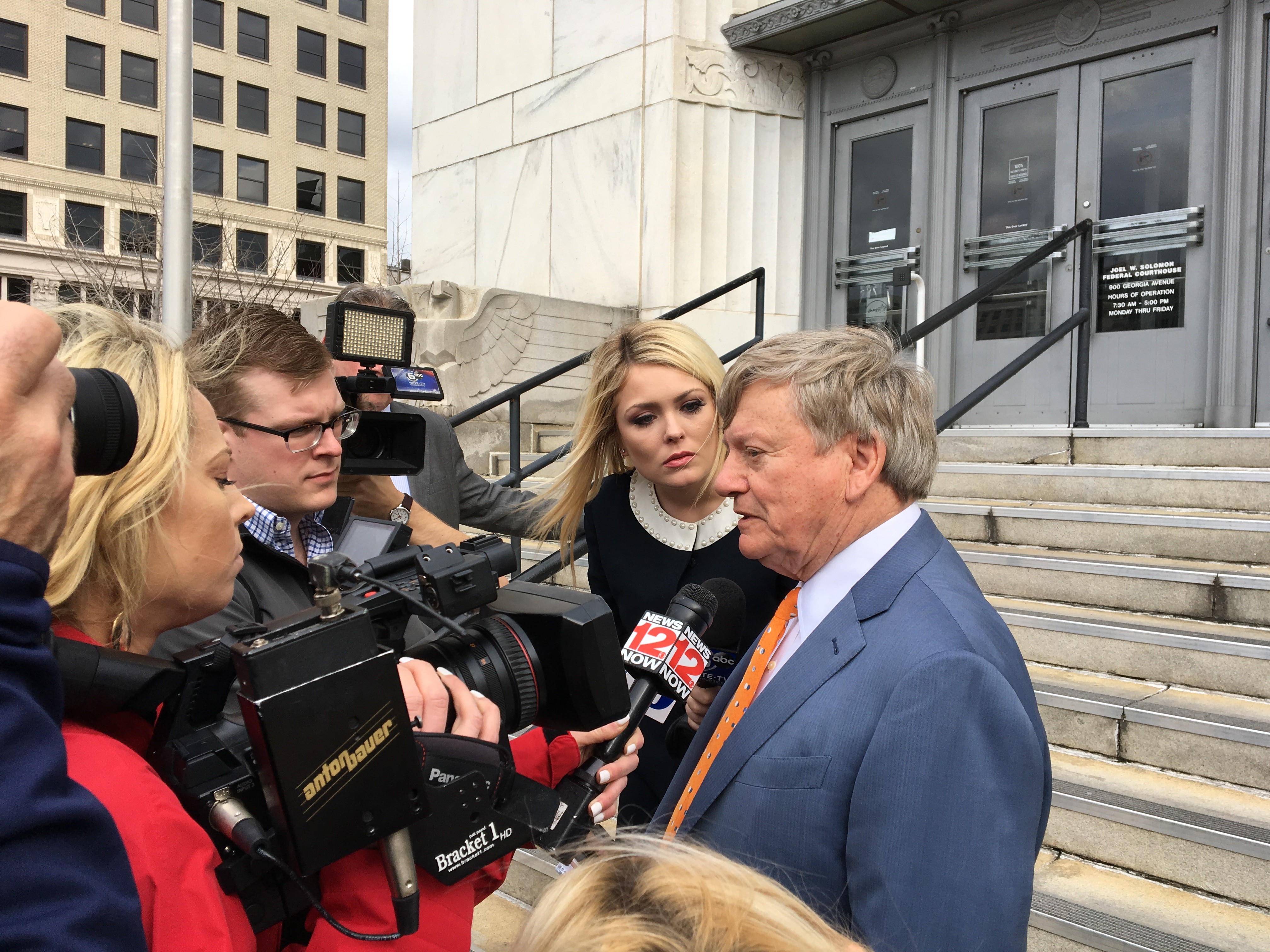 Scott Wombold's attorney released a statement saying he intends to explore appellate options on the sole count of wire fraud Wombold was convicted of.
"We are grateful to have had the opportunity to represent Mr. Wombold and successfully assert his innocence on almost all of the counts," said attorney John Kelly of the Bass, Berry & Sims firm. "All along, Mr. Wombold desired only to be judged by a jury of his peers at trial. Today, having done exactly that, he stands vindicated on six of seven counts."
The jury reached the following verdict on Thursday afternoon:
Conspiracy to commit wire and mail fraud
Mark Hazelwood, the former Pilot president: guilty
Scott Wombold, a former vice president: not guilty
Mark Hazelwood, the former Pilot president: guilty on 1 count, not guilty on 1 count
Scott Wombold, a former vice president: guilty on 1 count, not guilty on 2 counts
Heather Jones: not guilty on 4 counts
Mark Hazelwood, the former Pilot president: guilty on 1 count
Making False Statements to Federal Agents
Scott Wombold, a former vice president: not guilty on 3 counts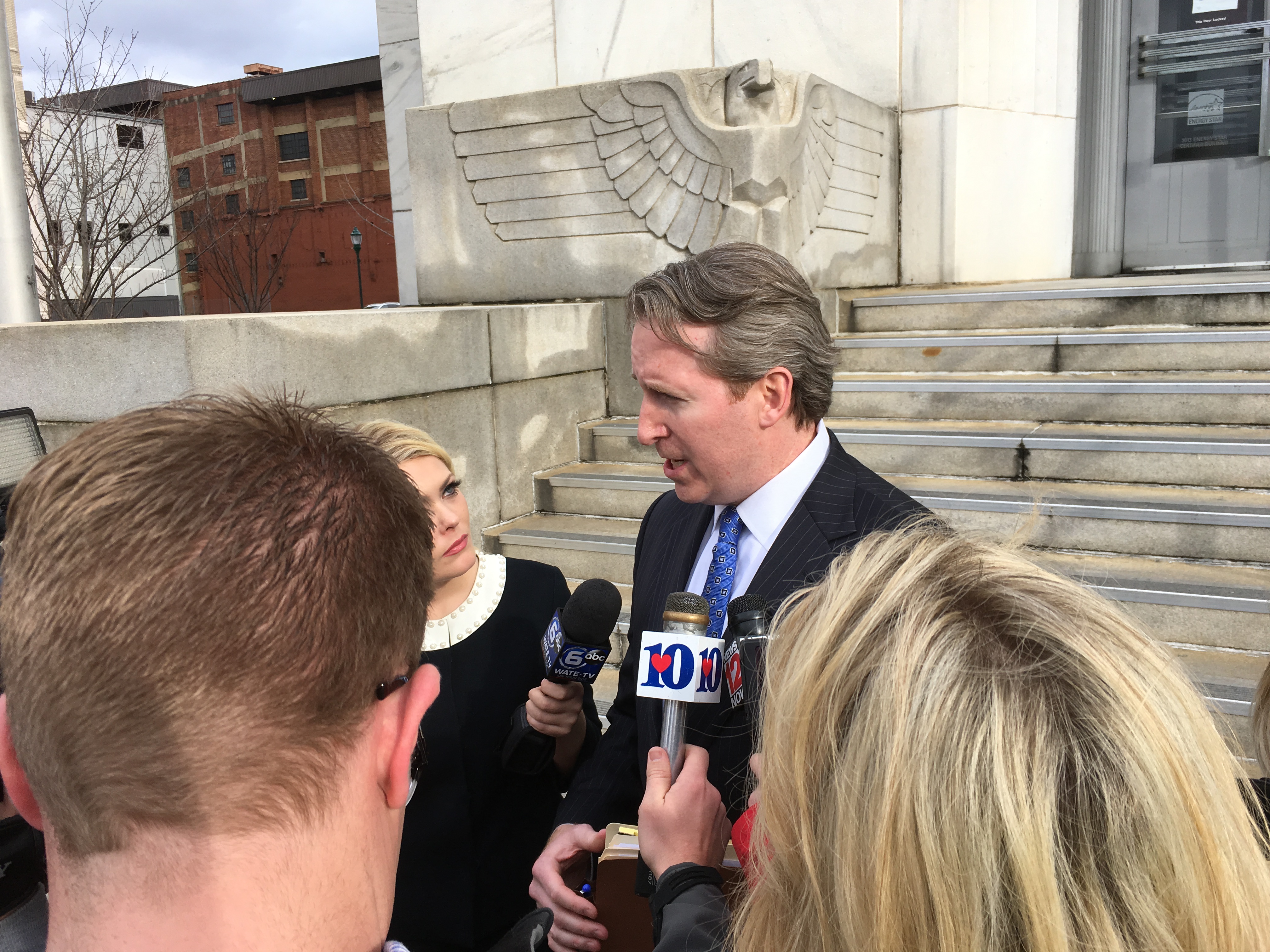 The judge set a sentencing date for June 27 for Hazelwood, Wombold, and Jones. At this point, none of them are in custody. However, because of his financial means, access to a private plane and because he has home in Italy, a magistrate will determine at a hearing Friday if Hazelwood can remain out on bond.
"He's not a flight risk, and I hope that's what the magistrate concludes tomorrow," Hardin, Hazelwood's attorney, said. "He's stuck around, he's been around five years for this thing. No reason to believe he's going to leave now."
The 12-member panel began deliberating Wednesday afternoon, Feb. 7. They started hearing testimony in early November, and were close to reaching a verdict on Wednesday, telling the judge they were down to resolving just one count for one unidentified defendant.
Trucking firms buying fuel in bulk from the giant private company would be promised one rebate rate but would end up getting a lesser amount, the government alleged. Often customers didn't even know they were being duped, prosecutors said.
The scheme netted Pilot and some sales employees millions of dollars.
Fourteen former Pilot Flying J employees have pleaded guilty, and some of them testified during the trial. They're awaiting sentencing by U.S. District Judge Curtis L. Collier. Some sentences are set for May.
The government offered secret tape recordings of Pilot meetings, in-house emails and documents and the testimony of former employees in its bid to convict the four. A former employee began cooperating with authorities in 2011, and a second confederate assisted.
The fraud amounted to about $56 million, the government alleges. Pilot paid a federal penalty in 2014 of $92 million and also has paid more than $80 million in civil settlements to customers who sued over the scheme.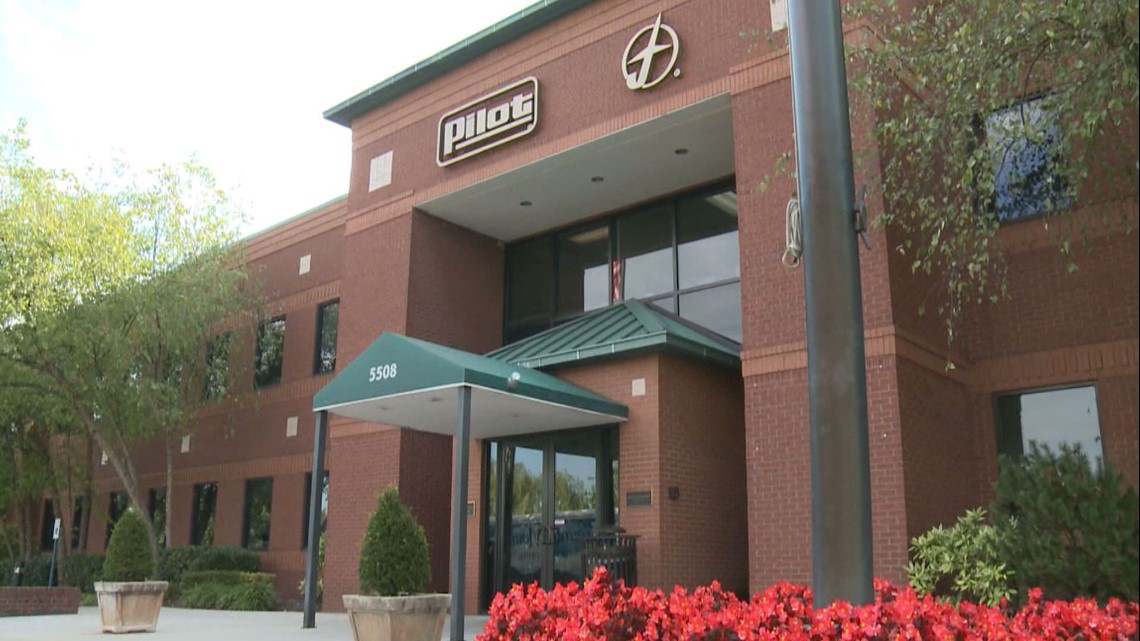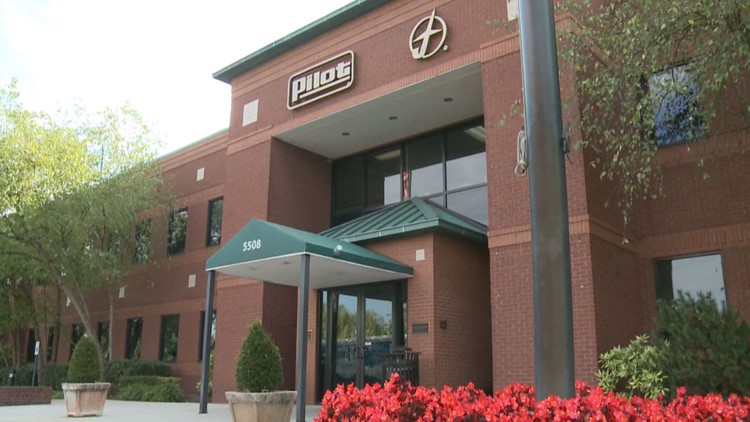 While the trial began in November, it ended up taking far longer than anyone anticipated. The proceeding saw numerous interruptions, including a one-month break for the Christmas and New Year's holidays.
Assistant U.S. Attorneys Trey Hamilton and David Lewen finished their case early this month.
All four faced counts alleging they conspired to commit mail and wire fraud.
Hazelwood also was indicted on wire fraud and witness tampering counts, the latter alleging he tried to influence his former assistant's potential testimony in a criminal case.
Wombold was also accused of wire fraud and lying to federal agents when they questioned him the day of the April 2013 raid.
Jones also was accused of wire fraud.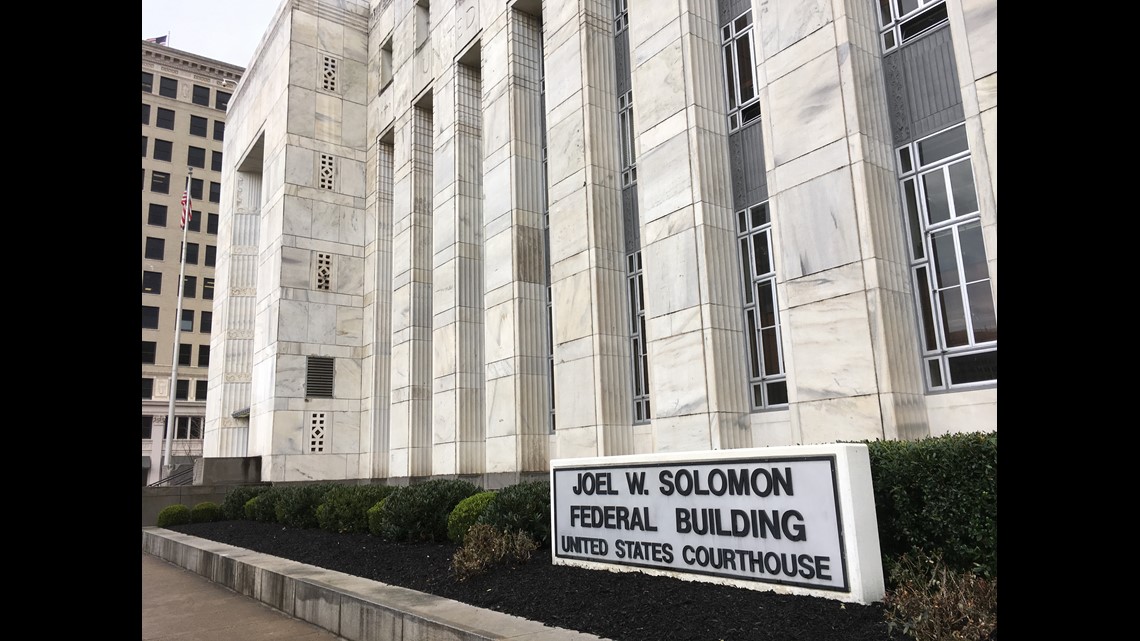 Mann faced only the conspiracy count at trial, and the government offered the least amount of evidence, including emails, to prove their case against her.
Hazelwood's defense team argued he traveled constantly and was unaware what his subordinates were doing. Wombold's attorneys told jurors he approved sales deals but that top salesmen would end up changing the deals to defraud customers on the back end, without his knowledge.
Jones and Mann were portrayed as inside sales representatives who typically followed the directions of others in sending out rebate summaries and amounts to trucking customers.
Secret recordings made at Pilot gatherings captured the voices of Hazelwood, Wombold and Jones. The government alleges they were talking at the time about the scheme.