(KNOXVILLE) For Pilot Flying J and the U.S. government, it's been a quiet 18 months since lawyers for both sides forged a landmark "Criminal Enforcement Agreement" pledging cooperation in an ongoing criminal investigation over alleged rebate fraud.
No one was indicted in that time. No one pleaded guilty. No one was tried.
No one's even talked publicly about what's really going on in the federal government's review of the way Pilot sales employees may have cheated trucking customers out of full diesel fuel rebates.
Tuesday's unsealing of federal indictments against eight former or current Pilot employees represents the first movement in many months in a case that sent shudders through the East Tennessee business community when the FBI and the IRS in April 2013 raided Pilot's Knoxville headquarters.
There's also a clock ticking on that agreement.
The enforcement pact and agreement to help in the investigation signed in July 2014 by lawyers – and Pilot CEO Jimmy Haslam - included a two-year sunset clause.
In July 2016, just about five months from now, the cooperative agreement is set to expire.
It would only be extended if the government determines that Pilot, which has some 23,000 employees and 650 retail locations, has failed to live up to its obligations.
Or, if the government decides that all the provisions of the agreement have been met, federal authorities can terminate the document early.
On April 15, 2013, on a sunny spring day for which East Tennessee is famous, federal agents descended on numerous addresses linked to Pilot Flying J, the nation's largest operator of truck stops. Besides the company headquarters high above Interstate 40 on Lonas Road, they went to an area storage center as well as homes in Nashville, Kentucky and Iowa.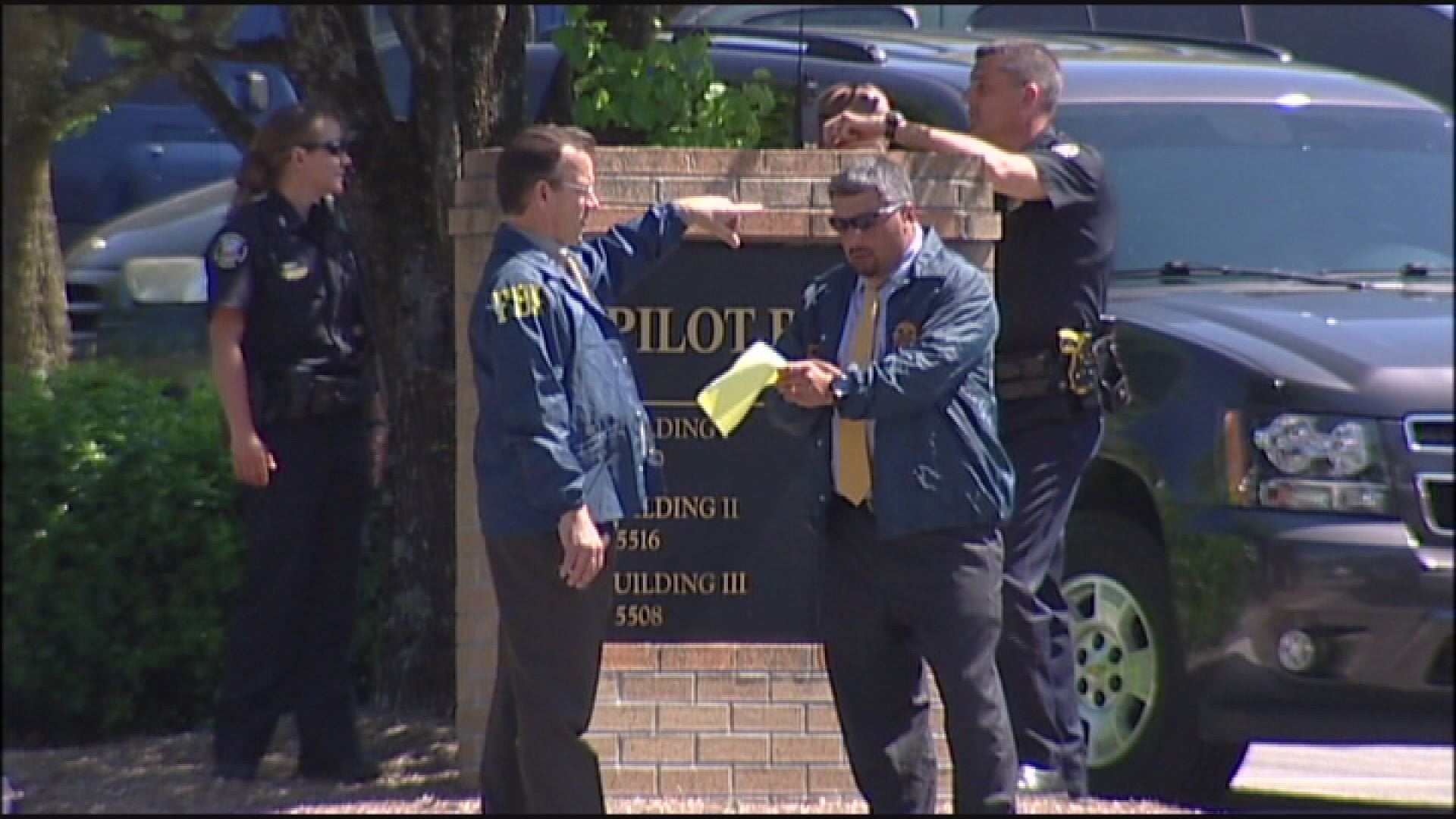 It was one of the largest financial raids in East Tennessee since the Butcher Brothers banking scandal of the early 1980s. Many months later, CEO Haslam would look back on it as an "extremely embarrassing and humbling day."
Agents targeted computers and other electronic devices, emails, profit and loss statements, customer billings and lists, pricing sheets, mail packaging, rebate checks, invoices, discount forms – anything that might help them learn more about allegations that Pilot Flying J sales employees had plotted to short trucking companies by returning less of a diesel fuel rebate than customers had been promised.
Documents show government agents also sought complete copies of the entire contents of computers used by more than a dozen employees who had been part of the Pilot sales force or had managed the Pilot sales force.
And they sought complete copies of the entire contents of computers used by the support staff for Pilot executives, including Jimmy Haslam.
Haslam has not been charged.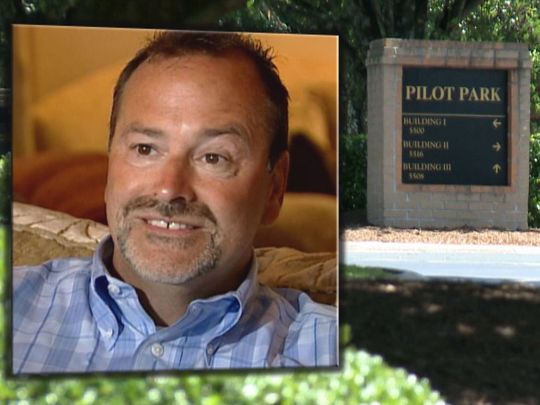 The government alleges that Pilot personnel profited personally by ensuring customers got less than they were due in such "manual rebates." The government alleges that Pilot itself profited from the scheme.
The government had at least one insider helping in the investigation. Recordings were secretly made in the months before the raid of employees, including members of the diesel sales force, talking about gaming the rebate program.
A government affidavit filed in support of the 2013 search indicated that Haslam and Mark Hazelwood - the former president who now faces indictment in the latest round of charges - may have known what sales employees were doing in shorting customers.
The federal affidavit featured the names of many Pilot employees, describing how they actively denied companies out of their fuel rebates.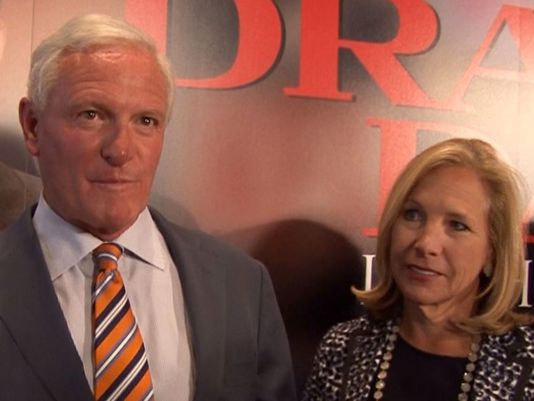 Haslam, a hands-on leader, in late 2012 turned over the company reins to focus on the NFL's Cleveland Browns, which he'd acquired. By early 2013, however, he'd returned to Pilot because he missed running the company.
Haslam has been adamant that he knew nothing about what members of the sales staff were doing with the rebates.
Only days before the raid, he'd regaled an appreciative Knoxville Chamber of Commerce luncheon audience about what it was like to run an NFL team – and what his dreams were for the Cleveland franchise.
A few days after the federal raid, he summoned reporters to Lonas Road and vowed the company would clean its house. Pilot's board also launched its own internal investigation, hiring veteran prosecutor Reid Weingarten as special independent counsel.
"I haven't done anything wrong," Haslam declared.
Within weeks of the raids, the guilty pleas started coming in to U.S. District Court in Knoxville.
Arnold Ralenkotter, who oversaw direct sales for Pilot in the northeast region, pleaded guilty to conspiracy to commit mail fraud and conspiracy to commit wire fraud. Account rep Ashley Judd admitted to one count each of conspiracy to commit mail fraud.
They also agreed to cooperate in the government's investigation.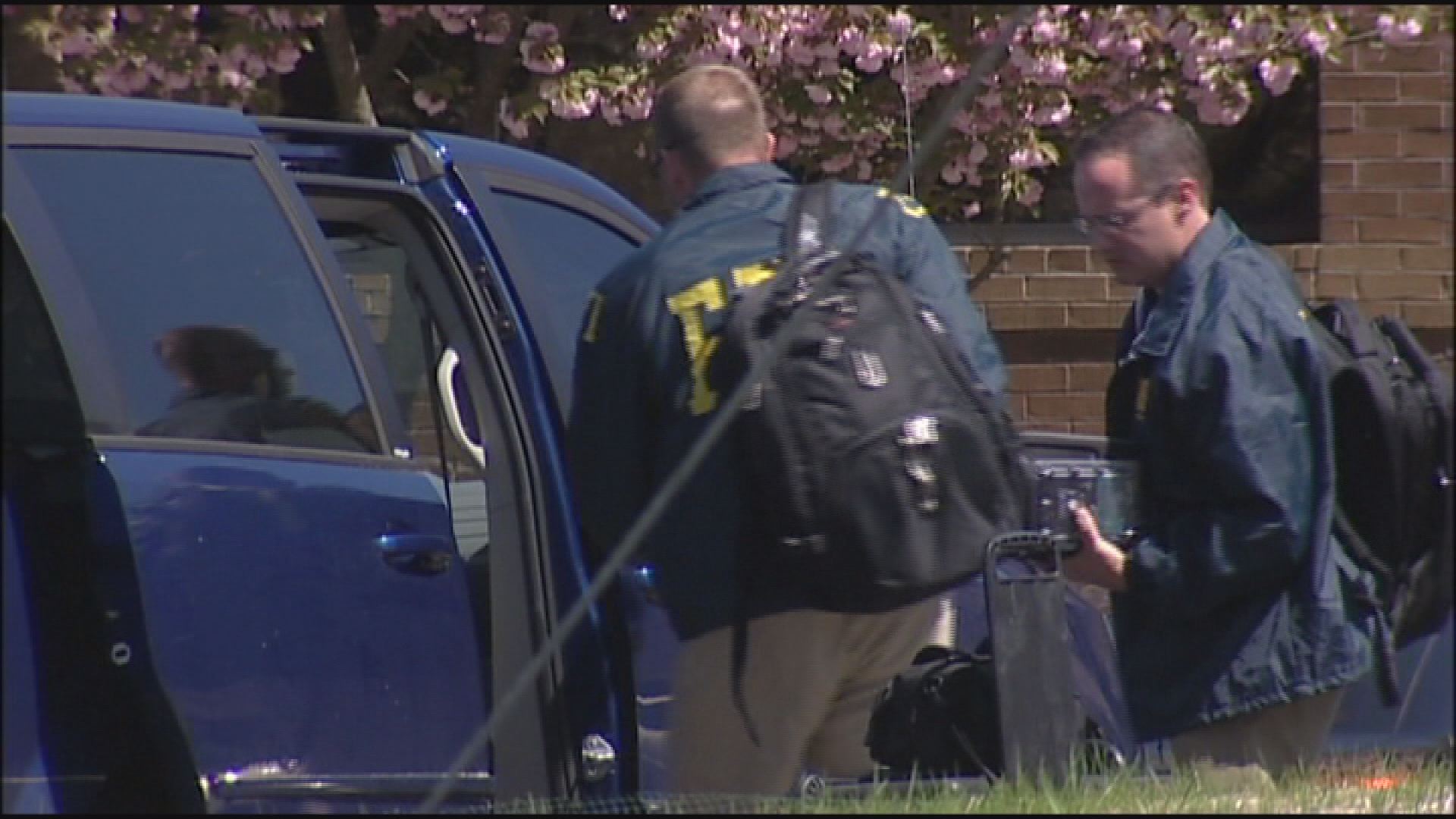 Ralenkotter, secretly recorded by the government's inside informant, admitted he'd been part of the fraud for five years, from 2008 until 2013. He also acknowledged he'd been to training sessions to instruct employees on how to work the scheme on customers.
Tom Ingram, a Pilot spokesman and seasoned political adviser whose clients included Haslam's brother, Gov. Bill Haslam, said at the time the company wasn't surprised by the guilty pleas.
"We want to assure our customers that we are taking every step to correct any wrongdoing that has occurred and to make certain that it does not happen again," he said.
A month later, five more guilty pleas came in.
Jay Stinnett, a senior regional sales manager for Pilot and confidant in the Pilot power circle, regional sales manager Kevin Clark and Holly Radford, an account rep, admitted to conspiracy to commit mail fraud.
Also pleading guilty in July 2013 were Michael S. Fenwick and Janet Welch. Fenwick, a regional sales executive, worked in Utah. Welch was a senior account executive.
Sentences were held in abeyance.
In July 2013, Jimmy Haslam also informed customers that some nine sales team employees had either quit, been fired or had been put on leave. In addition, he said, Pilot was no longer using manual diesel rebates.
Two key figures, John "Stick" Freeman, former vice president of sales, and senior account representative Karen Crutchman weren't charged in 2013. But they did receive so-called "target" letters indicating federal authorities were looking at them as part of their criminal investigation.
Freeman is among the latest indictments Tuesday. Crutchman is not.
In addition to the criminal pleas, the April 2013 federal raids resulted in a flurry of federal and state lawsuits across the country from trucking companies that bought diesel from Pilot.
The suits mostly were resolved in November 2013 by a class-action settlement in which Pilot agreed to pay nearly $85 million to 5,500 customers.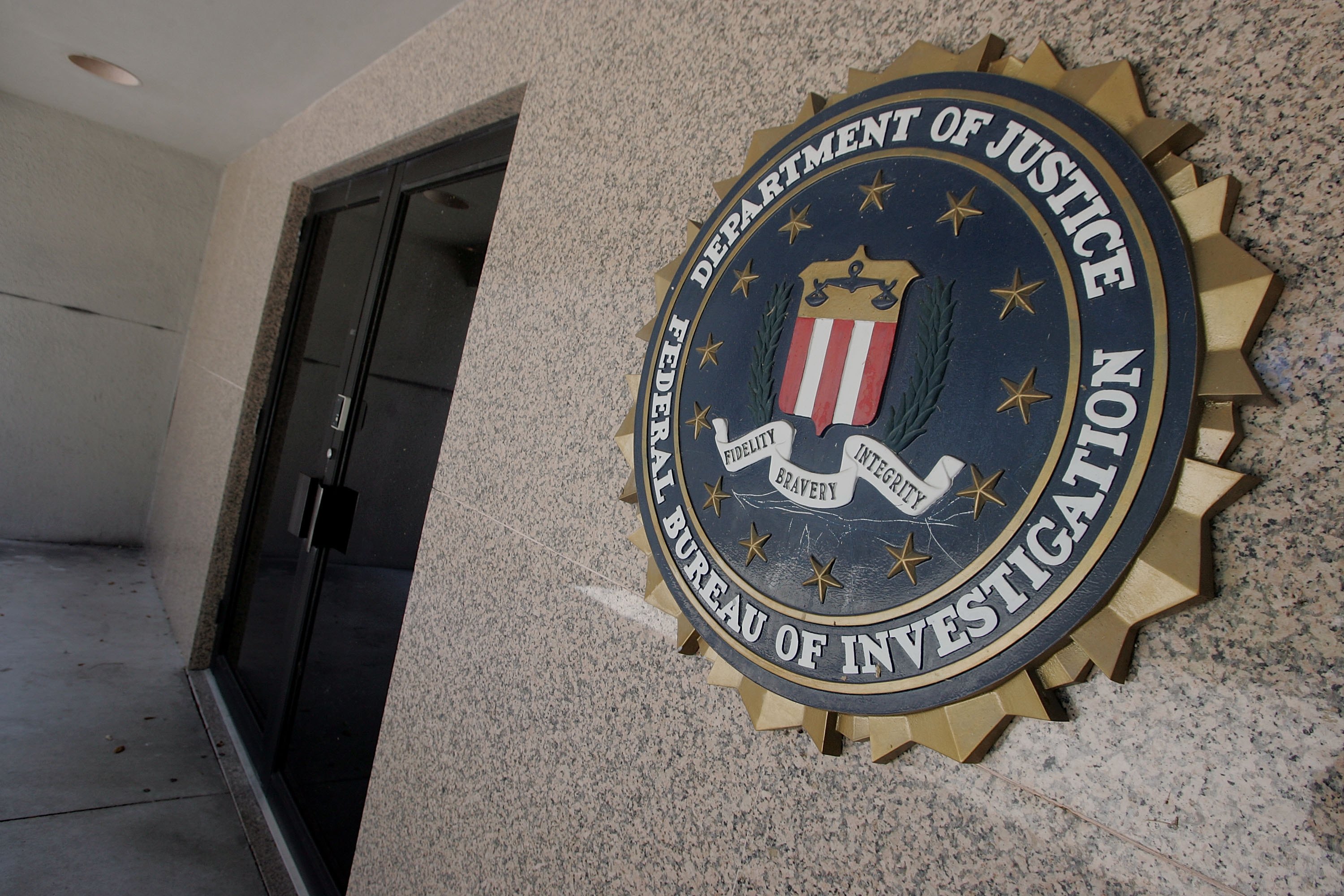 As 2014 got underway, three more former Pilot employees stepped forward to admit they'd committed a crime.
Admitting guilt were Brian Mosher, Lexie Holden and Christopher Andrews.
Mosher had been Pilot's national sales director, a key position in the executive chain. He admitted he'd altered spreadsheets that contained customer rebates, and he conceded he'd taught employees in 2012 how to do the same as part of the rebate fraud scheme.
He claimed several members of "senior management" had been present.
Again, sentences for the three defendants were held in abeyance so that they could help the government in its ongoing criminal probe.
Since then, lawyers for the various defendants have submitted periodic status reports to U.S. District Judge Amul Thapar, brought in from Kentucky to oversee the cases. The reports have effectively moved the cases further down the docket – with no apparent movement in the criminal investigation.
The next check-back date for the 10 defendants who pleaded guilty in 2013 and 2014 is Feb. 29.
Aubrey Harwell, an attorney for Jimmy Haslam, in April 2014 told WBIR he anticipated there would be more indictments at some point – but none involving his client.
"I know of no facts that would create that basis for charges against Mr. Haslam," he said.
Several other major developments took place in 2014 that still loom large in the Pilot investigation.
President Mark Hazelwood and Freeman were terminated from Pilot in May 2014.
The federal affidavit filed in support of the April 2013 raid showed Hazelwood had been at meetings in October 2012 and February 2013 at which Pilot employees had talked about a "two-tiered pricing structure that would impose higher prices" on "less sophisticated customers."
In the summer of 2014, Hazelwood received a "target" letter from federal authorities, a sign that investigators were looking at him as part of their criminal investigation into the alleged rebate conspiracy.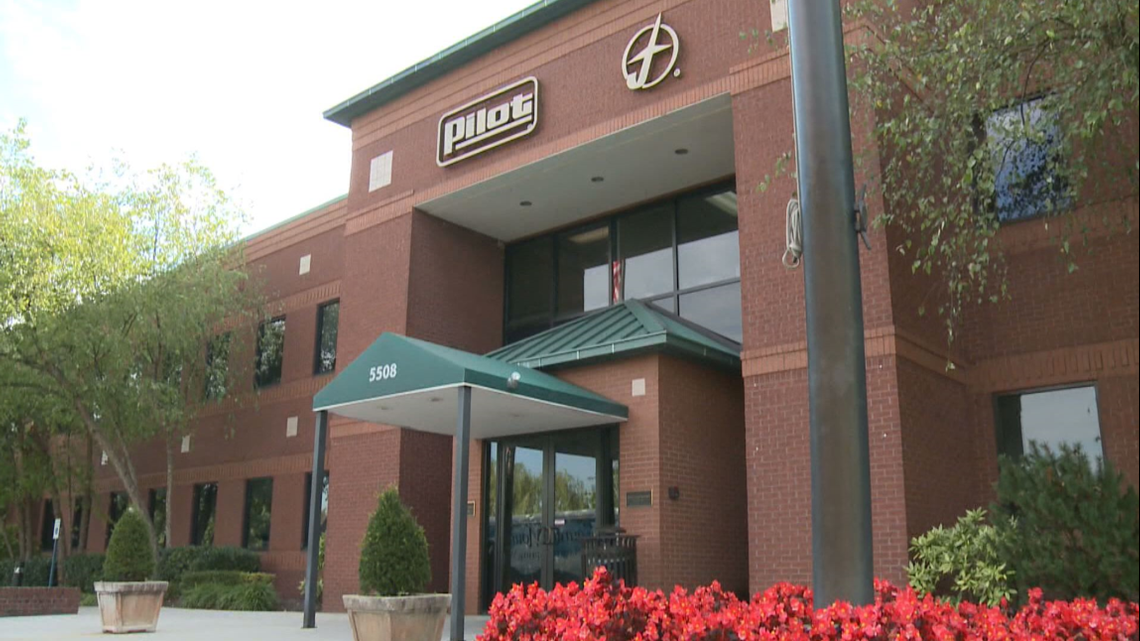 And in July 2014, federal prosecutors announced Pilot had agreed to pay a $92 million penalty for wrongdoing by employees.
In return, the company itself was spared facing possible criminal charges that could arise from the rebate fraud.
It did not eliminate the possibility of further indictments against Pilot employees, although the upper echelon of management – Haslam included – appeared unlikely to be prosecuted.
Under the terms of the criminal enforcement agreement, Pilot agreed to pay the $92 million in quarterly installments into 2016. It also agreed to pay restitution and file periodic reports showing how it had taken steps to prevent future fraud.
"We, as a company, look forward to putting this whole unfortunate episode behind us, continuing our efforts to rectify the damage done, regaining our customers' trust, and getting on with our business," Haslam said in a statement. "We've been committed from the beginning of this to doing the right thing, and that remains our commitment."
Since that pronouncement and the company's pledge to cooperate, little news and few signs had emerged that the criminal investigation still was even proceeding.