KNOXVILLE, Tenn. — A veteran New Orleans police officer and administrator left the Big Easy to become Knoxville's 27th Chief of Police.
"This is the opportunity of a lifetime to serve as chief of police for such an outstanding department in a vibrant city," new Knoxville Police Department Chief Paul Noel said. "I commit to you that we'll work to cultivate strong community relationships, built upon trust."
Knoxville Mayor Indya Kincannon said the choice of making New Orleans Deputy Superintendent Paul Noel the next chief of the Knoxville Police Department was "unanimous" among city leaders during his public introduction in April.
"We have found the right person for Knoxville," Kincannon said at the swearing-in. "Paul Noel is a leader. His commitment to the people he serves is undeniable."
Noel is a 25-year veteran of the New Orleans Police Department. Kincannon said he will be officially sworn in on Monday, June 13. Assistant Chief Mark Fortner served as acting chief after Chief Eve Thomas retired.
Fortner was sworn in on May 12 at KPD headquarters, and officials said he was expected to serve until June 13. After that, Noel is expected to take over the role and start serving as the city's next Chief of Police.
"I promise I will not let you down," Paul said. "I will work hard to live up to the high standards [Thomas] set as Knoxville's police chief."
Noel said his style of policing would be community-focused and oriented to solving problems through data collection and analysis. He said he believes accountability and transparency are critical to maintain within the department, saying he wants to create safe public spaces through "legal and moral" means.
"I will be accessible," he said. "I will expect [officers] to put the organization before themselves as we create an environment of accountability and collaboration."
Noel also said he will work to build trust between the community and the department. One of his first focuses coming into the role will be staffing, he said, saying he will work to recruit and retain officers in order to fill dozens of vacant positions.
On April 18, the city sent an offer letter to Noel. In that offer, the city said Noel would be paid an annual salary of $185,000 with yearly raises as permitted by law. He would not have a specific term of office -- and instead would serve at the pleasure of the mayor.
"He had all the things our community said they wanted in a police chief," Kincannon said at the time.
Noel also expressed excitement about moving to Knoxville as a long-time fan of college football and the outdoors.
"I have to learn the words of 'Rocky Top,' which is going to be a challenge," he said. "I am really excited to immerse myself in this environment."
Noel was a finalist earlier this year to be Chattanooga's chief. He's lately been a deputy superintendent at the New Orleans department.
A New Orleans Police Department spokesman said as deputy superintendent Noel is one level below the superintendent, which is the equivalent of chief. There are multiple deputy superintendents within the department.
He currently oversees the investigative bureau, the unit that investigates homicides, among other crimes. Before that, he oversaw the field operations bureau.
The New Orleans Police spokesperson said he has been a deputy chief for "a number of years."
A New Orleans native, Noel joined NOPD in 1997. His social media pages report various high-profile leadership posts, including Second District Commander, Chief of Field Operations, WWL-TV in New Orleans reported.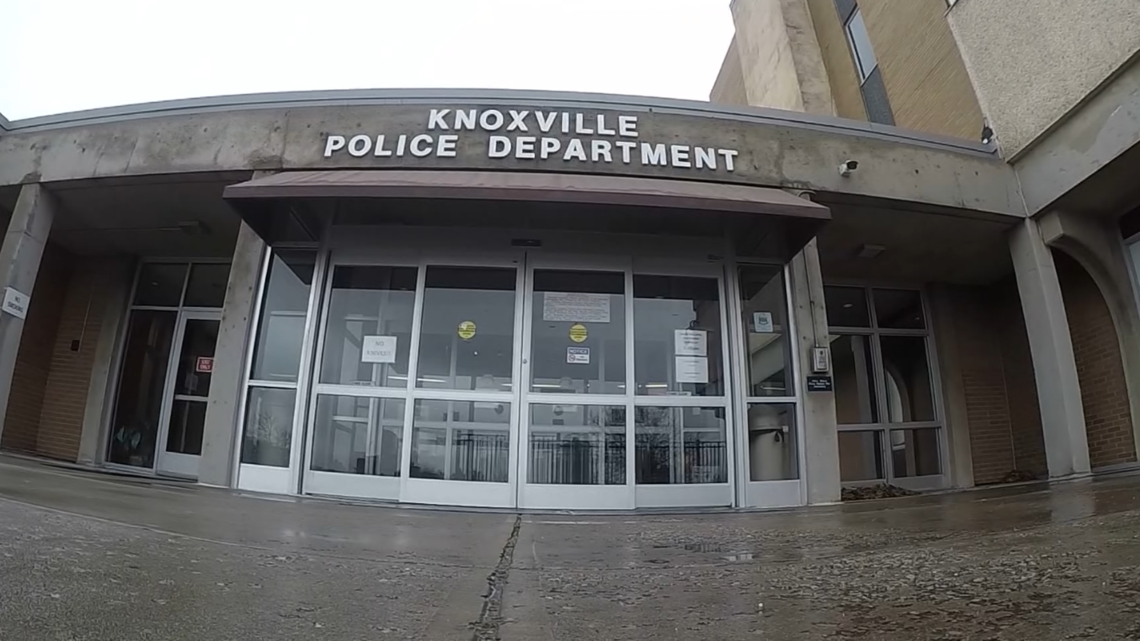 In recent years as NOPD's chief of detectives, Noel was named 2021 recipient of the Gary Hayes Award from the Police Executive Research Forum, or PERF.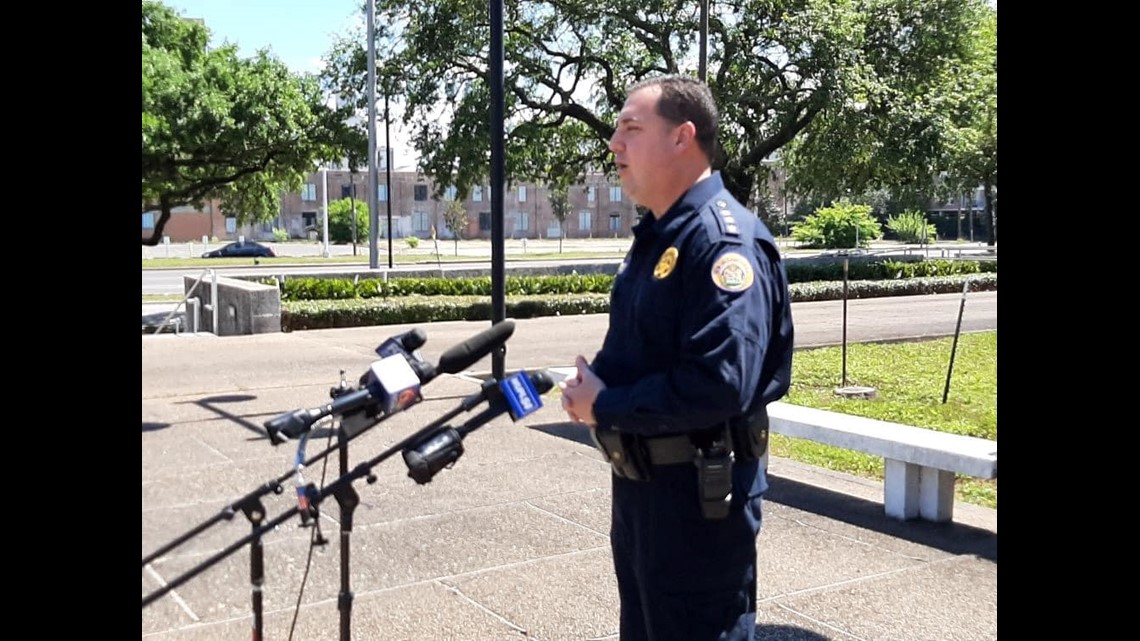 PERF is the non-profit that worked on Kincannon's behalf to screen for KPD chief candidates.
The Hayes award, according to NOPD, "is given to a mid-career law enforcement officer in a departmental leadership position who demonstrates imagination, creativity, resourcefulness, and initiative in the design or implementation of new approaches to policing."
Noel's experience includes designing and putting in place the Ethical Policing Is Courageous program for law enforcement departments in the country.
The chief's position is one for the mayor to pick. Mayor Madeline Rogero installed Thomas in her job before her term ended, and Dan Brown picked David Rausch to be chief while he was Knoxville mayor about 10 years ago.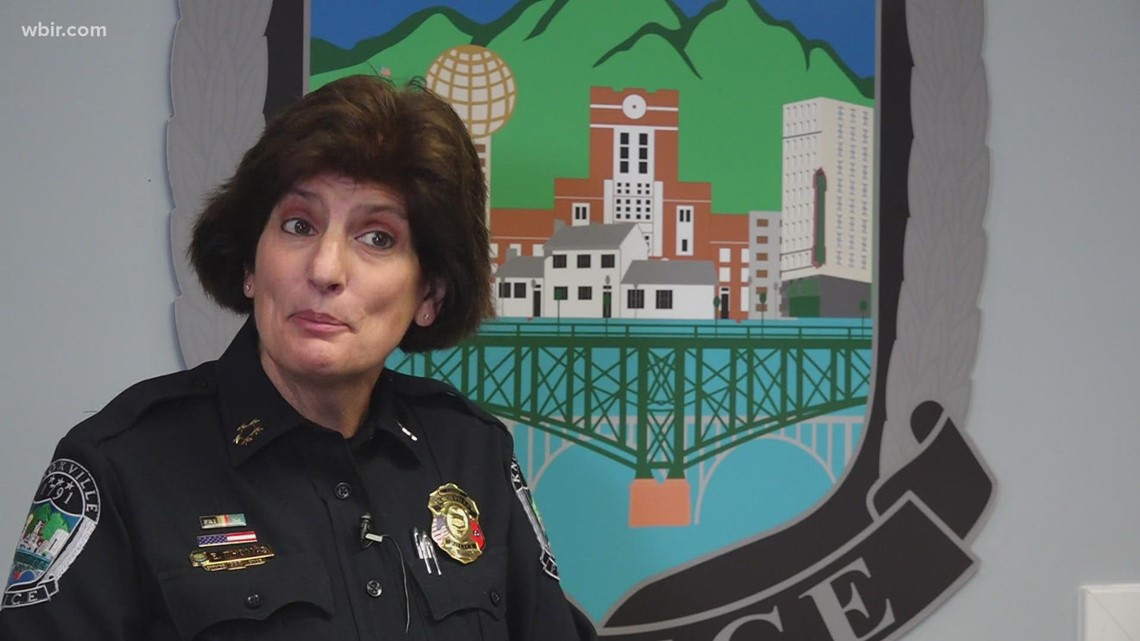 Before Thursday's announcement, city leaders remained tight-lipped about Noel's hiring after news broke in News Orleans on Wednesday he would be leaving for Knoxville.
One person familiar with the search said they understood it had come down to two candidates.
WBIR reached out to multiple Knoxville City Council members and community members to see what they knew about a potential new chief on Wednesday. They said they either had no information or weren't able to comment.
WBIR also contacted a local Fraternal Order of Police representative who said he wasn't aware of the potential hire.
WBIR reached out to every Knoxville City Council member and the two who responded both said, regardless of who the mayor picks for chief, they have high expectations.
District 6 City Councilwoman Gwen McKenzie said the new police chief will need to hit the ground running.
"A great need for us to be able to build trust and relationships in all ranks and files, especially as chief of police, and so that's my expectation," McKenzie said. "What this city needs, and this is a really critical time in our city, but I really feel like we need someone who has a proven track record being able to pull teams together being able to drive and create and to drive a culture that's inclusive of all people within the four walls."
In addition to building trust within the department, McKenzie said, the city needs someone with strong character who can build trust within the community.
"Especially in the African American community where we have seen a lot of volatility here recently, and where there have been some trust issues," she said.
McKenzie said it will be important for the new police chief to gain trust in the Mechanicsville and Lonsdale areas.
"Where we've seen an increase in youth violence in the last two years," she said, "Being able for them to get boots on the ground, especially the chief, it has to come from the top down and being able to have, hopefully, a greater presence but also being able to reach out to those parents and adults in the community and help them to feel empowered to be able to call and when they call that they're going to get the help that they need."
District 1 Councilman Tommy Smith said recruiting should be a top priority for the new chief. The police department says they need 50 more people to fill all of their openings which means out of every ten jobs in the department is open.

"Recruiting the best officers for Knoxville is definitely part of his or her responsibility," Smith said. "Knoxville needs a police chief we can trust to keep us safe in the department with character, and to be honest, especially in hard times. Chief Thomas was a steady leader and I'm hopeful the next chief builds upon her progress."
Mayor Kincannon and other City leaders are expected to announce Knoxville's next Police Chief on Thursday at 11 a.m.