Rocky Top renamed: ups, downs and future
<p>Lake City changed its name to Rocky Top in 2014 to boost tourism. There are no theme parks three years later, but leaders have no regrets and remain optimistic about the name change.</p>
Rocky Top, Tennessee
:
A community of many names

At the Anderson County and Campbell County line along Interstate 75, some folks in the area were born in the town of Coal Creek, died in Lake City and are now buried in Rocky Top. Yet, they never moved.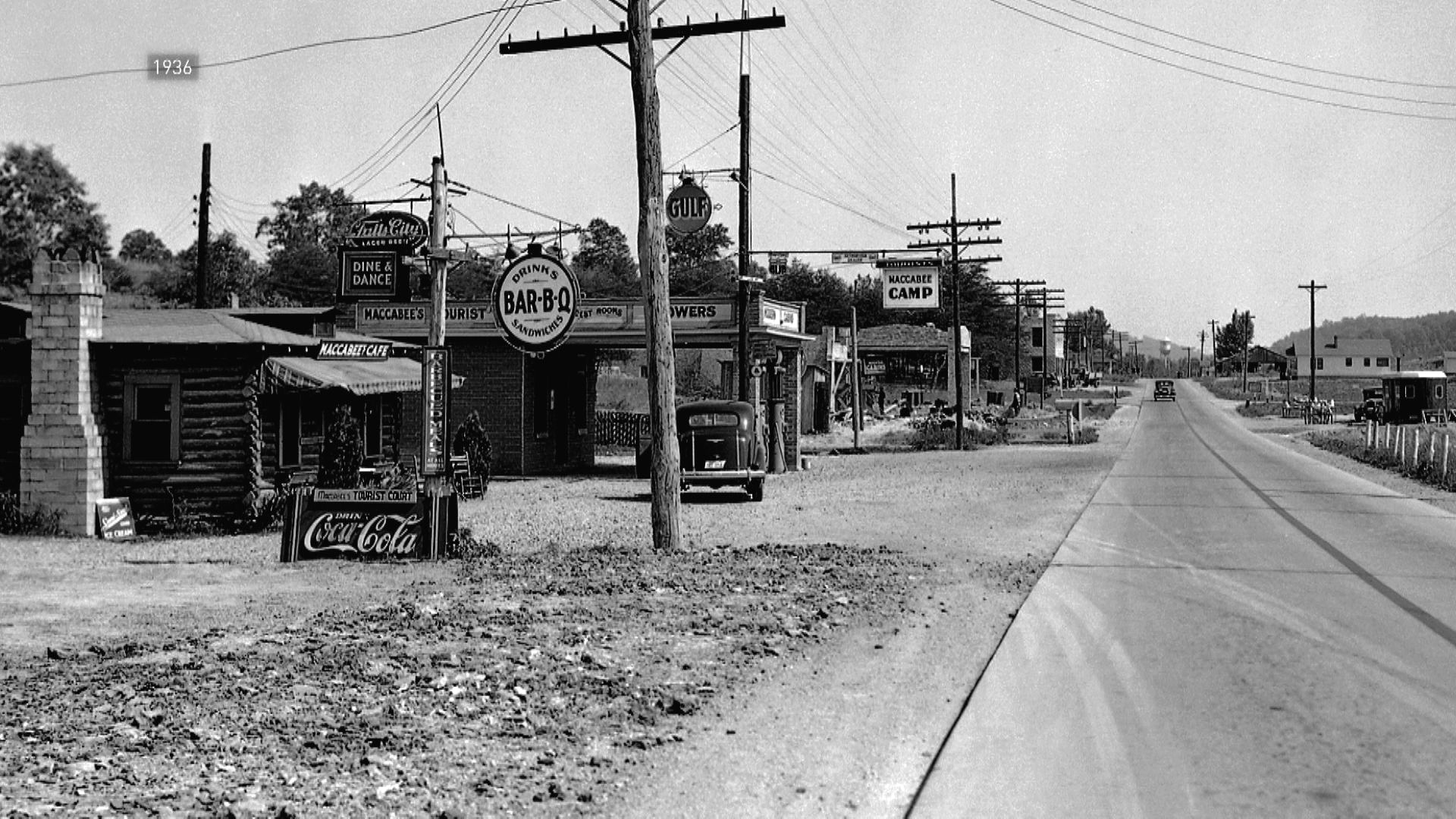 In the 1930s, Coal Creek changed its name to Lake City to capitalize on the excitement of TVA building Norris Lake a few miles away.
In 2014, the city changed its name to Rocky Top with the promise it would bring a multimillion-dollar theme park and other businesses to an area struggling with unemployment. Developers said they would only come to the city of around 1,800 if it changed its name to Rocky Top.
In reality, the name change delivered a couple of years of litigation and settlement negotiations between the city, the developers, and the owners of the iconic song "Rocky Top." Today, there are no theme parks in Rocky Top. Nonetheless, city leaders say the new name spurred needed changes that will allow them to seriously compete for business and they are optimistic about the future.
Rocky Top Rising
:
A song becomes a valuable icon

Before 1967, the term Rocky Top was obscure and of little monetary value. The name referred to a sub-peak at Thunderhead Mountain in the Great Smoky Mountains National Park.
In August 1967, husband-and-wife songwriters Boudleaux and Felice Bryant were in Gatlinburg and wrote the song "Rocky Top." The tune became a bluegrass and country music hit. It eventually grew into the unofficial fight song for the University of Tennessee that echoes through Neyland Stadium and strikes a chord with the entire region.

House of Bryant, the estate for the children of the songwriters, owns the rights to "Rocky Top." Through the years, it has negotiated agreements to allow others to use the name. In 2011, it partnered with UT to unveil a logo design that combines "Rocky Top" with Vols trademarks. Revenue is shared between the House of Bryant, UT's Rocky Top institute, and the Pride of the Southland Marching Band.
Many other businesses have capitalized on the name Rocky Top. The Tennessee Secretary of State's website lists 178 active entities with Rocky Top in the name of the business. The House of Bryant historically picks its battles in terms of enforcing its rights to the name Rocky Top. The 2013 fight with theme park developers was a battle it believed was worth picking.
From Townsend to Lake City
:
Developers search for a new Rocky Top

Knoxville businessman Carl "Buddy" Warren and artist Brad Coriell proposed the original idea of a Rocky Top theme park. They searched for a city to change its name to Rocky Top, apparently with the belief a geographic location named Rocky Top would provide a legal loophole to automatically permit the use of the popular term.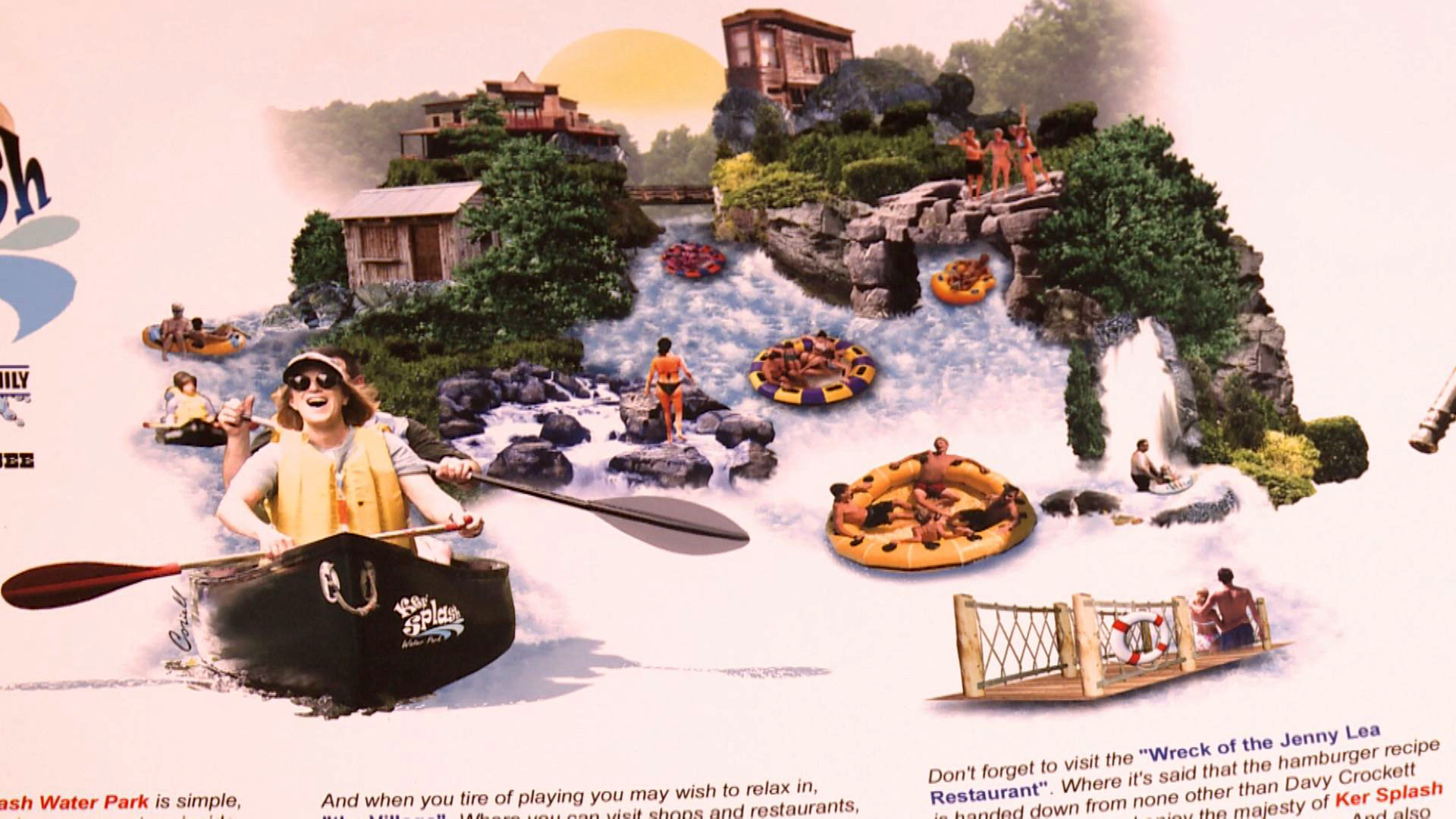 Think of it like changing a city's name to Margaritaville, selling Margaritaville products, and never having to get permission from Jimmy Buffett.
Warren and Coriell initially approached Townsend with the idea of changing its name to Rocky Top. City leaders at the time told 10News they laughed at the idea.
Coriell and Warren found a town and a government leader to take the proposal seriously in August 2013. The developers noticed a story on WBIR about the new Coal Creek Miners Museum in Lake City. The small city was in a prime location on Interstate 75, just 25 miles north of Knoxville and Interstate 40. The community was struggling with unemployment, working to fill vacant buildings with museums, and ultimately boost tourism.
The developers contacted Anderson County commissioner Tim Isbel with their Rocky Top renaming proposal.
Renamed Rocky Top
:
Promises of development and jobs

In November 2013, Isbel and Lake City leaders organized a public meeting to discuss a potential name-change. The crowd was shown artist renderings of a variety of businesses that awaited the city named Rocky Top.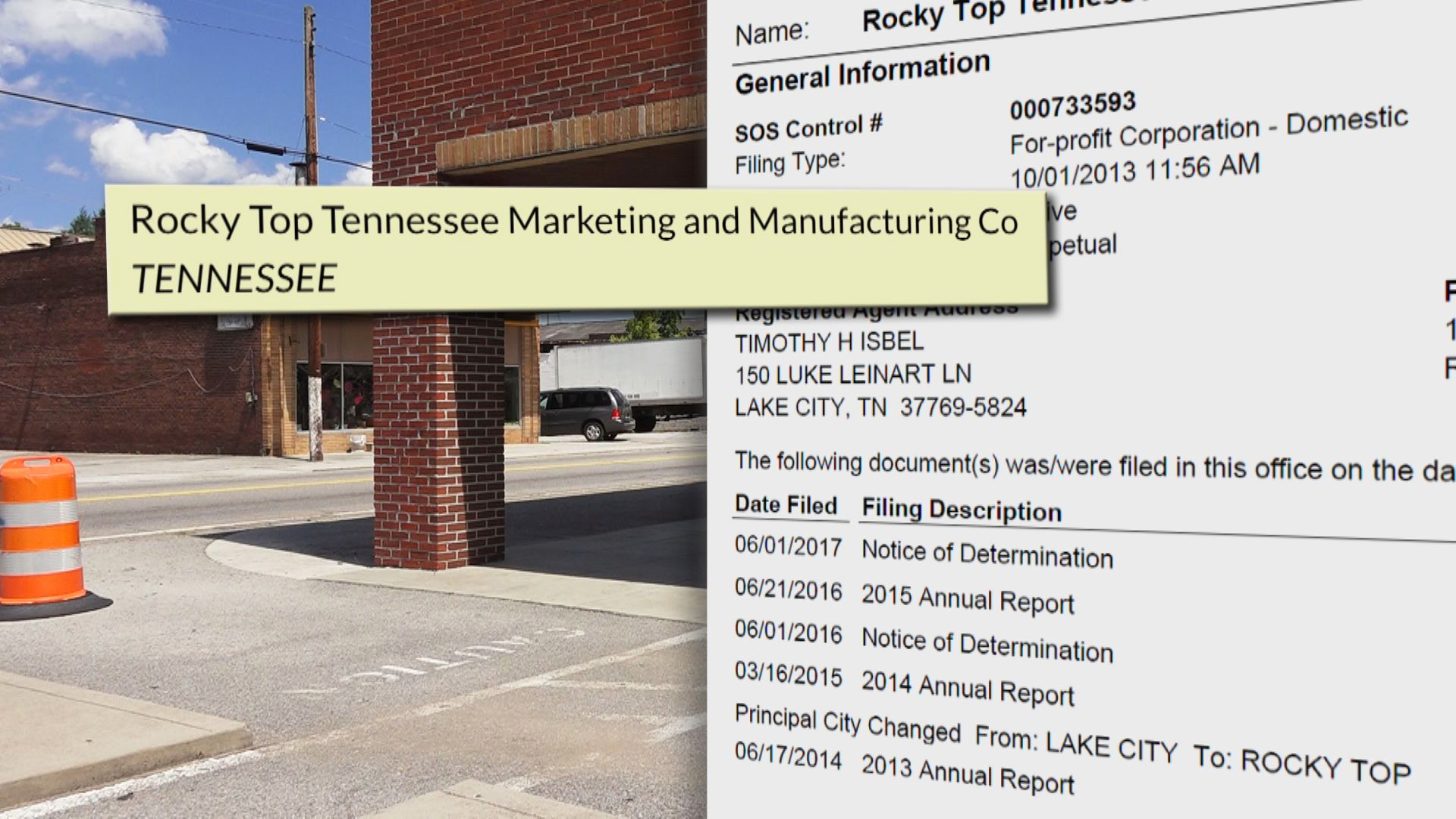 "The first phase of this is what we call the Rocky Top Pavilion. There is live entertainment, an indoor/outdoor water park, a restaurant that will seat 500 people, a sports museum hall of fame, and a sports complex," said Isbel in a 2013 interview with WBIR. "If you see a solid vote [for the name change] from city council, you'll start seeing companies come in already."
Before pitching the idea to the public, Isbel was making plans to capitalize on a renamed Rocky Top. In October 2013, Isbel filed paperwork with the state to establish the for-profit Rocky Top Tennessee Marketing and Manufacturing Company at his home address in Lake City.
In November 2013, Lake City leaders voted unanimously to rename the city Rocky Top. In early-2014, the state legislature approved the change. But Rocky Top was not a done deal because the issue was tied up in federal court.
Legislation and Litigation
:
Lawmakers and lawyers impact new name

While the Tennessee Legislature gave Lake City the green light to become Rocky Top, House of Bryant asked a federal judge for an injunction to force the city to wait until its cases could be argued in court.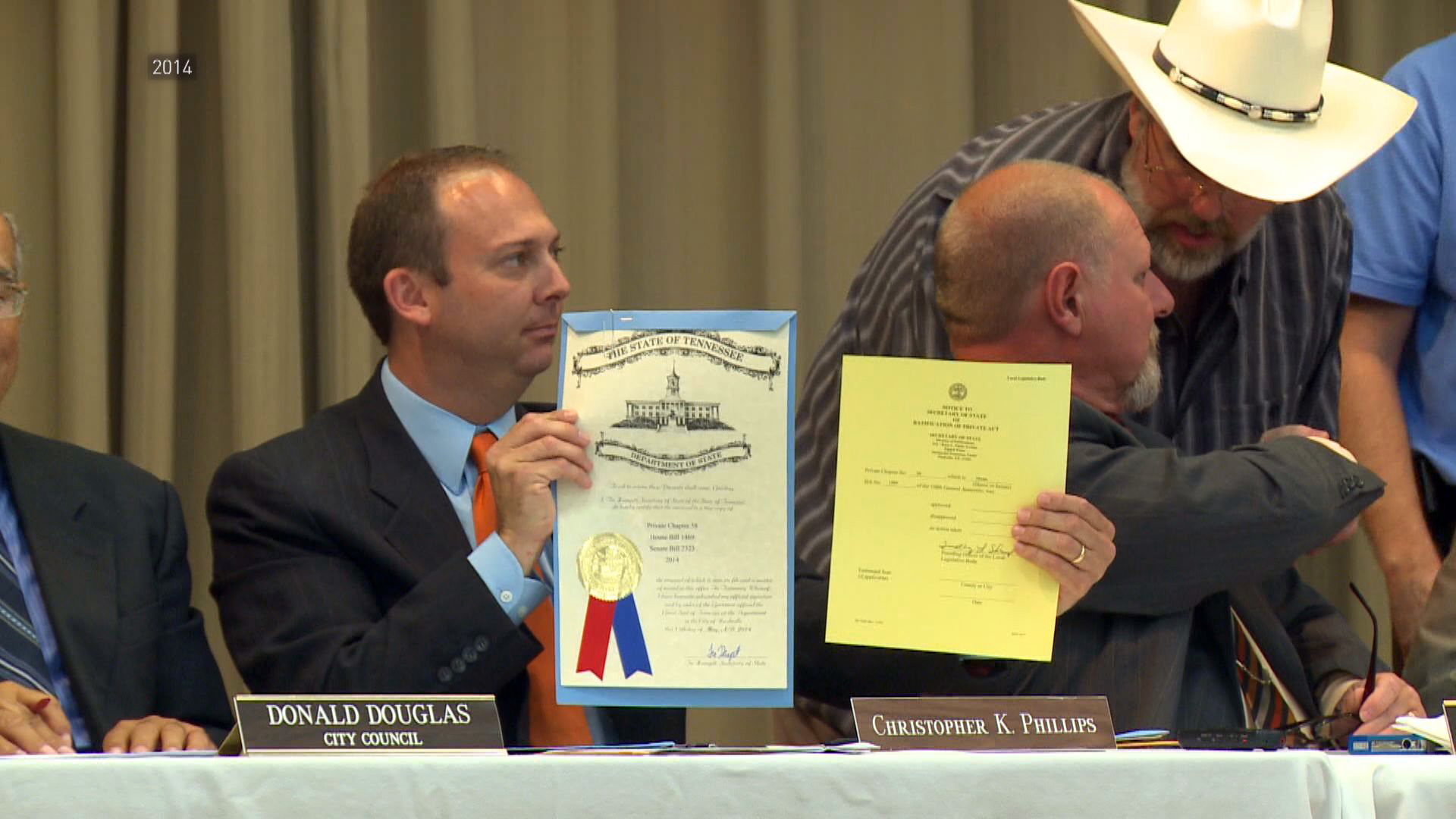 The publishers filed two lawsuits. One was against the city. The other lawsuit was against the theme park developers as well as Isbel's Rocky Top Tennessee Marketing and Manufacturing Company. Vice-mayor Mike Lovely, who has since become mayor of Rocky Top, was also named in the lawsuit as a board member of the marketing and manufacturing company.
On May 28, 2014, Judge Thomas Varlan denied House of Bryant's request for an injunction. Varlan said there was not enough evidence allowing the city to change its name would do "irreparable harm" to the owners of the song.
On June 26, 2014, the city on Interstate 75 officially became Rocky Top, Tennessee.
Manufacturing an Injunction
:
Merchandise deal pauses progress

Although lawsuits still loomed, Isbel did not wait to move forward with plans he claimed would create merchandise and jobs in Rocky Top. In September 2014, Isbel announced a deal with Knoxville fashion designer Marcus Hall, the founder of Marc/Nelson Denim, to create products branded "Rocky Top, Tennessee, 37769."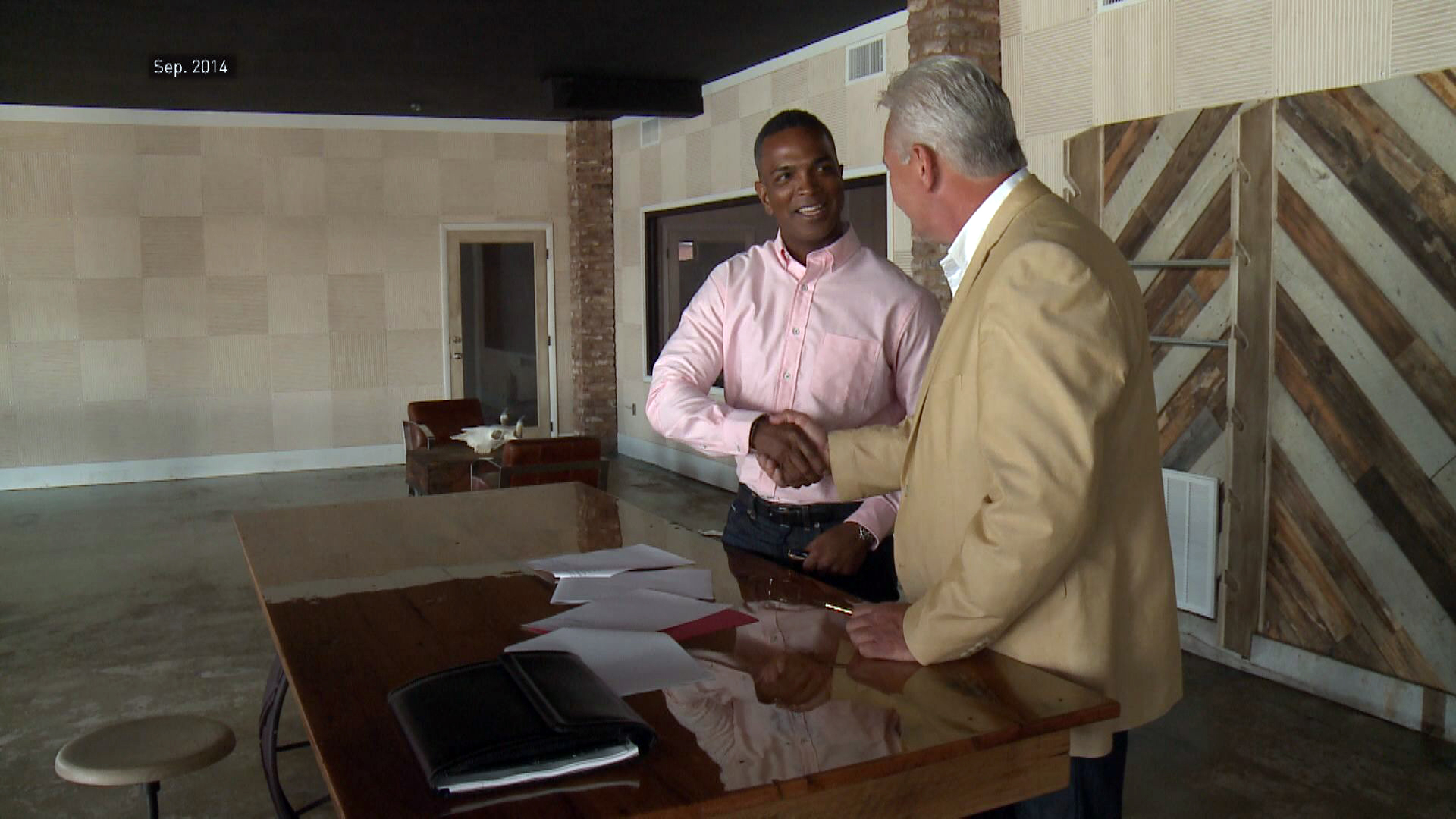 Hall and Isbel made sure to clarify the merchandise referred to the geographic location rather than the song.
"There is nothing about the song. It says, 'Rocky Top, Tennessee, 37769.' With this deal, we'll be able to manufacture goods for Rocky Top, Tennessee, inside of Rocky Top," said Isbel in 2014.
"This is a destination. The actual city is Rocky Top, Tennessee. So, everything we make will be 'Rocky Top, Tennessee.' Not Rocky Top," said Hall. "The name of the business will be Rocky Top Dry Goods and Denim. It's not just jeans. You'll be able to get t-shirts. You'll be able to get coffee mugs. There will be all sorts of merchandise."
By that point, Isbel had already filed dozens of trademark applications to create a variety of products with the name "Rocky Top, Tennessee" as well as others that included the phrase "Home Sweet Home," words that are in the song.
Isbel's trademark applications described various Rocky Top merchandise, including license plates, bar soap, jewelry, dog apparel, flavor-infused whiskey, moonshine, beer, key chains, tobacco products, and vapor.
There was also a trademark application for flip-flop sandals named "Rocky Flops."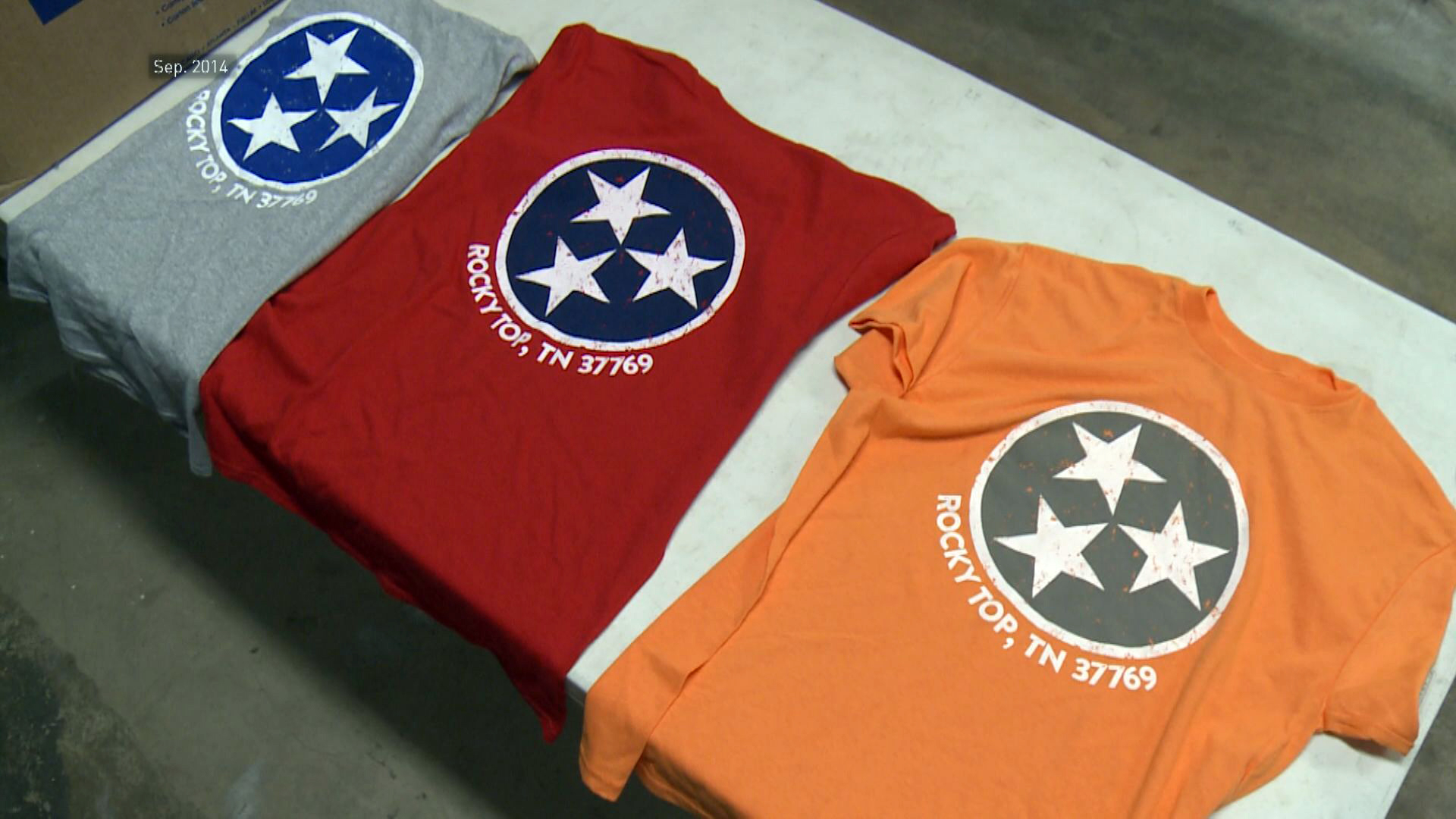 The merchandise deal convinced the federal courts to step in and put any attempts to profit from Rocky Top on hold. The judge said the earlier injunction request was rejected because the city and developers said there were no immediate plans to profit from the name. After the September 2014 announcement, the judge revisited the issue and granted the injunction until the lawsuits were resolved.
Song Lawsuits Settled
:
Rocky Top litigation ends

After more than two years of litigation, the House of Bryant reached a settlement in its separate lawsuits against the city of Rocky Top and the business developers. Attorneys for the House of Bryant, elected officials in Rocky Top, and Isbel all say they are now on good terms.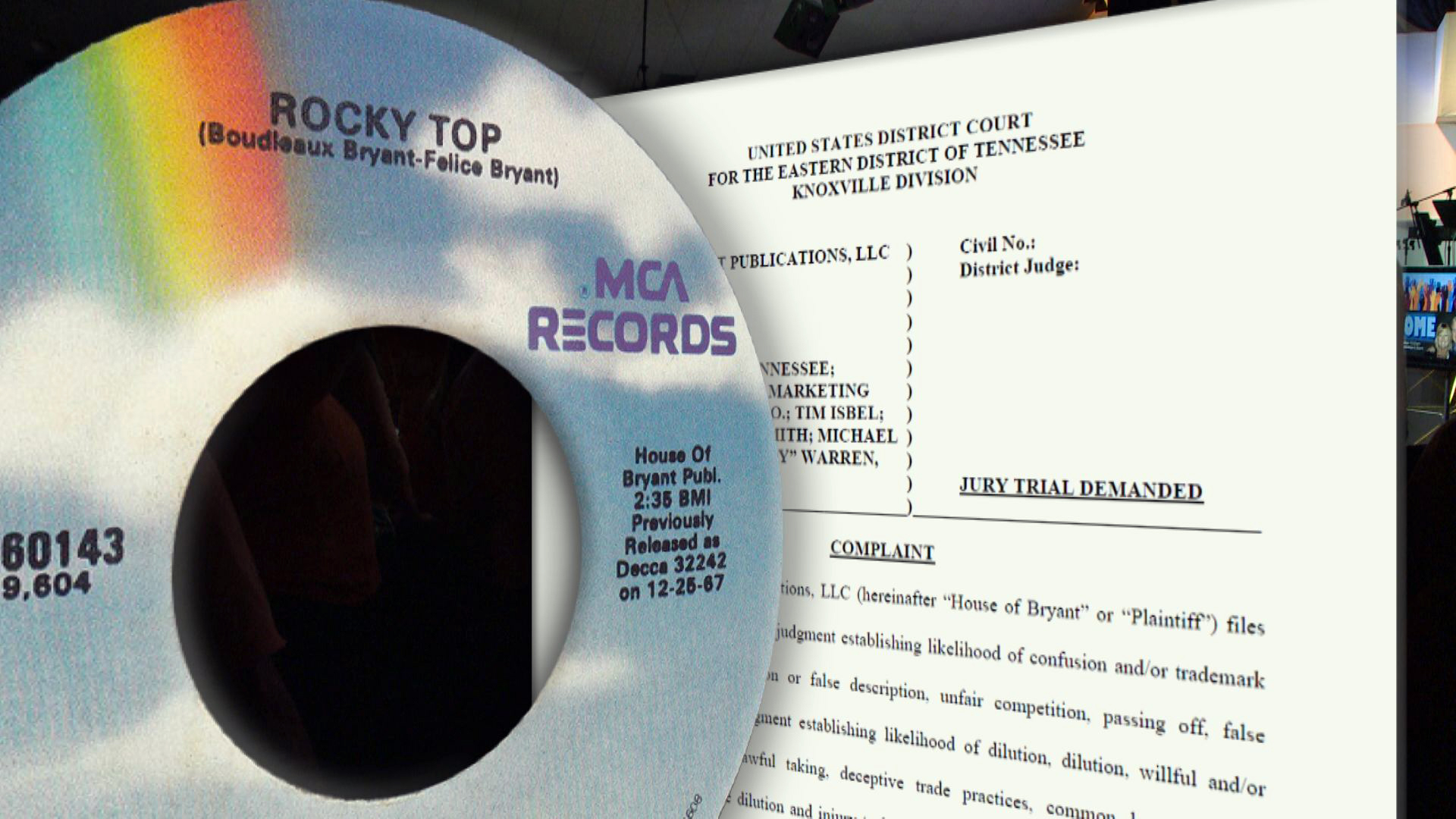 In January 2016, the owners of the song agreed to let the city use the name for non-commercial purposes. The city could remain Rocky Top, Tennessee.
In late-February 2016, a settlement was also reached with the developers. The terms of the agreement were not disclosed.
"The House of Bryant is very supportive of this community. They want to see this community flourish," said Isbel during an interview with 10News on June 27, 2017. "I also think they saw our [marketing and manufacturing] group for what we were really trying to do by making this a better place."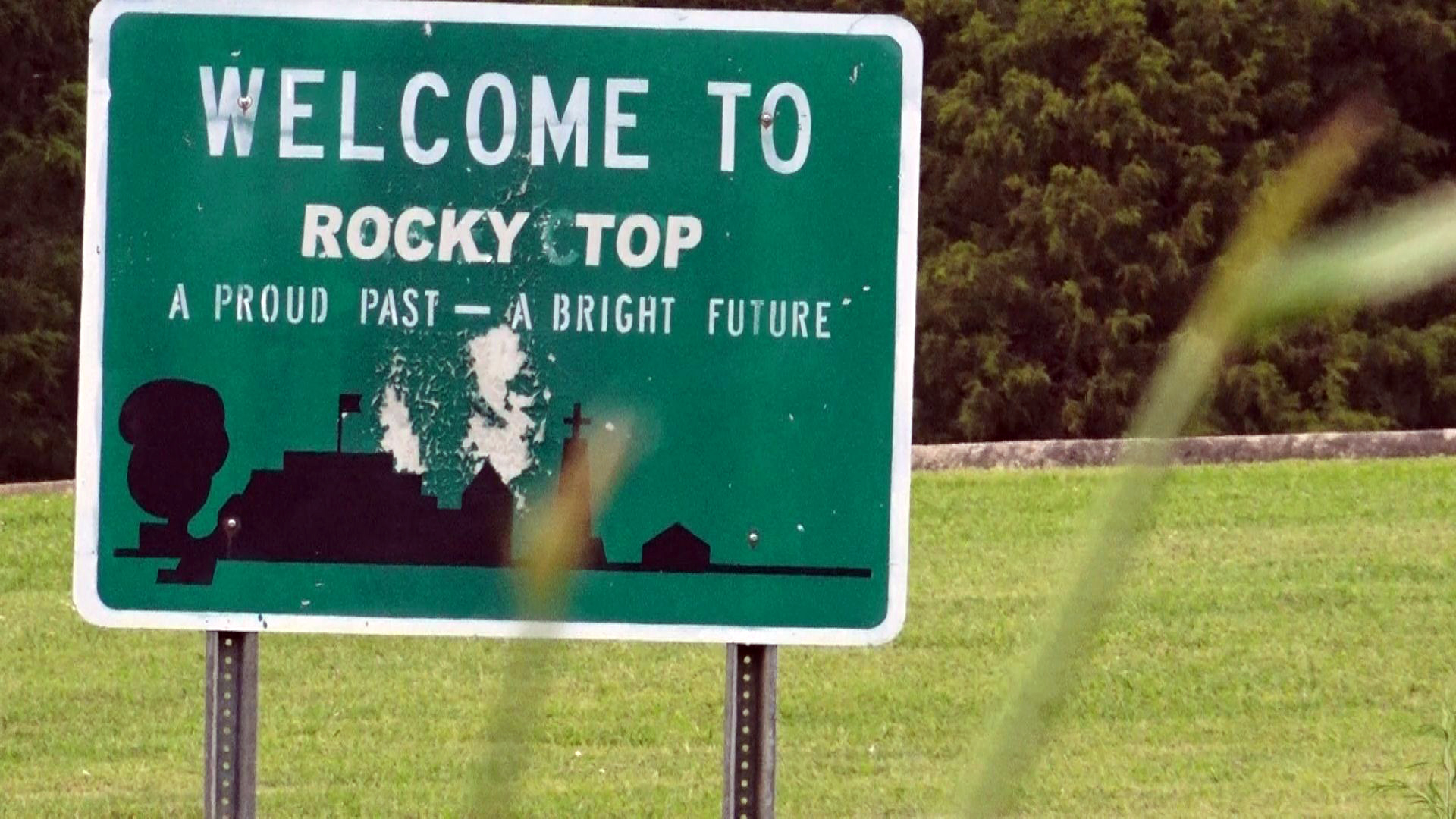 The developers of the theme park have abandoned the project. One of the main original investors, Buddy Warren, was injured in a traumatic car crash when the development was in its infancy and has not been part of the effort in years. Isbel said Brad Coriell is also not part of current efforts to develop Rocky Top.
Nobody is currently making Rocky Top, Tennessee, 37769 merchandise aside from postcards by the U.S. Postal Service.
"With the lawsuit, it slowed things down a little bit. It took a bit of the polish off of it," said Isbel. "But I think we will see development here."
Isbel said during litigation, he became involved with other projects that have dominated his time, but he plans to refocus his efforts on bringing businesses to Rocky Top.
Lake City Lingers
:
Signs of old name remain in Rocky Top

In March 2017, the U.S. post office in the city officially changed from Lake City to Rocky Top. Mayor Mike Lovely said that is a big step to be able to sell potential businesses on a real Rocky Top address. Lovely also said businesses in the area can use "Rocky Top" in their names.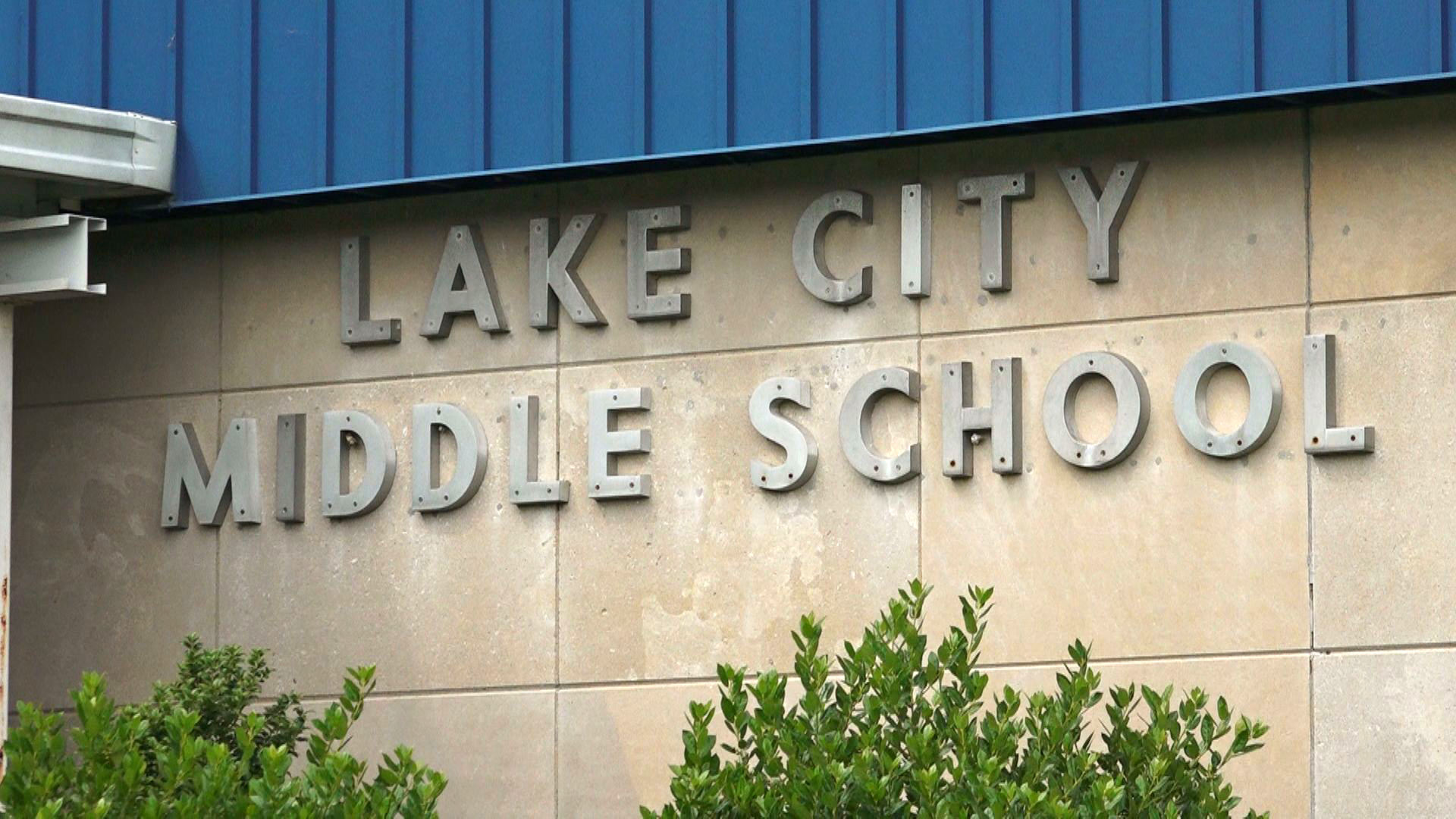 "I think that there's more people interested in trying to open up a business here," said Lovely. "We have had a few with Rocky Top in their names, like Rocky Top Outdoors and Rocky Top Golf Carts."
Driving through Rocky Top, several businesses on the main road have kept the words "Lake City" in their names, including Lake City Tire, Lake City Family Medicine, and Lake City Family Dentistry.
The schools have also refrained from adopting the Rocky Top name. The central office for Anderson County Schools told 10News it had no plans to change the name of Lake City Elementary School or Lake City Middle School.
"Right now, there is no discussion to change the name from Lake City due to legalities we're are unsure of with the name 'Rocky Top.' It will ultimately be a board of education decision if it ever comes up. Dr. Parrott doesn't anticipate it being brought to the board any time soon," wrote Pam Crawford, executive assistant to Tim Parrott, director of Anderson County Schools.
No Rocky Top Regrets
:
Leaders say city's position improved

Although the original development that convinced the city to take a chance on Rocky Top is yet to happen, the mayor says the change has been worthwhile.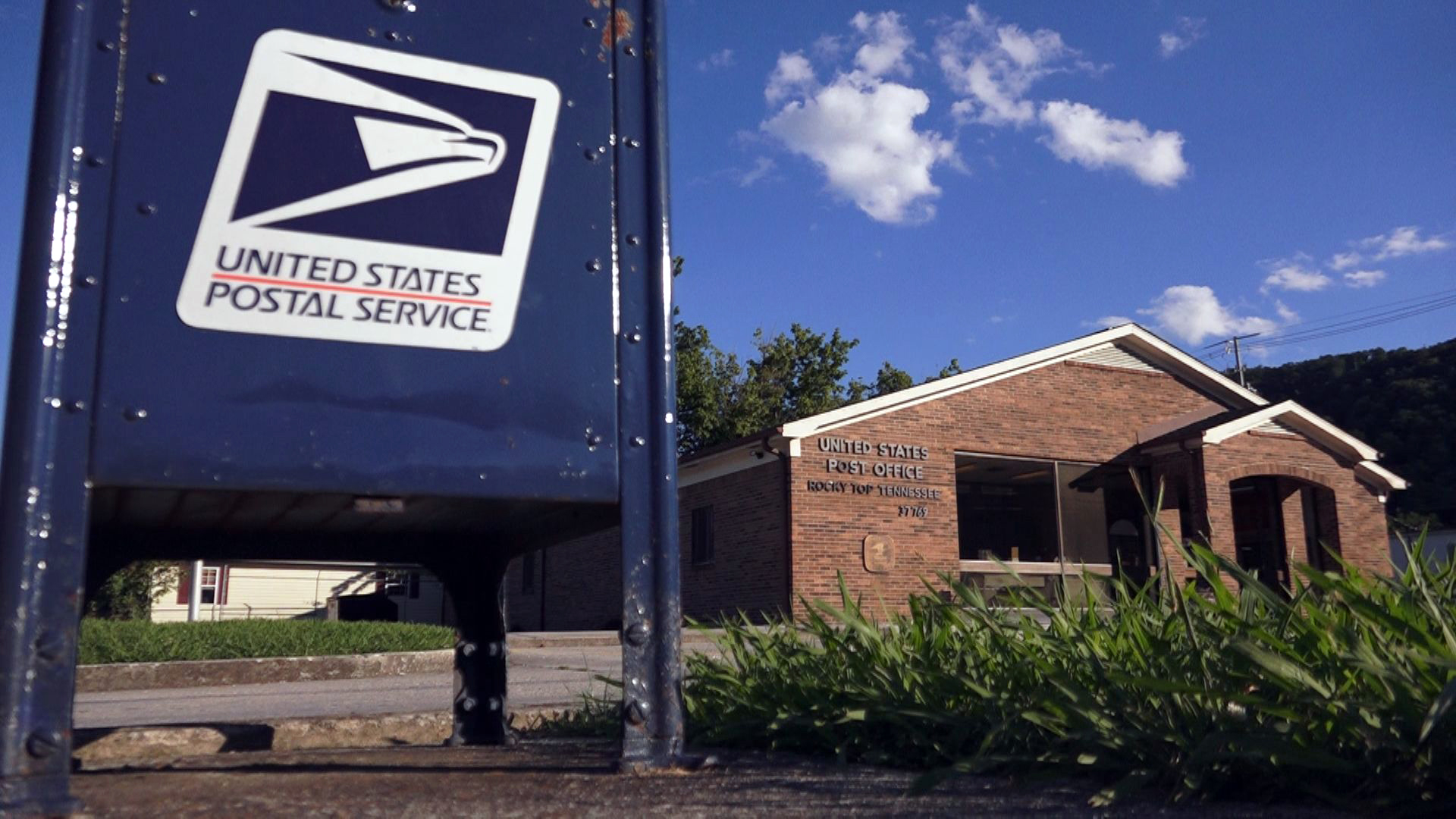 "As far as changing the name, I think it has been a positive thing since day one. Even with the litigation," said Lovely. "I know this was never going to happen overnight. I remember talking to a businessman when we made the change. He said it was a great thing, but not to expect it to really be visible for five to six years. We were all excited at the time, so I was doubting him. Now I know this kind of change does not happen overnight. But we are in a much better position today than before we changed the name."
The mayor says the name change has brought additional attention to a city that is in a great location for business, no matter the name.
"I don't think there are many cities our size that have two exits on the interstate. We are right between Norris Lake and Windrock Mountain and we are a short drive on the interstate from I-40," said Lovely.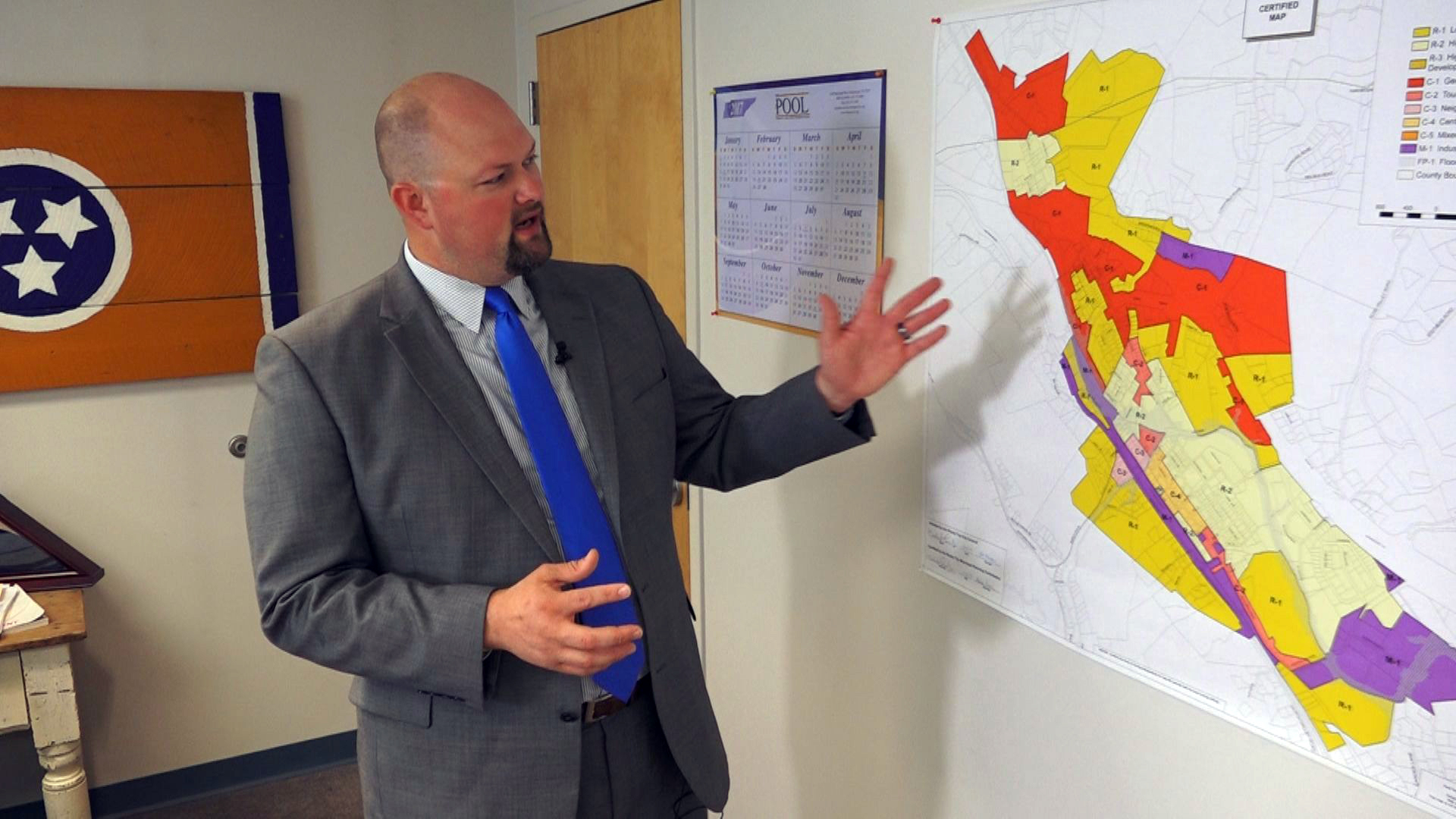 Beyond highlighting the positive attributes that already existed in Lake City, the mayor says the name change forced Rocky Top to get organized and do the work necessary to seriously compete for business.
"We changed our system of government. We hired a city manager. We've set all of the zoning so development and retail can come in," said Lovely.
Michael Foster was hired as Rocky Top's city manager. He said the new zoning sets the table for businesses to move in quickly.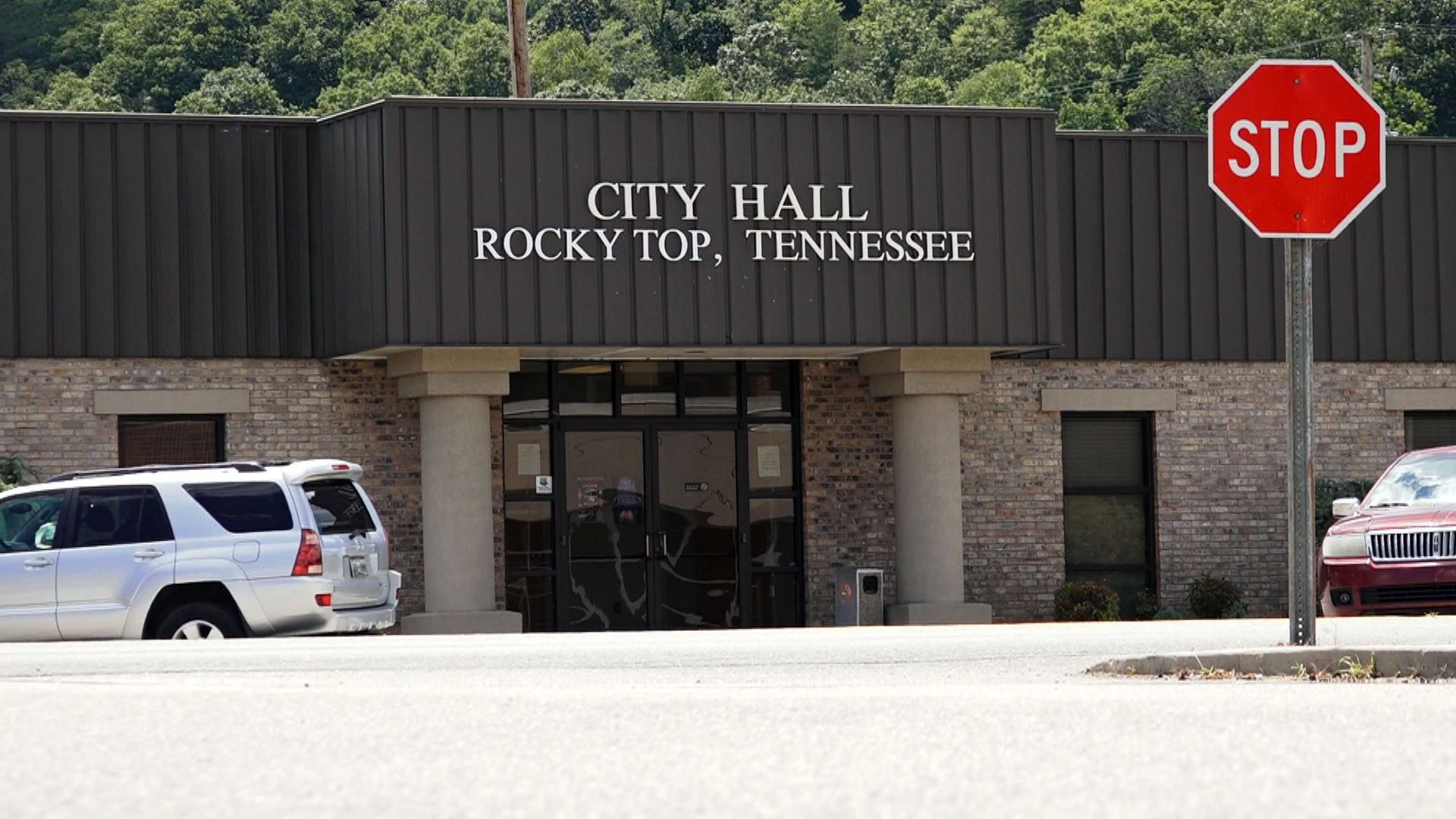 "When somebody does come to us, we're ready for you instead of saying, 'Oh, man, we've got to make some changes before you can come in.' If we do have to make changes, we know exactly what needs to be done instead of everything being under one broad 'commercial' zone," said Foster.
Foster said people clearly notice the Rocky Top name. He hopes they also notice a potential site to set up shop. Foster said the economy has improved during the last couple of years.
"Am I going to say that's all because of the name change? No. I think you're seeing growth across the board in the state. But I think some of it is because they notice the name," said Foster. "It creates a buzz. I still get people who come through town and I see them out in the parking lot. I'm like, 'What are they doing?' They're taking a picture of city hall because of the name change."
The city's leaders and Tim Isbel say they have not given up on the original plans that were presented in 2013 and led to the name change.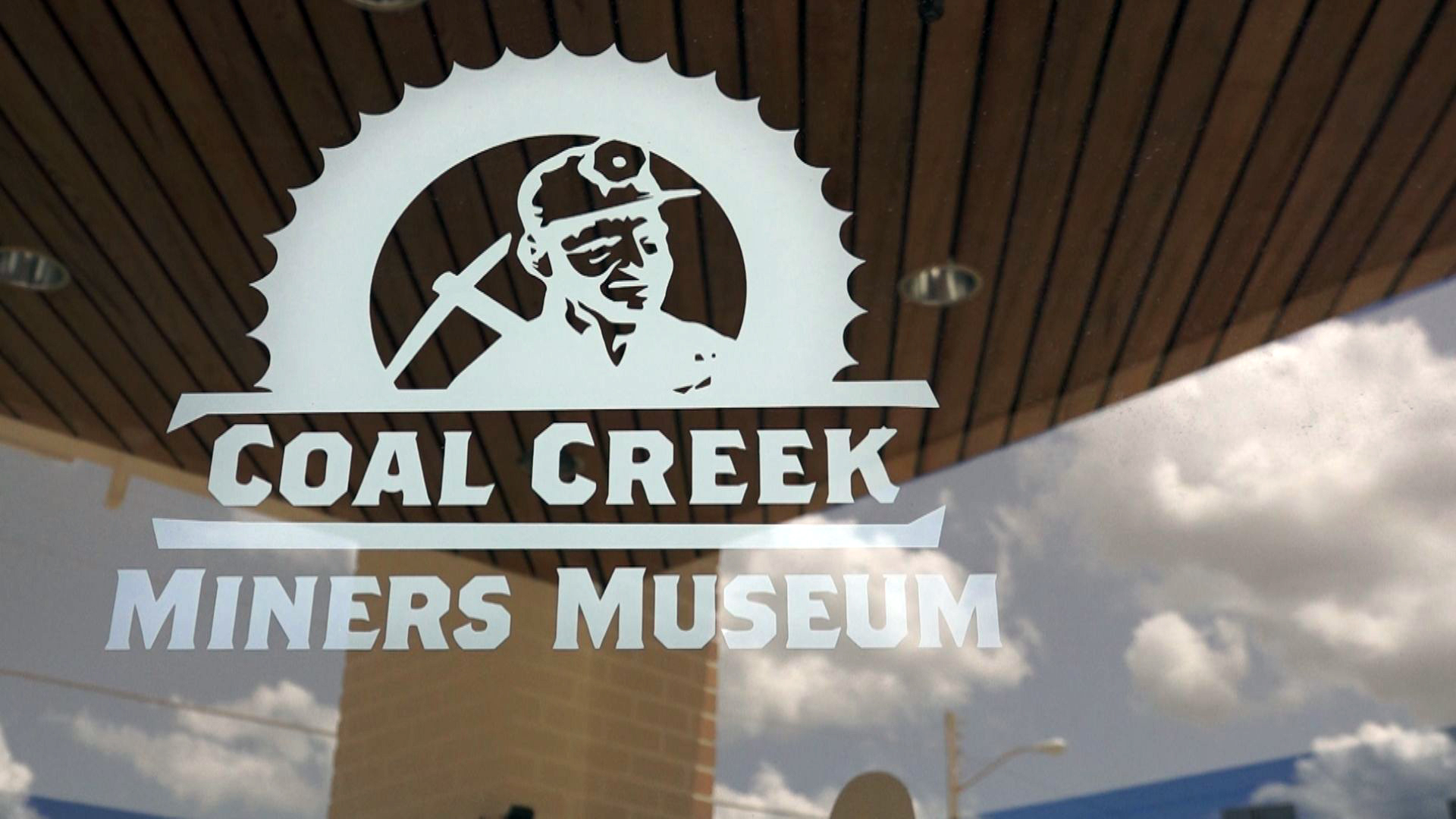 "We're going to try to bring other people to the table, that it is their cup of tea to build resorts and water parks and sports complexes and things of that sort," said Isbel.
"Did we see the big development overnight? It was never going to happen overnight. But we think it was a positive thing and we're moving forward," said Foster. "We also have some other positive things happening in town with allowing ATVs on the road for tourists at Windrock Mountain and also the Coal Creek Miners Museum."
Ultimately, the city's leadership insists there is still a chance for all the grand plans that convinced a town born Coal Creek to bury the name Lake City for new life as Rocky Top.
"We needed a boost. And everybody knows Rocky Top," said Lovely.
Relative Revenue
:
Rocky Top neighbors' growth

WBIR 10News obtained sales tax revenue figures in Lake City / Rocky Top for 2007 through 2016 from the Tennessee Department of Revenue. The same figures were also provided for nearby communities on Interstate 75 of comparable size, including Jacksboro and Caryville.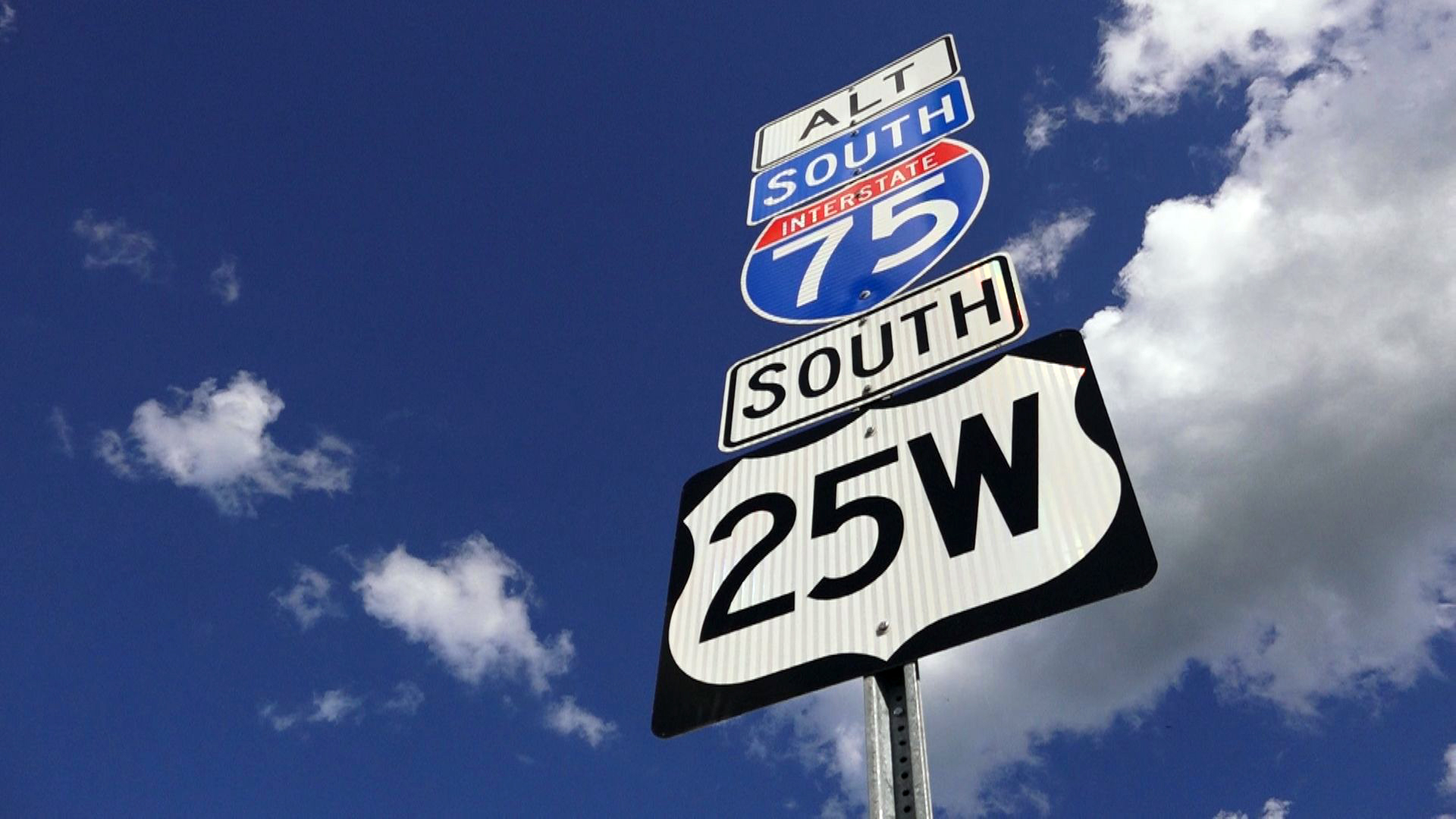 Rocky Top collected $805,589 in sales tax revenues in 2016. That's an increase of 6.25 percent from 2013 when Lake City's sales tax revenue was $785,164. The city accelerated a long-term trend of growth and recovery from the recession, with an overall increase of 15.6 percent from 2010 when Lake City collected $697,086 in sales tax revenue.
Percentage-wise, Rocky Top grew more since the name change relative to nearby Jacksboro and Caryville. Jacksboro's 2016 sales tax revenue increased 3.2 percent compared to 2013 while Caryville's sales tax revenue dropped 2.5 percent since 2013.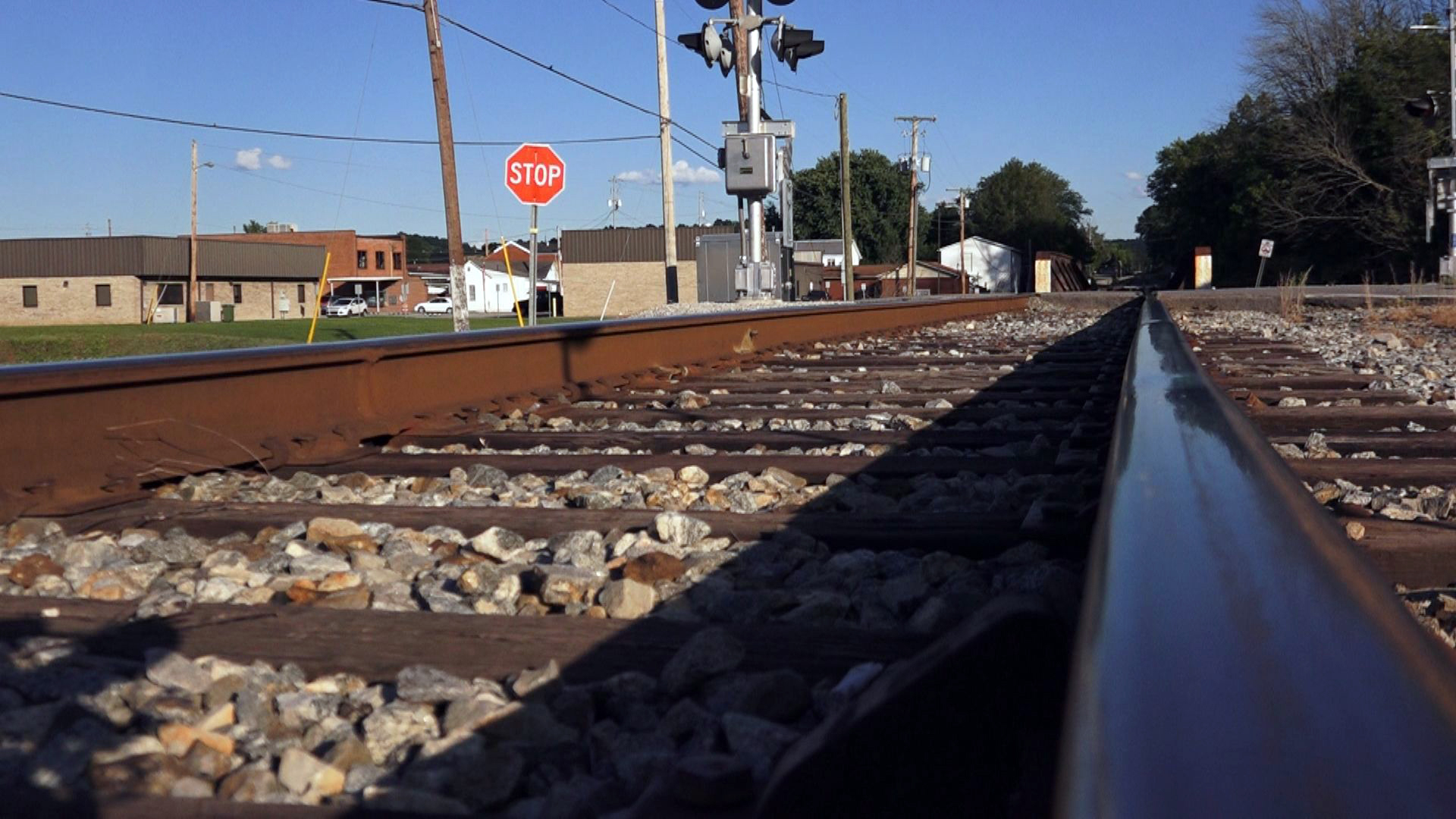 However, Caryville and Jacksboro have comparable growth to Rocky Top when looking at the longer trend since the recession in 2010. Caryville's sales tax revenue in 2016 was 38.7 percent higher than 2010. Jacksboro's sales tax revenue increased 8.5 percent from 2010 to 2016.
The nearby town of Norris is not located directly along Interstate 75, but has also seen a steady increase in sales tax revenue since 2010.
The main point to be taken from the figures is Rocky Top has shown a better increase in the short-term, but overall the entire area's sales tax revenue has improved at around the same rate. We'll be watching to see how the figures change in the future now that the lawsuits are settled and the post office has changed the 37769 zip-code's name to Rocky Top.