KNOXVILLE, Tenn. — It's a bittersweet day at WBIR, as anchor Russell Biven celebrates his last day on Friday.
He's moving on from Channel 10 but says he is staying in Knoxville and he will always be part of the Straight from the Heart family. We've heard from so many viewers in the past week, saying how much they loved and will miss Russell, and we so appreciate it! Just know, Russell sees them, too, and is so humbled and amazed at the kind words. Thank you, viewers!
Over the past 21 years, Russell has been part of so many great moments on Live at Five at 4 and 10News Today.
In honor of Russell's work with the Mission of Hope, you can donate to the organization that means so much to him.
On Friday, we shared a bunch of memories, laughs and tears with Russell on his last day. He had a few final thoughts to share straight from his heart.
"Sometimes God makes it clear to move in another direction. At the time it might not even makes sense, but in my case I just have to trust Him. WBIR has been a gift to me. All of my co workers are a gift. All of you watching are a gift," he said. "Even the sadness of leaving is a gift because it makes me rely on my faith even more. Thank you so much for the great memories and kindness, and maybe I'll see you down the road."
We also had a few special surprises waiting for him in the morning.
Here's a look back at some very special moments with Russell, starting with this emotional Perfect 10 moment from Thursday's show, when Abby interrupted Russell's weekly segment celebrating the great people in our community and turned it around on him.
And let's take a look back at his almost 22 year journey sharing news and laughs with us all.
Also, here's a look at well wishes from some of the people who know him best.
Some well known VFLs also wanted to send their well wishes to Russell Friday.
We are going to greatly miss him, but nothing can ever take away the countless memories he leaves behind.
PHOTOS: Russell Biven, this is your WBIR career, in pictures!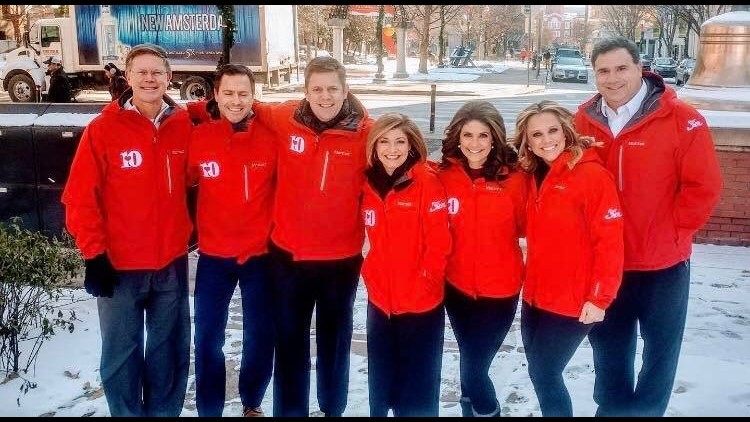 Now on to the fun stuff! Enjoy!