Oneida, Tenn. — Hoards of zombies lurched into Oneida City Park Saturday afternoon, Oct. 13.
They weren't looking for brains to eat, though. They were heading toward the second annual Zombie Fest.
Oneida invaded by zombies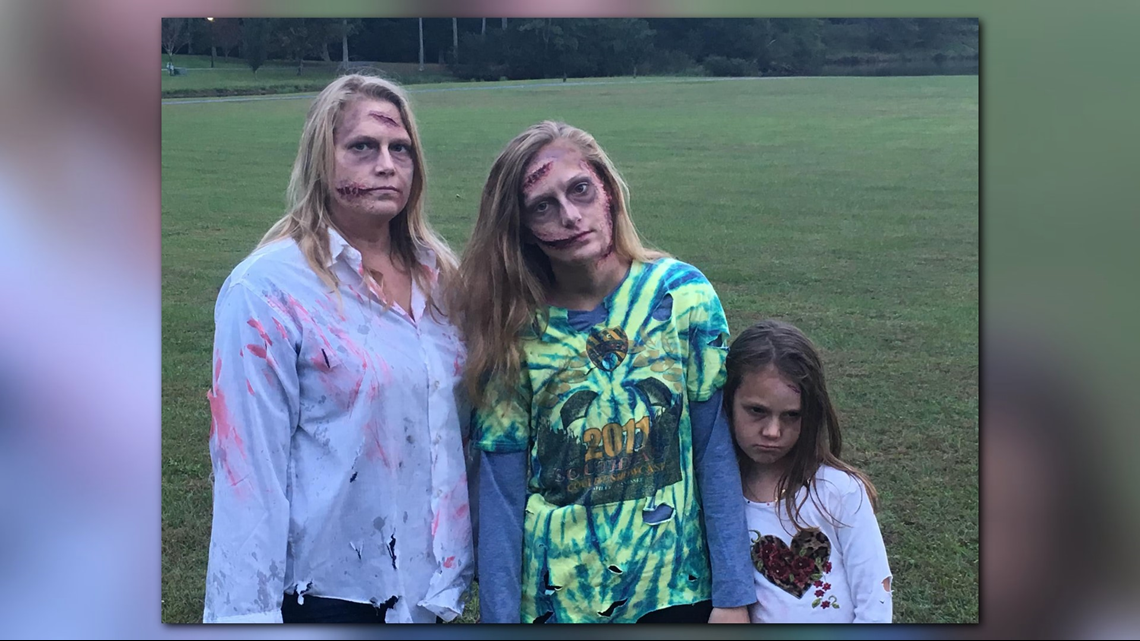 From the 5k zombie run to a brain eating contest, the community was treated to a plethora of undead fun.
The festival also featured musical performances, appearances from zombies off "The Walking Dead" and custom makeup and costumes from Outbreak Productions.
There was a costume contest for those who wanted to show off their ghoulish get-ups.
For those who were a bit more lively in this undead bunch, there was a motorcycle show, ring side wresting and laser tag.
While this event was themed around zombies, it represented charities and non-profits from across the community, including V13ION-suicide prevention and awareness, the Garrett Landon Memorial Scholarship Fund, the Scott County Rescue Squad, For The Love Of Paws, Scott Co. Homless Shelter, Scott Co Shelter Society, East 63 VFD and Oneida High School Betta Club .