PIGEON FORGE, Tenn. (WBIR) - One of the two Smoky Mountain Opry Theater technicians hospitalized after CO2 was detected in the building last weekend has died.
Smoky Mountain Opry CEO David Fee sent his condolences to the family of Josh Ellis, a technician who had been in critical care this past week following an incident where CO2 was released into the room after a performance last Saturday.
"We are all heartbroken by the tragic loss of our friend and co-worker, Josh Ellis," Fee said. "Our thoughts, prayers and deepest sympathies go out to his family, friends and fellow employees during this difficult time."
Josh's father, Dale Ellis, said his son loved working at the Smoky Mounty Opry and called it "the best job he's ever had."
"He loved his work, being a tech, also doing some stage work. He would wear various costumes and perform as various characters in musicals. But primarily, he did technical work," Dale Ellis said.
The theater said it is canceling all "Feel the Music" shows until March 16 out of respect for Ellis and his family. The "Magic Beyond Belief" show starring Darren Romeo will resume Friday.
"Part of what helps her and the extended family to cope is all the precious, wonderful, joyful memories that Josh brought with his life here on Earth," Dale Ellis said.
The Tennessee Occupational Safety and Health Administration and the Tennessee Department of Labor's Boiler Unit are investigating the incident. The department's Boiler Unit oversees the regulation of CO2 tanks operating within the state.
State officials said a TOSHA inspector was in Pigeon Forge Thursday, and an inspector from the Boiler Unit was at the Smoky Mountain Opry earlier this week as part of their investigation.
The theater had to be evacuated Saturday night after a valve, which released CO2, was left open by a technician on a stage-operating machine used to create fog and effects for shows. It released CO2 after a performance.
General Manager Michael Headla said three technicians were found unconscious and had to be rushed to UT Medical Center, where Ellis had been in critical care all week.
"He was a wonderful employee and we shall miss him greatly. For all of us this is devastating news. We ask for your prayers and support during this time," Fee said.
The other two workers were released from the hospital.
"Everybody in this community has stepped up ... I've not seen a finer facility than the UT Medical Center. The staff was incredible to us, they're gracious, they're loving, they're caring, compassionate. Their skills are well advanced," Dale Ellis said.
Josh Ellis was a big Vols fan and his family said he even did some acting.
"At halftime, Josh would appear in a commercial, and everybody would put on Facebook or they would call and say, 'Hey, we were watching football and we saw Josh.' So that was a little bit of excitement for us. It made our dismal season a little lighter for us," said Dale Ellis. "He was the life of the party, wanted to be the center of attention, and he loved making people laugh."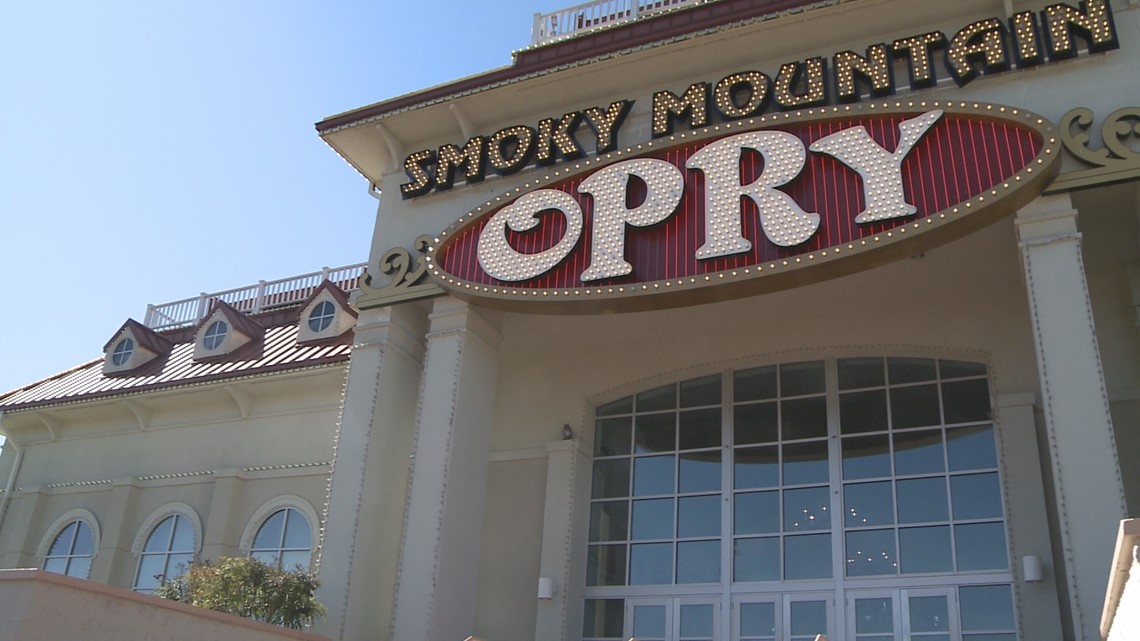 Authorities said they checked and cleared the entire building Saturday night, and while shows on Sunday went on as scheduled, Headla said they'll be gathering more information to make sure an incident like this never happens again.
Witnesses at the Smoky Mountain Opry Saturday night said they heard a beeping during the performance. The lights also came on during the performance when audience members were being ushered out of the auditorium. One witness said she saw stage crews still had on their performance costumes as they were exiting the building.
Eric Hutto was at the Smoky Mountain Opry Saturday evening and recorded video of people evacuating the building.