Update (4:05 p.m. 4/3/2018): Phase two of the new student union on University of Tennessee campus is expected to open for students in January of 2019 according to the project manager with UT facilities, Dan Smith.
The new student union spans nearly a full block on the campus of the University of Tennessee and has been nearly 10 years in the making.
In around 10 months, the building will open up to students for the first time as the $187 million project nears completion.
The project is funded through student fees and is meant to be the center for student life on campus. Phase one of the project opened up in 2015. Phase two will bring with it some much anticipated amenities.
"We have a Steak and Shake that I know people have been very excited about. We also get a Rising Roll for breads, pastries and coffee," said Dan Smith the project manager with UT Facilities. "You have the dean of students office and a very wow, hopefully, space for admissions."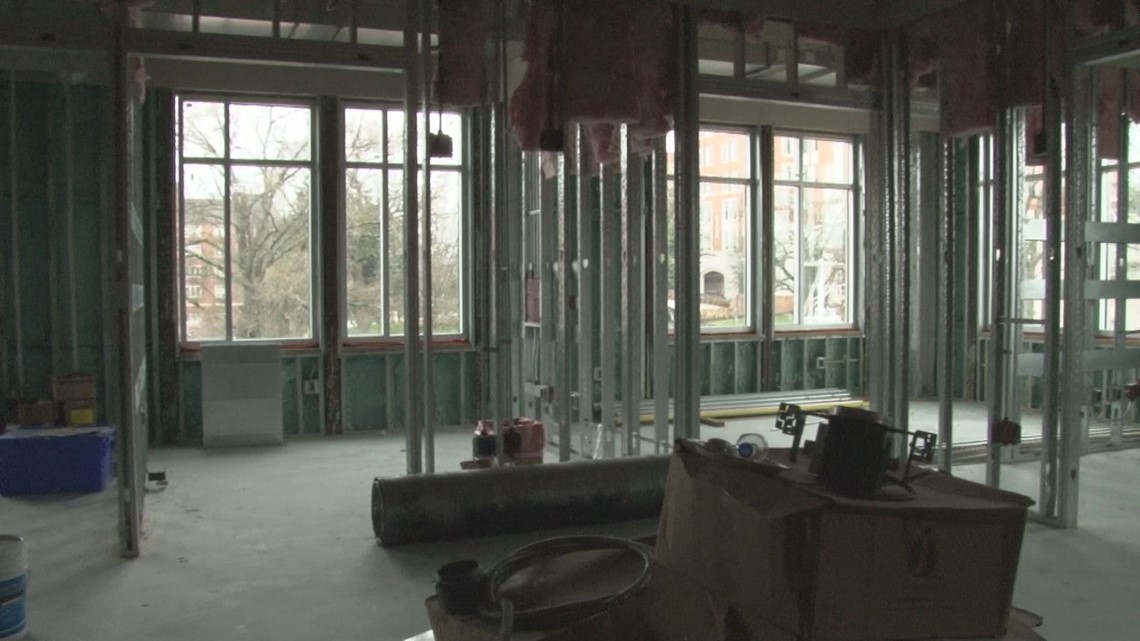 The building will have space for a ballroom and an auditorium, both big enough for around 1,000 people. The centerpiece of the hall will be a 20-foot-tall glass sculpture commissioned from Pretentious Glass Works in Knoxville.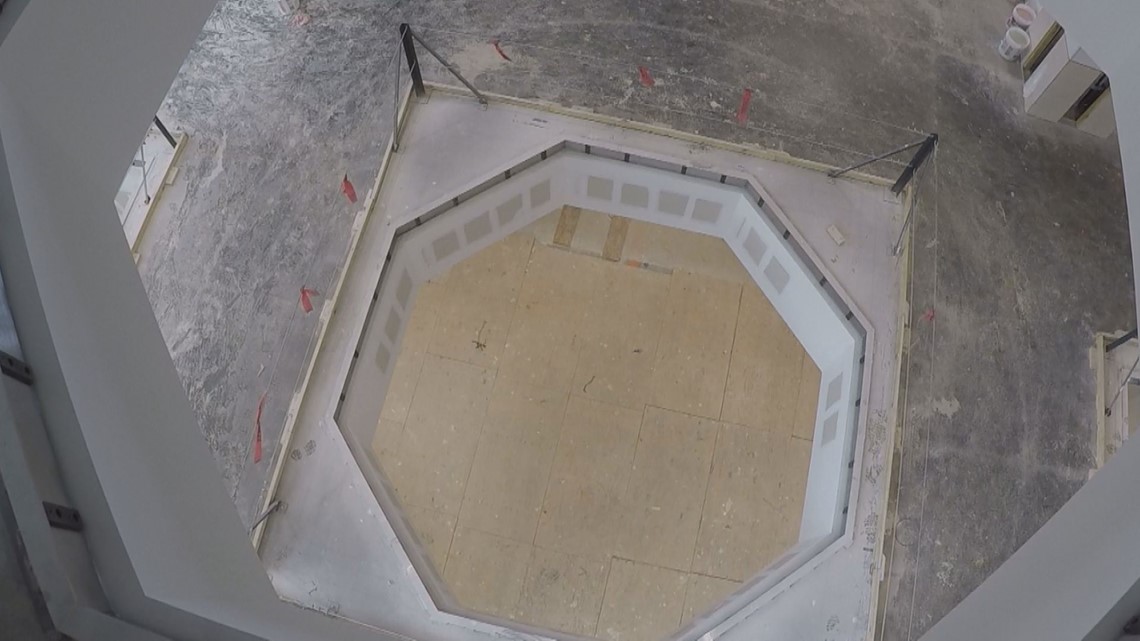 "Hanging in the space above us is going to be a custom glass and steel sculpture," Smith said. "It's going to be made up of more than 300 individual pieces of glass."
The project has not been without its troubles. The state approved it 10 years ago with an estimated budget more than $60 million less than what the final cost will be. That was before contracts had been awarded for the project. The final completion date was also pushed back several times after problems with the foundation and the discovery of sink holes.
But as the finish line nears, the university hopes the investment will pay off, specially with future students.
"Prospective students are going to come up these monumental stairs and they're going to enter into this room," Smith said. "This room is where admissions is going to start their campus tours and where all Vols are going to learn to love UT."