Rocky Top — A Jacksboro man is being cited for improper care and storage of thousands of barrels, some of which leaked chemicals from a Rocky Top storage site into a nearby creek tributary.
Documents identify the owner as the Rev. Larry Watters of An Every Need Met Church Ministry in Jacksboro. Efforts to reach him Wednesday were unsuccessful.
Watters advertises on Facebook that he sells barrels, posting photos with stacks of barrels on display at the Anderson County site.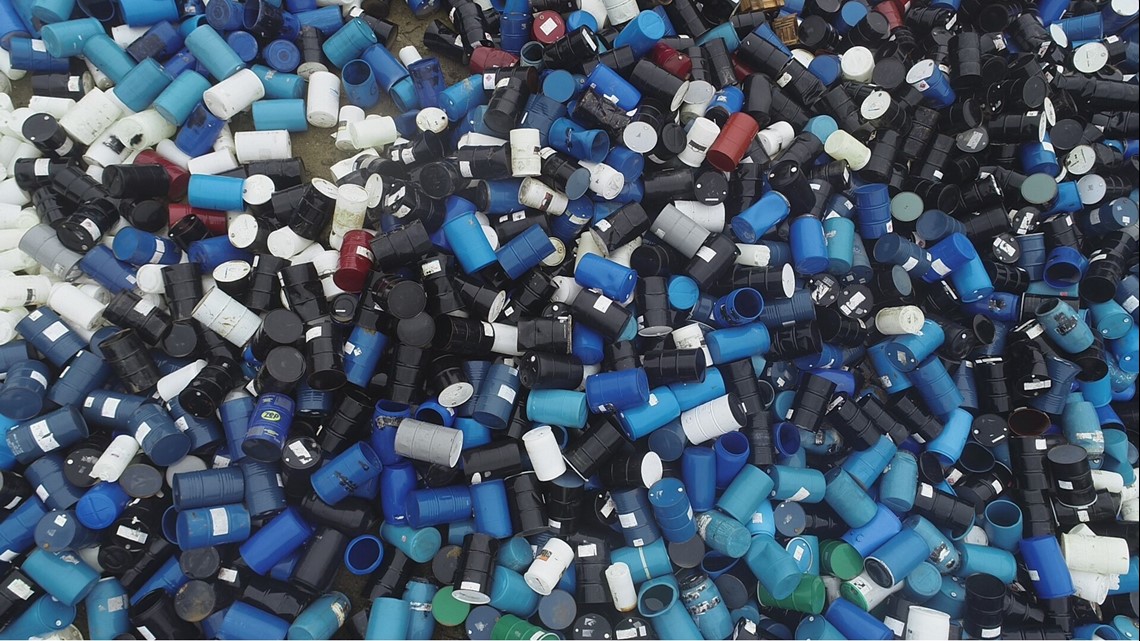 The Tennessee Department of Environment and Conservation issued the notice Tuesday, according to records obtained by 10News.
State and Anderson County authorities were called Friday to a large lot on Longfield Church Road where the barrels were being kept. Some were leaking into a tributary of Coal Creek, according to records.
The state violation notice listed five violations of clean water laws: greater than an acre of soil had been disturbed without a proper permit; he'd failed to install erosion and sediment control measures; he was improperly storing an "unknown blue liquid which entered waters of the state"; he was operating without a permit a recycling center; and he had failed to "properly treat industrial stormwater discharge from a recycling operation."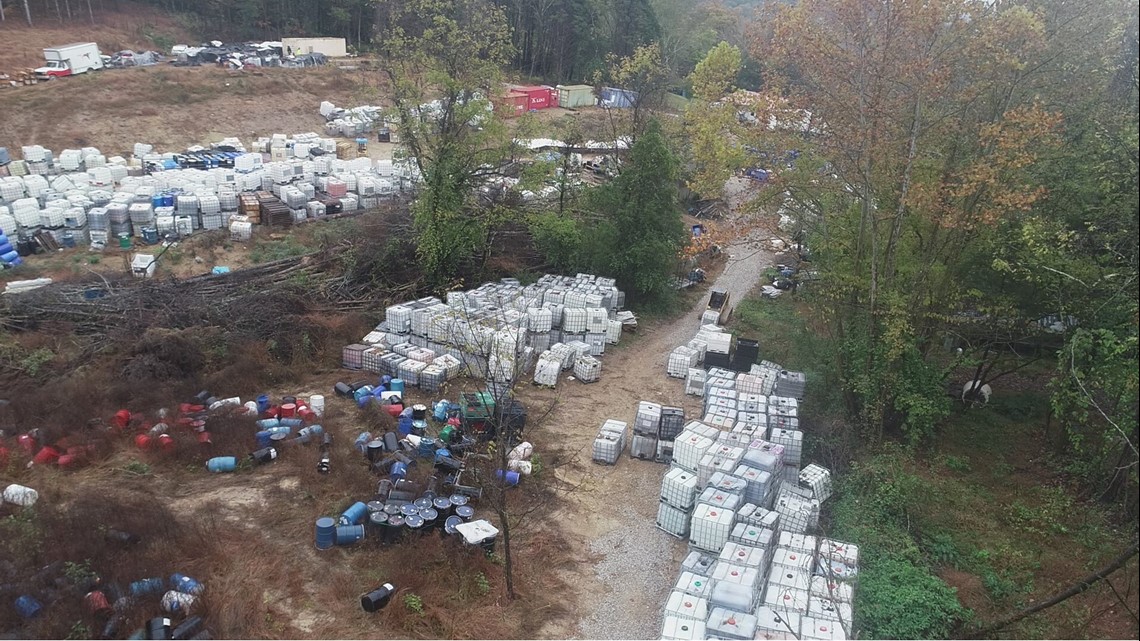 Watters faces a Nov. 14 hearing at TDEC offices in Knoxville. The state is directing him to show how he plans to clean up the property so that he complies with state clean water laws.
In the meantime, the state wants him to immediately put in erosion prevention measures on the site so no more sediment gets into area waters. It also is ordering him to cap all barrels and totes on the site to stop anymore discharge of pollutants.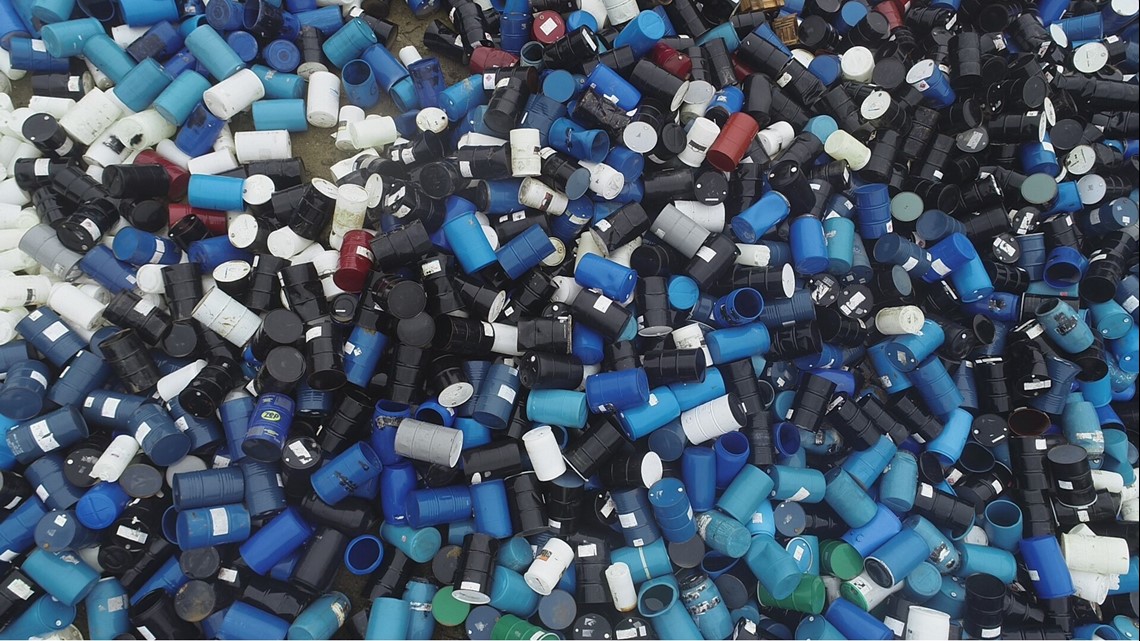 TEMA authorities told 10News at least some of the barrels contained what appeared to be carwash detergent. Leaking fluid was foaming up the creek, according to the Anderson County Sheriff's Office.
Jason McDonald, press officer with the EPA's regional office in Atlanta, said an EPA official was en route to Rocky Top. McDonald said more information about any role the EPA might play in the barrel discovery would be available later in the week.
Others called to the scene included Anderson County codes enforcement and the Anderson County Emergency Management Agency and Anderson County Haz-Mat.