KNOXVILLE — More than 2,000 dresses filled the room as students rushed into a closet fit for a queen.
"I was actually pretty scared about how I was going to be able to pay for my dress," said Shania Brown, a senior at Carter High School. "Being able to choose one without having to worry as much about what I'm going to have to be able to afford it, it means a lot to me."
200 Knox County students from six high schools had the opportunity to get free prom outfits thanks to Discovery, TLC, and the show "Say Yes to the Dress." TLC is going around the country with free prom dresses, giving them to underserved students.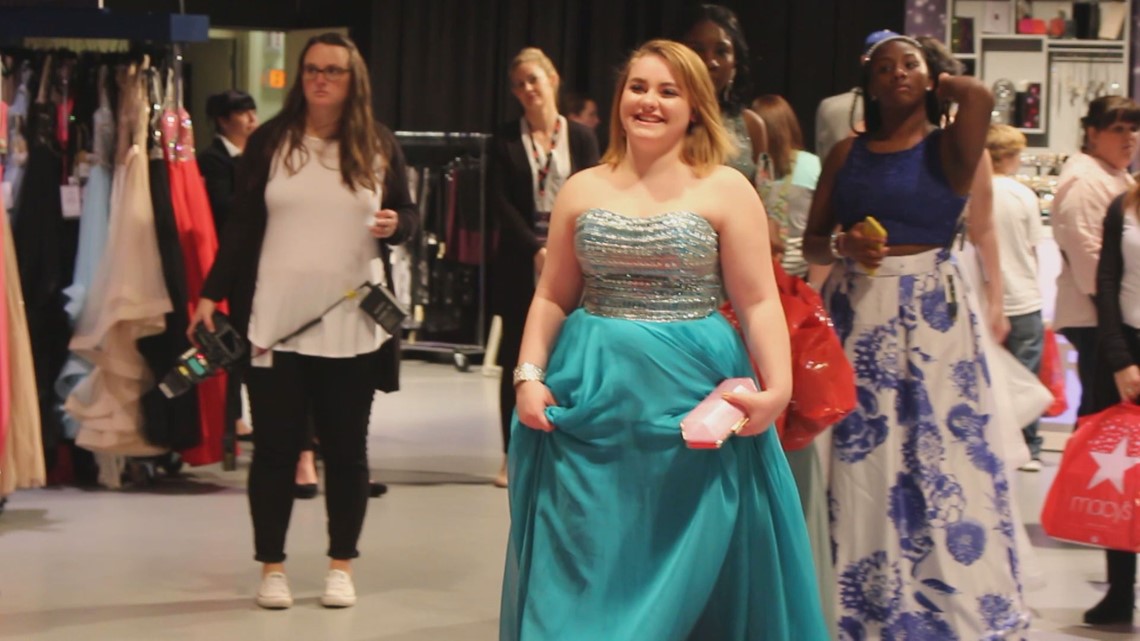 "To put on something brand new that has never been worn, it's something they may never have experienced," said Monte Durham, the host of Say Yes to the Dress: Atlanta. "Can you imagine going to your closet and having one or two things to choose from. Well now you're walking in and you have 2,000 dress to choose from, you have shoes, you have accessories."
Brown had been dreaming of her senior prom for years. She spent hours searching for the perfect dress among the racks, trying on several before choosing a teal one.
"The first time I ever felt actually beautiful I was wearing a dress very similar to this," said Brown. "I feel amazing but kind of weird because this is such an elegant dress."
Students also had the opportunity to pick out their favorite shoes and accessories and get their hair and makeup done by professionals.
This is the seventh year TLC has given back to the community with free prom outfits.