The TBI held a press conference for media members, where they discussed drug trends across the state. By a large margin, they said methamphetamine was included in most drug-related cases they investigated. Mike Lyttle, the assistant director of TBI's crime labs, said whenever agents write a drug name on a report — they write meth around a third of the time.
"Methamphetamine has surged over the years," he said during the press conference. "It is a very, very dangerous and very common drug."
He said in 2005, methamphetamine accounted for around 9% of all reported compounds. By 2023, it accounted for around 32.2% of all compounds.
The TBI said they expect to see 10,112 reports involving methamphetamine by the end of 2023, based on first-quarter data. The next-most common type of drug is marijuana, they said, accounting for around 6,156 reports.
Fentanyl ranked third on the list, at 4,172 reports. Jim Williams, the special agent in charge of the drug division in Upper East Tennessee, also said the "biggest problem in East Tennessee" is methamphetamine.
"But in terms of damage to what's happening to our citizens, fentanyl would far and away be our biggest problem. It's resulted in just constant overdoses and overdose deaths in every community in East Tennessee," Williams said. "One thing that we've discovered through the years — when the pill mills started getting shut down and heroin started coming into the area, we noticed that most of the heroin was coming in from Detroit."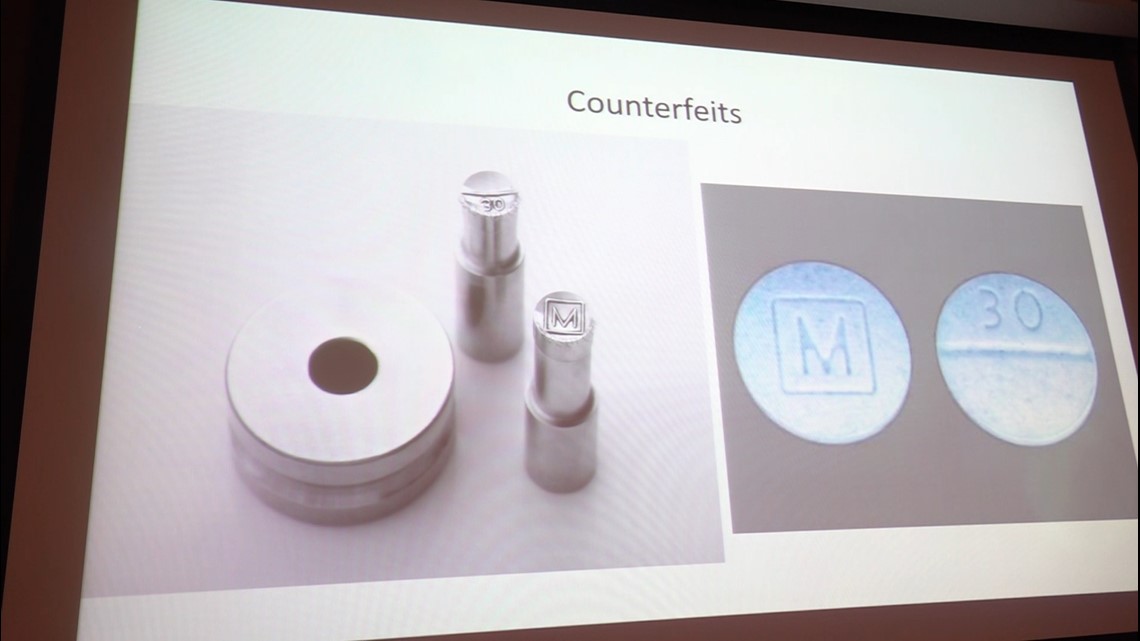 The TBI launched the "313 Initiative" in late 2022, aiming to identify groups and individuals trafficking drugs between Knoxville and Detroit, and cut off a pipeline of drugs between the two cities.
"Knox County seems to be the hub where these folks come into town, and then the drugs are distributed out into the outlying areas," said Williams. "In my 30 years, I've not seen this number of people getting together to focus on one objective and communicate and share information in a manner in which they have on a daily basis."
He said since it started, around 50 pounds of methamphetamine has been seized, 30 pounds of heroin-fentanyl and around two pounds of cocaine. He also said there were multiple pounds of marijuana, MDMA and crack cocaine seized.
"I can't recall a specific incidence where the agents have had contact with people that are part of this initiative, that a weapon wasn't seized. I'm sure there may have been one or two times, but 99% of the time we're finding them armed when we have contact with them," said Williams.
He also said that there have not been many methamphetamine labs found in recent years, compared to around a decade ago. He said cooking methamphetamine has become less profitable, and most methamphetamine in the area is imported by "cartels."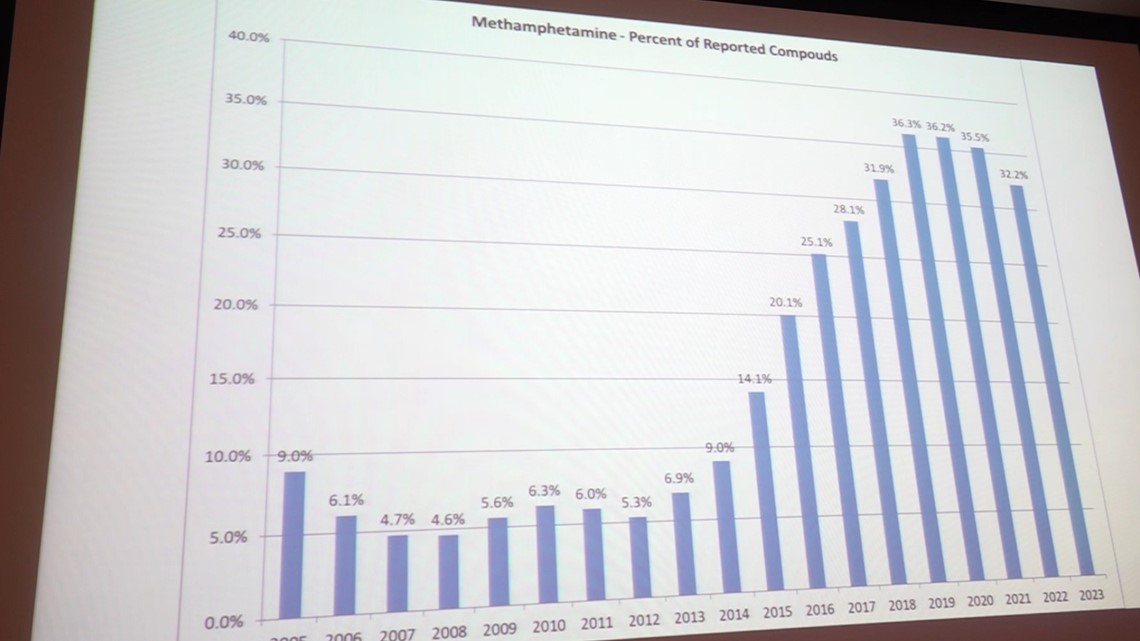 "You can tell the difference looking at a meth case whether it's a homemade meth case or a meth case that's done by somebody who knows what they're doing," said Lyttle. "We're getting crystals that are sometimes as big as your fist. The people who are making this methamphetamine know what they're doing. And, as Jim said, it's so plentiful and so cheap now that there really isn't any incentive to make your own methamphetamine because you can get better and less expensive methamphetamine elsewhere."
The other major kinds of drugs found by the TBI are cocaine and 4-ANPP, which is a precursor in the manufacturing process of fentanyl. They said it is likely not specifically used and is mostly a byproduct of fentanyl cases.
At the bottom of the top-ten list discussed by the TBI on Wednesday were THC edibles like gummy bears, brownies and cookies.