ROCKWOOD — UPDATE 11:24 a.m.: The TBI said 17-year-old Haley Brandenburg has been found.
She was found in Henry County, Georgia. Rockwood Police said she was walking on the interstate.
The AMBER Alert is canceled.
31-year-old Robert Garren is currently in custody.
The TBI tweeted a thank you to everyone who helped get the word out about efforts to find Haley.
ORIGINAL STORY: The Tennessee Bureau of Investigation has issued a statewide AMBER Alert in the search for an endangered teen from Roane County.
According to the TBI, 17-year-old Haley Brandenburg was last seen in Rockwood, TN wearing tan Adidas pants with a pink stripe and a green shirt. She is roughly 5'5" and 120 lbs, has braces and wears glasses.
Rockwood Police said Wednesday that Brandenburg might be with Robert Andrew Garren, 31. They were possibly in a 2006 beige Honda Odyssey van with TN tag 240-KZS.
That van was located in a Chattanooga parking lot Friday morning.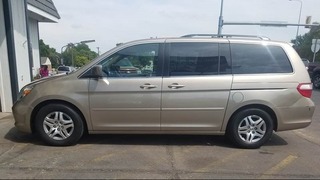 "At this point, we have no supporting leads to suggest the pair has had anyone's assistance. It's most likely they're in the area of Hamilton County," the TBI wrote in a release.
The TBI said she has medical issues and doesn't have her medicine with her.
Garren is now facing criminal charges in her disappearance, according to the TBI, which prompted the upgrade to an AMBER Alert.
Anyone that has seen her is asked to call 1-800-TBI FIND.