KNOXVILLE, Tenn. — The Tennessee Department of Human Services (TDHS) is alerting low-income families who receive SNAP of changes to crucial deadlines and payment schedules during the federal government shutdown.
People who receive SNAP benefits will have their EBT cards loaded with February's benefits on Jan. 20, much earlier than usual for many recipients. TDHS is warning people to budget their spending to last until their normally-scheduled payment in March.
"Normally, each person who gets SNAP benefits is assigned a specific day of the month to have money loaded on their EBT cards. The day of the month is usually between the 1st and 20th. They are not going to get the February benefit on their normal day. Due to the shutdown, they'll get their February benefit on January 20," said Sky Arnold, TDHS spokesperson. "We don't want people to suddenly be loaded up with two months of benefits and think, 'Oh, great, let's spend it.' People are really going to have to budget. They will have more money than usual. It needs to last until their normally-scheduled payment in March."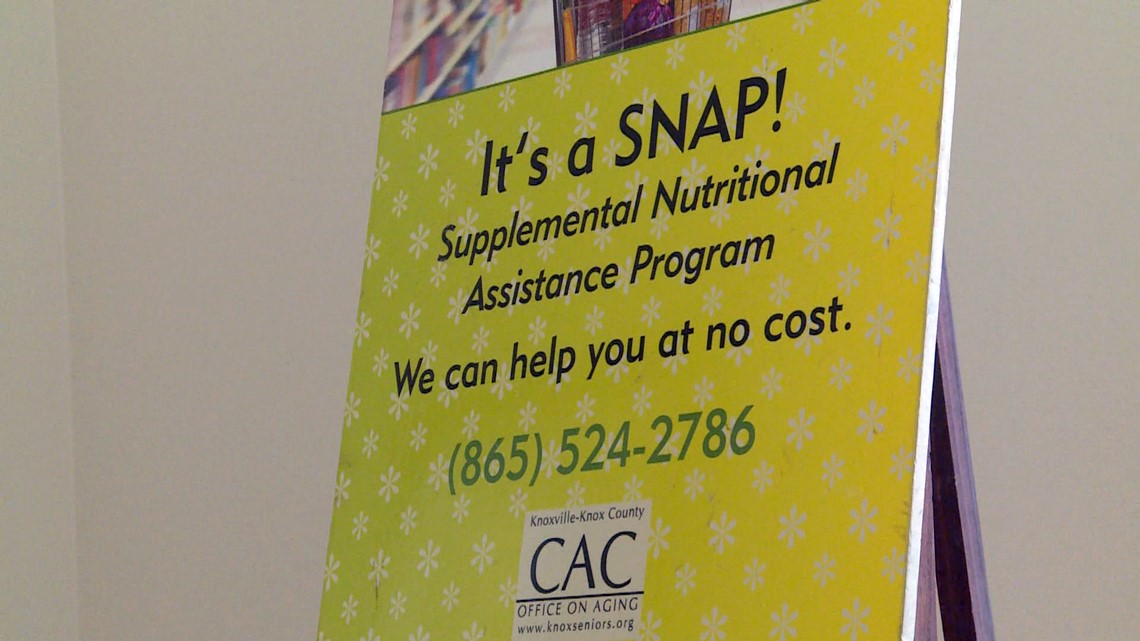 TDHS also sent letters to recipients whose benefits are set to expire in February to alert them today (Monday, Jan. 14) is the deadline to submit paperwork for continued assistance. The paperwork can be submitted online at this link.
People who need to renew their paperwork can also visit any of the TDHS offices in-person during business hours Monday.
TDHS is extending normal business hours to 6:30 p.m. at some of its largest offices in Knox, Davidson, Shelby, Montgomery, Rutherford, Washington and Madison counties.
The office in Knox County is located at 2700 Middlebrook Pike #200.
SNAP provides assistance to more than 900,000 people in Tennessee to help supplement monthly food budgets of low-income families.