To many people, animals are a close companion, or sometimes "man's best friend."
It's tough to imagine anyone would cause harm to our cute, cuddly four-legged friends. However, Knox County alone sees two-to-three animal abuse cases a week.
"These animals become members of our family and they need to have some of the same protections as the people who become attached to them," said state Sen. Richard Briggs.
In 2015, Briggs co-sponsored a Bill to create an Animal Abuse Registry. In 2016 the law went into effect making Tennessee the first state with a list of that kind. The registry is displayed on the Tennessee Bureau of Investigation's website and accessible to anyone
Today, just six men and one woman make up the current statewide list.
"Aggravated animal abuse is something that anyone who cares for animals will say this is just not right," said Briggs.
The original intent was for the list to be used by rescue organizations and shelters as a tool, so that no animals needing a home would end up in harmful hands.
Briggs also hoped it would act as a deterrent for people thinking about committing those type of crimes.
In the last year, the registry has been a voice for dogs like Smokey. In August, the eight-year-old German shepherd escaped from his home during a storm. He ended up in the hands of three men who stabbed and tortured him.
Now, he's healed, healthy and been reunited with his owners. The three responsible sit in prison and their faces at the top of the registry.
"Hundreds of pets disappear each year and people need to know if there are any offenders in their neighborhood so that they can be extra diligent in watching their animals so that nothing bad happens to them," said owners Lester and Elaine Darnell.
Sadly, cases like Smokey's aren't uncommon, and they are emotionally draining on family members and prosecutors.
"There are photos in there that cause an emotional response, there are photos of animals treated in a way animals should never be treated," said Knox County District Attorney General Charme Allen.
For an entire state, the list might seem short, that's because very few animal abusers actually end up there.
In the courtroom, she said these cases are challenging to prosecute. First, it must be a felony, a very extreme case, but most end up being just misdemeanors.
"That is people not feeding their animals or taking care of their animals," she said.
Sometimes, offenders will also opt for a plea deal giving them a lesser charge.
"We see in some cases where someone is originally charged with aggravated cruelty to animals but then take a plea for a lesser charge which makes them no longer qualified for the registry," said TBI spokesperson Leslie Earhart.
In January, a man convicted of killing his neighbor's Chihuahua was not added to the list because his actions did not qualify.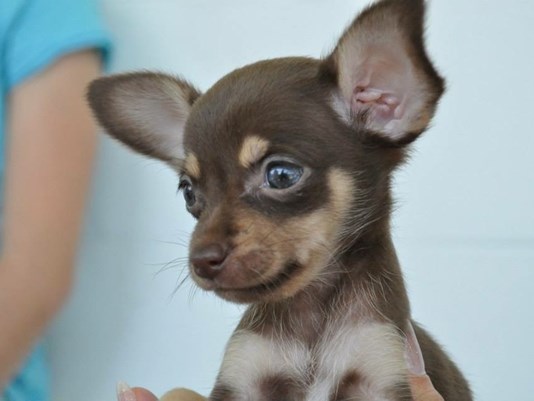 "The aggravated cruelty to animals is a standard that is pretty high itself, you either have to cause the death of an animal or physical injury to an animal in a cruel and sadistic manner," Allen explained.
Right now, the law also only covers "companion" animals, meaning dogs or cats. General Allen said horses are the second most abused animal Knox County sees.
While there is still room for improvement, organizations involved believe the registry is serving its intended purpose.
"Anyone compassionate to animals will tell you any knowledge is helpful and we feel the information should be out there," Earhart said.
To make any modifications to the current registry this year, lawmakers would need to propose those by the Feb. 9 deadline to fill a new bill during the current legislative session.