GROVES — At just 7 months old, a Chihuahua-mix named Harleigh had a lot of life left to live.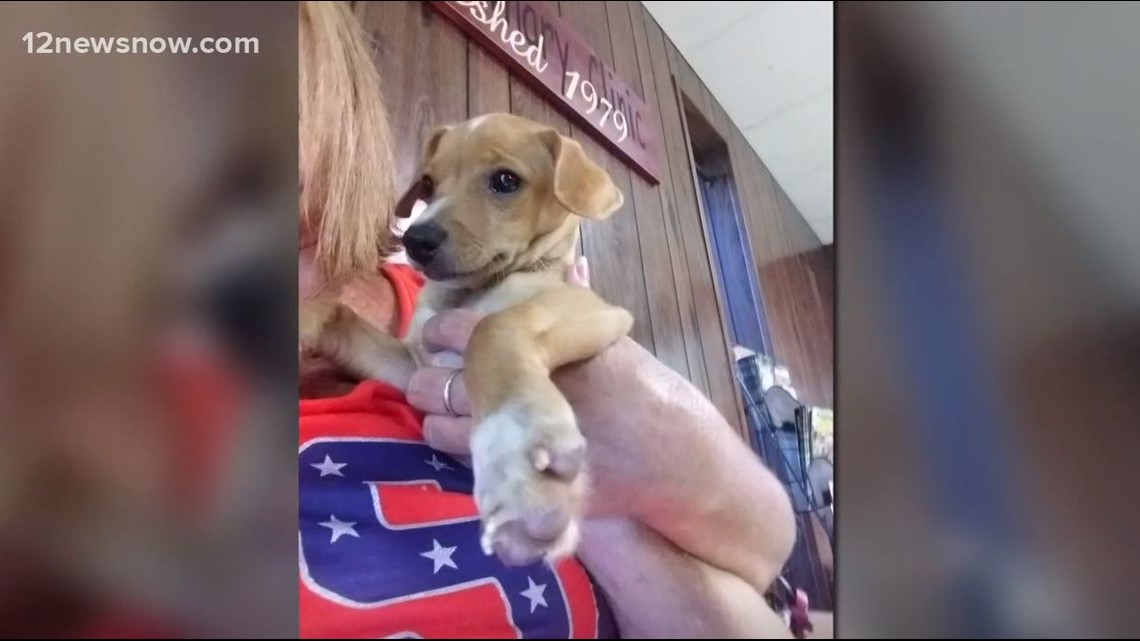 She was rescued from poor living conditions and ended up in a home full of love with a 4-year-old that thought she was the world.
But that abruptly changed when the pup ate a sugar-free candy cane on Thursday, leading to her untimely death, her owner said.
"Somehow I feel like I failed her by leaving candy canes on the table," Harleigh's owner, Darla Martinez, of Groves, Texas, told 12News.
On Thursday, Martinez returned home from Walmart where she had purchased dog treats and candy canes.
She set them on the table and went to take a bath.
When she returned to the kitchen she immediately heard the sound of paper rustling and found Harleigh chewing up the last bit of a candy cane.
Martinez said she didn't notice anything different about Harleigh until she woke up in the middle of the night to the sound of her puppy throwing up.
The next morning it was worse.
Harleigh was in her kennel, laying in a pool of blood.
This prompted Martinez to take her to a nearby emergency vet clinic.
Veterinarians said Harleigh came into the clinic in a comatose state.
"Somehow I feel like I failed her by leaving candy canes on the table."— Darla Martinez, referring to the death of her dog, Harleigh
By 1 p.m. Friday, the vet had contacted Martinez to tell her that Harleigh had passed from signs of xylitol poisoning.
Xylitol is a sugar alcohol and is often used as a substitute for sugar.
It's an ingredient commonly found in sugar-free chewing gums and mints, toothpaste and store-bought baked goods, among other items, according to PetMD.
While typically harmless to humans, the ingredient can be lethal to dogs if ingested, as the "ingestion of xylitol or xylitol-containing products causes a rapid release of the hormone insulin, causing a sudden decrease in the dog's blood glucose," PetMD reported.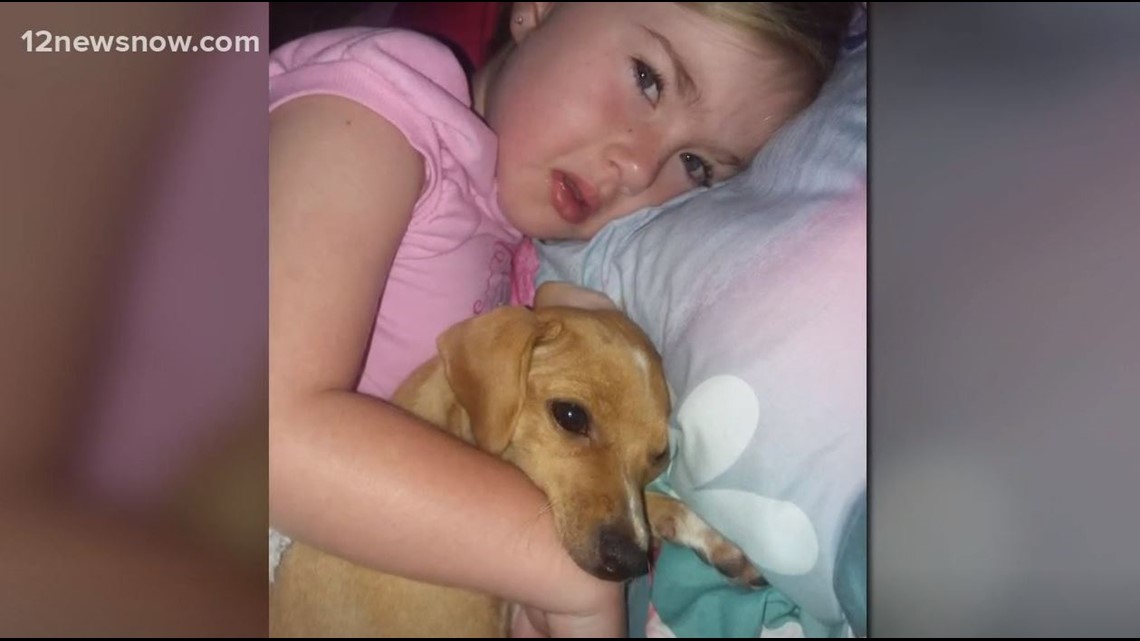 Signs of xylitol poisoning in dogs include weakness, vomiting, seizures, trembling, diarrhea and acute collapse, among other symptoms, according to Pet Health Network.
"Never in my wildest dreams did I think that's this spunky, healthy, little girl would pass away from a candy cane," Martinez said. "I was always worried about chocolate -- but that's nothing compared to this."
Moving forward, the Groves woman hopes this story will serve as a lesson for other pet parents.