Editor's Note: This story was originally published on the 32nd Anniversary of the Love Kitchen on Feb. 14, 2018. Below is how you can help the Love Kitchen's mission. Be sure to watch WBIR 10News at 5:00 p.m. on March 7 for a special Pay It Forward with a woman whose life was changed thanks to Helen and Ellen.
The Love Kitchen celebrated 32 years of service in it's Knoxville community this year, honoring its beloved co-founders Helen Ashe and Ellen Turner.
2018's anniversary was bittersweet, as Helen passed away on Feb. 13 just a day before the 32nd celebration at the age of 89.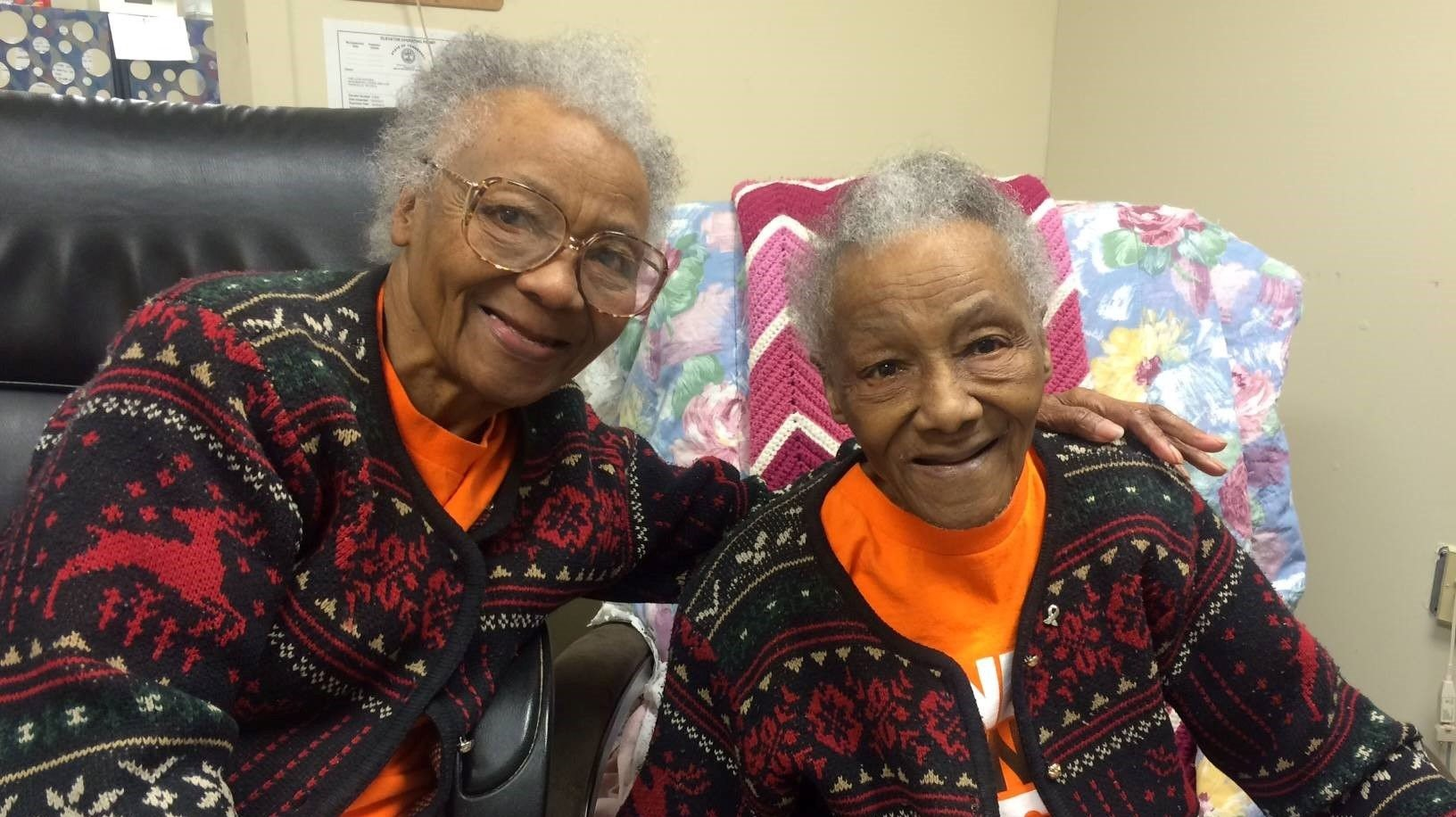 "Helen and Ellen were two people that I think remind everybody that when we wonder. 'Can one person, or in their case two people, make a difference?' The answer is decidedly 'Yes,' " said Gov. Bill Haslam. "I think through their incredibly generous loving hearts and their hardworking attitude, they helped change lives for a lot of people. Both who they served and those who came to serve with them.".
"God sent two, we say, because there's so much work to be done. But I tell you, I know what my sister's thinking, and she knows what I am thinking," Ellen said in 2010.
On Feb. 14, 1986, Helen and Ellen started the charity serving 22 people at a small church in East Knoxville. Today Love Kitchen serves over 3,000 meals each week and deliverers meals to homebound residents.
Every Wednesday, the Love Kitchen hosts a breakfast and they distribute emergency bags filled with canned and dry goods. Thursdays they serve lunch an deliver meals to elderly, disabled and homebound residents in their community.
The Love Kitchen has provided meals, clothing and emergency food packages to homebound, homeless and unemployed people in East Tennessee since 1986. The organization runs off of volunteer power, as it has no paid staff and all donations go toward its goal of helping those in need.