This year marks the 150th anniversary of the community of Miser Station in Blount County. The historic unincorporated area is around a 10-minute drive west of Alcoa and Maryville. Most of the traffic in Miser Station these days is headed somewhere other than Miser Station.
For the last three years, there's been a sound reason to consider Miser Station a destination rather than a cut-through. At the corner of Miser Station Road and Vinegar Valley Road, family members have transformed an old farmhouse into a bustling home for Americana music. The rustic venue simply named "The Station" has hosted performers ranging from talented novices to expert Grammy-winning musicians.
"This was an old house that was part of the original family farm my great-great-grandfather bought in 1848," said John Johnston. "A few years ago, I had a chance to buy the property. The old house was in really bad shape. We gutted it and basically turned it into a barn for live music to create The Station."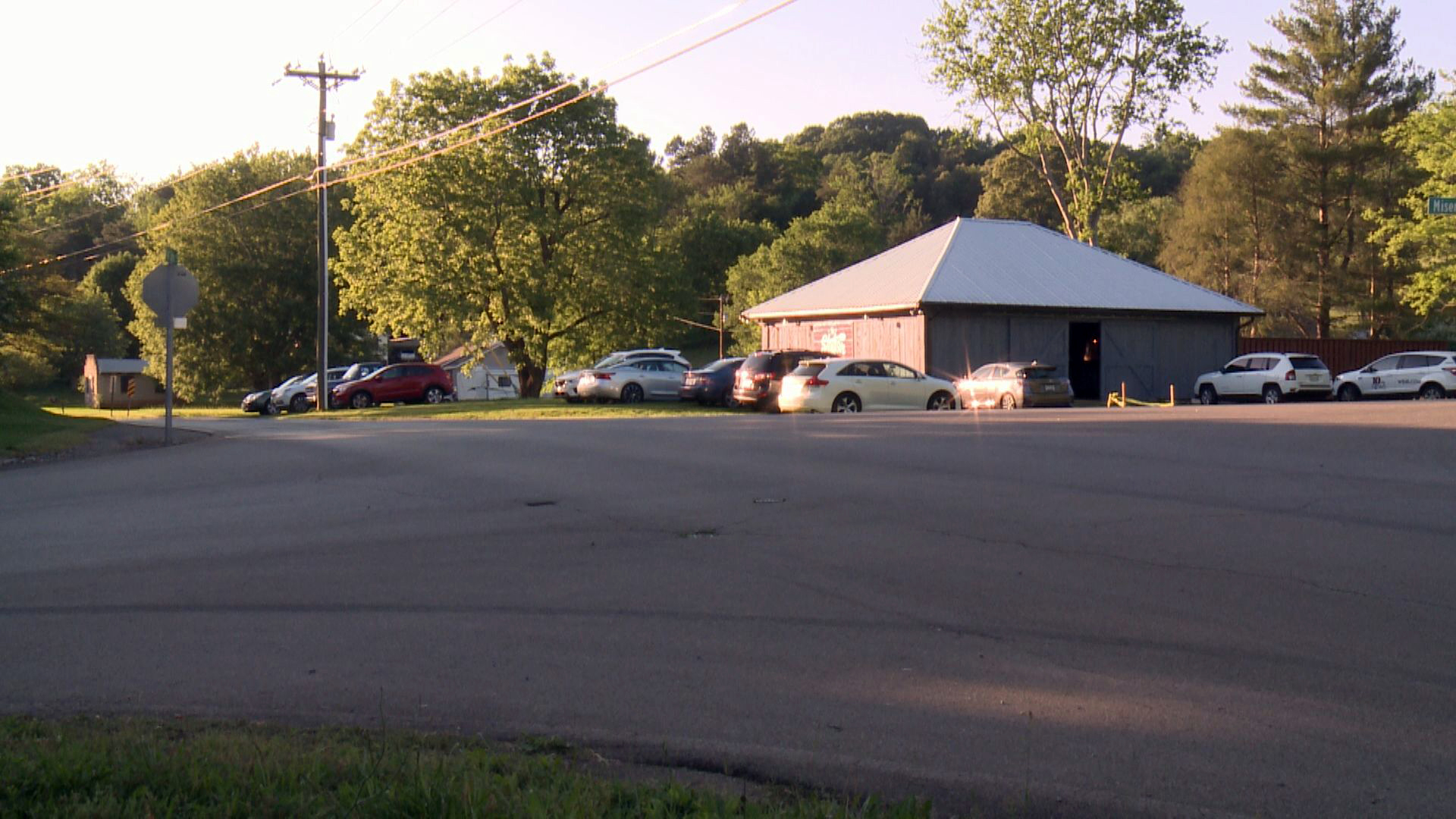 Johnston and his wife, Sandy, are huge fans of roots and Americana music. They were already hosting live outdoor concerts for friends in the back yard of their main home when they decided to buy the farmhouse and create The Station. The indoor venue would solve the persistent problem of unpredictable weather that spoiled their musical gatherings.
"We like to think it's not your ordinary music venue because we're not really selling anything other than to come and listen to the music," said Johnston.
The Johnstons have a unique venue. They also have a unique resource able to both perform and establish contacts with other talented artists. Sandy's brother, Billy Hubbard, is a musician who also works as a creative advisor for singer-songwriters in the music industry.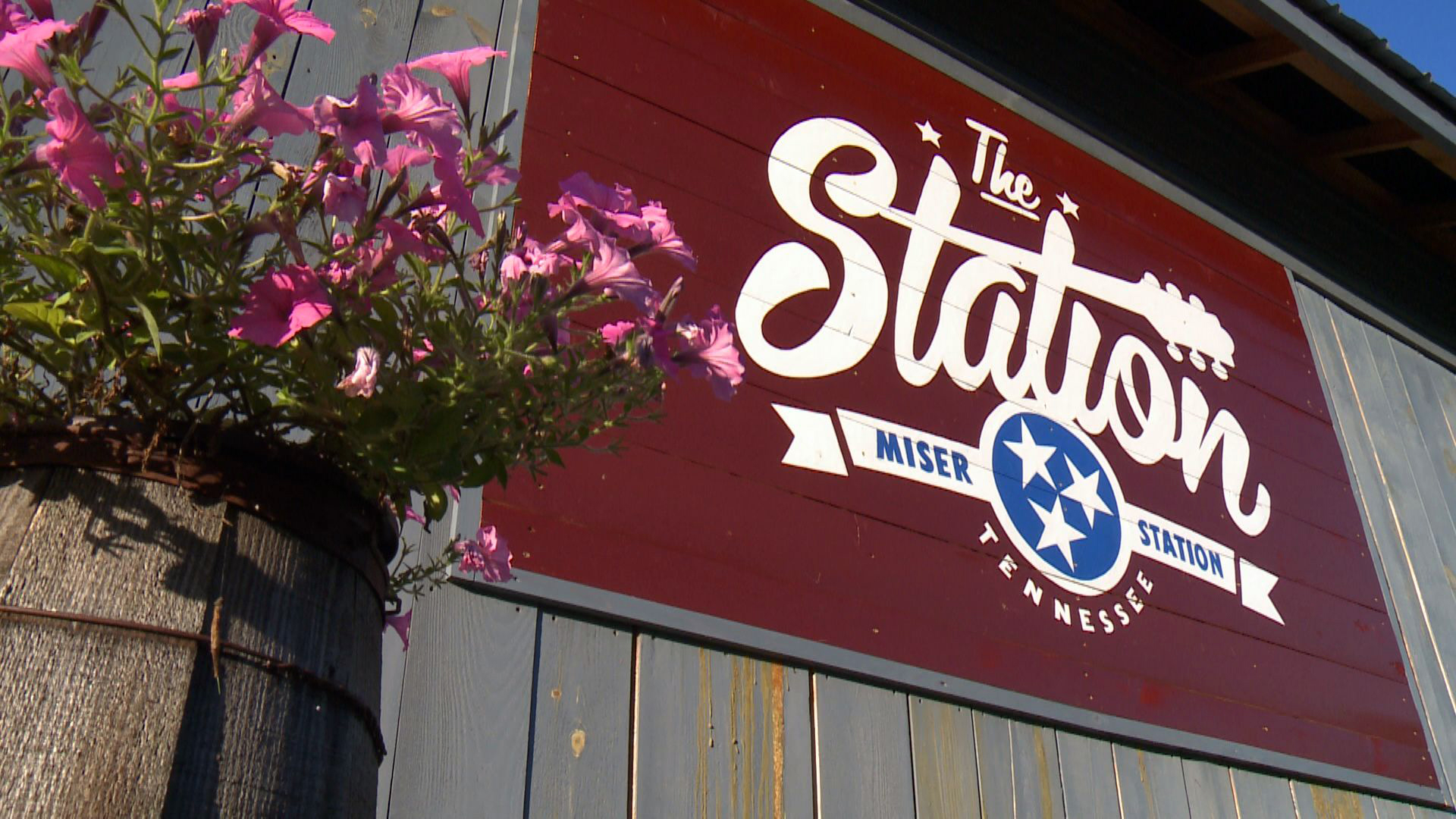 "We are very fortunate that we all have a passion for music. If me, my sister and my brother-in-law didn't have this common denominator, this [working together] probably wouldn't be happening," laughed Hubbard. "But we all really love this music. For a long time in my life, I went through a rock-and-roll phase and didn't really appreciate this music. It was my mom who got me to value it again. This was her music. She was from LaFollette and played mandolin in a band called the Tennessee Pardners in the 1940s."
A large photograph of the Tennessee Pardners is one of many historic artifacts on display behind the stage at The Station. The venue Is more than a place for old-time music. It revives an old-time musical experience.
"We're trying to bring back some history. Something that takes people back in time. Like we're opening up our living room for you to come in and listen to music," said Johnston. "This is not a bar. It's not a restaurant. It is not a money-making venture. It's a place for real fans to listen to Americana music. It's not about anything other than the music."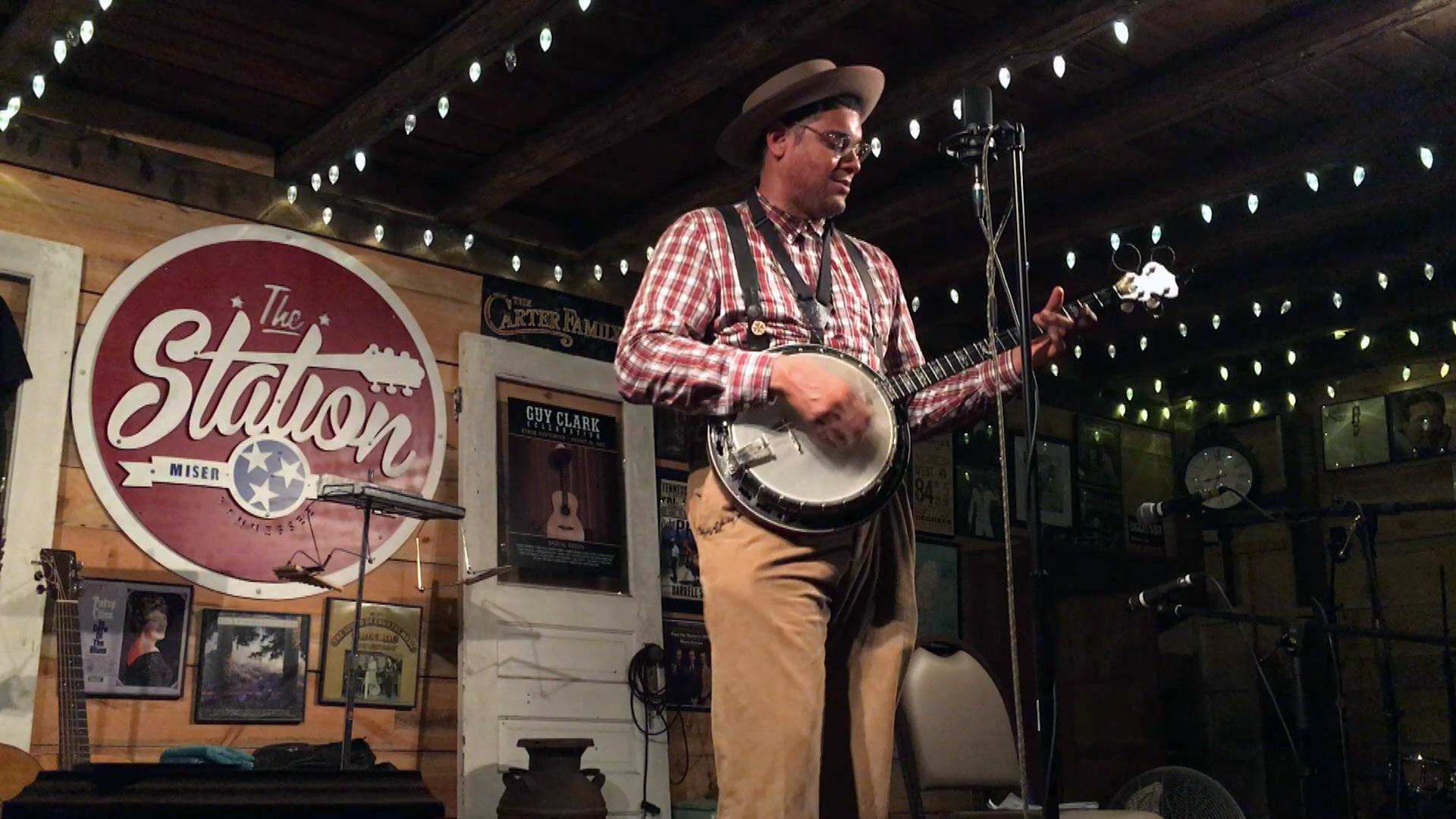 "My uncle played this kind of music. He talked about how everyone would get together in the back yard and the band would get up on a shed to play. That's kind of the same vibe we have going here. It's people who just love music and get together like a bunch of neighbors, even though they might be coming from all over the place to see the show," said Hubbard. "This place is just 20 minutes from all the city lights in Downtown Knoxville, but you come here and there's nothing but a great show in the middle of the country. Then when the show is done, you walk outside and see all the stars in the sky. It's just really cool."
While sometimes they sell actual tickets in advance of a show, The Station is about as far from a Ticketmaster experience as you can get. Most of the time, you email Billy Hubbard to reserve a seat. You park in the grass and arrive at the door where Sandy has a clipboard with the names of those who RSVPed. They have a large donation jar for the performers and ask people attending to contribute. The money all goes directly to the artists.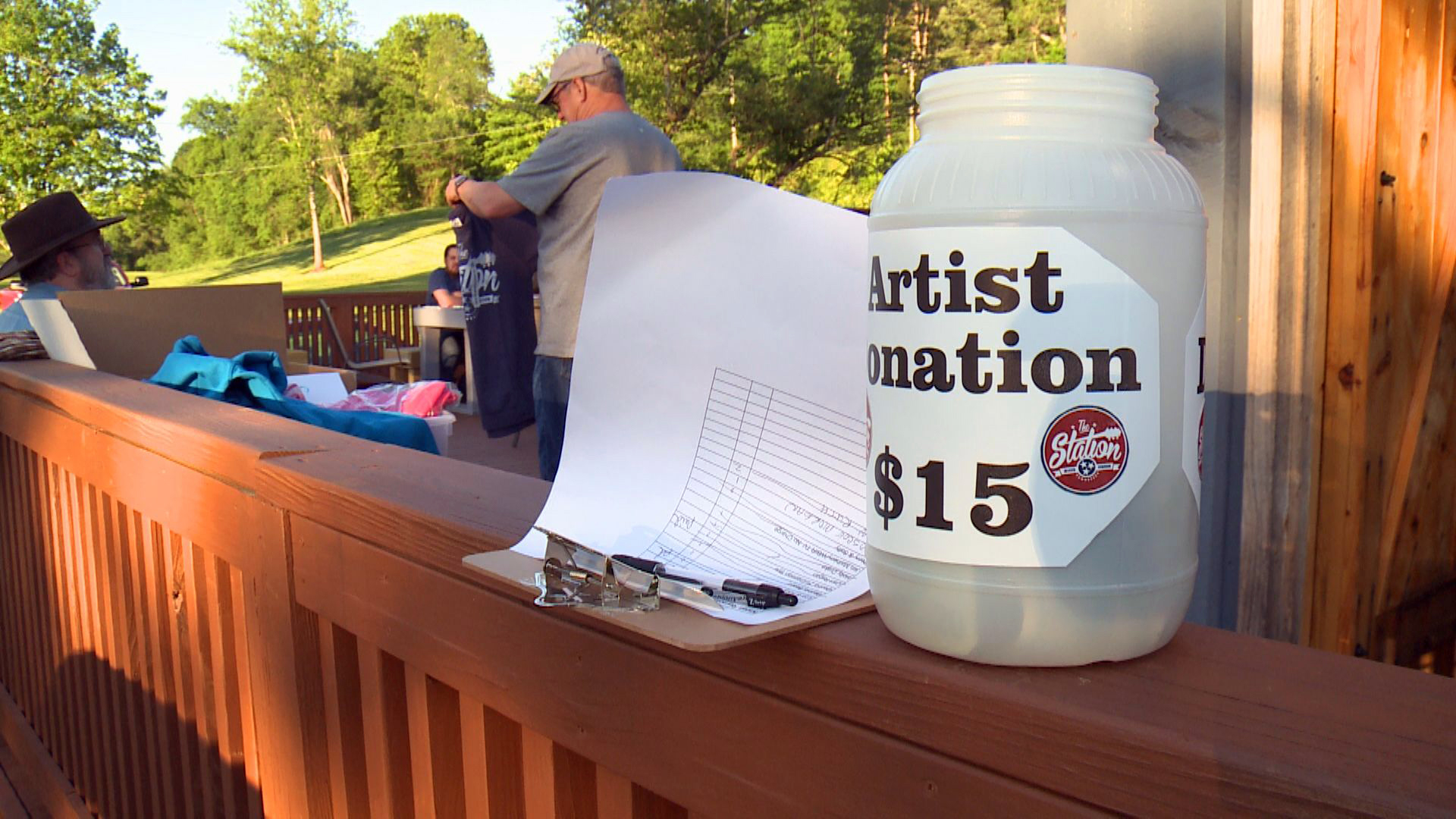 "Basically, you go up to the door and we'll have your name on the list. It's just like a restaurant. If you've reserved a seat, well we'll have you a spot," said Hubbard. "We do ask people to RSVP before coming. That way we know there will be enough seats. We don't put signs out in front of the place announcing there is a show tonight. We're not being snobs about it. We just want to make sure all the seats are there for people who want to come see the artist. They are the focus. It's not a place for friends to come talk while music plays in the background. It's almost like a listening room, but we're pretty laid back."
Reserving seats ahead of time also allows the local cooks to estimate how much food to prepare for what has become a traditional pre-show pig pickin' on the back deck. Side dishes of deviled eggs, beans, and other "fixins" line a folding table along with a large tray of freshly cooked barbecue.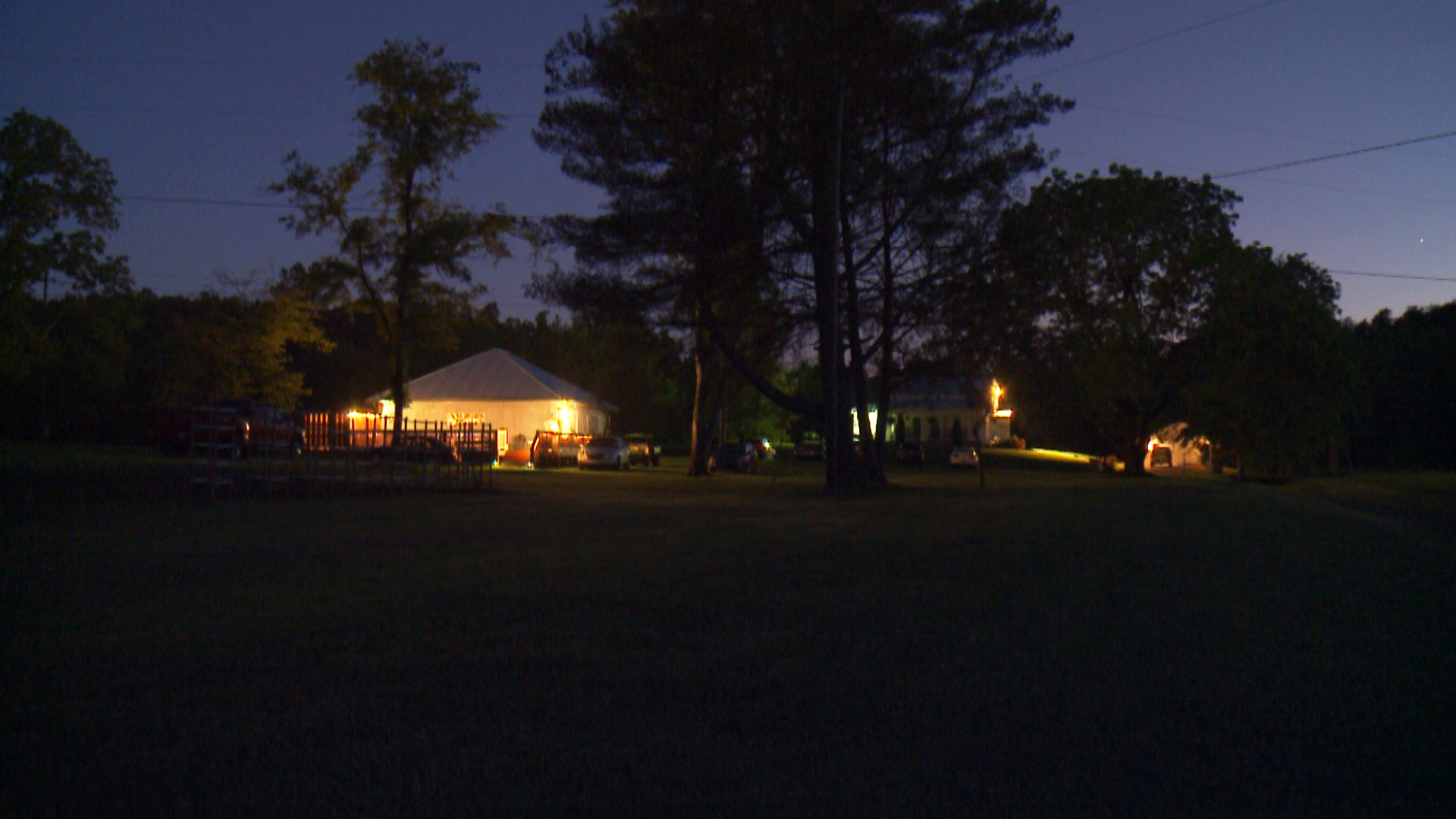 "We don't sell food. We don't sell drinks. But we have a friend who just really likes to cook for our shows, he does it for free, but we ask folks to pitch in so he doesn't go broke," said Hubbard.
Visitors can also bring coolers with their own beverages, but do not permit drunkenness or irresponsible drinking.
"This is not a bar or a honky tonk. That's the thing that makes The Station special," Hubbard said. "Some of these artists play a bar or restaurant with hundreds of people in it, but only one out of every 10 people is really listening to them. Here they have the whole crowd hanging on their every word, maybe even more people paying attention than if they played some really big venue. No matter what level you are, even if you're a Grammy-winner, you still want to connect with the audience. A singer-songwriter has a story to tell and they want people to pay attention. That's part of my job, to get the right artists and the right audience so everyone has a great time."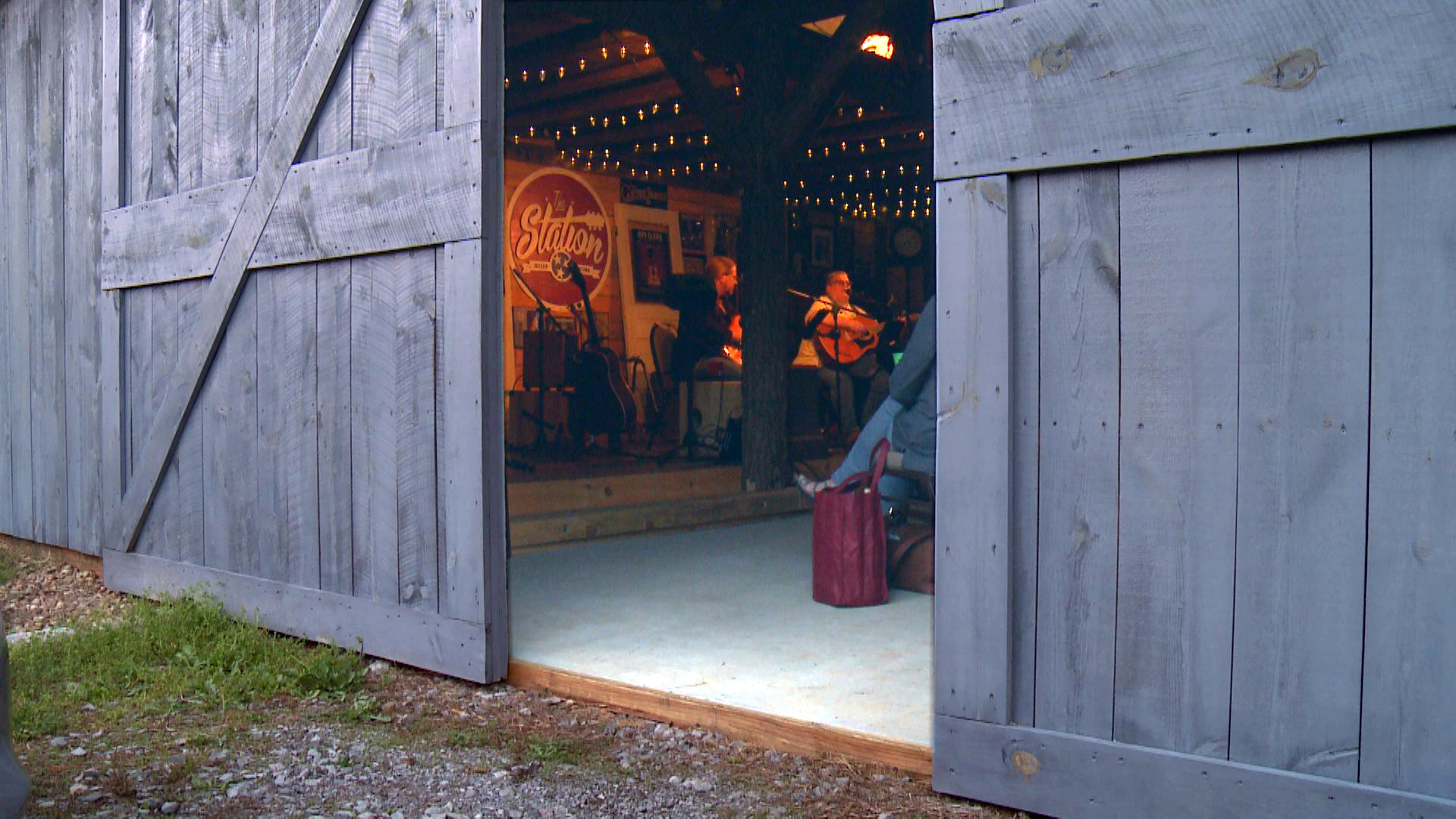 Many people who bring coolers often place them on the chairs set up inside The Station long before the show begins to claim their seat. There is no assigned seating.
"We don't really have V.I.P.s here, just whoever shows up first," laughed Hubbard.
For all the small-time charm., the quality crowds and the acoustics of The Station attract big-time talent. Hubbard talks about the audio quality of The Station as though there is some sort of mystical quality to the old wood envelopes the stage.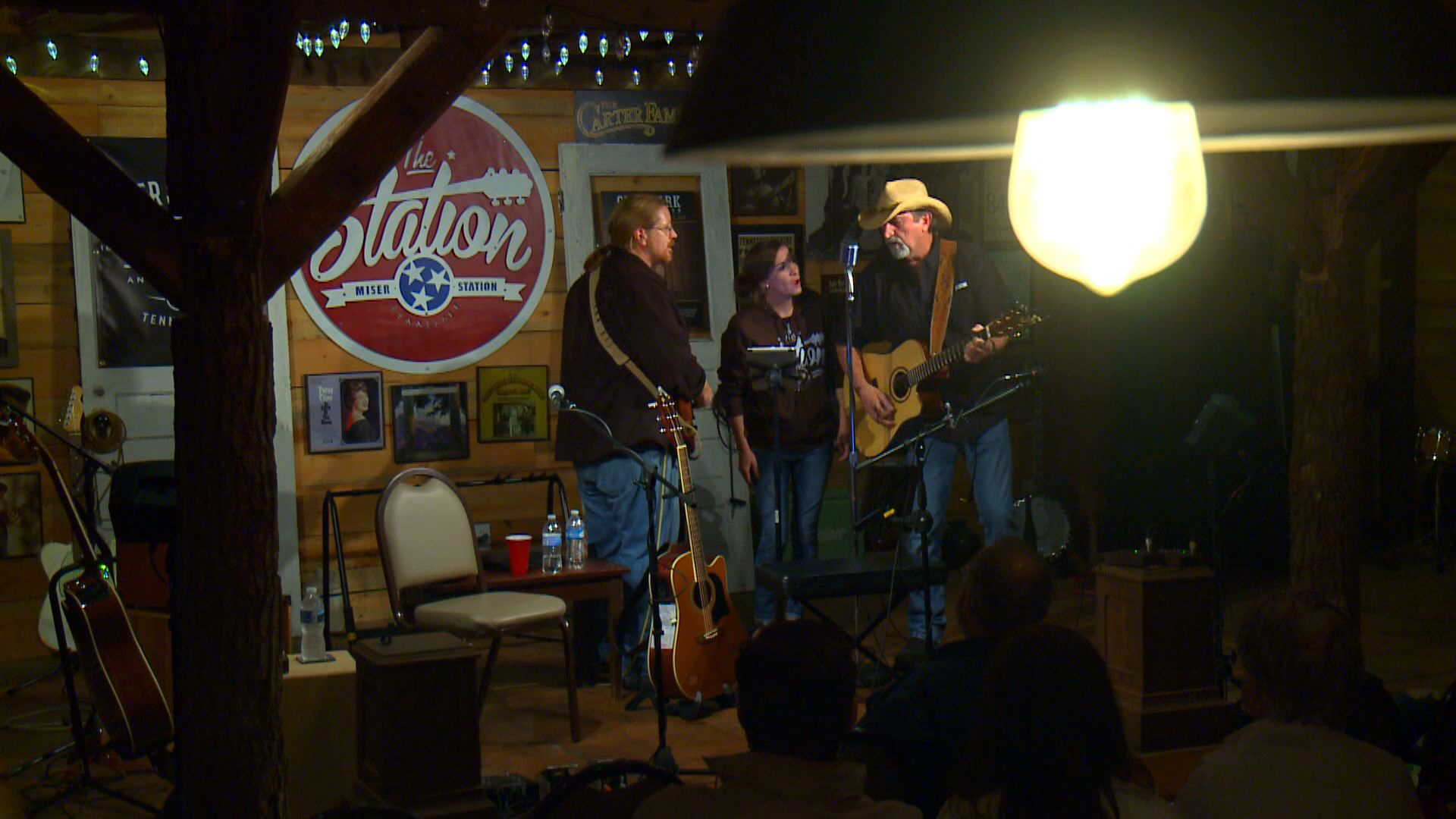 "I remember when we were building the stage and the loft area, I started playing and felt like I had climbed into the hole of a guitar. Then I had some really great artists who I really respect say the same thing, which made me feel better that I wasn't being biased. There's just something different here that really brings out the best in artists. We've had folks just keep playing an extra hour because they wanted to. There's just something about this place. We can't quite figure it out, but we love it. I'll come here by myself and play sometimes just because there's an energy here that helps me be creative," said Hubbard.
The throwback venue has provided a place for family members to come together, reinvent an old house, and provide a home for artists and fans of music.
"It's friends and family and making a lot of new friends through the music," said Johnston.