The Urban Wilderness is expanding, and city staff wants to know what additions you'd like to see in South Knoxville.
That area is booming with new business and exciting outdoor adventures, and the city wants to connect that life to the rest of Knoxville.
They plan to start by creating an official gateway to the Urban Wilderness at the dead end of James White Parkway.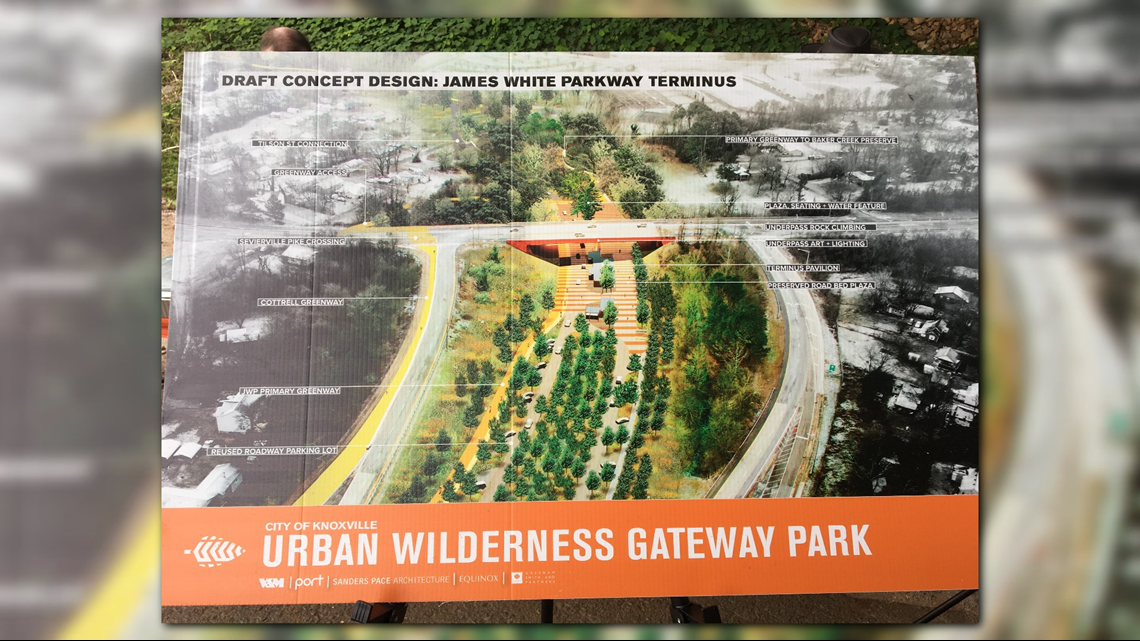 A $10 million budget is set for the project. It's part of the recently approved city of Knoxville budget for the upcoming fiscal year.
"There's about 20 acres here that we're kind of starting with the visioning process and it only gets bigger," said Rebekah Jane Montgomery, Urban Wilderness Coordinator.
The new gateway space is intended to tie together trails and Urban Wilderness locations in South Knoxville, like Ijams and Baker Creek Preserve.
"There will be trail connections, there will be restrooms, there will be picnic pavilions," said Montgomery. "We'll enhance the landscape that's already here."
People who frequent the trails in South Knoxville said a center like this will legitimize the existing trail system.
"We see a lot of people coming in from out of town to ride the trails, and this kind of gives them a jumping off point," said Brian Hann, president of the Souther Off-Road Bicycle Association. "A welcome center kind of feel instead of just little parking lots all around. It kind of really says hey here we are."
Planners are considering turning lanes of James White Parkway into a pedestrian and biking greenway.They're also looking at increasing signage and enhancing existing trails.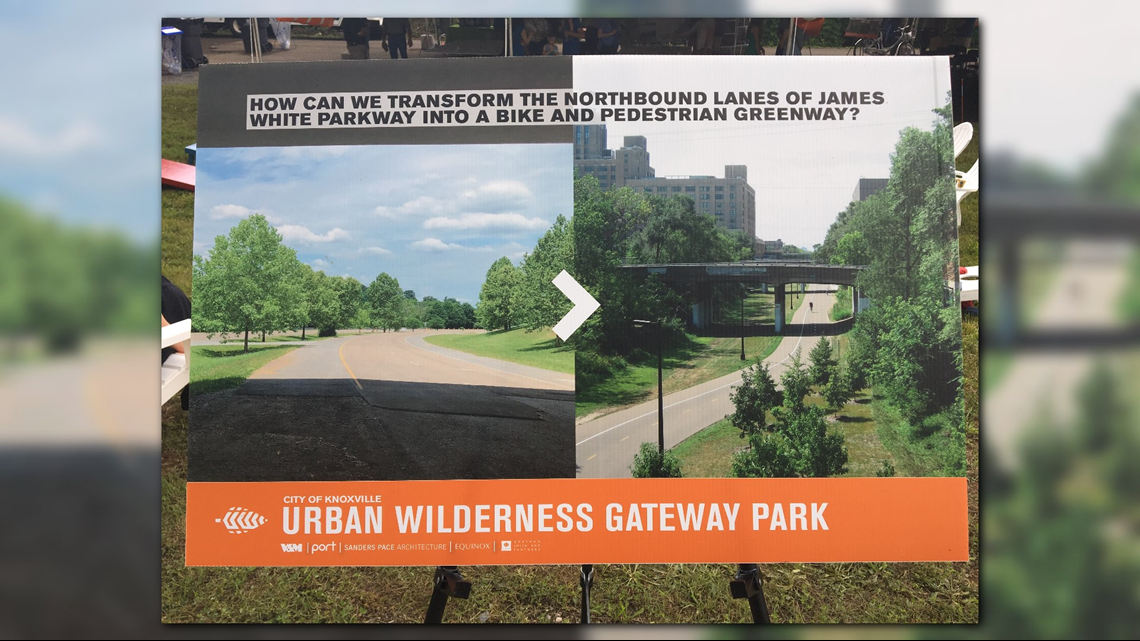 The gateway's completion is expected to finish up in 2020.
Public input is a necessary step to making the plan come to life, and ideas started pouring in Saturday.
"Everybody's gotta voice their input," said Hann. "It's your community, and this is a great opportunity for South Knoxville to chime in and say here's what we want here and it's probably something that the designers haven't thought of yet."
Knoxville's Parks and Recreation Department hosted an informational block party at the future gateway site Saturday afternoon. Hundreds of people visited to share their ideas for growth, from more bike trails to better parking.
No dates have been set yet, but there will be more input sessions this summer.
You can also take the online survey to share your ideas for the urban wilderness expansion.