LAGRANGE, Ga. — Troup County Sheriff James Woodruff says one of the department's K-9 officers, K-9 Biko, has passed away after a long battle with several medical illnesses.
K-9 Biko was a Dutch Shepherd trained in narcotics detection, apprehension and tracking.
His handler, Lt. Nathan Taylor obtained Biko when he was about 2 years old in January 2010 and entered service after the pair completed a 13-week handler course.
Biko was responsible for the apprehension of numerous suspects, recovery of lost and missing persons and the seizure of millions of dollars in illegal narcotics and drug proceeds.
Toward the end of his long law enforcement career, Biko began to suffer from a number of medical issues.
Troup County Sheriff's K9 Biko dies after battle with illnesses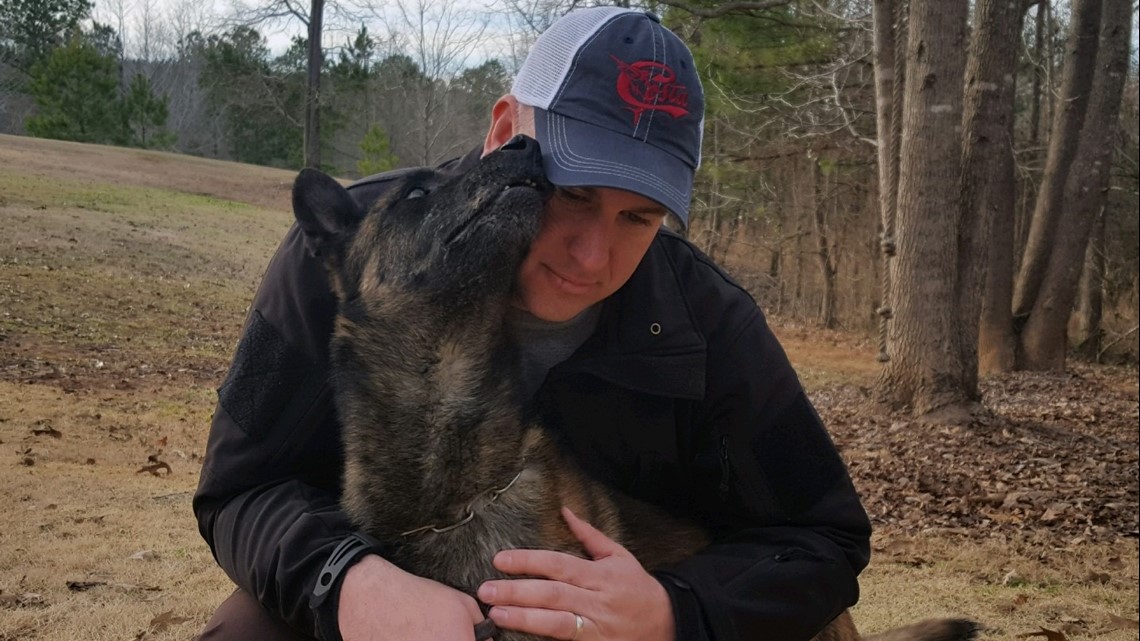 As a result, the tough decision was made to retire Biko from active service on January 18. This past Friday, February 8, Biko passed away at the home of Lt. Taylor due to his medical conditions.
"We are certainly grateful for the over 18 years of service Biko gave to the Troup County Sheriff's Office assisting in the fight against illegal drugs and the recovery of lost and missing persons, he will be missed by all," said Sheriff Woodruff.
MORE |
K9 shot in face released from hospital
DeKalb K9 shot in face to receive award for bravery
Watch: K9 shot in face says goodbye at fallen officer's funeral
►LOVE PETS? Like K9Kait's page for more pet stories