KNOXVILLE, Tenn. — Zoo Knoxville's newest African lion made his official public debut Wednesday morning.
Upepo the lion has at the zoo for since mid-July but had to be in quarantine for 30 days before they could move him to the Valley of the Kings habitat. He's been hanging out behind the scenes for about a week there, and was invited to meet his public for the first time on Wednesday.
He was a little reluctant to come out at first. Keepers said Upepo is feisty but a little timid, and it sometimes takes him a bit to become comfortable with a new situation.
It took a few hours, but he finally started exploring the large outdoor area, to the delight of zoo visitors.
Upepo is big and handsome, and will soon have a mate.
Zookeepers said they are expecting a female lion to join Upepo in the near future on a breeding recommendation, though the details haven't been worked out. That could mean lion cubs are in the zoo's future!
Upepo, African lion at Zoo Knoxville, surveys his new kingdom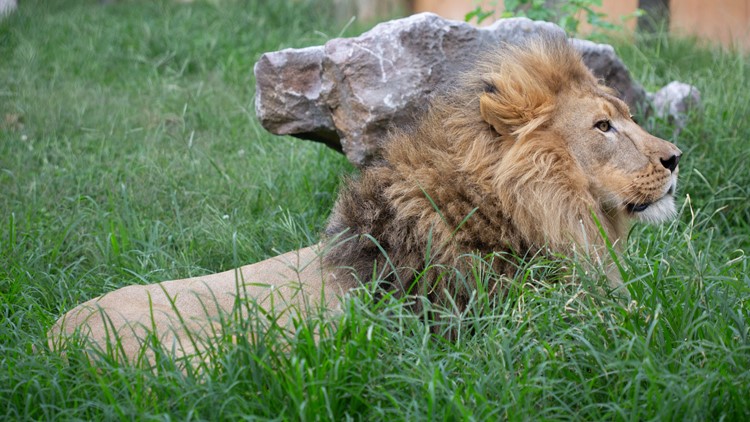 Knoxville Opera performers Aubrey and Wayd Odle helped welcome Upepo by performing popular animal-themed songs from classic movies, including, appropriately, the Lion King.
Upepo, whose name means "wind" in Swahili, is a 5-year-old 400-pound lion who traveled to Knoxville in July from Wildlife Safari Park in Winston, Oregon.