A new generation of Dunkin' Donuts will be coming to Knoxville.
The company said it will open a new store named "Dunkin" on May 18 at 8 a.m.
A Dunkin' spokesperson confirmed to 10News that former Vol and current Pittsburg Steelers QB Josh Dobbs will be attending the grand opening on Friday. Dobb's flight was delayed on account of weather, so the spokesperson said Dobbs would likely arrive at noon Friday.
The store, located at 4466 Western Avenue, will feature a modern design and new features including the first drive-thru exclusively for mobile ordering.
"Really excited to bring the store of the future for Dunkin' Donuts to Knoxville, it's got a lot of new technology and new features such as our cold tap system for cold drinks and a by pass lane where on-the-go orders can bypass the drive thru and go straight to the window to pick up," said Dave Baumgartner with The Bluemont Group.
Bluemont Group is currently the Dunkin' Donuts franchise holder for the area extending from Knoxville to Cookeville, Murfreesboro, Chattanooga, and north and western Georgia.
The new building is also considered a DD Green store so it uses 25 percent less energy.
Dunkin' Donuts said this will be the first store of its kind in the southeast.
Next generation Dunkin' Donuts to open on Western Ave in May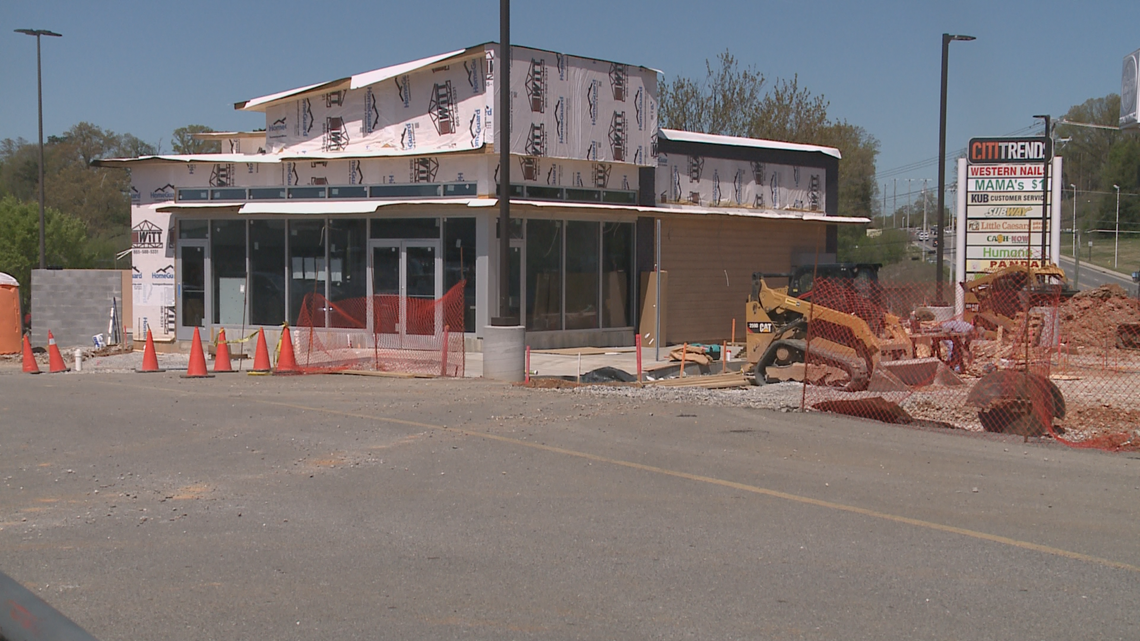 Former Vol and current Pittsburg Steelers QB Josh Dobbs tweeted Thursday that his camp sponsor, Dunkin' Tennessee, will give away free coffee for a year to the first five people in line at the Next Generation store opening. He also said the next 33 people in line will get a $100 gift card and prize pack.