It's been 20 years since David Leaverton wore the orange and white uniform as punter on Tennessee's 1998 National Championship football team.
A lot has changed since then. He and his wife, Erin, quit their jobs, sold their Texas home and are traveling the country with three young children. It's a yearlong road trip to all 50 states.
And, it's more than just family bonding!
For most, life on the road is unthinkable.
"I'd never been in an RV before," said Erin Leaverton. "It's a crazy idea."
"Living in 420 square feet with five people and one bathroom, it's cramped," her husband, David Leaverton added.
Especially with three little ones in tow: Grace, 7, Mary Katherine, 5, and William, 3.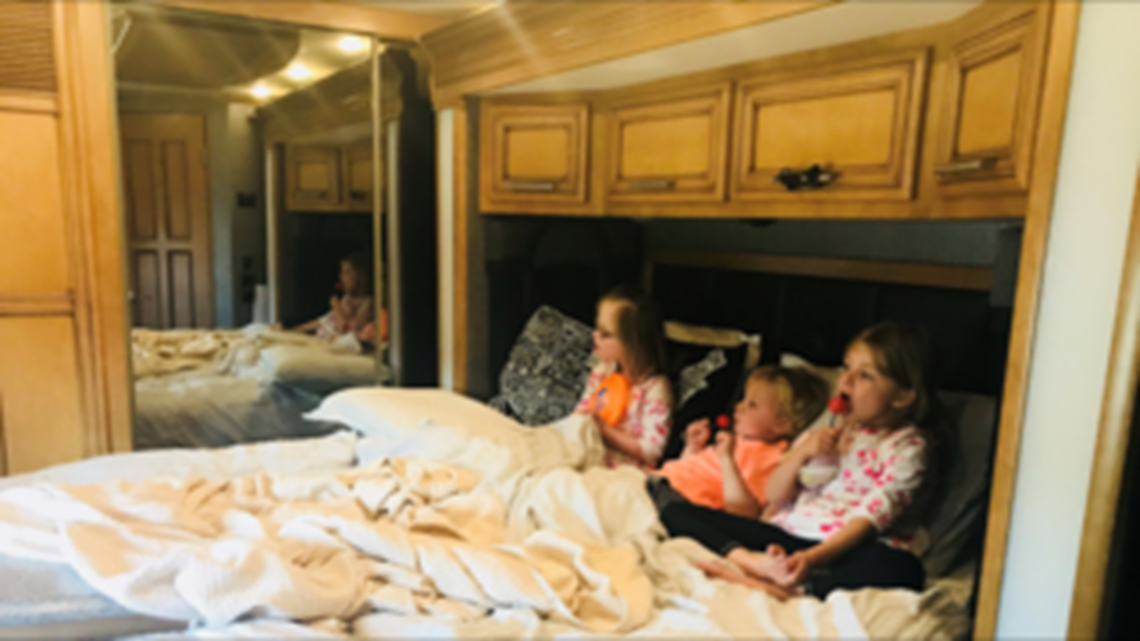 "We both had great jobs. Our kids were in great schools. We had community, and we were happy," Erin said.
But the country's negative, political divide was chipping away their spirit.
"We are so disconnected today despite all of our devices and social media," said David. "And, disconnected from people who are not like us."
"I remember just feeling this angst especially in Dave like somethings gotta give," Erin added.
David spent 12 years in politics and left a couple of years ago disheartened.
"It just changed my perspective on our political system. Often times, it's not working for the good of the country, it's working for the good of the party," David explained.
A crazy idea
Early one morning, Erin woke up with this idea, "What if we sell our house, quit our jobs, bought an RV and traveled the country?"
"And, I'm like you've gone crazy," David admitted.
It took him a couple of months to warm up to the idea and their parents even longer.
"What are you doing to my grandkids," Erin said.
But, at the beginning of the year, they pulled out of the driveway for good.
"The first night I was lying there thinking gosh, what have we done? This was a horrible mistake," Erin admitted.
After about a month, they settled in and, haven't looked back.
"We had to give up 90% of our material possessions to do this and I don't miss them," said David. "Our backyard has been transformed in size and that experience has been just amazing!"
"There is not a house, a job or any physical, material possession that outweighs what I'm getting right now," added Erin. "I want to have tattooed on my forehead "You don't know what you don't know.'"
Which is the why behind the journey. It's a mission they call "Undivided Nation."
Undivided Nation: A 50 state road trip
At every stop, in every state, they intentionally share a meal with someone who doesn't look or think like they do.
"Every meeting we've had with someone different from us has given us a completely different perspective on life," David said.
Its serious conversations from immigration to racial divides.
"The goal is to see walls of division begin to crumble," Erin said.
And, they're working to capture it in a documentary.
"I think it could be a really powerful way to begin conversations of unity."
Life on the road
But, life on the road, has plenty of bumps.
"The idea of living on the road sounds romantic, but when you're out there emptying out your black water tank, it gets real," David laughed. "Plus, you're never more than 8 steps away from one of your children."
And, it's paved with challenges like being too close to a power line.
"Yeah, he put my life at risk," said Erin. "I said a little prayer and grabbed that squeegee. The things that we do are just crazy."
"It's stretched us and pushed us in a way that we haven't had to in our marriage, but it's also strengthened it," David said.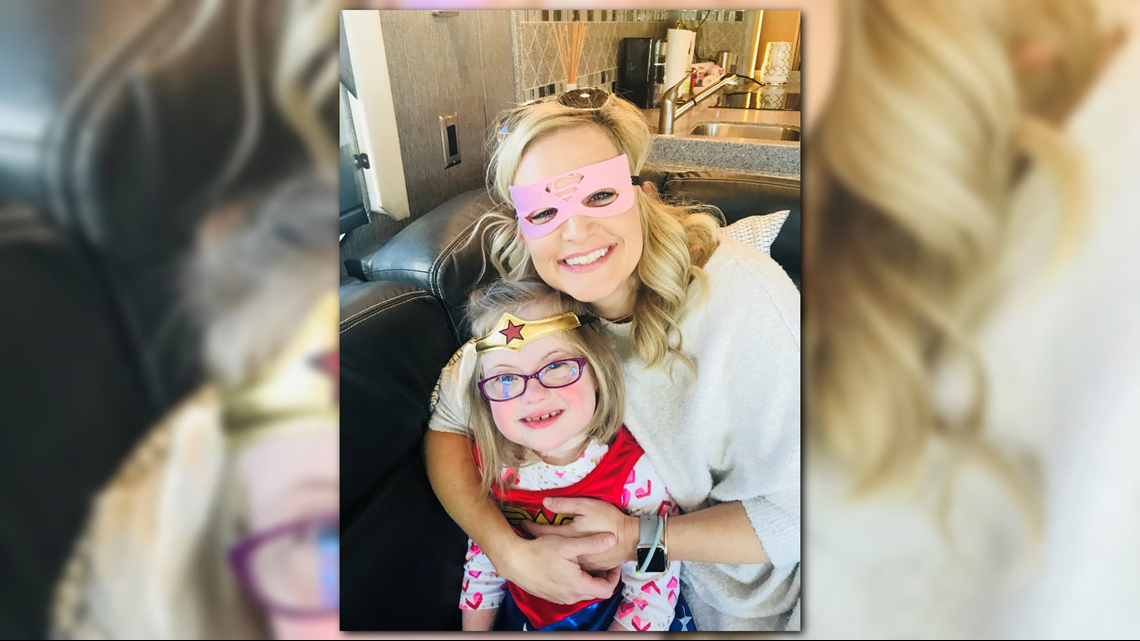 And, even though they're passionate, this road trip is temporary.
"How about living the rest of your life on an RV? Beth asked.
"No," David responded immediately.
"I think after this trip, I'm going to take a vacation by myself with nobody and just stare at a wall," Erin added.
Funding a documentary: It's high stakes
The Leavertons are in the middle of a Kickstarter campaign to fund the Undivided Nation documentary. And, it's high stakes.
"It's make it or break it. It's $180,000 in 30 days. If we make our goal, then we make the film. If we don't, we send all the money back," Erin explained.
There are 8 days left in the Kickstarter campaign.