Nashville — Blake Shelton's Ole Red restaurant opened in Nashville Thursday, with a location in Gatlnburg on the horizon next year.
The Blake Shelton-themed club, owned by Ryman Hospitality Properties, had its soft opening recently with a grand opening planned for the week of CMA Fest.
Everything about Ole Red, the 5-story white brick building at the northwest corner of Broadway and 3rd Avenue, is enormous.
The main room on the first floor is wide open and spacious. The gargantuan stage, backed by a movie theater sized video screen, features a state-of-the-art sound and light system.
There are posh lounge corners that seem designed for bachelorette parties to snap Instagram photos. The wrap-around balcony overlooking the stage, and the rooftop seating are both among the largest in Nashville's honky tonk district.
All told, Ole Red is 26,000 square feet and includes a handsome event space capable of hosting weddings or corporate events. The mezzanine alone is 2,500 square feet.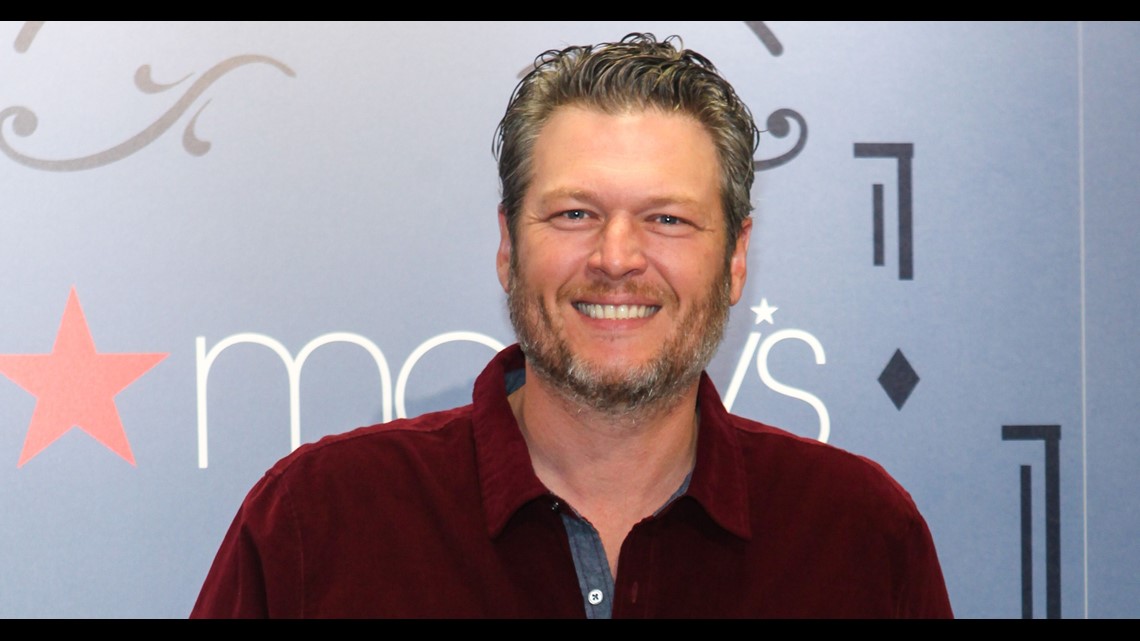 A red John Deere tractor hangs upside down over the stage, while murals and other installations by local artists adorn the walls. The bathrooms are neatly designed and would fit in perfectly inside one of Nashville's fine dining restaurants.
And the food service is not of the obligatory throw-away variety, since the kitchen will be run by Garrett Pittler, a James Beard Award nominee who has cut his teeth at the Omni Hotel, Loews Vanderbilt and City Winery.
"What we're trying to do is offer something new for visitors," said Ryman Hospitality Chairman and CEO Colin Reed. "You've got a new kind of tourist coming here — people from places like Great Britain and all over the world. And they're not coming for a night or two, they're coming for five, six, seven nights and they're looking to spend some money."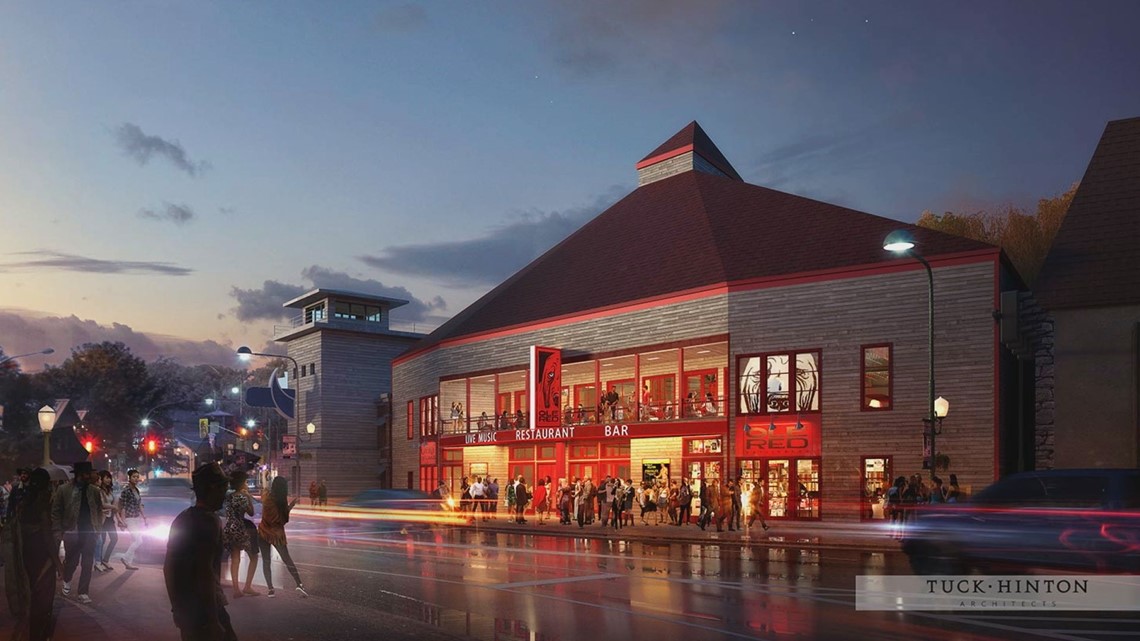 Shelton has transcended country music since becoming a judge on the popular singing competition "The Voice." Reed said Shelton has been intimately involved in the concept throughout the design process.
"Lower Broadway is the centerpiece of Nashville," Shelton said in a written statement to The Tennessean. "There's so much great music and fun going on down there all the time and it's exciting to now be a part of it – it's a dream come true."
The company isn't offering any details, but Reed has made clear Shelton plans on performing at the club and bringing along his fellow artists, including "Voice" contestants.
Shelton has already played three times at the Ole Red location in his hometown of Tishomingo, Oklahoma.
"It's too soon to say any details, but you can rest assured this isn't going to be something where he shows up at the grand opening and that's it," Reed said. "Ole Red reflects who Blake is, both his Oklahoma roots and his immense status as a worldwide entertainer."
The Ole Red in Gatlinburg, announced by Shelton in March, will be located at 511 Parkway, near the new Margaritaville Resort, and the goal is to open the restaurant in February or March of 2019. The $9 million, multi-level 16,000-square-foot entertainment venue will feature a two-story bar and restaurant, retail area, performance space, dance floor and exterior terrace.
Gatlinburg city officials say the Environmental Design Review Board had approved the aesthetics of the plans for the building, which clears the developers to apply for a building permit. Work has not started on the building.
Ole Red continues the trend of country music bros opening honky tonks, as he joins Alan Jackson, Dierks Bentley, Florida Georgia Line and John Rich with venues.