Knoxville — Time for a "pupdate" from Zoo Knoxville!
The eight critically endangered red wolf pups just turned a month old and doing great! The five little boys and three little girls are starting to move around their den, and are expected to start exploring outdoors next week.
Look for their public debut very soon!
Original story: May 18, 2018
Eight adorable new red wolf puppies are the newest (and cutest?) residents of Zoo Knoxville.
The zoo announced the birth of the critically endangered pups on Friday. Mom Leah and father T.O. are first time parents to the little guys, five males and three females, that were born on May 10.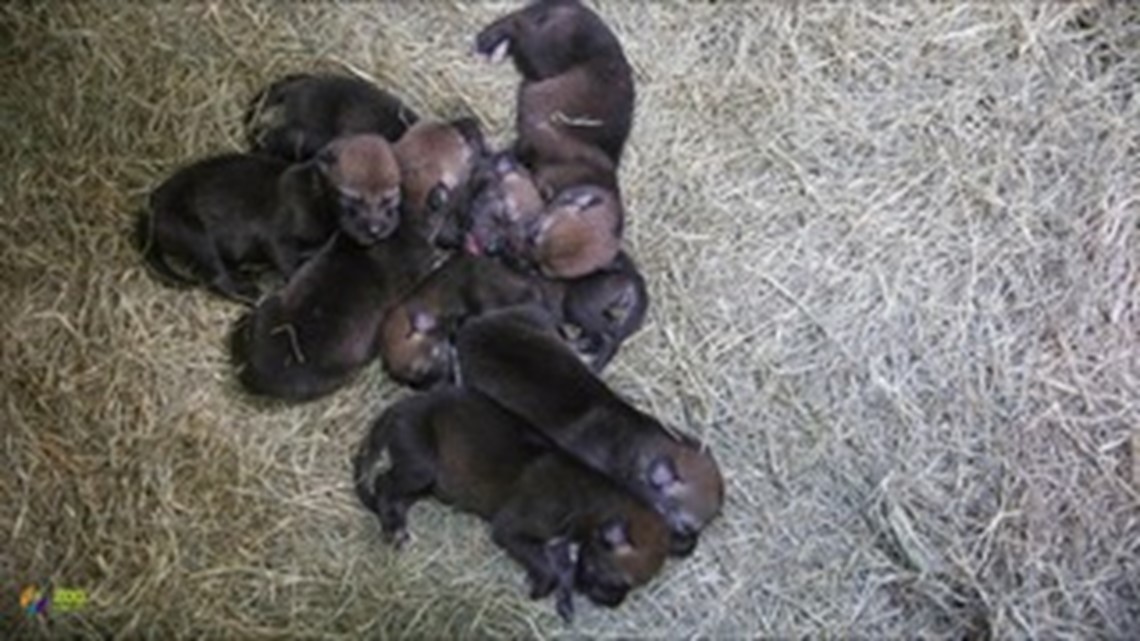 Zoo staffers are watching the pups closely, and they are steadily gaining weight and appear to be healthy and thriving. The little guys will stay in their den for the first three to four weeks before venturing out to explore their habitat.
Red wolves are one of the most endangered animals in the world, according to the zoo. They used to be found all over the southeast, but were nearly wiped out in the 1960's by habitat loss and hunting. In the 1970s, the few remaining wolves were brought into a captive breeding program to save the species from extinction. The goal of that program was to release the wolves back into the wild, and the captive population has grown to about 230. Zoo Knoxville is one of 43 breeding facilities in the U.S. The first red wolf pup was born there in 2016. He was later named Waya after a public vote.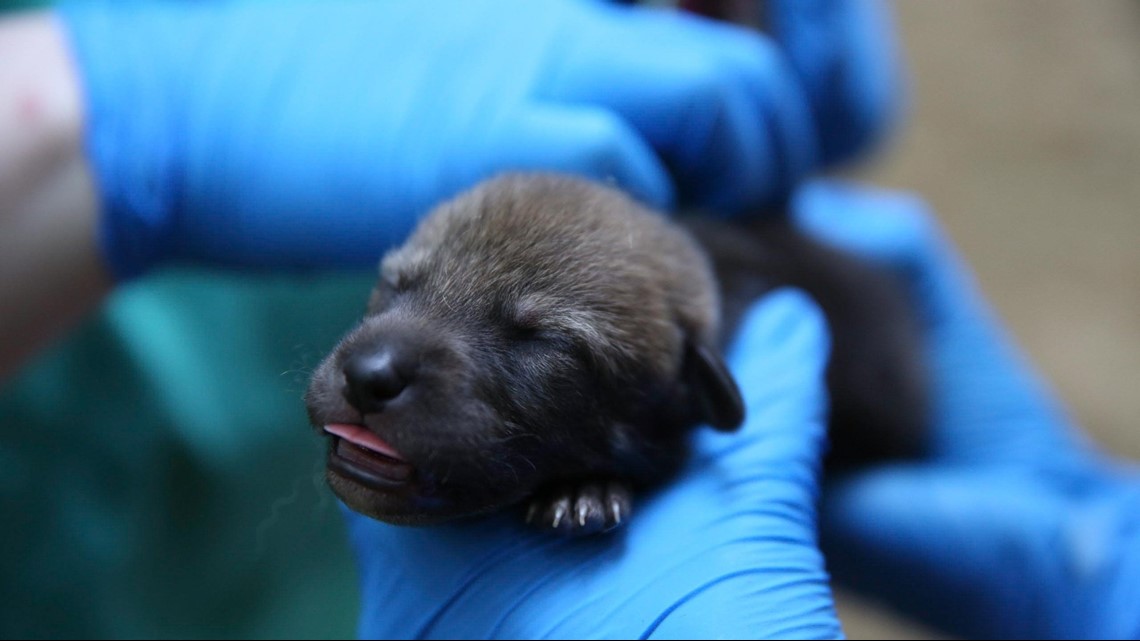 Currently, the only wild population of red wolves is in northeastern North Carolina., where the population is estimated to be about 30.
This is a look at all the breeding facilities across the U.S. that are helping the red wolf population recover.