James Cox, the zoo's founder, says clean-up is almost complete, and they plan to reopen on December 30. They plan to hold a memorial service and dove release at noon that day to remember the animals they lost.
The surviving animals are currently housed in a donated tent.
Cox says they are all still devastated by what they lost, but they have been overwhelmed by the offers of support.
"I always knew people loved the animals and the Little Ponderosa, little did I know how much," he said.
The community has rallied around the little zoo, donating money and supplies. They've also received offers of support from all over the country.
They are hoping to raise $200 thousand dollars to help rebuild. You can donate here.
If you'd like to help the zoo before Christmas, it's as easy as ordering pizza!
Right now, Papa John's Pizza is holding a promotion in Knoxville, Oak Ridge, Clinton, Kingston and Maryville to raise money for the zoo.
Papa John's is donating 50 percent of the cost of all online orders in the above cities if customers use the promo code PONDEROSA from Dec. 18 to 25.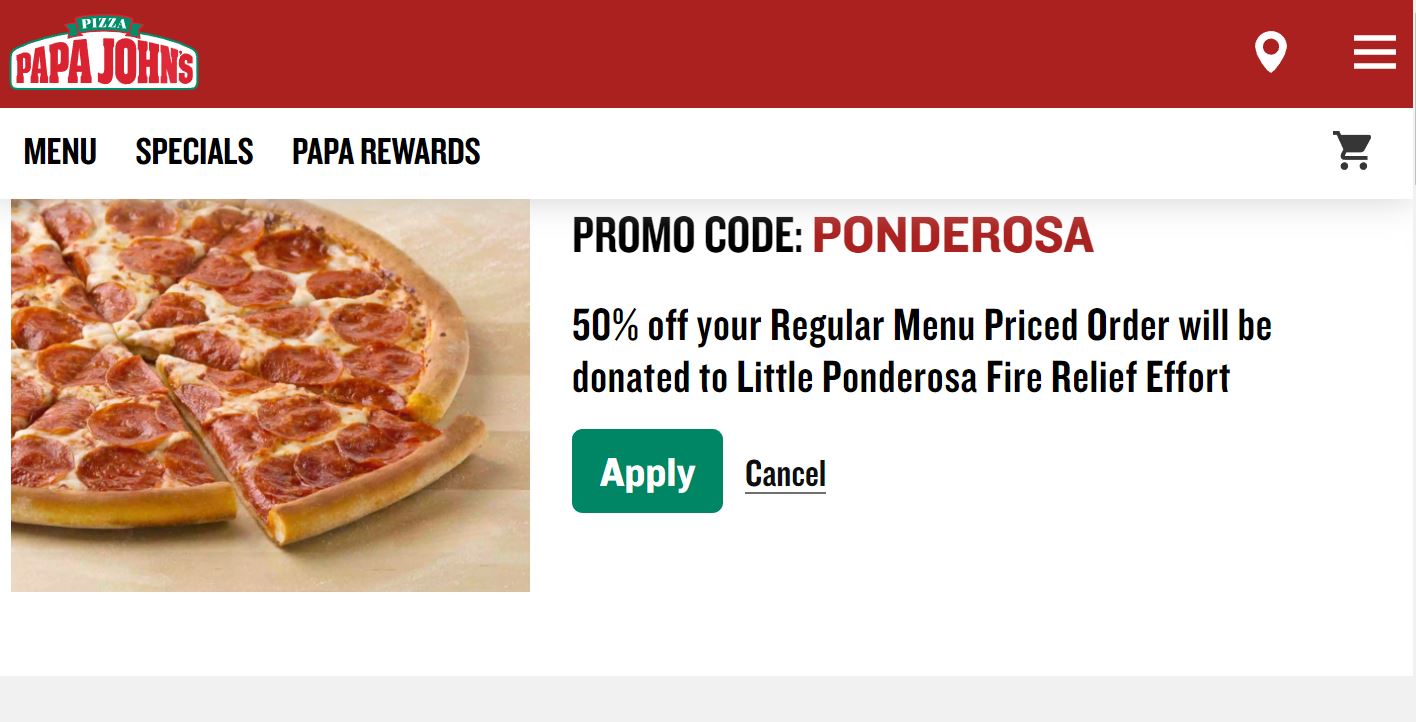 Longhorn Steakhouse on 11644 Parkside Drive in Knoxville will also be hosting a Pancake Breakfast fundraiser for the zoo on Saturday, Dec. 30 from 8 to 10 a.m. Tickets are available at the Hardin Valley Animal Hospital and Admiral Veterinary Hospital in Knoxville, and The Houndry in Oak Ridge. All proceeds go to help the zoo.
Little Ponderosa is still asking for donations to help with necessities as temps continue growing more frigid. The zoo's website has more information on how to donate, and what is needed.
Officials say they are also looking for someone to help design a new barn at the Little Ponderosa.
A bluegrass festival fundraiser event will also be held January 20 at 7 p.m. to benefit the Little Ponderosa Zoo. Admission will be free and will be hosted at 205 Main Street in Clinton.
Hundreds of people and organizations have stepped forward to help the zoo in any way following the fire. Anderson County Schools, students and staff recently donated a combined $10,000 to help toward the recovery.