The name of the festival gives a nod to the early days of WDVX, when Tony Lawson and audio engineer Don Burggraf started the 200-watt listener-supported station in a small camper trailer.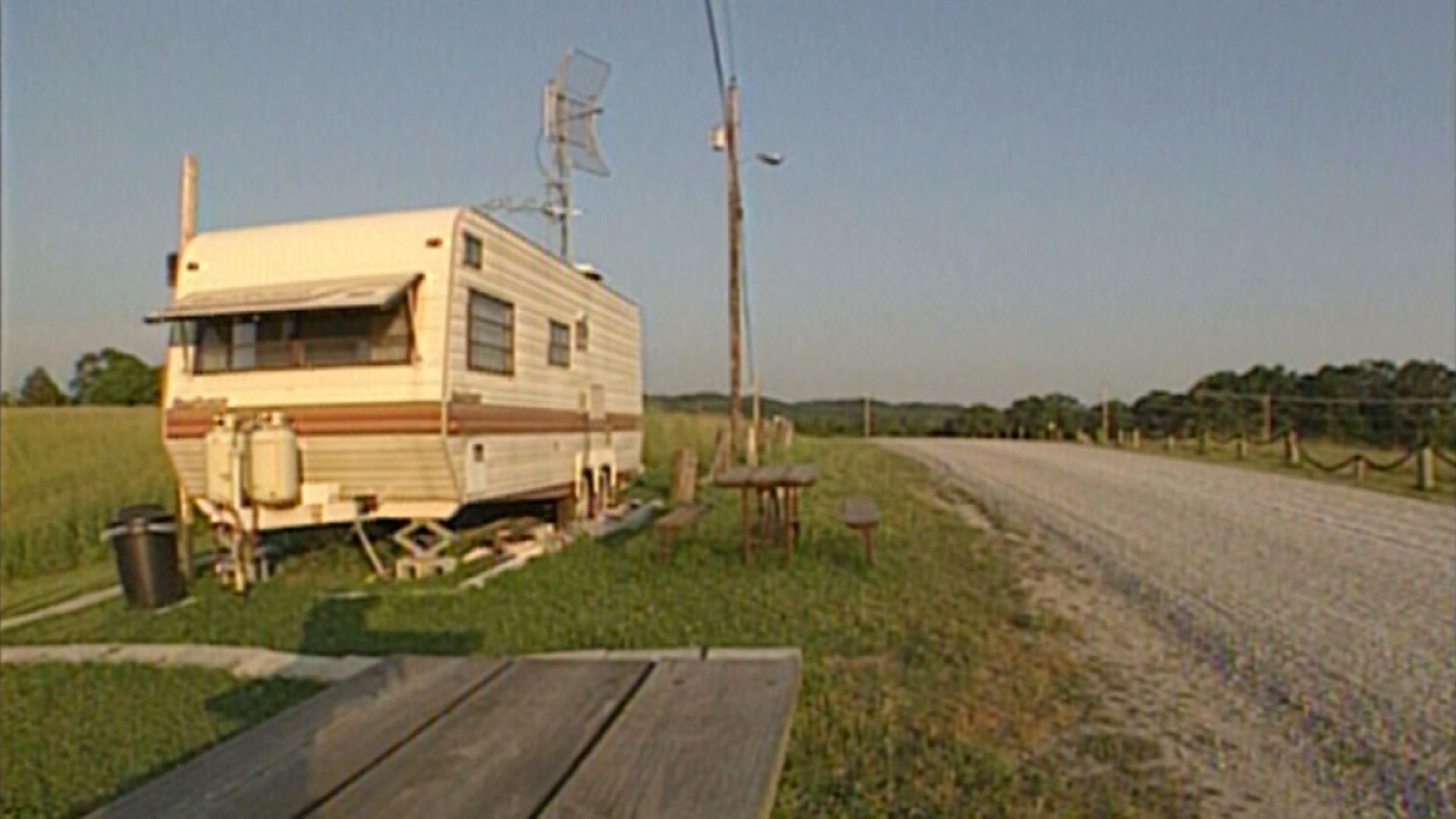 "I got the idea for the camper from when Don and I worked in commercial radio. There was a radio station that moved locations and Don built a temporary studio in train caboose. I called him up and told him I wanted to put a station in a camper and he said, 'Are you crazy?' No, because I reminded him of the caboose and said we could do it again," said Lawson.
The tiny camper parked at Fox Inn Campground near the Norris exit on I-75 delivered maximum punch with a strategically-placed transmitter.
"We are at an incredible tower site. It has to be one of the most well-placed tower sites in the Eastern United States. It's on the top of a mountain about 3,700 feet high and comes out right over the Tennessee valley," said Lawson. "It allowed us to be a station of the region and serve East Tennessee."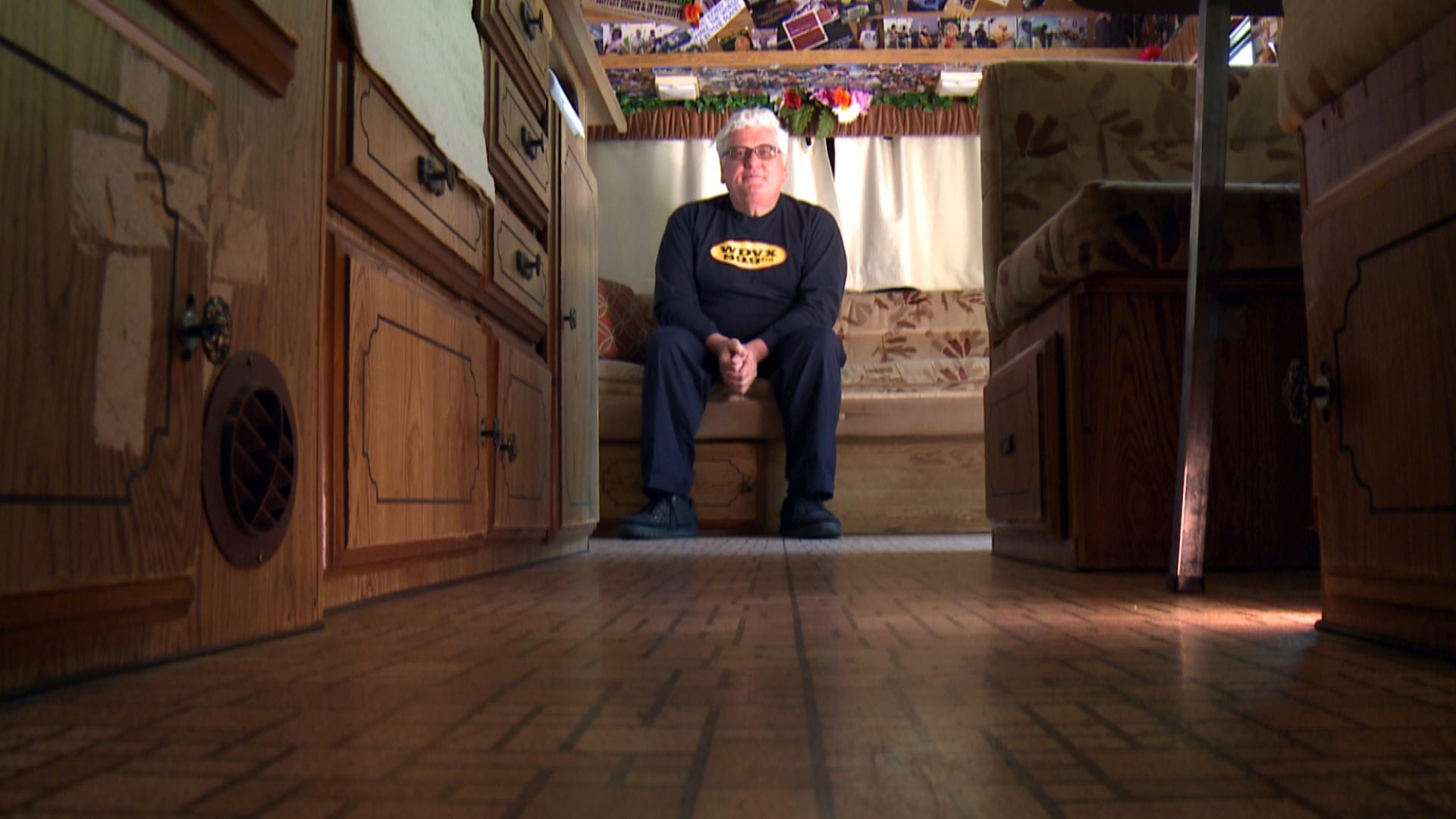 Lawson and the crew of volunteer disc jockeys may have been in tight quarters, but they always had a big vision.
"Well, in the camper you have three studios," joked Lawson as he pointed to a space around 14 feet wide. "Way down the hall in Studio C, this is where many artists played live music. Studio B is this table where we had two microphones. Studio A is just next to it and that's where we had our main microphone and our broadcast board."
WDVX stayed in the camper for five years before moving to its current location in the Knoxville Visitor's Center. Now the camper is used for live events and festivals, such as Camperfest.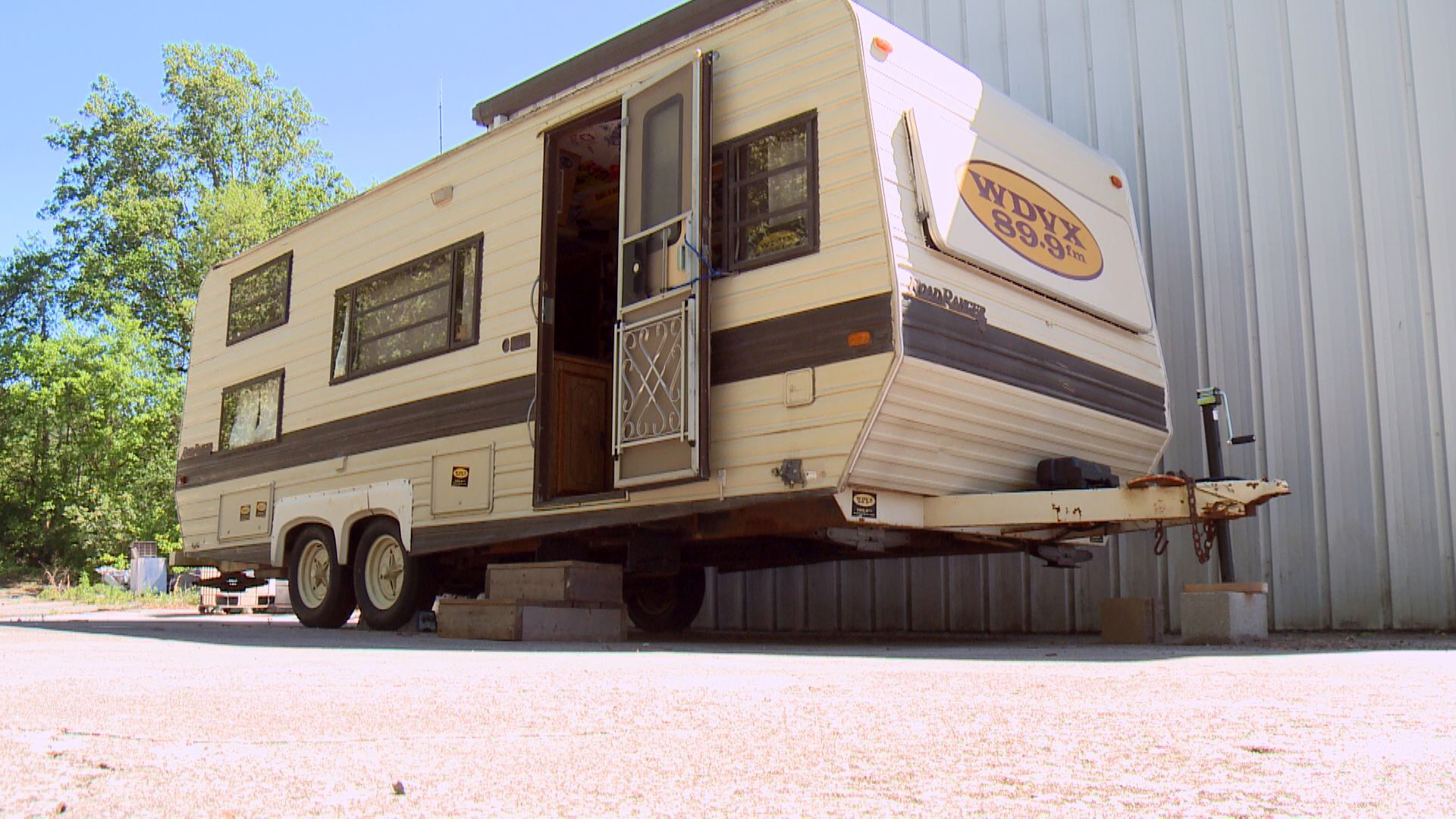 "These things [campers] are not built for everyday use for five years at a time. We started getting a little worried about the floor. Especially with all the bluegrass musicians [stomping]," laughed Lawson. "We also did not have indoor plumbing. This is also somewhere I did not want to be during a thunderstorm. In a metal camper in the middle of a field with an antenna, I would put the CD player on random and get out of here. There were others who braved it and didn't mind the risk of dancing with lightning, but not me."
"After a while we started calling it the 'cramper.' It got a little cramped after a while," said Alex Leach, long-time host of the WDVX Bluegrass Special.
Leach is not just a DJ for WDVX. Leach and the station are childhood friends who grew up together during the last two decades.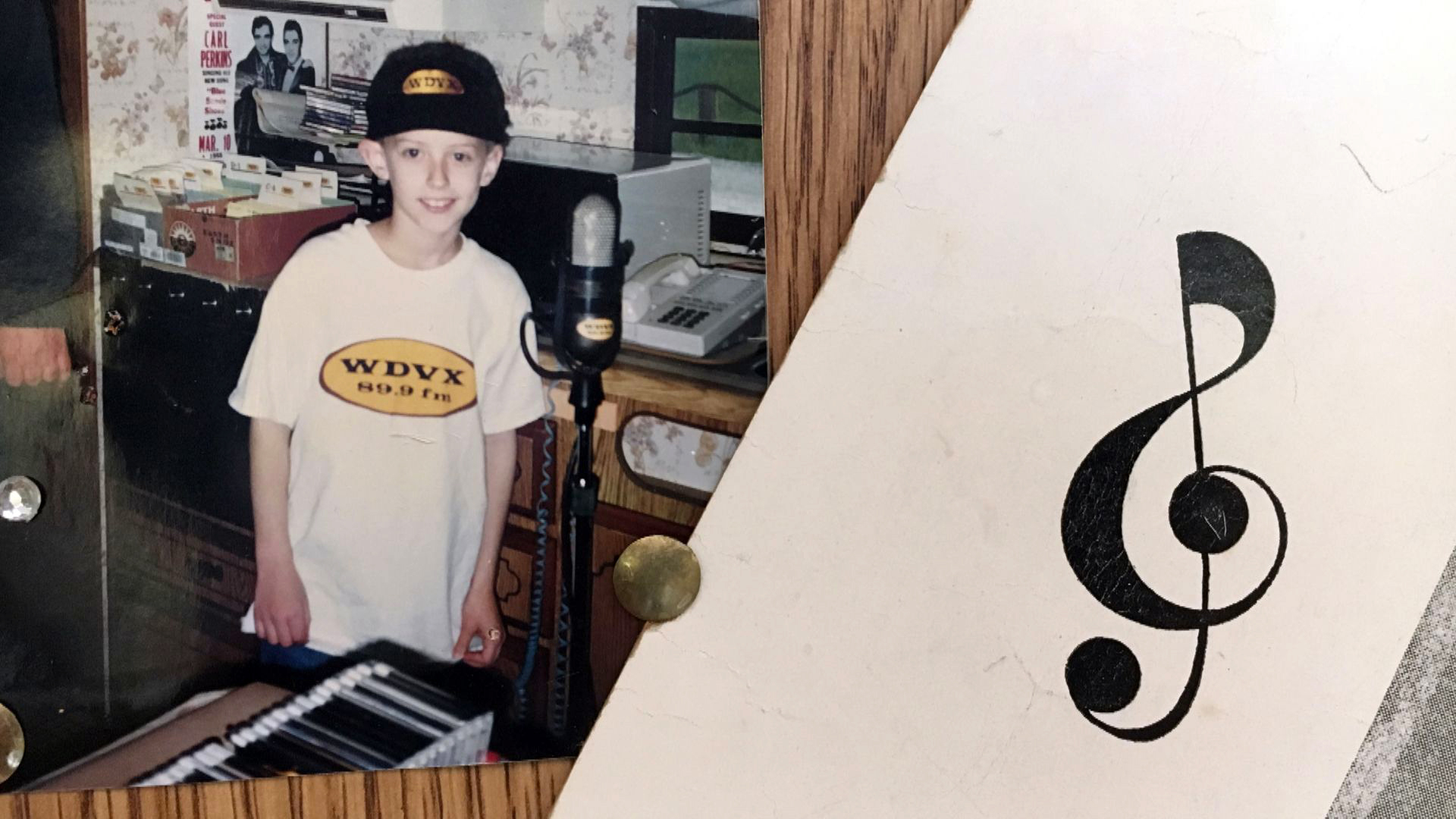 "My paps, he used to bring me to the station when I was a kid. We went and visited Tony at the camper and one day he let me be a guest DJ one afternoon when I was nine years old. It was really great for him to have enough faith in a little kid to let him get on the radio and talk and play music. It went from that to him letting me host the Bluegrass Special every week on WDVX as a little kid," said Leach.
Leach is now a 28-year-old who not only plays bluegrass music on the radio; he makes music as an accomplished banjo player who performs with the Clinch Mountain Boys.
"Alex stared with us when he was nine and now he's an incredible musician playing banjo. It's really fitting because this station has always been about live music. Look at the music scene in Knoxville and I'd like to think the station helped play a part in that," said Lawson.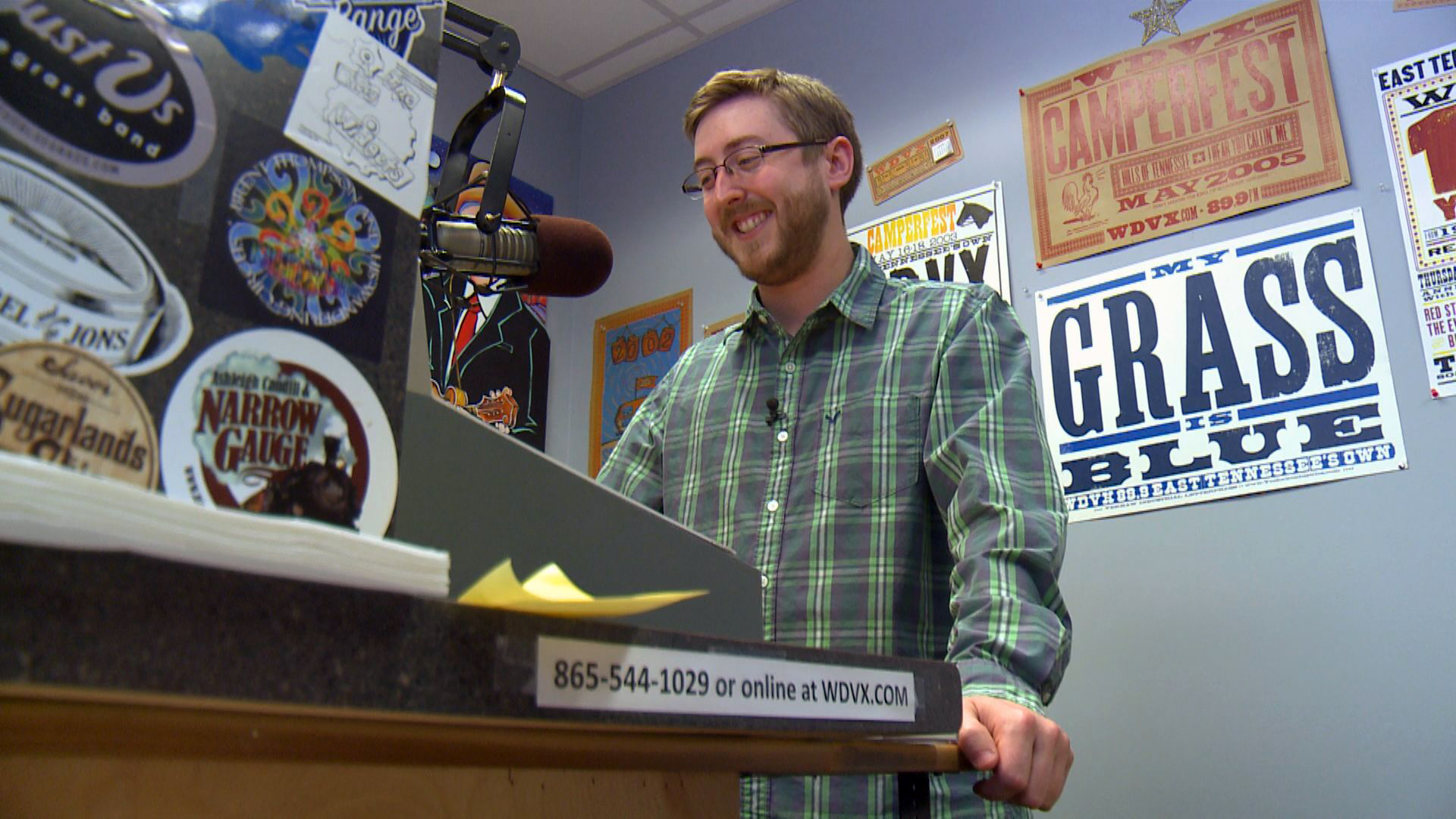 The station hosts free live concerts every weekday on the Blue Plate Special. It also hosts a myriad of other music festivals and live radio programs, such as Tennessee Shines.
When WDVX first moved to the Knoxville Visitor's Center, Lawson said designers were planning to duplicate the feel of the camper. Lawson quickly put the brakes on the idea.
"The camper is its own thing. It is special. We wanted a window and a stage and all the things that could really make this station a lot more effective," said Lawson.
WDVX has grown in more ways than its studio space. Through the years it also took up two additional frequencies on the radio dial. Now as you drive through East Tennessee, you can flip between 89.9 FM, 102.9 FM, and 93.9 FM to find the strongest signal.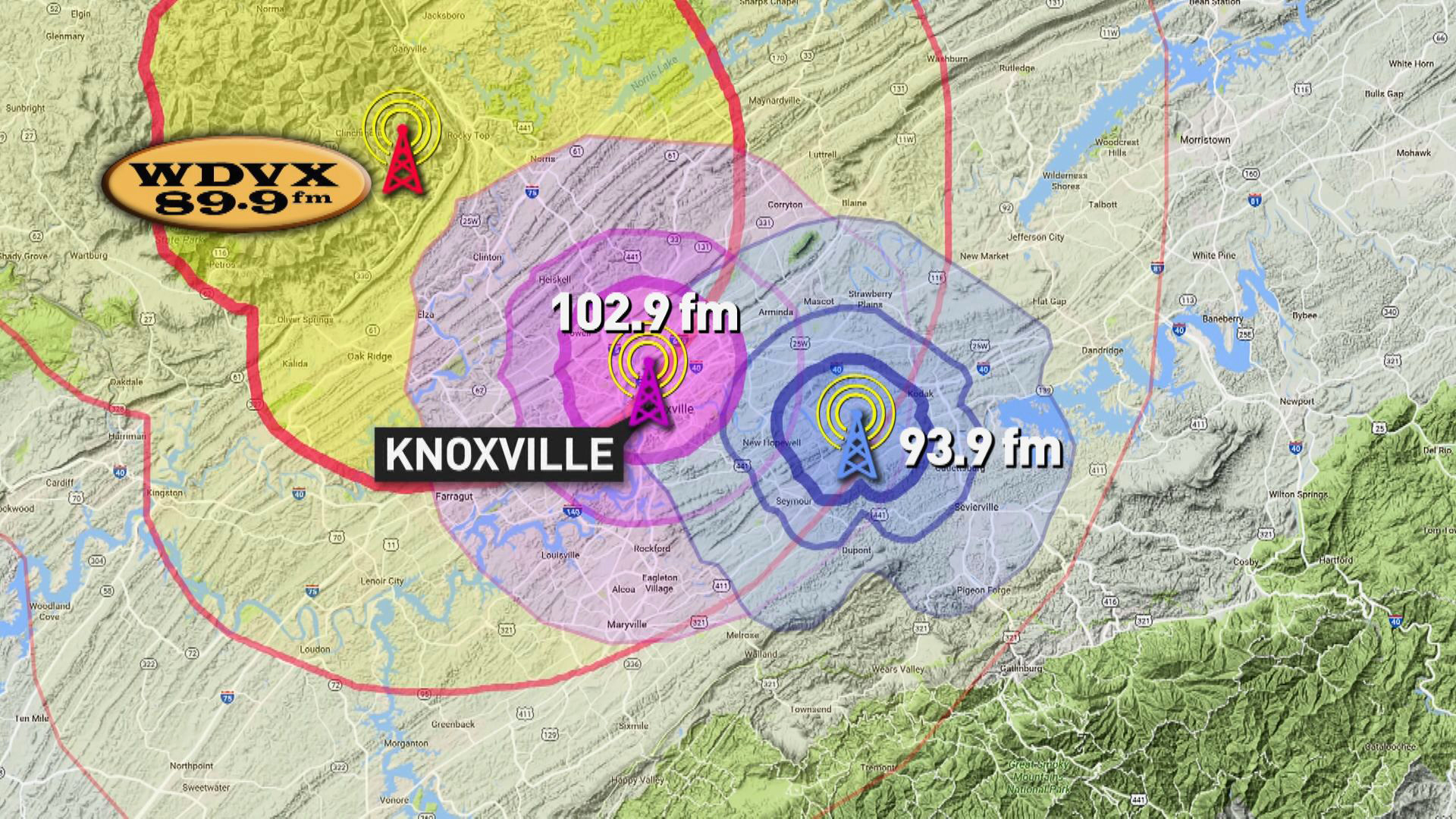 "To the north and west of Knoxville, 89.9 is your best bet. When you get into Downtown Knoxville, 102.9 FM has been tremendous to help us boost our signal to the most people. As you head south, 93.9 helps us in Seymour. And of course, you can always listen online," said Lawson.
General Manager Linda Billman said the station routinely has several hundred people around the world listening online during every hour.
"We've heard from all 50 states and 20 countries around the world," said Lawson. "It's entirely listener supported. This is the most organic broadcast radio station ever. But we've always been regional and made it about East Tennessee, and I think that is the key. It is part of our fabric now."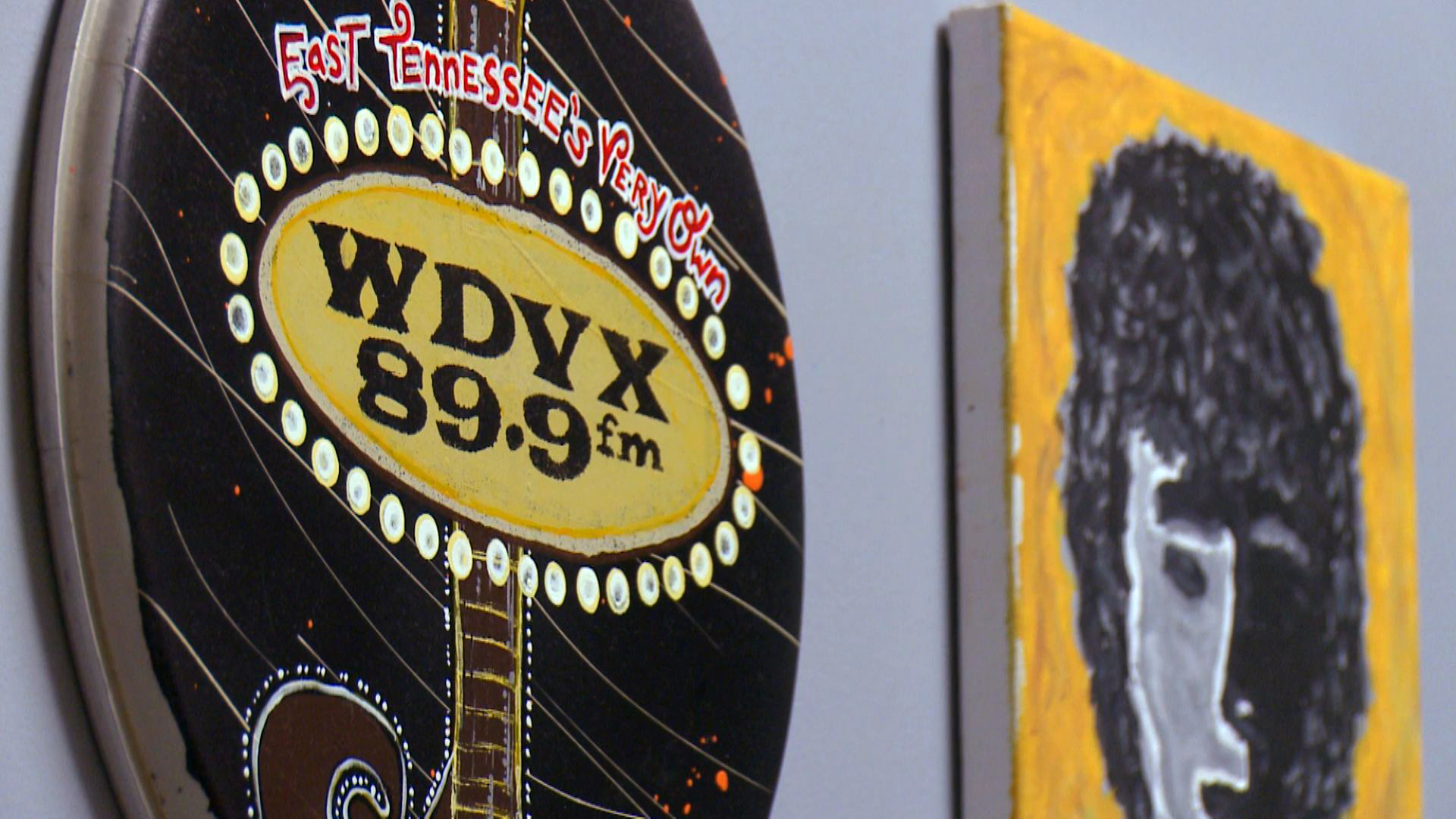 The station and staff members, like Alex Leach, have grown up before our very ears.
"It's such a difference between when I was a 9-year-old starting and just how far it has gone. I see WDVX license plates and stickers out in California, up in Canada, down in Florida, plum up in Maine. So, it is really cool," said Leach. "It has been such a great life experience getting to be a part of WDVX."