Knoxville — So we've made it to Election Day, Nov. 6, 2018.
Maybe you're fully invested in races across the country... or maybe you've seen one too many political ads and decided to tune it all out weeks ago. We feel you.
That's why we created this guide to make sure you know the big points, cast a vote and get through conversations at the water cooler Wednesday.
Who's on my ballot? (depending on where you live)
4 U.S. representatives
6 state senators
24 state representatives
A slew of mayors, aldermen, council members, and other local leaders
35 U.S. senators
435 U.S. representatives
Which of these races are going to make headlines, and why do they matter?
We've got three words for you: Balance. Of. Power.
A few races in the Senate and House will decide who wears the pants on Capitol Hill. If Democrats play their cards right, we might have an even fight on our hands when it comes to deciding policy. Or, the Republicans could come in hot and continue to run the table.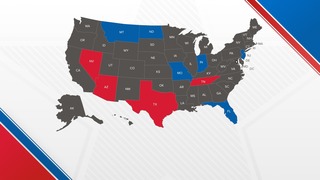 We've got our eyes on 10 U.S. Senate seats. Tennessee, Texas, North Dakota, New Jersey, Florida, Indiana, Missouri, Montana, Arizona, and Nevada... we're watching you. Right now, that group consists of four red seats and six blue. Democrats have to keep all of their seats and flip two more in order to take control of the Senate.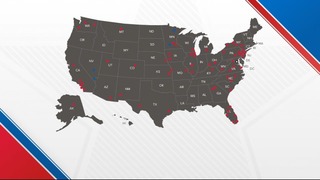 For the House, Democrats will need to channel their inner avalanche to take control. Non-partisan organization 270ToVote and the New York Times say dozens of seats are considered total toss-ups. Republicans hold most of those, and Democrats will have to pick up 23 without dropping a single seat in order to take control of the House.
What's all the 'hubbub' over early voting?
The reason everyone is gabbing about mind-blowing early voter turnout is because in midterms, people don't vote. That's been the trend for years... until now. In the last midterm election (2014), about 630,000 voters cast a ballot early. That's less than 10% of Tennesseans. But this year, more than 1,378,000 voters weighed in. That's more than 21%. And on November 6th, that number will go up. Here's who's already voted in East Tennessee.
What else is East Tennessee voting on?
Wine sales in grocery stores
Alcohol sales in package stores
A new wheel tax in Roane County
A new sales tax in Lenoir City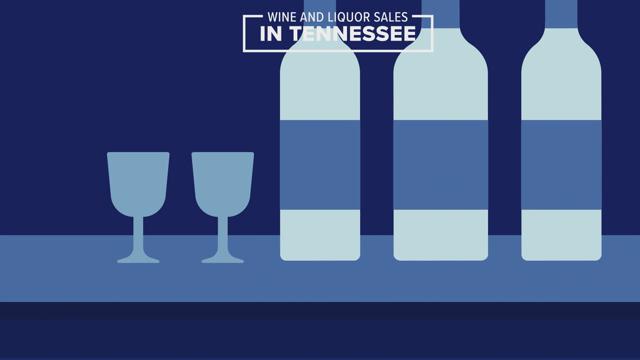 The ball is rolling, people. In just two months, Knox County grocery stores will be able to sell wine on Sundays.
Now Sevier County, Townsend, Blaine, Oliver Springs, New Tazewell, and Maynardville want a sip of the action.
Plus, Fentress County and Tazewell may finally get on board with liquor sales at retail package stores. Meanwhile... 'yes' votes in Roane County and Lenoir City mean those residents can expect to pay a little more.
Holy FOMO, now I want to vote.
No worries! Precincts are open until 8 p.m. on Tuesday, November 6th (7 p.m. if you live in central time.)
Unlike early voting, you do need to show up at one specific location.
All you have to do is enter your county, name, birth year, and the last four digits of your social security number.
And don't forget your ID! It can be a drivers license, passport, even a handgun carry permit. It can be expired. Just make sure it's one that Tennessee or the federal government issued to you, and that it has a picture.
Yeah, the suspense is killing us, too. But we can't wait to bring you results. Polls close at the same time across the state: 8 eastern/ 7 central.
And that's when we'll hit the air, social media, everything.
Within half an hour, results will start rolling in. You can find them here, and we'll still be on the air from 8 p.m. until 11:30, you can find us with a few channel flips.
WBIR Channel 10: 11 p.m., with occasional updates throughout the evening
WBIR.com and WBIR app: Starting at 8 p.m. and running through 11:30 p.m.
10News 2: Starting at 8 p.m. and running through 11:30 p.m.
Fox 43: 10 p.m. - 11 p.m.
Facebook: On and off between 8 p.m. and midnight (at least). If we don't have results yet, don't worry. We aren't falling asleep on ya.
Tennessee, you've made us proud. Thank you for voting not once, not twice, but three times this year. It's a lot, we know. But your votes help us head in the direction you want us to go. Looking forward to voting with you again in 2019.