The pilot who survived a deadly plane crash in Scott County is fighting for his life in the hospital.
The University of Tennessee Medical Center said David Maxwell was in critical condition as of Thursday morning.
The wreckage of his plane that was also carrying his wife Vicki Maxwell and their dog was found in Scott County Wednesday morning after it was reported missing Tuesday night.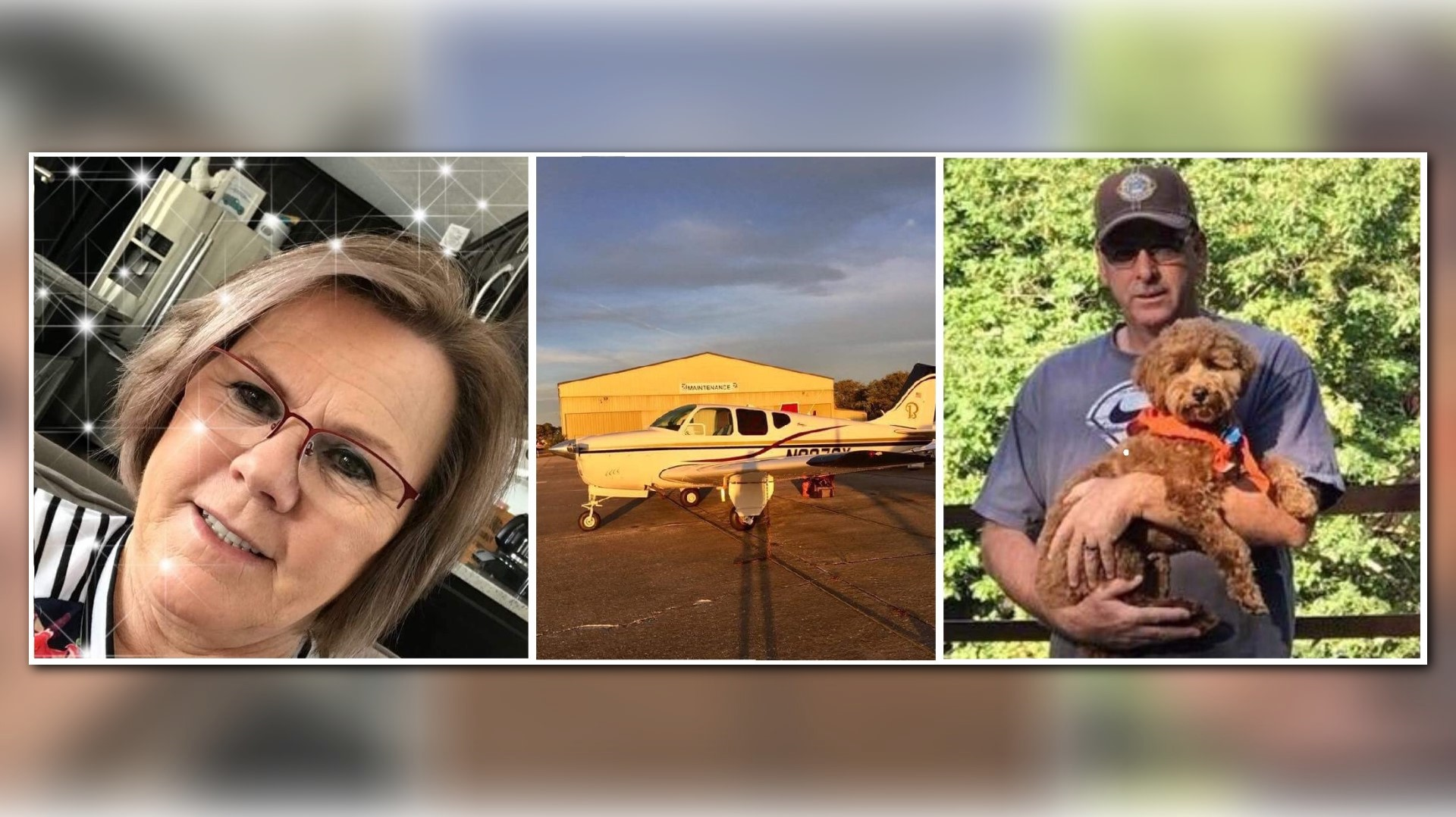 The wife died in the crash. The pilot and dog survived and had been trapped in the plane overnight before being discovered.
Scott County Sheriff Ronnie Phillips said the plane was spotted just before 9 a.m. Wednesday by a USDA helicopter from wildlife management while they were hog hunting. The plane was found off a cliff line in the 500 block of Old Jamestown Road in Helenwood by New River.
The sheriff said David Maxwell was taken to the hospital via LIFESTAR around 10:30 a.m. Wednesday.
According to the initial investigation, the Federal Aviation Administration said the plane was a Beechcraft 35-A33 Debonair that left Venice Municipal Airport in Venice, Florida, on Tuesday morning. The FAA issued an alert when the aircraft did not arrive at its destination in Urbana, Ohio. It was determined the plane was last spotted in Scott County before it disappeared from air traffic tracking systems.
Civil air patrol also had units up Tuesday night and Wednesday morning searching for the couple. A ground search started around midnight after they received a call from the FAA that a plane might be down in a wooded area near the unincorporated community of Helenwood.
Early Wednesday morning, a post from David and Vicki Maxwell's daughter asking for help finding her parents was being shared widely on Facebook.
Erin Patton said her parents and their dog were flying home from Florida to their home in Springfield, Ohio, in a light aircraft on Tuesday. She said the plane went off the radar while flying around 1:55 p.m. that day in Scott County.
The civil air patrol believes the plane crashed around 4 p.m. Tuesday. Search teams weren't notified of the crash until about eight hours later.
Tennessee Wing Commander Colonel Dent Young was part of the search. He said the Maxwells did not file a flight plan. While it's not required, Young said it's also not safe to go without.
"The aircraft crashed about 4 p.m. last night. If they'd have filed a flight plan, the search would have started by 6 p.m. or so, instead of starting at 11:45 at night. So for 8 hours they were in the airplane on the ground with nobody looking for them," Young said.
The National Transportation Safety Board is working to determine the cause of the crash alongside the FAA investigation.