Like many in Gatlinburg, Arrowmont School of Arts and Crafts is cleaning up damage again just six months after devastating wildfires tore through the area.
Last week's high winds led to trees falling on two of Arrowmont's art studios.
The hidden gem is not only in the center of Downtown Gatlinburg, it's the cornerstone of the community.
"You can see the fire line came right to the edge of the road," explained Arrowmont Executive Director Bill May. "We lost 2 dormitories [during the wildfires]."
From ridge to ridge, burn scars are now a binding part of the Gatlinburg community
"We knew it was gone," Jake Ogle, a ninth generation Gatlinburg native, said of his family's home. "Actually seeing it was a sobering moment."
Ogle's home is less than a mile away from Arrowmont.
Growing up Jake Ogle could see the school through the trees at his family home. The school not only had a lasting impact on him, but the many generations before.
"It gave us a source of economy before tourism, the park and all the attractions that we have today," said Ogle.
The women of Pi Beta Phi created Arrowmont in 1912 as a settlement school.

"It transformed the area that is now Gatlinburg," said May.
It also brought education, health care and trade to rural Appalachia. "They found this rich arts tradition," explained May. "It was really the first cash economy that came into this area."
"My great grandmother owned a general store in Downtown Gatlinburg and she sold locally made crafts and artwork," said Ogle. "I remember in grade school going over to Arrowmont and learning how to paint."

To date, the 13 acre campus is home to 10 art studios attracting global talent... and more than 25,000 local students since Arrowmont's Art Reach School program began.
"The fire was coming down the hill right behind their studios, so we realized then we had to evacuate," said May.
"I was wetting down the fascia and roof."
And, May was attempting to save Arrowmont's permanent, priceless collection.
"I was literally grabbing things and then putting them back down. What would you start with? And, i just started crying and walked out," he explained.
The fire engulfed two dormitories and a maintenance building.
"I had left that night really not knowing if the school would be here."
But daybreak brought tremendous joy.
"My mantra really over and over again was, 'It's still standing. It's still standing.' I think the last little thing I said on my video I was shooting was long live Arrowmont," he said.
And long live it will. Arrowmont is using the original blueprints to rebuild- especially the retreat favorites.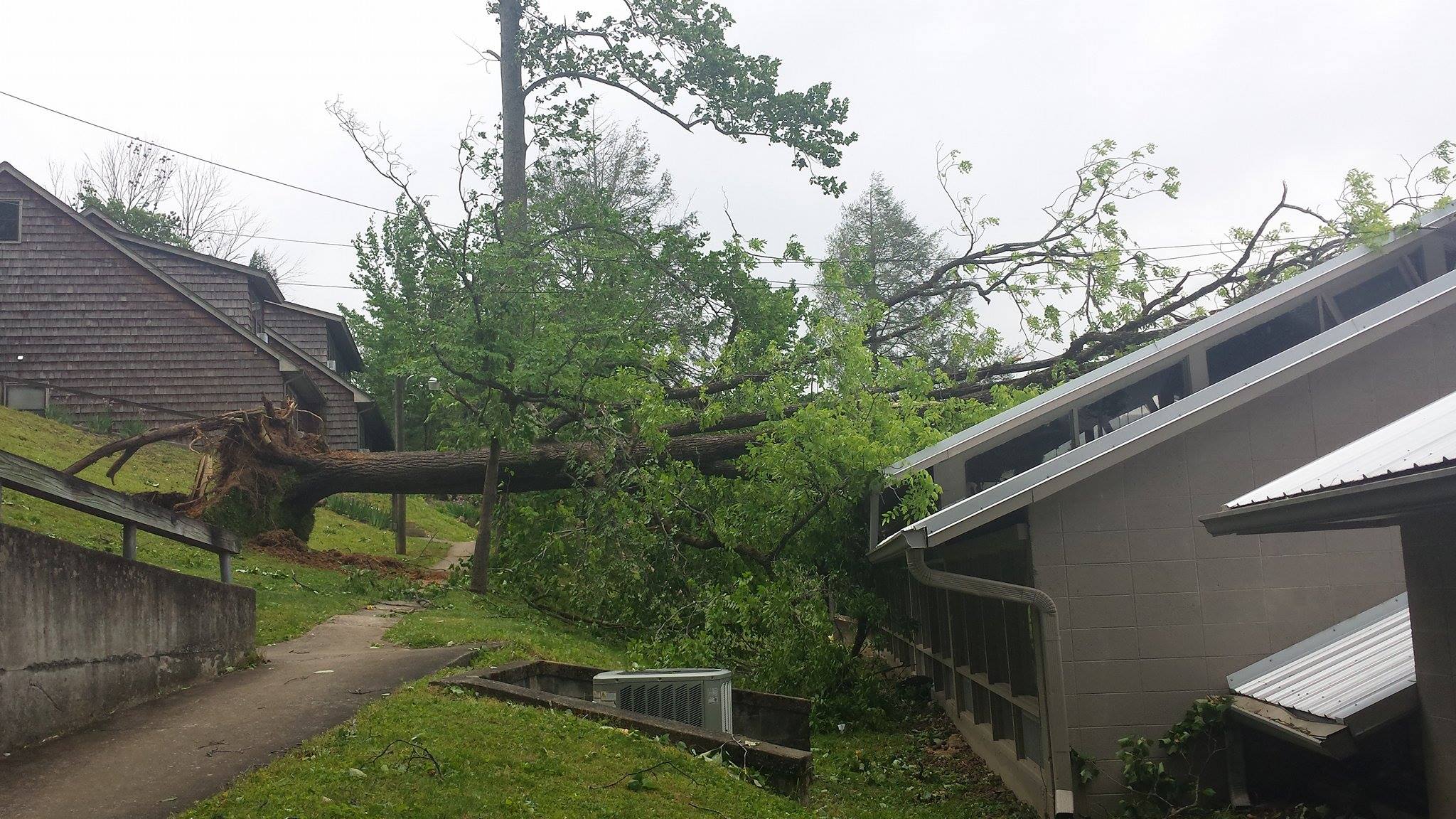 Unfortunately, insurance won't cover it all, but Arrowmont, like Gatlinburg, is counting on a supportive community near and far.
And, back on the Ogle property, Mother Nature continues to offer encouragement through her own artistic expression.
"Yet another sign that the good Lord's with us," said Ogle. "And, I think we've got brighter days ahead."
YOU CAN HELP ARROWMONT BY SIMPLY SQUARE DANCING:
Help break the World Record for the Largest Square Dance ever.
Join Leadership Knoxville Thursday, May 25th
510 Center at McGhee Tyson Airport.
Doors open at 6 p.m.
To do-si-do, register in advance on Leadership Knoxville's website.
Tickets are $25 a person