A couple from Canada who loved visiting their vacation home in the Smoky Mountains were killed while trying to escape Monday's wildfires in Gatlinburg.
John Tegler, 71, and wife Marilyn Tegler, 70, were from Woodstock, Ontario. They had spent Thanksgiving at their home in Chalet Village with one of their three children.
"I was the only one down here with my parents. I wanted to go (to Gatlinburg) for Thanksgiving and so we went there for Thanksgiving. But I live in Roswell, Ga., and I had to go back to work on Monday. So my parents stayed up there and they were planning on leaving Monday morning except the road back over was closed. They couldn't get out, and then this happened," said Jessica Tegler.
When the fires broke out, the couple attempted to flee with their dog, Tucker, but they didn't make it.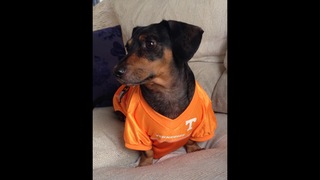 Jessica remembered her parents as fun-loving, inspirational, and always willing to help.
"They love the outdoor area and the scenery and all of that. My dad was really into golfing, he loves to golf. He loves to be outdoors. He loves to fix things construciontwise. He loves to build," she said. "My mom, she loves spending time with family. She idolized all of us. She enjoyed shopping with us, going out with us. She spent a lot of time at home. We also had a dog and a cat. The dog also passed away. But my parents idolized that dog. They took him everywhere."
They couple would have celebrated their 50th wedding anniversary this year.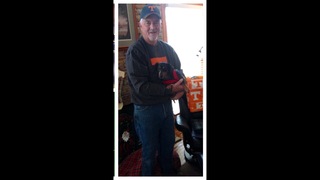 'They cared so much about their family. They would have done anything in the world for us. They always put all of us ahead of themselves. That would be the biggest thing," said Jessica.
"Each and every one of us would not be who we are without them in our lives," their granddaughter Sydni told 10News.
It's a loss that the family is just beginning to grasp.
"They were my best friends. I went to them for anything and everything. They were always there. They always answered. They were inspirational. They made me feel better when I felt like I was ready to throw it all out. I want them to be remembered for how amazing they were. They cared about everybody," said Jessica.