As building after building at the Westgate Resort in Gatlinburg burned Monday night, one couple from Birmingham, Alabama was trapped inside an elevator for six hours until help arrived.
"I couldn't image being inside an elevator for as long as they were," said Matt Burrell, the Fire Chief at Andersonville Volunteer Fire Department.
Burrell was one of the several firefighters sent to save Reba and Joe Williams from inside the elevator.
At first, they couldn't find the right building because so many were burning to the ground.
"It was kind of chaotic. We didn't know the area," Burrell said.
A firefighter from the Gatlinburg Fire Department helped them locate the exact building and at first glance, it was 80 percent involved in flames when they first arrived.
"It felt like days. It was the longest 15 minutes of my life," Burrell added.
They located the elevator car between two floors and after plenty of shouting and prying, the door finally gave and the Williams were brought to safety.
"When we got out, we were all overwhelmed out adrenaline was going and it was kind of unbelievable for the moment and then we got back to work," he said.
A few days went by and the crew was misinformed that the couple later died.
"That news was pretty devastating to us, we were all just kind of bummed out and down about it and then went on Facebook and saw your story, I do believe about them making it and it just pepped us right back up and we were grateful. Thank God they made it," Burrell said.
On Monday, nearly a week since the harrowing rescue, they talked to the Williams on the phone inside their fire department.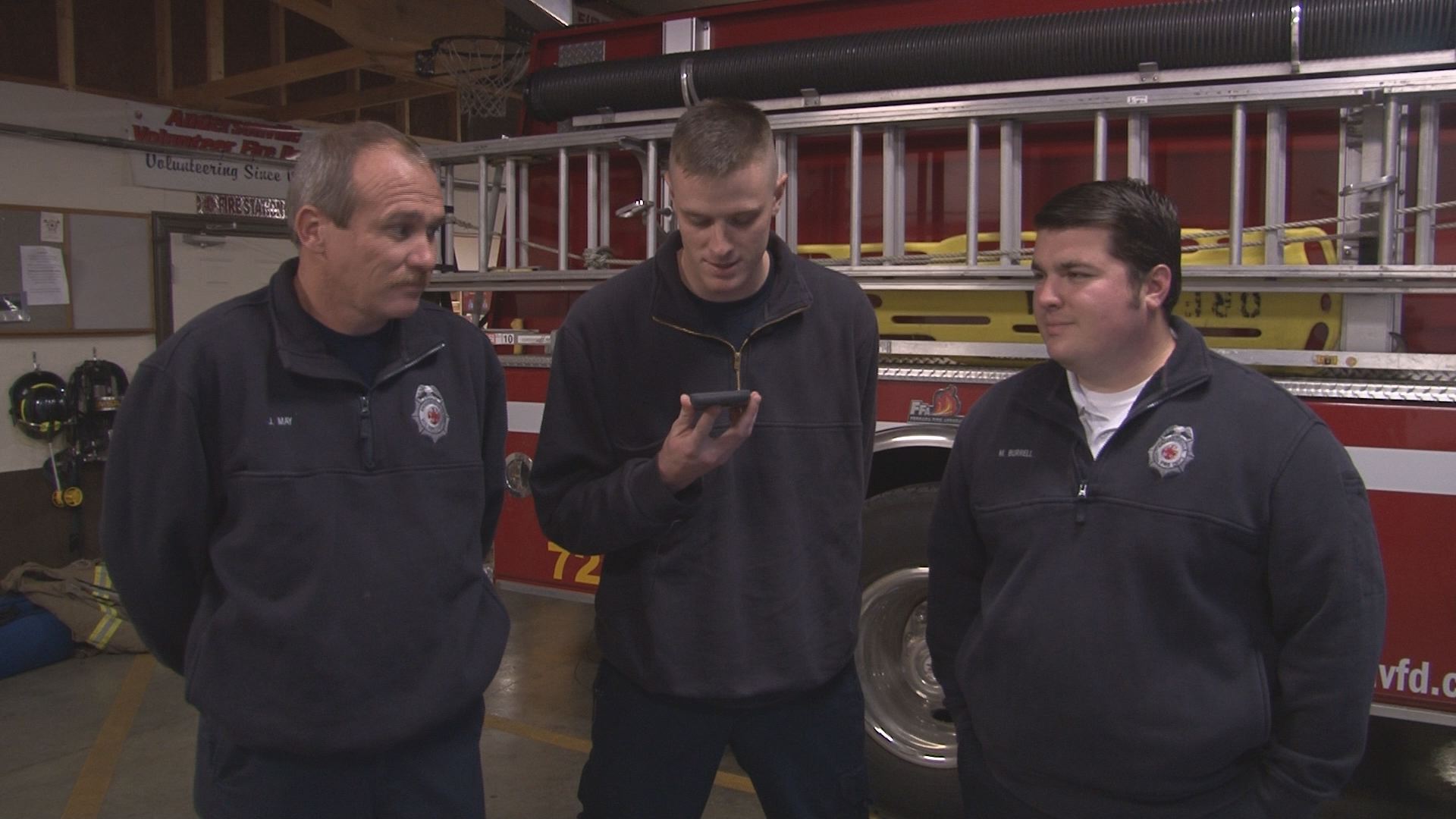 Reba Williams was relieved to hear from a few of her rescuers. She told them she thought her life was over at one point.
"We had said our goodbyes to each other and I saw Jesus in the white light but he wasn't ready for us yet," Reba Williams said.
She thanked the men over and over again and said she would like to meet them face to face one day.
"Thank you. You guys put your life on the line. Everything was going crazy that night. Thank you so much," she added.
One of the firefighters replied and said, "We are happy to do it and we are just glad you are okay."
Other firefighters with the Gatlinburg City Fire Department also assisted in this rescue. One of the firefighters' name is Chris Heckman.