It's been two months since Pete and Joy Jucker learned wildfires destroyed their Sevier County home in the Chalet Village.
The couple was separated as they evacuated the fires the night of Nov. 28. Joy was able to make it to Pigeon Forge with their pets, while Pete was stuck at Ober Gatlinburg, where he works. There, he helped care for two dozen other stranded people.
Thankfully, both Pete and Joy were safe and reunited the next day.
Within the first couple days of losing their home, the Juckers resolved to rebuild.
The couple work as ski instructors at Ober Gatlinburg, and also own a store at The Island in Pigeon Forge called Puzzles.
Inside, the shelves are stacked from floor to ceiling in colorful boxes of pieces waiting to be put together into cityscapes, landscapes, images of animals and more.
Each day, the Juckers welcome shoppers inside to delight in their puzzling products.
They opened the store in 2014, and enjoy sharing their love for puzzles with other families.
"People are loving it! They are getting off their phones, they are putting their families back together," Pete said.
And when they send off a customer with a new purchase, it's also an opportunity to share their story.
"I think it's great to get it out there, a big part of my healing process is talking about it," Pete said.
"It seems like an eternity, but then it seems like yesterday, it really seems like yesterday," Joy said. "But we are ready to move on and start building."
In the weeks since the fires, they've been crafting blueprints for their new life.
"I keep trying to visualize what the house is going to look like when it's done," Joy said.
The buzzing machinery and moving dirt bring encouragement.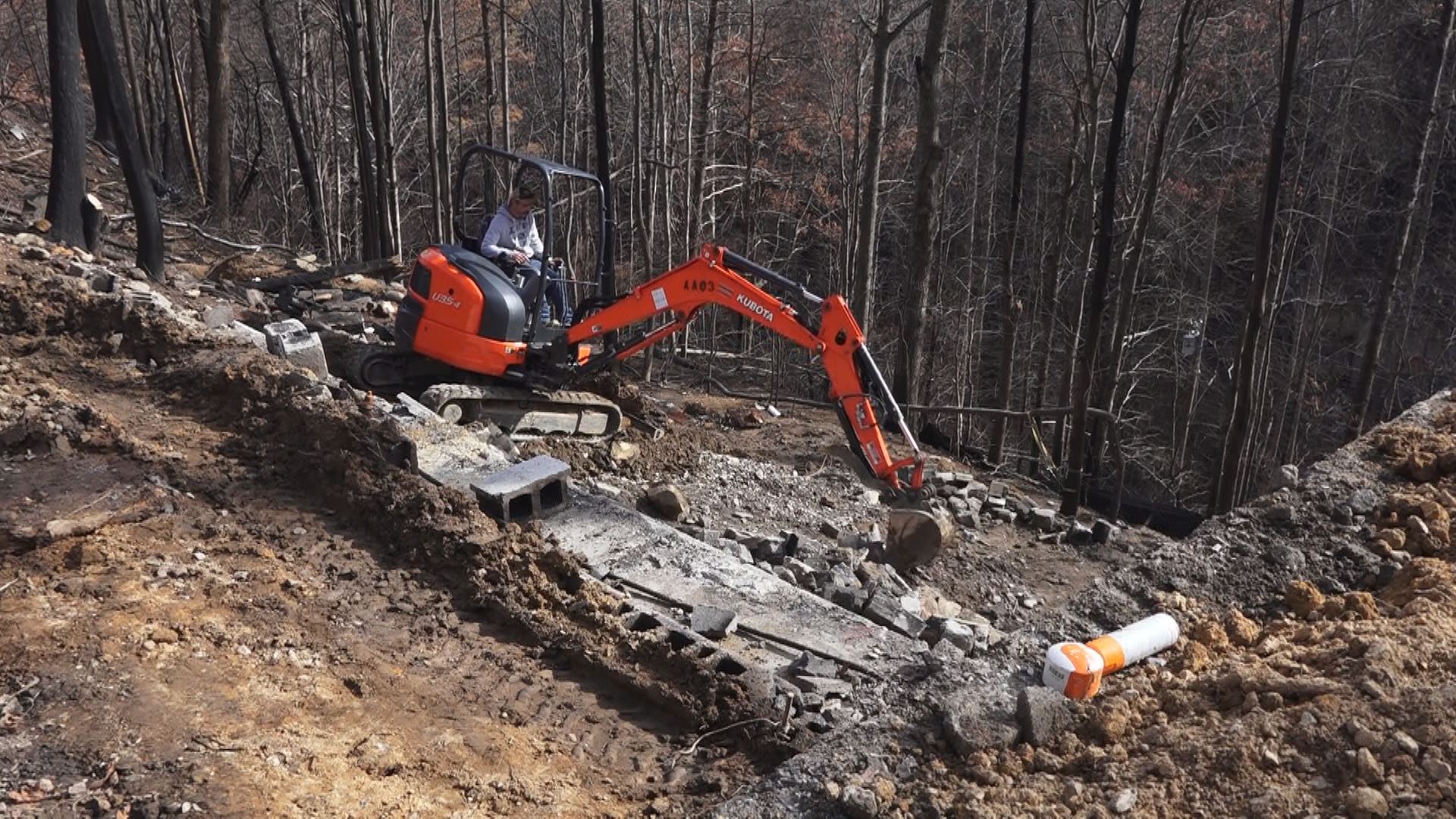 "It's like a fairytale come true building our first house together in our 60s," she said, laughing.
Seeing machines moving dirt and making progress brings them encouragement.
"The process is awesome, makes us feel very positive," Joy said.
They're making sure to build up their neighbors' attitudes, too, through the Heal and Rebuild Project. It's an effort to collect donations for those in need. The Juckers also make flags for each of their neighbors to proudly display at each new home site.
"It feels good to pass it on," Pete said. "It's not just raising money to give to people, but raising people up in spirit."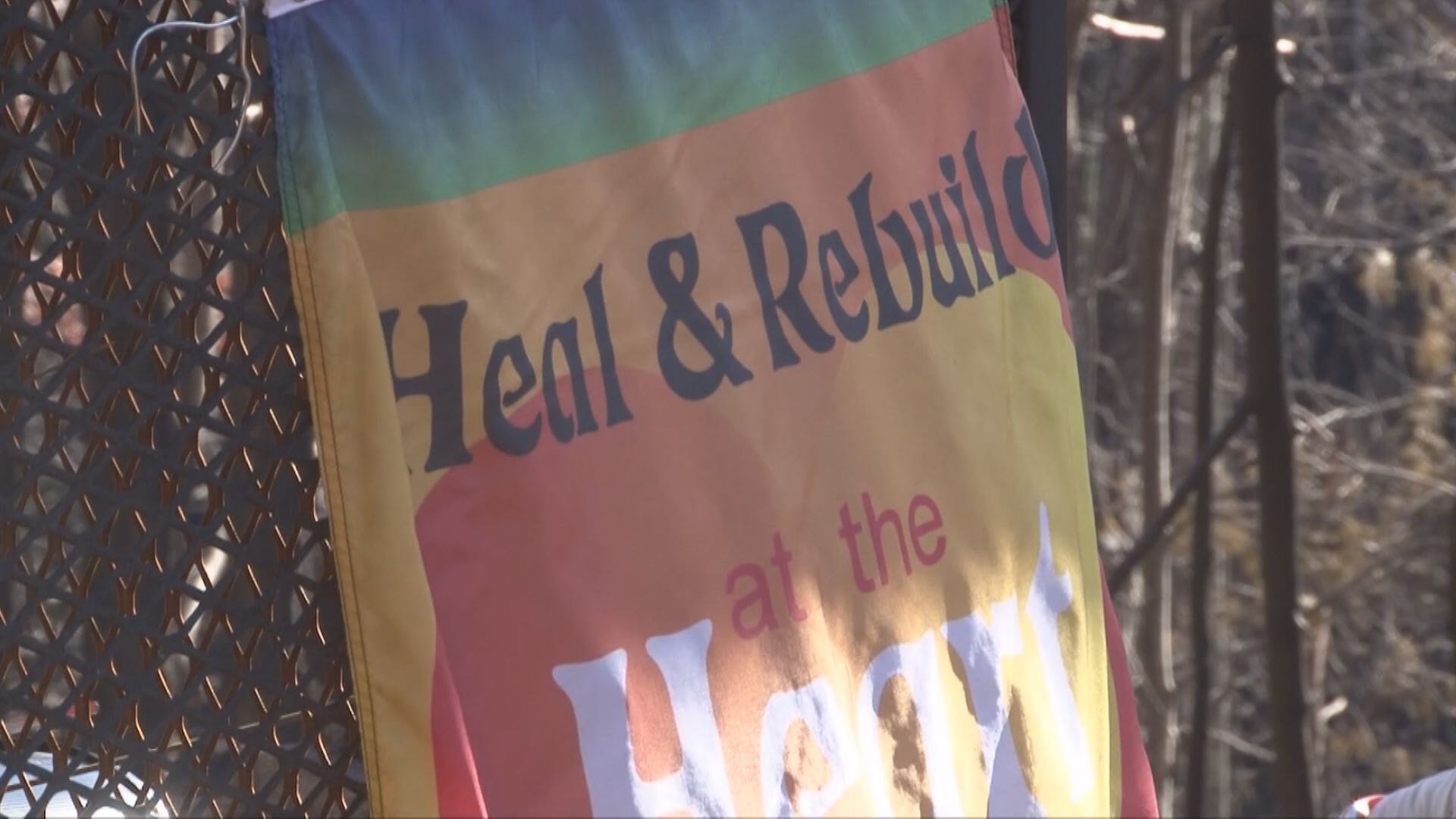 There's still a long road ahead until the Juckers can settle in their own home again, but they're feeling optimistic as they rebuild their home and their lives one piece at a time.
"The original was Little Bear when we moved in, but because this is going to be a different shaped house, it's gotta have a new name - New Bear," Joy said.