In a press conference Saturday afternoon, Pastor Philip Morris said Michael Reed was notified of his wife Constance's death Saturday morning around 10 a.m. Their two children, Chloe and Lily, were confirmed to be the two other unidentified bodies that were found with Constance according to Dana Soehn with the National Park Service.
Thousands of people across the country and right here in East Tennessee are praying for the Reed Family.
Michael Reed and his son went for a drive Monday night, leaving his wife and daughters behind at their home on Wiley Oakley Road. They didn't realize how close the fire was until his wife, Constance, called him.
"She told me the fire was across the street from the house and I told her to call 911 and I haven't heard from her since," he said when we first him on Tuesday. "I told her that I loved her and she said she loves me too"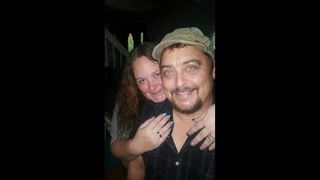 He tried to get to them, but the way was blocked.
Deputies went to the cabin, but did not find any sign that anyone was there. Constance did not have a car, so Michael doesn't know if they ran on foot or if someone could have picked them up.
The Reed family attends the Parkway Church of God in Sevierville. Church friends of the family say they all accepted Christ into their lives this past month.
Chandra Berry is the children's pastor at the church. She knows Chloe and Lily especially well.
They spend every Sunday morning in her Sunday school class.
Berry said it's been hard having services this week without the girls, and this Sunday will be even harder. The entire church is praying for their safe return.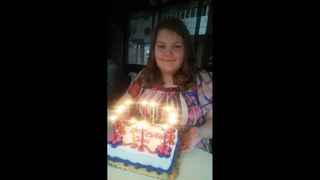 JayDee Niles, a longtime friend of the family, told 10News over Facebook that "On Thanksgiving the family opened their home to anyone who may not have a place to go. Michael has always been that way."
The family's desire to spread love and help their community is also seen at the Smoky Mountain Area Rescue Ministry, where Michael and Constance volunteer every Tuesday night.
"This family just took over hands and feet to get involved and fix the meal entirely," they said.
The family is new to this community, but are an integral part of it.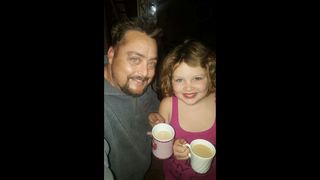 "The Reed family are just fantastic people and our heart goes out to them," another friend said.
This tragedy had friends, old and new, praying for the safe return of the family.
The effort to "Reunite the Reeds" touched hearts nationwide. Michael relayed a message to us through a longtime friend and said "he appreciates every single prayer as do his family and friends."