Smokies Stronger: Sevier County one year later
One year ago, lives changed forever when the "perfect storm" caused fires to burn across Gatlinburg and other parts of Sevier County. These are the stories of that night. These are the experiences Sevier County survived.
If viewing on the WBIR app, click here for the full story experience.
On Nov. 28, 2016, tornado-strength winds fanned the flames of the Chimney Tops 2 fire. What started as a small, 1.5-acre fire in the Great Smoky Mountains National Park quickly became a natural disaster as winds topped 70 miles per hour. By the time the smoke cleared, the storm claimed 14 lives and thousands of homes and businesses. Over the past year we have filled in many of the gaps, answering questions and telling the stories of bravery, rescue and hope that night. In doing so, we hope to move forward.
"We are cuddling, calm and at peace"
:
Inside the Park Vista hotel
Nov. 28, 4 p.m. – On the hills above Gatlinburg, just north of the park boundary, smoke tainted the air in the lobby of the Park Vista. The flames of the Chimney Tops 2 fire were still out of sight, but the lingering smell of smoke kept the fire on some guests' minds. Still, firefighters in the area told guests they should be fine in the 300-room hotel.
It wasn't long after, though, that flames could be seen burning further down the hill. Park Vista Road – the only road to and from the hotel – was no longer a viable option. The flames had overtaken the road, cutting off any chance of evacuation.
One guest, Logan Baker, said some guests tried to make a break for it anyway, only to find the parking lot on fire. As he and his aunt tried to bring those guests back to safety, Logan said the strength of the wind and the heat of the flames were an overpowering force.
"When you opened the doors, it just blew you back. Embers started flying into the hotel," Baker said.
Now firefighters gathered everyone in the center of the lobby. Dozens of workers and guests, all waiting and watching through giant windows as firefighters worked to drive the fire away from the building.
By 7:58 p.m., thoughts turned to survival as the smoke detectors blared in the background.

"We're going to dive into the pool is what we're going to do," said one person in that lobby.
"But they locked the pool up!" another answered.
Across the lobby, Christa Fordan curled up with her son and nephew. Smoke no longer lingered among the rafters – a growing cloud was now pressing down on the people huddled in the lobby. Those who could put on surgical masks to try and keep the smoke from filling their lungs. Fordan and the kids were fortunate to have those masks, but all too soon, the ash and soot turned their masks first grey, then black.
While she comforted the kids, Fordan's thoughts ran through what was to come. In her mind, before the flames ever reached the hotel, the smoke would already have killed everyone huddled inside.
"I knew we only had minutes and we would eventually pass out. And I remember thinking I was so thankful that we would pass out, so that they wouldn't have to experience anything more devastating than what they had already experienced," she said.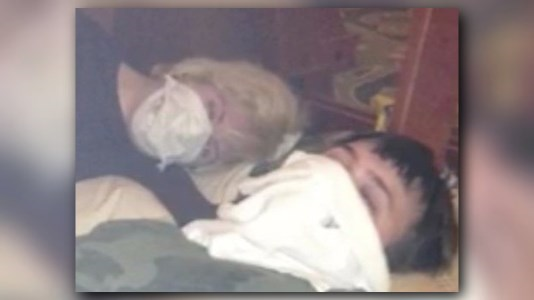 "We love you … we are cuddling, calm, and at peace."
The end never came. According to Baker, by 12:30 a.m. Tuesday, there were only small fires still burning outside the hotel. The Park Vista had been spared, and guests were allowed to return to their rooms. While some watched from above as the flames continue to rage through downtown Gatlinburg, others were simply grateful for their safety.
"We were fighting for our lives," Fordan said. "All of us. The police, firefighters and the crew, and we all almost didn't make it."
Where it all began
:
Understanding the Chimney Tops 2 fire
Over the past year, officials with the Great Smoky Mountains National Park have been criticized for their handling of the Chimney Tops 2 fire. Many people have blamed officials for allowing the fire, which began at the popular Chimney Tops area in the center of the park, to burn past containment lines and grow to its devastating size.
On Aug. 31, 2017, the National Park Service released the findings of its months-long investigation into the handling of the Chimney Tops 2 fire. The report revealed a timeline of action from the moment the fire was detected to the point at which the fire crossed park lines. That report also answered that criticism. Was the park at fault? According to the report, no. Investigators found the park was not at fault, saying, "We found no evidence of negligence by anyone in the park. They did the best they could with what was in their hard drive. No one had seen this before."
Aside from clearing park officials of negligence, the report also laid out an extremely detailed timeline of the fire.
According to the report, the fire was first detected on Chimney Tops at approximately 5:19 p.m. EST on Nov. 23, 2016. At that time, officers were searching for the source of a reported car fire. During that search, the park's Fire Management Officer spotted smoke rising from between the two Chimney Tops landmarks. He and a second firefighter hiked to the location, where they discovered the fire burning below the northern peak.
They determined it was unsafe to take action that night. It's important to note that most of the fire staff was on leave for the Thanksgiving holiday at this point. Though the park was in "severity" status, no leave requests were canceled.
Over the next two days, the Fire Management Officer worked with other NPS firefighters to address the fire. They climbed to Chimney Tops 1 and 2 and to other locations for varying perspectives of the fire almost daily. At this time the fire had burned less than 10 acres. No active flames were discovered, only smoldering duff (a layer of decaying forest litter). Conditions were limited to calm winds and minor rain.
During that period, officials also devised a containment strategy. Much of the terrain surrounding the fire was deemed "too steep for attack," and the Fire Management Officer said it was "evident that building direct fire line in the boulders, cliffs and duff would be impossible."
Instead, they looked for natural and man-made barriers, drafting a "box" that would hold the fire to approximately 400 acres if it continued to burn. The north, east and west boundaries of the box followed waterways that had historically been regarded as "sound fire spread holding points" - in other words, natural containment lines.
Saturday seems to be the first time officials saw a fire weather planning forecast that referenced incoming high winds on Monday. That forecast included rain later Monday night.
Now the team monitoring the fire had grown to include eight members, but fire activity still appeared minimal and the entire burn was limited between six and eight acres.
By Sunday, Nov. 27, the fire had grown to 10 acres. According to the Fire Management Officer, more smoke was now visible above the burn.
Many people have asked why NPS officials didn't begin treating the fire from the sky by this point. According to the report, they did.
The Fire Management Officer said his observations Sunday morning led him to believe the fire was becoming more active, prompting him to order additional resources. Those resources included a helicopter capable of making bucket drops, an interagency air attack aircraft, and two additional helitanker helicopters. Each of those helicopters would be dedicated to making water drops.
The first water drops began at 1 p.m. The FMO estimates the first helicopter made 10-11 drops, carrying water from the Little Pigeon River to Chimney Tops. At 3 p.m. the helitanker helicopters began dropping water over the fire, adding another six drops. The purpose of those drops was specifically to prevent the fire from backing down the mountain into the Chimneys Picnic Area.
During that time, crews conducted the first infrared aircraft flight. The fire had now grown to 35 acres. Again, the Fire Management Officer climbed to a point where he could view the fires. Despite the growth, he noted that "you couldn't even see the fire except for a couple of glowing areas," and that fire activity seemed minimal. Because of these observations, all fire personnel were released at 8:15 p.m.
By 7:30 a.m. Monday, the fire had reached the Chimney Tops picnic area, with at least one spot fire located a mile North of Chimney Tops. At this point the Fire Maintenance Officer estimated the fire was between 250 and 500 acres, which is anywhere from 7 to 14 times its size when infrared photos were taken the day before.
At this point four additional 20-person fire crews were called in, as well as a second incident management team. The FMO also called the Gatlinburg Fire Department to let city officials know that smoke could make its way into the city. However, he did not believe the fire would reach Gatlinburg.
By 11 a.m., the fire had spread to the Twin Creeks area, more than three miles from the fire's starting location, and just 1.5 miles from Gatlinburg city limits. By 1 p.m., all available resources were actively fighting the fire at Twin Creeks. A call was made for air attacks to return, but weather conditions cut flights short.
At this point, the Fire Management Officer's descriptions of the fire began to reflect the seriousness of the situation.
[The fire] "jumped road, jumped trails, jumped wet drainages and wide creeks. I mean there was no natural barrier."
"Moving in so many different directions," his logs read.
"Very, very intense and very extreme. And then as the day progressed, the winds progressed and increased."
"There's no way this stuff could be humanly stopped."
Outside of the national park, a voluntary evacuation of the Mynatt Park neighborhood began at noon. At 2:30 p.m., the Gatlinburg Fire chief activated a state-wide mutual aid call. At 5:45, the first brush fire was reported within Gatlinburg city limits.
Throughout the day Monday, GSMNP officials held multiple news conferences to provide updates on the status of the Chimney Tops 2 Fire.
At 3:57 p.m., officials from the Gatlinburg Fire Department, the city of Gatlinburg and the national park held an update on the wildfire. Those officials were relying heavily on the coming rain to help douse the flames. Several voluntary evacuations were already in place.
Fire Chief Greg Miller said, "We will not implement a mandatory evacuation until we feel like they're going to be threatened, their health and their safety would be threatened by staying where they are."
At 7:02 p.m., GSMNP Superintendent Cassius Cash, GSMNP spokesperson Dana Soehn and Gatlinburg City Manager Cindy Ogle held a briefing to update the status of the fire. At that time, Gatlinburg fire officials had declared an immediate and mandatory evacuation for residents in the Mynatt Park, Savage Garden Road, East Foothills Road, Davenport Road and Ski Mountain areas.
According to Cash, the fire was within a mile of at least one of those areas. Officials were directing evacuees to shelters at the Gatlinburg Community Center and Rocky Top Sports World. All southbound traffic was stopped on the Spur, as the fire had reached the land surrounding the highway. Already City Manager Cindy Ogle was calling the situation a phrase we'd hear over and over for weeks – "the perfect storm."
During that update, Cash said he expected the fires to continue growing until the rain came, adding that he "would hate to make predictions on an unpredictable fire."
Two further updates came at 8:25 and 9:37 p.m. At that point the fire was burning throughout Gatlinburg and had reached Pigeon Forge.
Never getting down
:
Trapped at the Westgate resort
8 p.m. – The staff at the Westgate Resort had held out until this point. Earlier that morning, they'd handed out masks to guests, hoping to protect them from smoke wafting into the area from fires burning for days nearby.
As the day went by, though, the weather worsened. By nightfall, flames were nearing the city's boundaries. Sometime around 8:30 p.m., it became clear what staff needed to do. They began going door to door, knocking and telling residents to get down to the convention center.
As the rest of the hotel guests abandoned their rooms, Reba and Joe Williams stayed still, frozen in place. They, like others on their floor, had tried to head for safer ground. They called an elevator, watched the doors slide open and stepped on board. But as the doors slid shut, there was no knowing that they may never step out of the machine again.
According to their daughter, Serra, the elevator descended what seemed like one floor and then stopped. They still had power, so Reba and Joe tried to call 911, but they couldn't get through.
When they were able to reach Westgate employees in Florida, the company promised to alert emergency crews in Tennessee, but no help came. The couple tried again and again to reach someone, anyone for help. Each time they were assured help was on its way.
Still, as the building burned around them, no one came.
"Ma'am they're getting up there as fast as they can, okay?" the 911 dispatcher said. "Can you use any of your clothing to put over your face, okay? To help you breathe."
In the background of the call, Reba can be heard praying over and over and telling her husband she loved him.
"How long have you been in the elevator?" the dispatcher asked.
Reba replied, "Since 8 p.m."
It was now 4:20 a.m. and crews were still en route.
"I'm still with you, they are getting closer," the dispatcher added.
Eventually they lost connection.
Meanwhile a crew from the Andersonville Volunteer Fire Department was racing towards the couple and the burning resort.
Fire Chief Matt Burrell was a part of that team. He said they struggled to find the building because they didn't know the area and everything around the Westgate had burned to the ground. Fortunately, a local firefighter was able to point them to the building.
When the crew arrived at the Westgate, they found the resort engulfed in flames. Crews fought their way through to the elevator shaft, prying open the doors. The car was trapped between floors, but there was just enough space to get the couple out.
Responders first pulled Joe out, then an unconscious Reba.
"We've located and rescued both people in the elevator in the 4,000 building. EMS is on scene," a first responder told dispatch.
"It felt like days," Burrell said. "It was the longest 15 minutes of my life,"
The husband and wife were loaded into separate ambulances and taken directly to the emergency room at the University of Tennessee Medical Center.
Both suffered from smoke inhalation, and Reba was treated for a small burn before being released.
A few days later, the pair returned to their home in Alabama. When first responders returned to the Westgate, the elevator shaft was all that remained.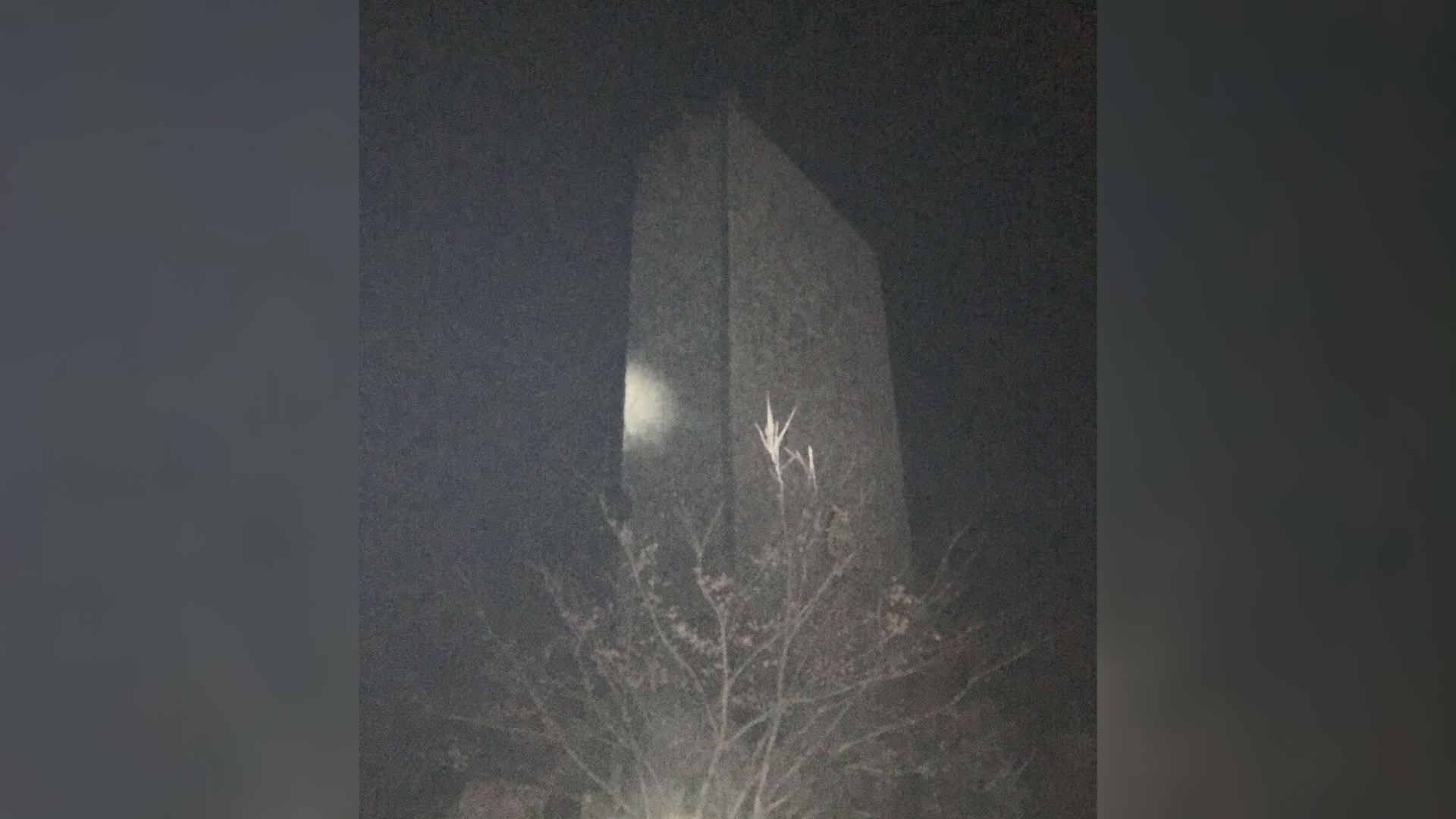 Around the same Reba and Joe were returning to their home in Alabama, the crew that saved them was given crippling news. They were misinformed that the couple had died after the rescue.
"That news was pretty devastating to us," Burrell said. "We were all just kind of bummed out and down about it."
Burrell was later scrolling through Facebook and saw a story about how the couple had survived. He said their spirits immediately rebounded and they were grateful.
"Thank you. You guys put your life on the line. Everything was going crazy that night. Thank you so much," she told them.
The responders' reply was simple and familiar.
"We are happy to do it and we are just glad you are okay."
The other side of 911
:
Inside the dispatch center
Every 911 call on Nov. 28, 2016 led to a voice inside the Sevier County 911 Central Dispatch center.
Arn described the day - one that quickly turned into night - as chaotic. She said there were calls backing up and hundreds of emergencies filling the lines.
"It was everything we could do to just make sure every call was getting answered and every person was getting some help," said Tricia Fog, another dispatcher working that day.
Fog was about to leave work when the wave of calls came pouring in.
"There was a point where I just threw my hands up and I was like, I was still answering 911 and I was still doing my job, and I was like 'I don't, there's so much. How do we help them? How do we get there?'" Fog said.
Every dispatcher was called in to help. Video from inside the dispatch center that night shows how busy they were.
"I was very nervous. I was relatively new. That was a make it or break for me as a dispatcher that night," Arn said.
Arn is also a volunteer firefighter for Sevier County. That night, instead of being on the fire line, she was on the phone lines.
"If I could have unclipped my mic and gone up and physically helped these people myself I would have," she said.
Arn realized her responsibility as a dispatcher was just as important as fighting fire.
"I was there, my voice was calm and I just tried to help and reassure people that we had people coming. They were trying to get to them," she said.
She was one of many lifelines that night.
"We heard all those people. It wasn't just that one person's story. We were hearing every single person that was involved. We were hearing their stories. We were hearing their fear. We had to take it for them. And say, 'OK, we've got you. We're getting you help. We're coming,'" she said.
First responders work to evacuate community
:
Thank you to our first responders
They say time heals and brings perspective. In this case, the past year has also brought answers.

Thanks to multiple investigative reports, we now know what Gatlinburg and Sevier County officials were doing at almost any given time. We can take some comfort in knowing Fire Chief Greg Miller, City Manager Cindy Ogle, GSMNP Superintendent Cassius Cash and others were fighting to alert residents and keep them and their homes safe.

As the flames raced over the parched mountains and hills surrounding the city, officers in patrol cars sped from one neighborhood to another.

As 70 mile-per-hour gusts carried sparks to unscorched ground, police pulled off at each motel, subdivision and community. There they went door to door, banging until they could be heard over the wind and blaring smoke alarms.

As frightened residents answered, officers provided evacuation orders and advice. For those that were paralyzed by disability or even fear, officers helped get them out, even carrying some to their cars. Body camera video even shows officers scooping up pets and putting them in their patrol cars before dropping them off at a shelter.

We don't know their names, we don't recognize their voices, but we know their spirit.
"They looked like gladiators"
:
State troopers come to the rescue
Sometime that night, Linda Morrow woke to the sound of crackling flames. Officers never made it to her door on Baskins Creek Road, and as she slept, the fire crept into her home. When she opened her eyes, she saw her belongings already burning around her.
"Waking up that night is something I'll never forget," she said. "The cabin was already on fire."
Morrow only had time to grab her rubber house shoes as she ran from the house. When she made it outside, embers were flying all around her.
"Everything was on fire, the woods, the cabins, everything," she said.
Her first thought: get in the car and go. But her keys were inside. She tried to get into a van full of evacuees, but a fallen tree had cut off her path. The only other way out was on her own two feet.
So Morrow began to run.
With flames all around her, Morrow ran for her life. With every step, she repeated one prayer: "Jesus help me. Jesus help me."
"They looked like gladiators, you know," she said.
Those gladiators were Tennessee State Troopers. As they reached Morrow one trooper noticed she was covered in burns and immediately picked her up and began taking her down the mountain.
"He asked me how old I was and I told him, and then he says, 'well how much do you weigh?' and I told him and I didn't lie, I told the truth," she laughed.
That trooper – Stephen Barclay – delivered Morrow to safety, but never introduced himself before going to save others.
It wasn't until nearly seven months later that she had a chance to thank Barclay. Time didn't dull those vivid memories. When they met again on the road where he first lifted her off her tired feet, Morrow recognized him immediately and ran to hug him.
"I told one of my neighbors I'm going to try not to cry and I'm going to hug the stuffing out of him," Morrow said.
"You got the stuffing. You got me," Barclay joked.
In the time between their two meetings, Barclay became one of seven officers recognized with the Lifesaver Award for their acts of bravery and heroism on that devastating night.
On the other side of the lens
:
Inside Channel 10 the night of the fires
In the days, weeks and months after the wildfires burned in Sevier County, our newsroom told countless stories. But there's one we didn't tell, and that was ours.

Doing so took every hand, every mind, every talent in our newsroom. Our meteorologists and weather team poured over incoming models, forecasts from the National Weather Service and data from their instruments and ones in the national park. Our digital team took in information from viewers and residents as you sent us reports, video, photos and questions. Our anchors helped monitor breaking updates, and brought them to you live, sometimes for hours on end, as was the case for Abby Ham. Our crews of reporters and visual storytellers raced toward the disaster with courage, determination and a desire to tell your stories and bring you answers. And our producers spent hours funneling that content into the newscasts you watched on Channel 10.

Looking at how we handled that night is another piece of the ever-growing puzzle of what happened that night. And it's best told in our team's own words.
"May They Rest in Peace"
:
Remembering the lives lost
Three hundred sixty-five days later, it's still not easy to talk about the 14 lives lost that night.

To those families, friends and loved ones who know that loss, we offer this.

We can never truly understand the worry you felt in those days following the fire, or what it was like to hear the words that extinguished the hope you'd clung to so dearly. We cannot know the frustration, the anger or the deep, deep sorrow that came from losing a loved one in a tragedy of this magnitude. But know that as your hearts ached, ours ached for you. As you prayed, first for miracles, and then for answers, our spare moments were filled with prayers for your safety and strength. As we spoke with you over those truly awful weeks, as we came to know you through your loss, we saw the love, spirit and fortitude in you that makes East Tennessee so strong.

Know today, 365 days later, that as you pause with grief, we do as well.

Above all, know today how much we admire your hope, respect your resilience and appreciate your determination to carry on.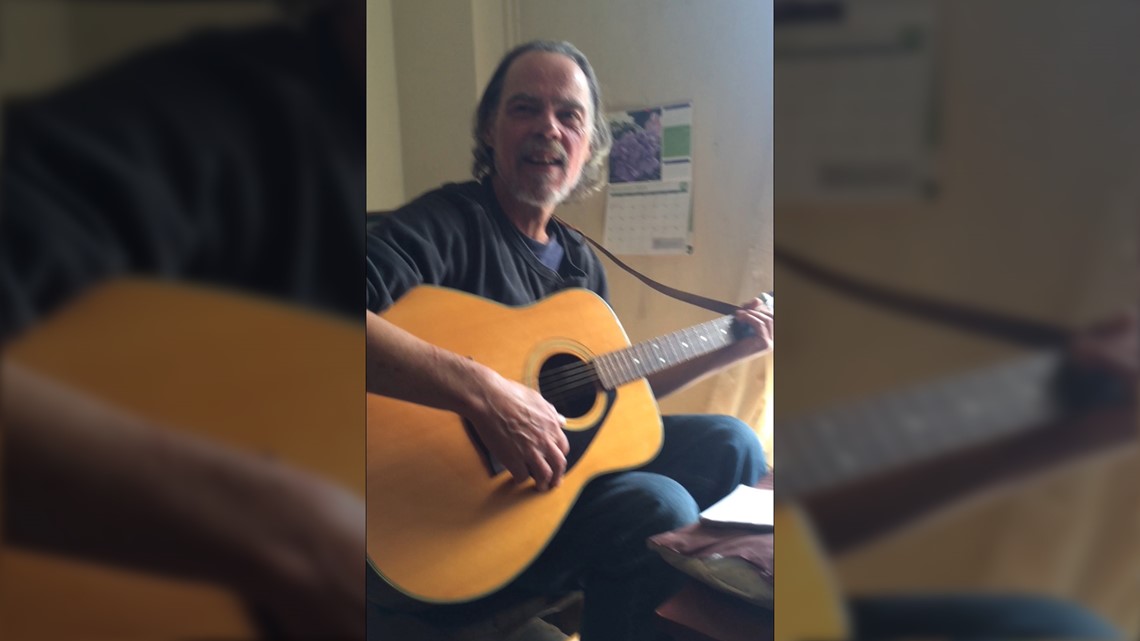 Robert Alan Hejny
Known to friends as Bobby, Hejny moved to Gatlinburg in 2005. Before that he lived in Biloxi, Mississippi, where he survived Hurricane Katrina. His sister Georgette said he loved music and worked in various restaurants throughout the city. Bobby, 63, had a tight-knit group of friends here in East Tennessee. They remember him as a free spirit who adored being out in nature.

Elaine Brown
Elaine, 81, lived in Sevierville at the time of the fire. She died in a multi-car wreck that night, trying to survive.

Bradley Phillips
Bradley, 59, died not far from his home in Pigeon Forge.

John and Marilyn Tegler
John, 71, and Marilyn, 70, traveled to Gatlinburg from their home in Canada to celebrate the Thanksgiving weekend in the Smoky Mountains. When the fire threatened their cabin in Chalet Village, they tried to escape. They were just months from celebrating their 50th anniversary.

Jon and Janet Summers
Jon and Janet, both 61, traveled to Gatlinburg with their three sons for a birthday celebration in Chalet Village. When the wildfires became a threat, the family tried to escape in their car, but debris on the roads forced them to try and escape by foot. The Memphis couple was separated from their sons as they fled. The three men were rescued and transferred to Vanderbilt Medical Center for treatment. Days later they learned their parents had not survived. The loss was felt not just by the family, but by the community as well.
"They were always a second set parents to everybody," one family friend remembered. "We were always eating dinner at their house, talking to them about things. They were very caring people."
All three of Jon and Janet's sons survived their injuries.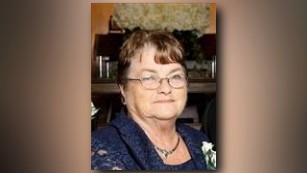 May Vance
May, 75, lived in Gatlinburg. According to her obituary, she loved gardening, sewing, animals and taking trips to the beach. Above all, she loved spending time with her grandchildren.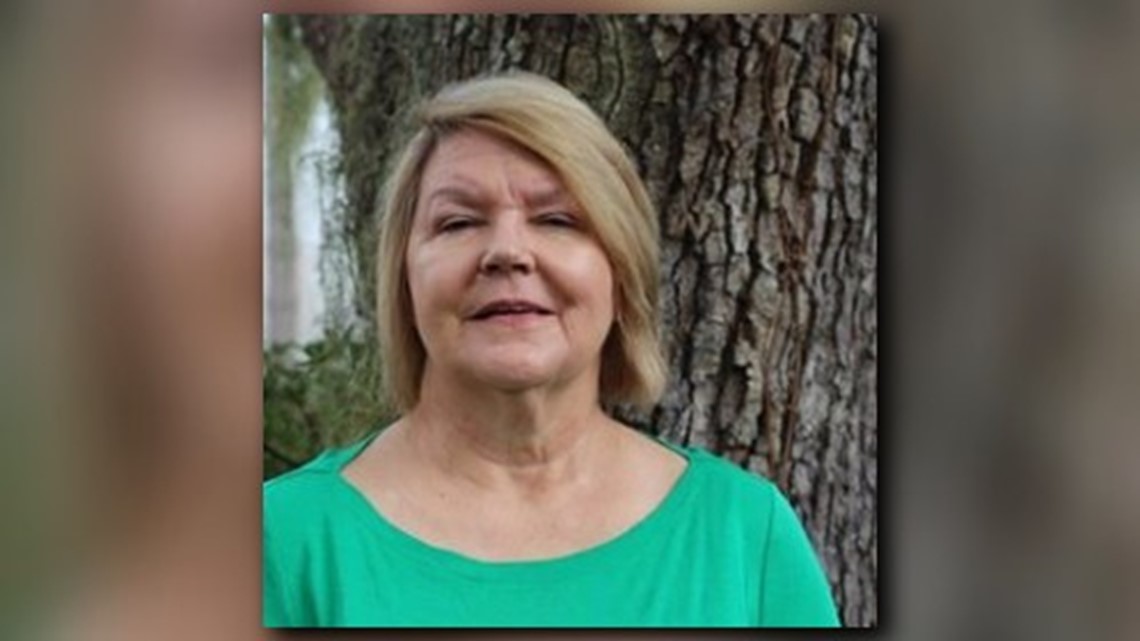 Alice Hegler
Alice, 70, lived in Chalet Village with her son James. She called him that night, concerned about the fire. They were on the phone together around 8:30 p.m. when it disconnected. James raced home from work to save her, but says a stranger turned him around before he could drive into the fire. He said fire crews didn't hesitate to rush into the flames to try and save his mother, for which he is grateful.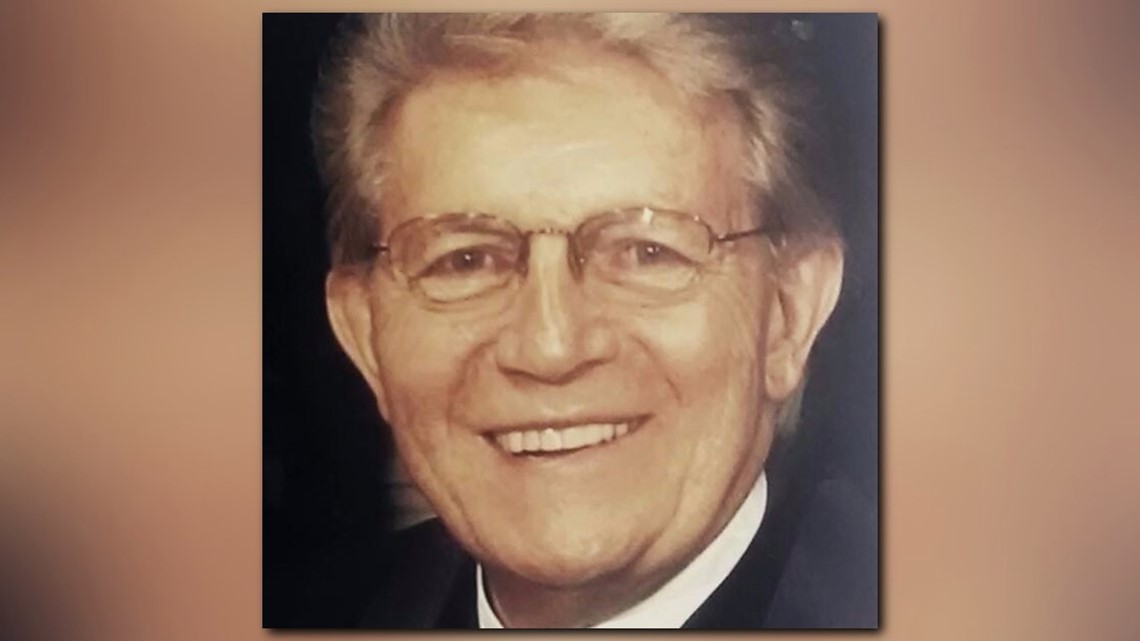 Reverend Dr. Ed Taylor
Reverend Ed Taylor, 85, is known for pioneering the wedding industry in Sevier County, presiding over some 70,000 weddings in Gatlinburg over the years. After the vows were said and done, Taylor remained a part of those couples' lives, encouraging them to call if they had any troubles he could help with.
After the reverend's death his son Eddie said he wanted people to continue celebrating his father's life and all the good and funny things he'd done over the years.

Constance, Chloe and Lily Reed
Perhaps the most well-known of the wildfire victims were Constance, 34, Chloe, 12, and Lily, 9. The mother and two daughters lived with their family in Gatlinburg on Wiley Oakley Road. On the night of the fires, Constance's husband, Michael, and their son went for a drive, not realizing how close the flames were to the house until Constance called him. They tried to return to the house, but the way was blocked. Deputies went to the cabin, but found no sign of anyone there. The three were later found dead.
The effort to "Reunite the Reeds" touched hearts across the country.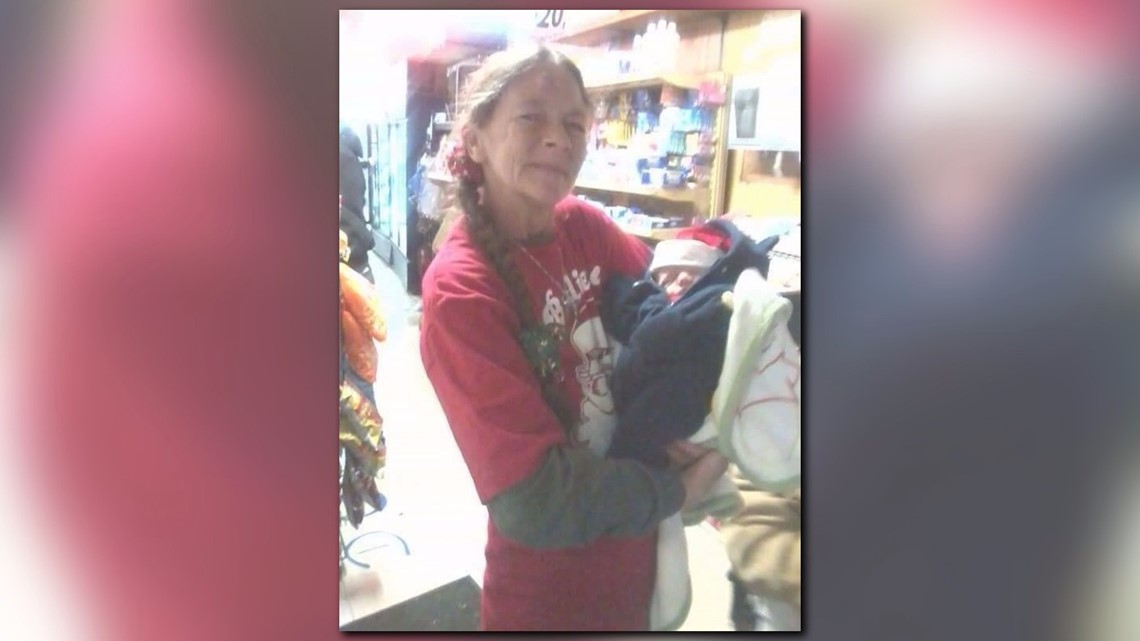 Pamela Johnson
To some she was Pamela, but to much of Gatlinburg, she was Miss Pam from McKinneys Market.
"If you look like you're sad or just might need a hug she literally reaches across the counter hugs your neck and tells you she loves you," one person remembered.
The 59-year-old grandmother was the last person to be identified, nearly two months after that fateful night.
Smokies Stronger
:
Moving forward, stronger than ever
At one of his first news conferences following the night of the wildfires, Gatlinburg Mayor Mike Werner called the people of Sevier County "mountain tough." He said that strength was the reason the community would go on, would rebuild and prosper.
Over the past year, Sevier County has done each of those things. The community has also shown it won't soon forget what happened, and it won't turn a blind eye and allow a similar tragedy to happen again.
Over the past year, as residents begin to rebuild, many have opted to build and landscape in a style known as "firewise." It's part of a national program that helps homeowners take steps to make sure their property is more likely to survive a wildfire. Steps include building with fire-resistant materials, clearing brush, and being conscious of landscaping near the home.
Chalet Village was one of the neighborhoods decimated by the fires. Now, the homeowner's association is working with the fire department and the division of forestry to be recognized as a Firewise community.
"You get hit in the head with a 2x4 once," is how one Chalet Village resident, Pete Jucker, described it. "If you're wise enough to take that hit and learn from it, you get a little smarter. We want to learn from the experience and be smarter."
Another way the community is growing from the fires is by taking steps to be sure residents can be alerted of evacuation orders in time. That night, multiple people, including Pete and his wife, Joy, say they only learned of the threat of spreading fire through friends.
The new system is set to cost $715,000. It will allow officials to trigger alerts and warnings locally through public warning sirens and speakers. The notification system will also include an AM Radio frequency to broadcast alerts, evacuation routes and procedures as well as other critical information. At least five new alarms have already been installed in downtown Gatlinburg. They've been operational since April 2017. A total of 14 will be installed around the county, including one in Chalet Village.
"It's not going to protect us, it's going to let us know when something is happening," said Jucker. "If it does happen again, a better warning system that is activated on time is definitely going to be a good thing."
The county 911 board has approved an expansion of the CodeRED notification system. That program allows agencies to provide alerts directly to their communities via phone in case of an emergency. Now every fire, police, EMS and rescue squad will be able to use it in their jurisdiction.
The Sevier County Emergency Management Agency applied for access to deliver Integrated Public Alert and Warning System notifications. The access will allow officials to send out timely emergency notifications without relying on other agencies. An IPAWS alert can be delivered via radio, television, satellite radio, cell phones and across weather radios, internet, siren systems and roadway digital message boards.
Sevier County Emergency Management Agency has applied for a grant through the UT Agricultural Extension office to design and produce pamphlets, flip charts and guides. The guides will "serve to educate residents, businesses and visitors to Sevier County of what to do during and after a disaster." The guides will also be distributed to overnight rentals. The guides will "provide information concerning what to do during a variety of events such as fire, tornado, ice storm, etc."