A Tennessee Amy National Guard pilot flying above Gatlinburg and the Great Smoky Mountains points out a striking contrast in the year since the wildfire.
"You're looking one way and you can see the beautiful colors with the trees (on one side of the mountains) and you turn 180 degrees you can very clearly see the path the fire took," said combat veteran Matt Jaggers.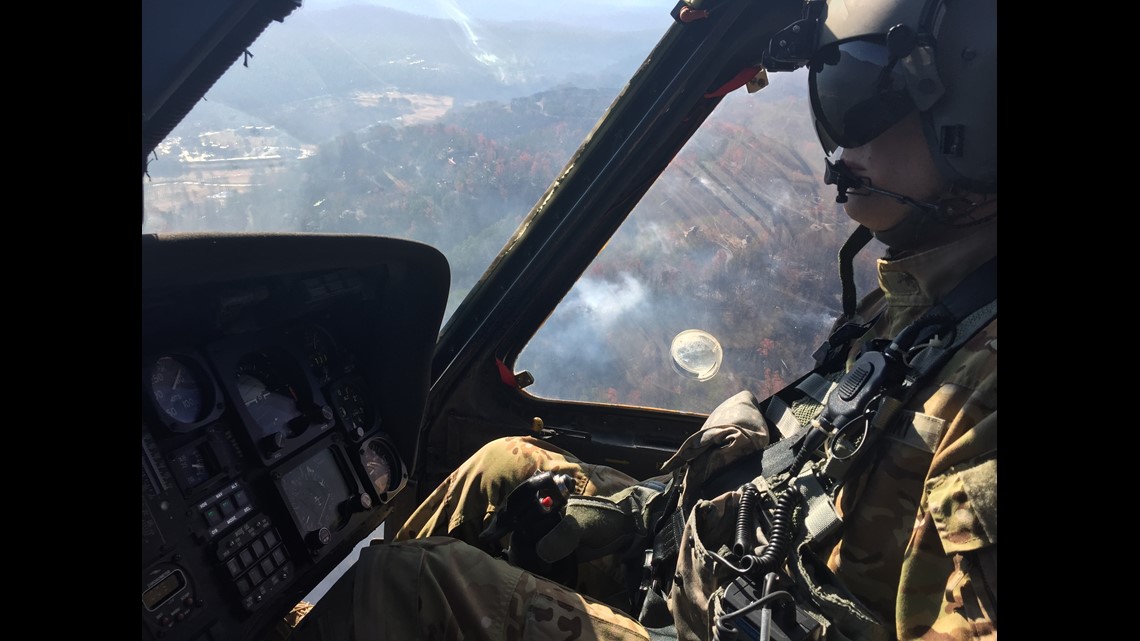 Hovering at 2,000 feet and looking back across the five air miles from the origination point of the fire at the Chimney Tops in the national park to the tourist city Gatlinburg down the valley, parts of the landscape glow in a mix of orange and red. On the windward side of the same ridge, the color is ashen grey with nothing but blackened trunks of fire-ravaged forest.
Jaggers was among the helicopter crews dropping tens of thousands of gallons of water from buckets slung below four helicopters on Nov. 29, 2016, helping stop fire from torching more forest and homes.
"It's largely what the National Guard is all about, being able to help our friends and neighbors," Jaggers said.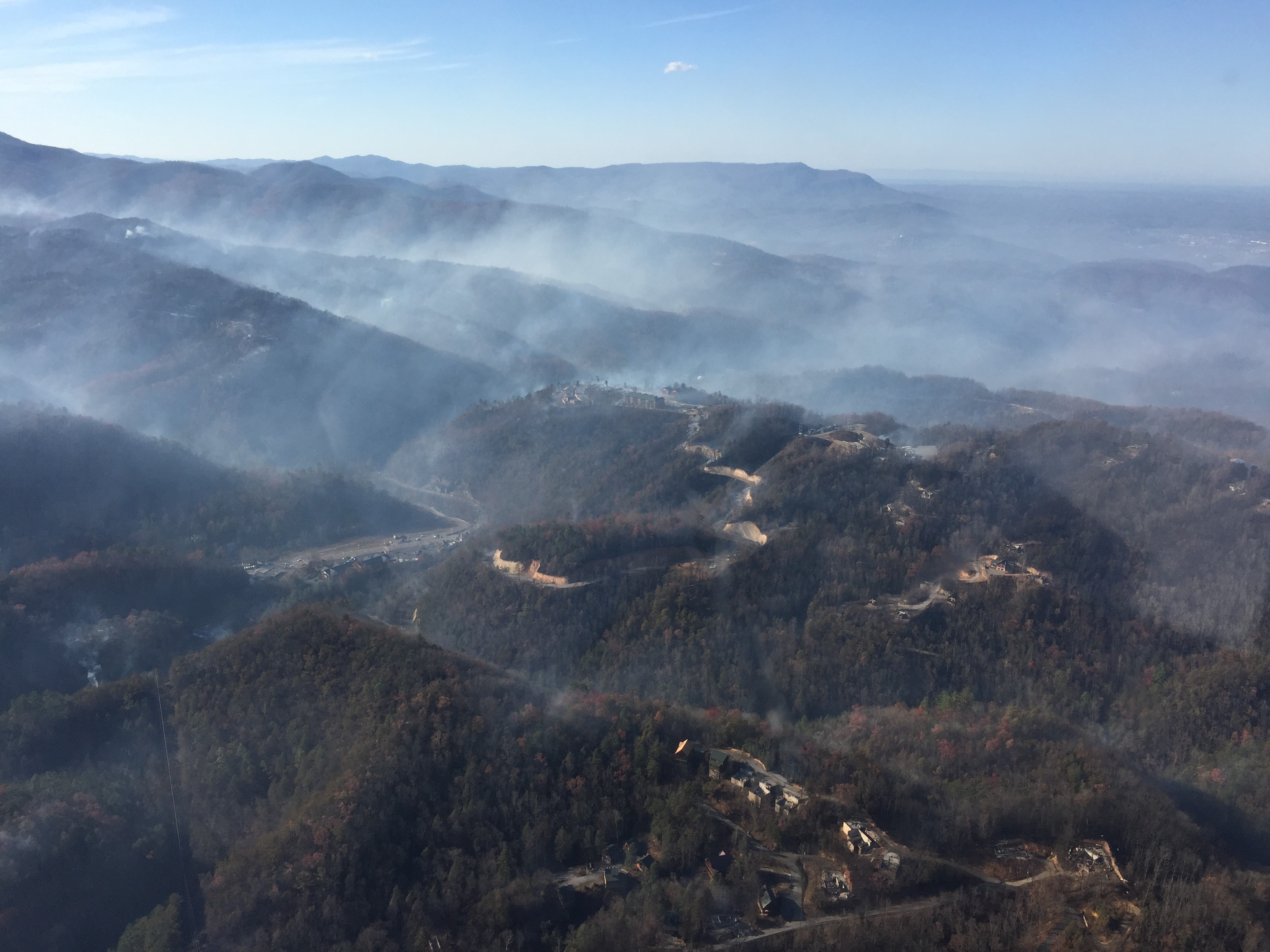 Fellow 1-230th pilot Glynn Corkern is a veteran of almost a half-dozen combat tours and was also at the controls last year.
"Other than in a war zone theater I've never seen that kind of destruction anywhere," recalled Corkern. "We left that day, all of us I think kind of depressed."
Pilots and crews flew a total of more than 18 hours that day dropping 39 buckets of water on various hotspots on that dark day.
"To see how much growth has come back (in Gatlinburg) as fast as it has, that's pretty incredible," Corkern said after flying over the same ground he last saw one year ago.
That is especially true for a house with a green roof Corkern worked to save by tossing water on flames threatening to run up the deck and consume the house.
"To come back and see that house there and looking good, that was really nice," Corkern said.