True Volunteers: Stories of heroism and generosity from the wildfires
It's been two years since the Sevier County wildfires. If there's one thing we learned, it's that the Volunteer Spirit is indomitable in the face of overwhelming tragedy -- and we have dozens of stories to prove it.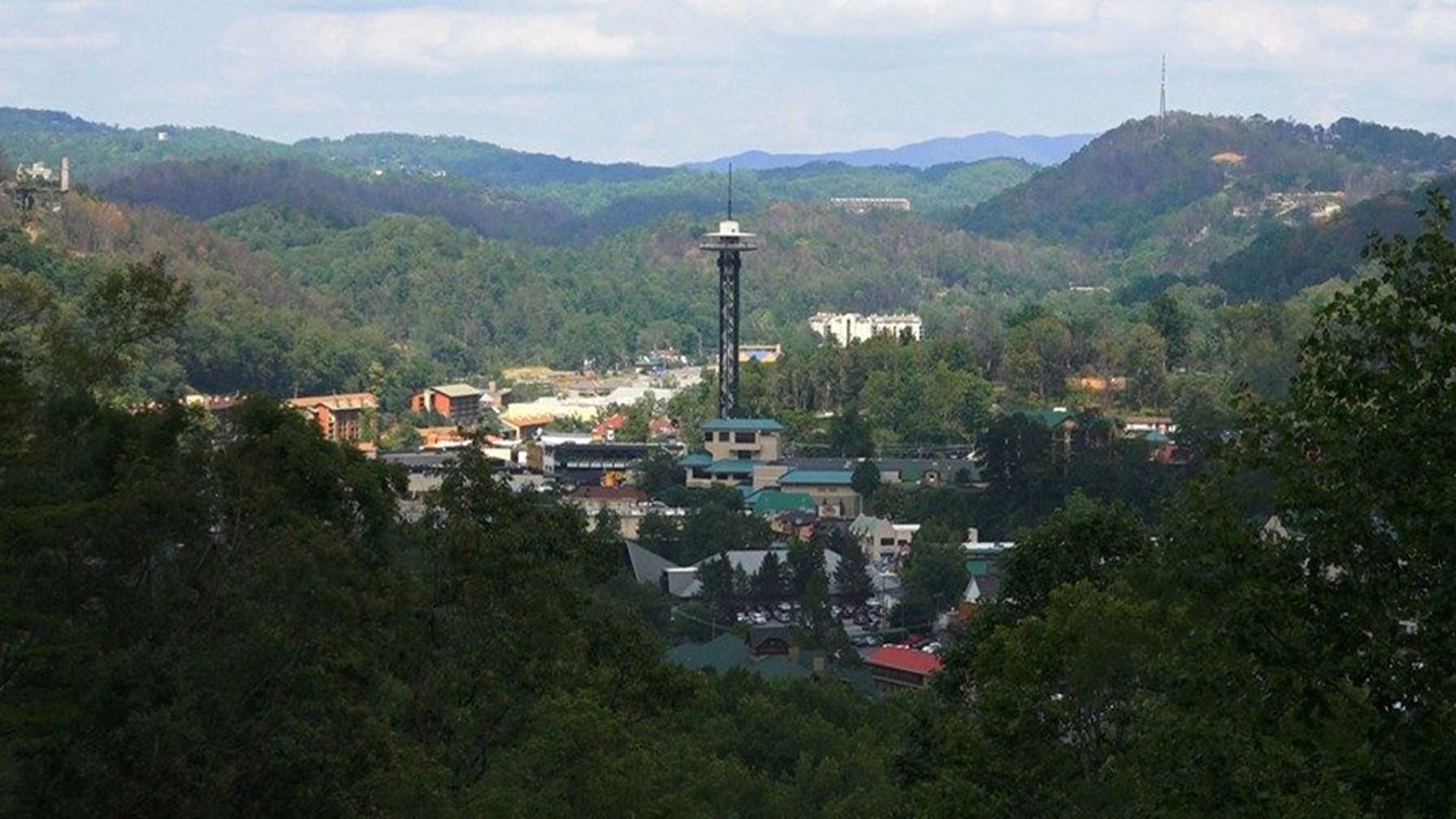 No amount of time can truly heal all the wounds left by a great tragedy like the Sevier County wildfires, as much as we'd like it to just go away. There is hope in spite of this pain, though, and we've seen it blossom from the night of the fires.
That hope is in the hundreds of named and unnamed heroes who risked their lives to rescue others. It's in the thousands of volunteers from across the world who gave what they could in the greatest times of need and beyond. It's in the tales of recovery and rebuilding within just the first year.
The response people showed during and after the wildfires proved the "Volunteer State" is not just a name, it's within the spirit of people here and across the world. We dug through hundreds of stories in hopes of proving this, and we were not disappointed to find more stories than we can possibly highlight here.
From heroes who risked their lives to help others, to hometown celebrities who've given so much more than just money, to simple stories of hope and joy from people who lost everything: We believe these stories deserve your attention once more, even if it's only as a reminder of how much good happened since then. Simply click on the story title to relive these many inspiring and wonderful moments of generosity.
Heroes From All Over
:
"The final disbursement from Dolly's "My People Fund" had recipients expecting their last $1,000 check. Instead, Dolly showed up to hand them a check for $5,000 personally instead."
"On a terrifying night for many, Luke Walker was on a mission to save lives."
"They made their way to a convenience store's parking lot and desperately tried to call 911, but couldn't get through. That's when a man drove up and his car was smoking."
"Residents on Shields Mountain are thanking two Sevierville men for leaving their burning cabins to save their lives."
"For the first time, the dispatcher and firefighter who came to the Alabama couple's rescue talk about the desperate attempts to get them to safety."
"Vinnie Vineyard owns a local cab company called Funk Master V's Uptown Cabs. When he saw the video, he took action. He got into one of his taxis and headed toward Gatlinburg."
"After miraculously surviving the wildfire, Charles the pig is helping raise money for his family and his own medical bills through t-shirts and prints with his likeness."
The Generosity of Friends and Strangers
:
Rebuilding Stronger Than Ever
:
"Dozens of displaced wildfire victims are replenishing their collection of family photos, thanks to a group of Sevier County volunteers."
"More than 2,000 volunteers from a group called "Builders for Christ" spent the last three months helping rebuild Roaring Fork Baptist."
"Many people were already planning a road trip to enjoy some awesome steak and service in the new building. 95 percent of the original staff from before the fire is back at work serving once again."
"Ben Stroupe knows better than many how deeply music can heal. When he is not serving up a meal, he is rocking out at the Crystelle Creek Restaurant and Grill in Gatlinburg on Monday and Tuesday nights."
"Cowart is confident the people in his photos and in Gatlinburg will recover and move forward."
"She came across a photo that showed soldiers around a tattered American flag flying proudly on a flagpole, with everything else around it burned to ashes. But she recognized the view and observation deck and realized that it was Crockett Mountain Concession's flag."
"From ridge to ridge, burn scars are now a binding part of the Gatlinburg community."
"Appalachia Service Project, Mountain Tough Recovery Team and a slew of other organizations and volunteers rebuilt Ernest Ogle's Gatlinburg home and finished in time to dedicate it before his birthday."
"Rodney Clark is emptying his retirement savings to build tiny homes for wildfire victims."
"Many reported that community and social supports have been instrumental in helping them regain stability."