CALDWELL COUNTY, N.C. -- We can't say THANK YOU enough to all the first responders out there, making sure everyone is safe in this record-setting snowstorm.
That includes a Triad soldier who carried a baby to safety in Hudson, NC during Sunday's storm. The guardsman is with the 883rd Engineer Company from Winston-Salem.
He is 27-year-old Sgt. Donovan McPherson. He's been a Guardsman for 11 years. He joined as a senior in high school. When not out being an American hero, Sgt. McPherson is a student at UNC Greensboro (UNCG).
The NC National Guard says the baby was sick and needed to get across town for medical help, and Sgt. McPherson was there to get the child to safety. They posted a photo of the event on Facebook, and it speaks for itself -- our first responders are incredible.
The NC National Guard says McPherson was also part of relief efforts during Hurricane Florence.
PHOTOS: National Guard Helps Stranded Drivers
Hometown Heroes | NC National Guard Helping Across the State After Winter Storm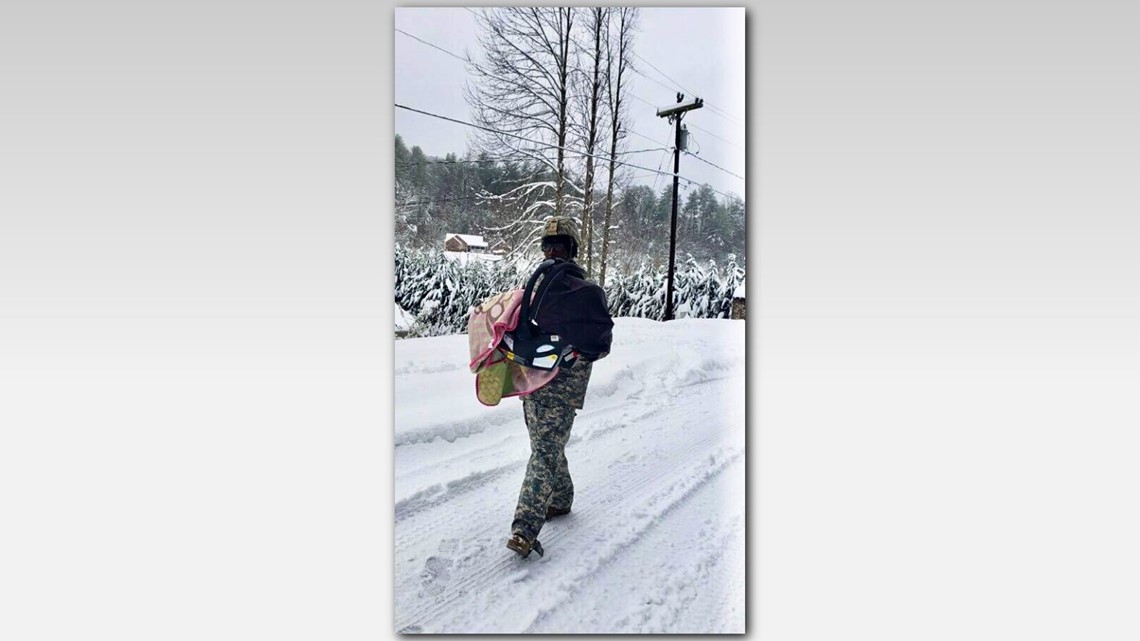 Check this out: Top 'Snow Day' Must Watch Videos, Photos That Will Put a Smile on Your Face
Follow WFMY News 2 on Facebook and Twitter
► Make it easy to keep up to date with more stories like this. Download the WFMY News 2 App: Apple Users, Android Users