KNOXVILLE, Tenn. — When Knoxville native Karen Hunt Hackney retired from Western Kentucky University, the astronomy and physics professor's career included a stint leading the state's NASA consortium and being honored as a Kentucky Colonel by the governor.
Her astronomy career started with an education at the University of Tennessee in the 1960s, where she learned from a superstar female scientist in a male-dominated field.
"There were three of us [female students], and the great thing about that is Dr. Isabel Tipton was my physics professor," said Hackney.
Tipton taught all her students physics, but she educated the female pupils in perseverance.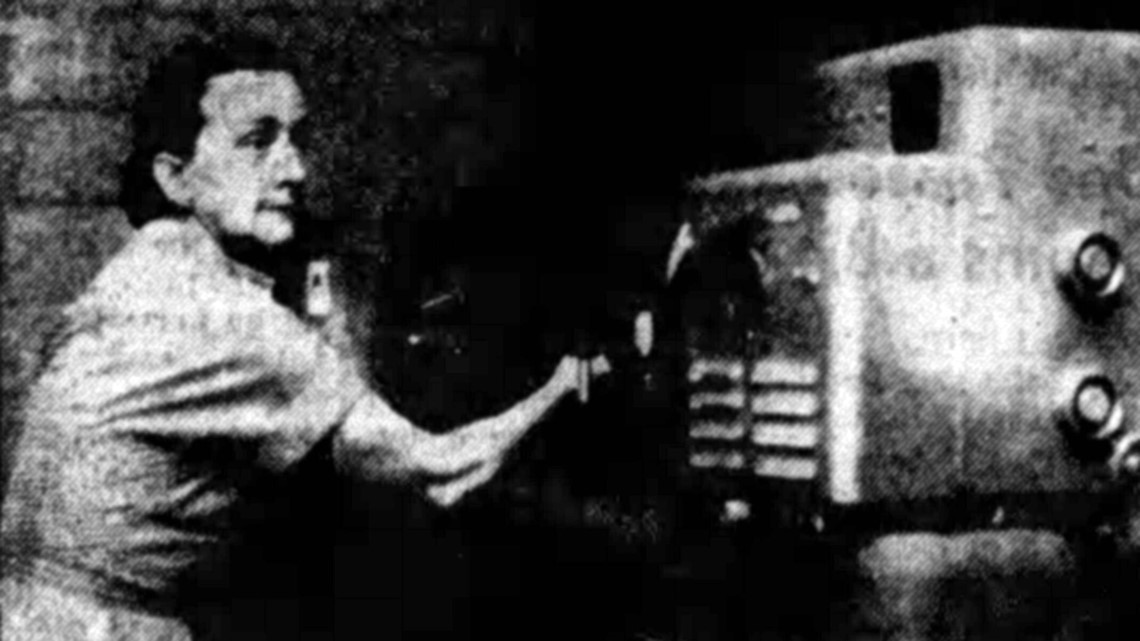 "She could tell the things that happened to her at Duke as she was the only female in so many of her classes. She was a mentor. We had to endure some jokes and skepticism. People would make comments about the girls' legs and calf muscles being big from walking up and down the hill to Ayers Hall. In the introductory courses, some people assumed the women were really there to try to find a husband in the class instead of being serious about learning. I told them I brought my own [husband], thank you."
Hackney had the support of a teacher she could emulate.
Isabel Hanson Tipton was not as fortunate during her youth in Monroe, Georgia, and college career at the University of Georgia. She wanted to study chemistry, but the department at the university wanted nothing to do with a woman.
She found acceptance in the physics department, completed her undergraduate and master's degrees, and then went to Duke University to obtain her doctorate in physics.
At Duke, Isabel met zoology student Samuel Tipton. The two obtained their doctorates, married, and Isabel put her career on hold to raise a family. She resumed her physics career a decade later and both husband and wife were hired by the University of Tennessee in 1948.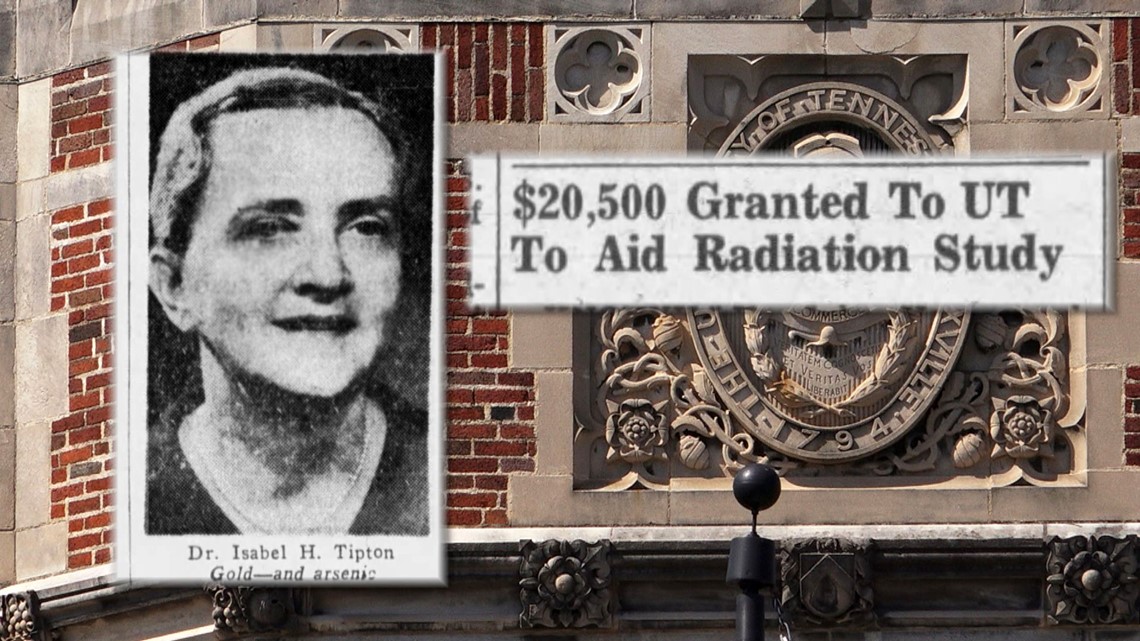 Some 1950s headlines grabbed attention by focusing on the curiosity of a female scientist. The Knoxville News Sentinel article on an upcoming keynote speech featured the headline, "Mother of 4 Named Science Fair Speaker."
Tipton earned respect and well-deserved coverage in the media for her scientific research. In the early years of the atomic age, she was a leader in the effort to determine how much radiation is dangerous to human tissue. The work examined trace metals found in the body to measure radioactivity levels, an especially important breakthrough for the safety of workers in Oak Ridge.
In May 1962, Tipton became a media sensation in football-crazed Tennessee for a different type of college bowl game. The nationally-televised College Bowl, a quiz show that pitted students from two schools head-to-head, invited the University of Tennessee as a contestant. Victorious schools won cash prizes and scholarships from sponsor General Electric.
Dr. Isabel Tipton took charge as head coach of the College Bowl team, held tryouts on campus, and drilled the selected team of students to prepare them for competition in New York City. After months of preparation, the team received a police escort and big sendoff from fans at the airport on May 4, 1962.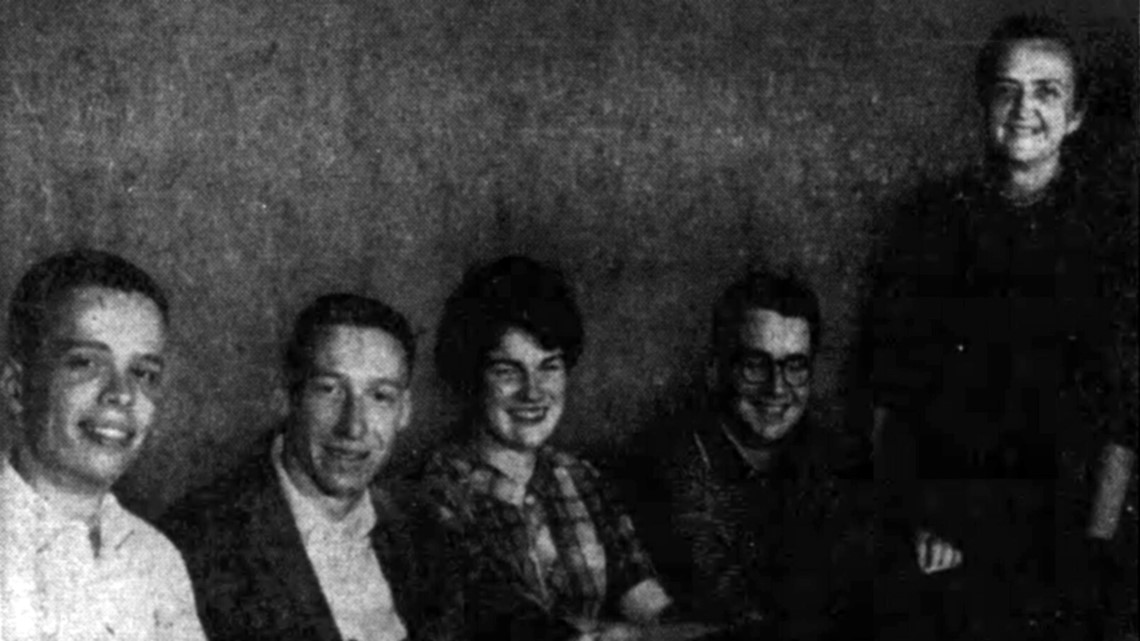 Tipton was again in the role of overcoming skeptics. The team from Tennessee was considered an underdog with many holding stereotypes that southern schools were backwoods institutions with inferior academics.
The Tennessee Vols brain team took to the airwaves during an era when television options were limited to around three channels. The viewership was immense on WBIR, then a CBS affiliate that carried the national Sunday evening broadcast.
Tennessee was victorious in its first episode against Manhattan College. The Vols returned the following week as champs and defeated King's College of Pennsylvania. After the Vols defeated Rhode Island in the third week, they had a shot to tie the southern school record of four wins on the show set by Vanderbilt.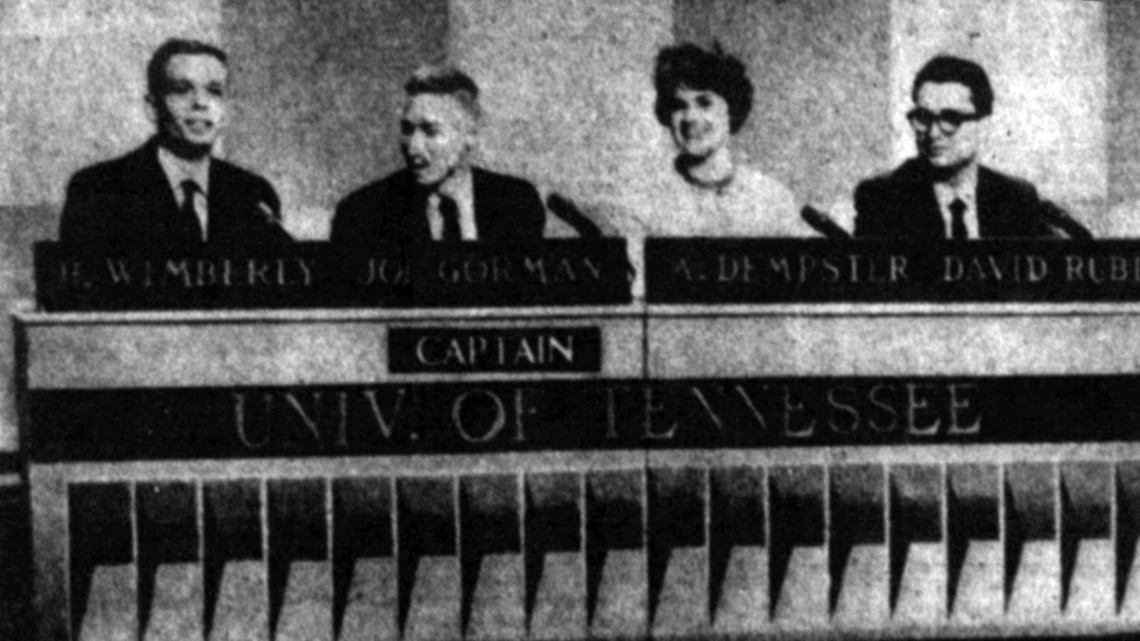 When the Vols won their fourth consecutive College Bowl matchup, fans in Knoxville did not get to see it live. CBS preempted the program to show an interview with an astronaut, infuriating viewers in Knoxville. The episode aired later on tape delay. The frustration did not dampen enthusiasm in town as Coach Tipton and the team were paraded down Gay Street and showered with confetti.
The College Bowl program limited schools to no more than five victories. The Vols fell short of undefeated perfection by losing to Rochester in its fifth contest. But Tipton's team already won national esteem for the University of Tennessee academics. She also stood as an example for young girls across the nation interested in pursuing science, including Karen Hunt Hackney.
"She was extremely supportive. She was a fantastic mentor and role model for the three of us who were in the physics class," said Hackney.
ROLE MODEL AT CAMPUS AND HOME
Isabel Tipton was not only concerned about the rights of women in the classroom. She was outspoken at a massive rallies on campus by thousands of female students objecting to an unfair midnight dorm curfew that only applied to women's dorms. The curfew policy was eventually eliminated.
Dr. Isabel Tipton retired in 1972. She died in 1980. A room in the physics department building is named in her honor. A scholarship named for Tipton is given to a female student pursuing physics.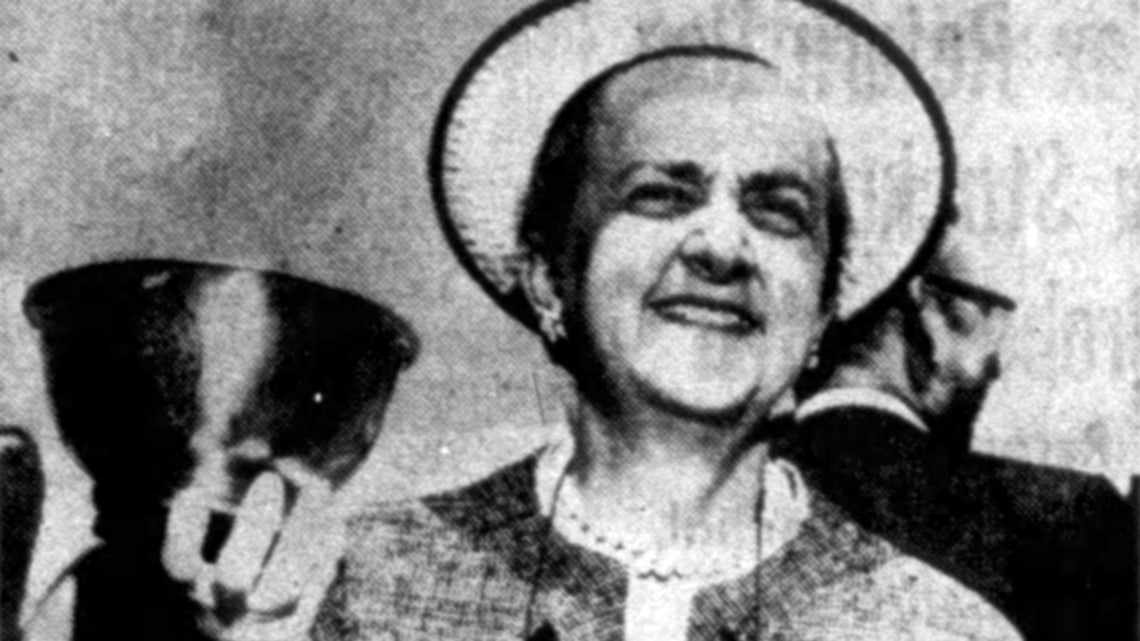 The effort to create a scholarship in Isabel Tipton's name was led by her daughter, another professional trailblazer for women. Jennifer Tipton is known as "the queen of theater lighting" and won a Tony Award for set lighting design. In 2008, Jennifer Tipton received a grant from the Macarthur Fellows Program, commonly referred to as a "genius" grant of $500,000.