KNOXVILLE, Tenn. — An acclaimed cellist performed in Knoxville Friday night — Yo-Yo Ma. He performed at World's Fair Park, headlining the Our Common Nature music festival. The event was meant to be a celebration of Appalachian culture
His performance was scheduled for May 26 starting at 8 p.m.
The music festival was created in partnership with Big Ears and is meant to give people a week of cultural experiences that make up Appalachian culture, including Indigenous voices, European voices, Latinx voices, Black voices and more.
Yo-Yo Ma will be joined by Rhiannon Giddens, Edgar Meyer and Chris Thile during Our Common Nature, along with storytellers, poets, puppets and dancers.
The Rhiannon Giddens with Justin Robinson and Dirk Powell performance, as part of the music festival, is scheduled for May 27 at 8 p.m. in the Bijou Theatre.
The event will also include selections of the region's food, arts and crafts. People will also be able to enjoy storytelling events, square dancing, music making and more.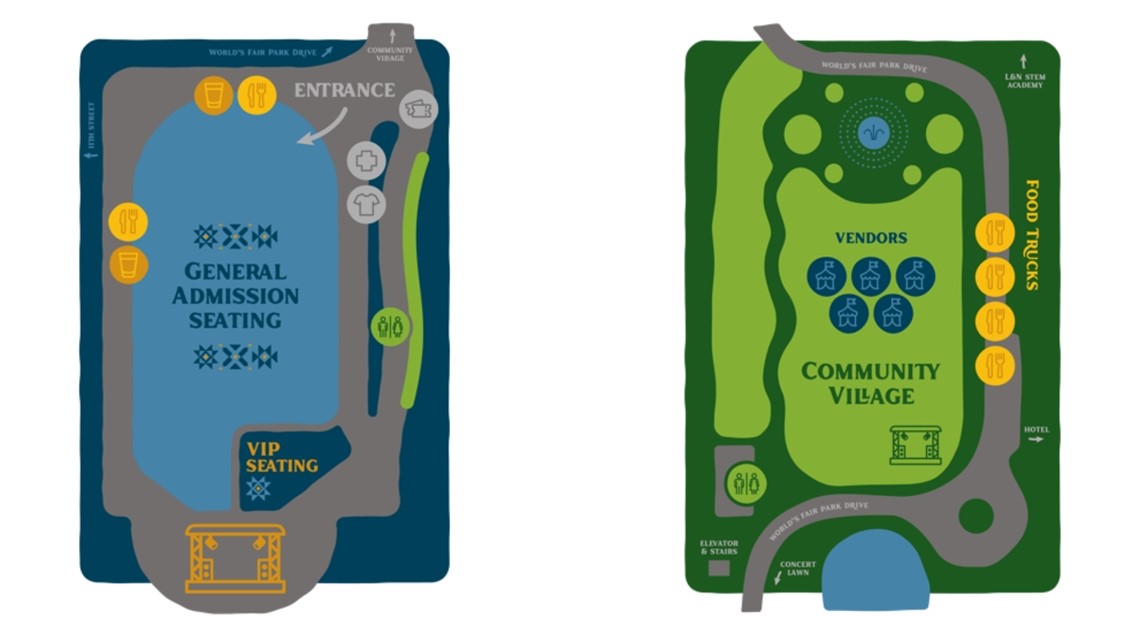 Yo-Yo Ma's performance will be near the craft village and have pre-performance entertainment. Fans who did not get a pass will also be able to watch it on a large screen on the North Festival Lawn, past the World's Fair Park splash pads and near the East Tennessee Veterans Memorial.
The North Festival Lawn is free for everyone and starts at around 5 p.m. A schedule of events on that lawn is available below.
5:00 p.m. North Lawn Craft Village Opens and Live Entertainment Begins (North Lawn)
4:45 p.m. - 5:30 p.m. Evie Andrus Music (North Lawn)
5:30 p.m. - 6 p.m. Storytelling with Kelle Jolly (North Lawn)
6 p.m. - 6:30 p.m. Community Parade featuring Cattywampus Puppet Council & the Knoxville Honkers & Bangers
6:30 p.m. - 6:45 p.m. Drums Up Guns Down & the Kuumba Watoto Dancers
6:45 p.m. - 7:15 p.m. Raven Rock Dancers
7:15 p.m. - 8 p.m. Rica Chicha
8 p.m. -10 p.m. Yo-Yo Ma & Friends Live Simulcast
Parking is located at World's Fair, Blackstock and Poplar Street parking lots, as well as other parking garages in the downtown area. While attendees can come and go as they please from the north lawn, re-entry will not be allowed once a person has entered the concert site. Pets are not allowed.