An 11-year-old girl in Georgia, four people in Florida and a driver in North Carolina have died as a result of Hurricane Michael.
Sarah Radney, identified by a coroner Thursday, was killed when a portable carport fell on her home in Seminole County, which is in the extreme southwest corner of Georgia.
Seminole County Emergency Management Agency director Travis Brooks said strong winds picked up the carport Wednesday and dropped it down on the roof of the home where the girl was inside. One of the carport's legs punctured the roof and hit the girl in the head. Due to the severity of the storm, responders did not get to the home until the overnight hours.
A Florida man was killed when a tree crashed through his home in Greensboro and trapped him, according to Gadsden County Sheriff's Office spokeswoman Anglie Hightower. It happened around 6 p.m. Wednesday. Downed power lines and blocked roads made it hard for emergency responders to get there. Officials hadn't immediately confirmed his name.
North Carolina authorities say a driver has died after a tree fell on his car as Michael's wind and rain lashed the state, according to the Associated Press.
The accident happened in Iredell County, north of Charlotte, where authorities have reported strong winds and numerous roads closed by flash flooding.
Kent Greene, the county's director of emergency management and fire services, said in an email that the man died Thursday after his car was struck by a tree on a highway east of Statesville.
Greene confirmed the death was storm-related. He wasn't able to immediately release the man's age or identity.
The sheriff's office has urged people to stay off the roads until the storm and its after-effects clear.
Meanwhile, the state is reporting nearly 220,000 power outages, with many in the Charlotte area.
PHOTOS: Hurricane Michael slams Florida Panhandle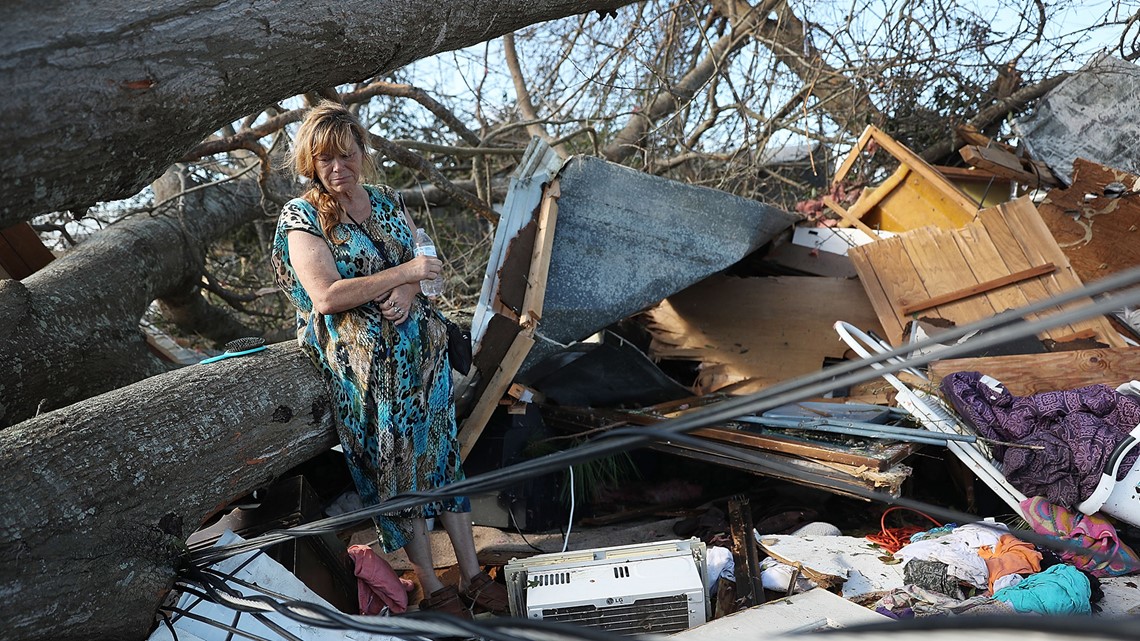 Contributing: Associated Press