KNOXVILLE, Tenn. — A hike to support all veterans suffering in silence kicked off in West Knoxville on Saturday.
Mary Foster, a retired United States Air Force Tech Sergeant, knows what it means to struggle. After retiring, her darkness struck again with unwanted thoughts crossing her mind.
"I went through some depression in the Air Force, I lost three family members within two years or three years of each other," she said. "I was emotionally abused in the military. And then in my last job, I was also emotionally and verbally abused."
Knowing she didn't want to feel that way, she asked for help.
Nathan Smith, a veteran and one of the organizers of the hike, said that each step is a wake-up call for vets suffering in silence.
"Suicide is a growing number amongst our veterans," he said. "Many of them are veterans, but a number of them are civilians as well."
This year, hundreds participated in the hike and its central message was: "If you're looking for a sign... this is it."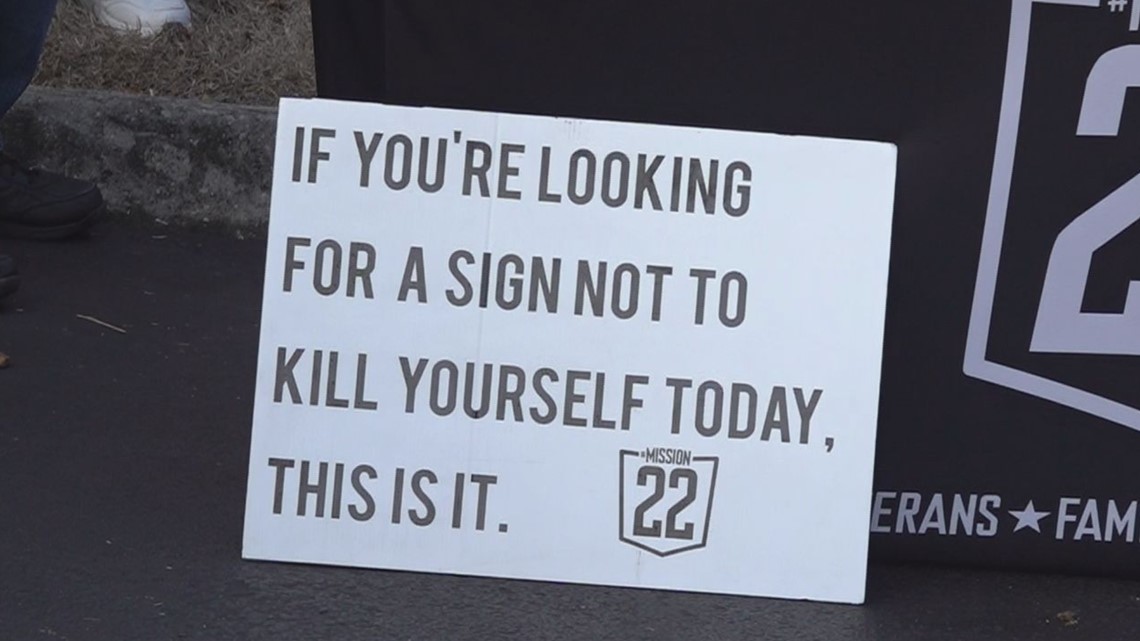 Foster said that you can ask for help and you do not have to go through it alone.
"It's not a stigma. Don't be afraid to go in and ask for help, because that's what the VA is here for," she said. "Be grateful for one thing a day and take that in... just one minute of time one second of your time."
Smith said the event started with 15 people four years ago. This year, about 180 people participated to support the cause and raised over $2,000.
If you or a loved one is struggling with suicidal thoughts, you can call the Suicide and Crisis Lifeline at 988.