KNOX COUNTY, Tenn — Years before he was helping 7th graders at Powell Middle School learn about geography and world events, Michael Pitt was a combat medic helping wounded troops on the battlefield.
"I couldn't even pretend to throw out a number, a lot," said Mr. Pitt about his two decades of service as a Navy corpsman.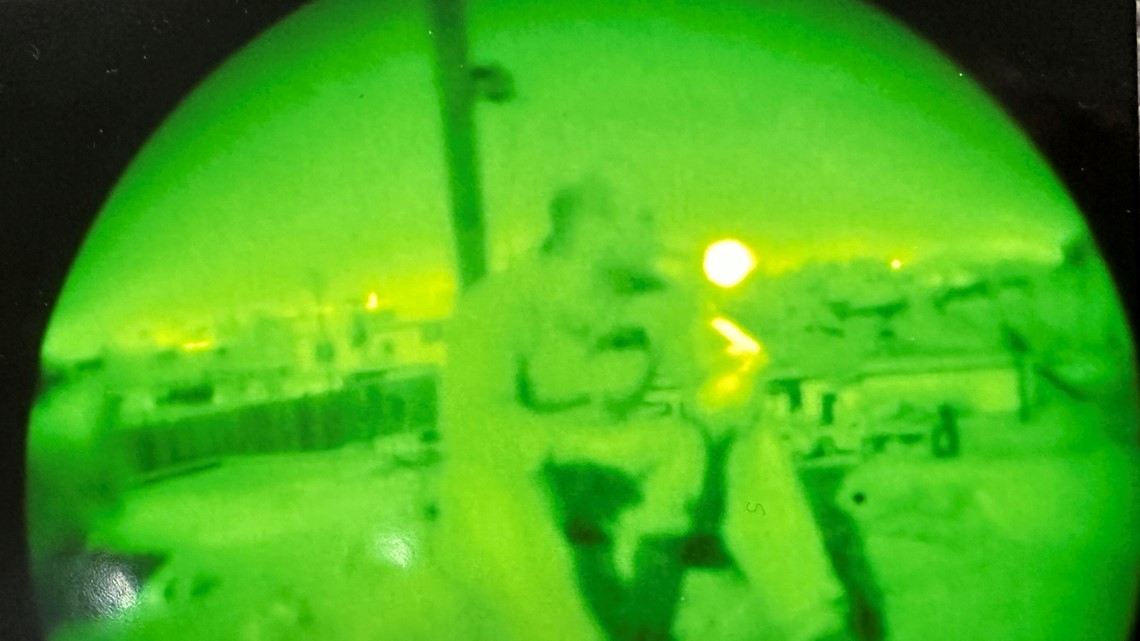 "You know, there were times in Thailand and Djibouti and in Somalia, and even times in Iraq and Afghanistan. You're it, you're kind of by yourself, there is no doctor there is no nurse, it's you. You are what they have," he said.
He is a veteran with 17 overseas career deployments.
"I think the only reason I retired was because my daughter asked me to retire. You know, when we broke it down to her, she asked, 'Does that mean you don't have to leave anymore?' I said, 'Well, yeah.' So she said, 'Okay, well, you can retire.' So that was it. That was my reason for retiring," said Mr. Pitt.
Today, his career change means earning a new degree with the goal of becoming a school guidance counselor. Part of that path includes a stint as an assistant teacher in the classroom of veteran 7th-grade teacher Mary Ann Edwards.
"I think he's made a big difference in the kids' lives," said Ms. Edwards.
She also said that she is honored to call him a friend.
"Sometimes I'll (see) him at the doorway when I'm about to go out and he will always say, 'Have a great day,' and grant me some kindness," said one student in the class.
"It's actually helped them open up when we're doing these things with social studies. Because I've been into a lot of the areas where they're learning about," said Mr. Pitt.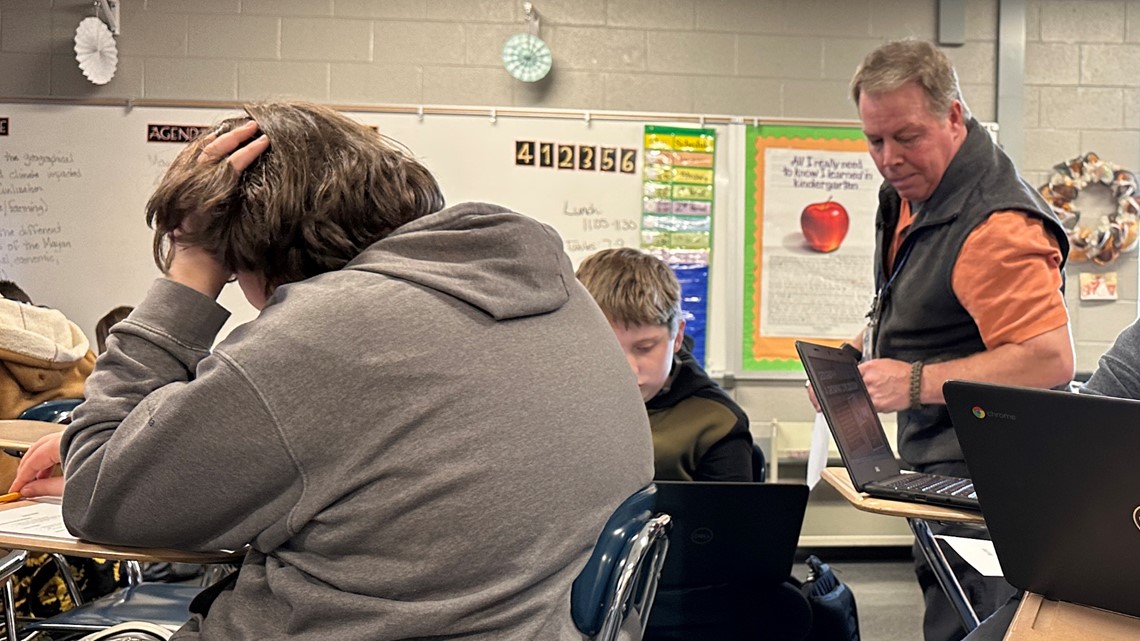 He has a knack for connecting with young teenagers — one he says isn't far removed from the instruction he offered during classes he lead in the Navy. It's also in line with what he calls "the family business." His dad served in the Navy and then went on to retire as an educator from Knox County Schools.
"Hopefully, it's an inspiration to make them feel like, 'If he can do it, I can do it,'" said Mr. Pitt.
He also said that one trait he hopes to instill in students is to have "a don't-quit attitude. Because it's easy to quit, once you start to quit, it's easy to quit."
In addition to our on-camera interview, Mr. Pitt agreed to answer the following ten questions about his military service and the influence it has had on his life.
1. What one person influenced you most in life?
One of my best friends through high school, God rest his soul. Early in my enlistment, he was diagnosed with MS and a brain stem tumor, and even as the disease(s) progressed, his attitude all the to the end was "Things could always be worse, so live every day to its fullest." That mentality is still with me today.
2. Do you feel honored and respected for serving your country?
I loved every day I served. I honestly could have spent my entire adult in service. There is a comradery that exists between service members like nowhere else. If my daughter had not asked me to retire, I would have stayed on active duty until mandatory retirement.
3. How can people thank you for your service?
People I run into every day always say thank you for your service and I appreciate those "thank you's" very much. The attitude towards our servicemen and women has changed greatly over the years, and definitely for the better.
4. How do you honor your fellow servicemen and women?
I do my best to continue the customs and traditions I learned while serving, especially after being promoted to Chief Petty Officer. One of the best things about becoming a Chief is, we get to continue to be a part of the selection process still today.
5. How do you think this generation of military men and women is different or similar to yours?
This is probably the funniest question to answer. When I first enlisted, all we ever heard from the senior enlisted, be it Navy or Marine, was, "What have they sent me," or "What is my Navy/Marine Corps coming to?" This makes me laugh because when I was young in my career, I said I would never say that. Guess what? I found myself saying it as well. I think we all say that and it has probably been said since the First Continental Army and Navy.
6. What influence did your military service have on the rest of your life?
My time in service actually turned me into a "Lifelong Learner." When I was in high school I never dreamed I would have two degrees and now working towards a Master's.
7. Does your family have a history of military service?
As far back as I can remember and a little genealogy, almost every generation has someone who served and some generations have multiple who served.
8. Would you encourage younger generations in your family to join the service?
I definitely would. There is a level of responsibility that is instilled in our young people who serve that is not found anywhere else. Plus the exposure to not just the differences in cultures across this great nation, but worldly cultures as well.
9. How has your opinion of war changed?
This is simple. I do not wish war upon anyone. I wish with all of the education that exists around the world, people could do a better job at figuring out their differences.
10. How did your military experience shape your faith?
Plain and simple — there are no atheists in foxholes and for me, there is comfort in faith.