KNOXVILLE, Tenn. — Nothing looked familiar when David Monroe, a Vietnam veteran, stepped back on the tarmac of the airfield where he served during wartime.
"I only saw about two or three things that was familiar to me. One of them was a water tank," said the now 81-year-old Knoxville native.
At 19 years old, he was fixing jets during the early days of the war in Vietnam. At night, that's when the shooting started.
"They would slip in every night. And we would either get mortars, or we would get rockets. And they never would come at the same time… It was a psychological thing that tried to work on you," said Monroe about enemy attacks on the airbase.
A fellow veteran encouraged Monroe to make a return trip to a country he hasn't seen in almost 60 years. Army veteran Ron Kirby has now led four groups, more than 100 veterans, back to see the place that shaped them as young men.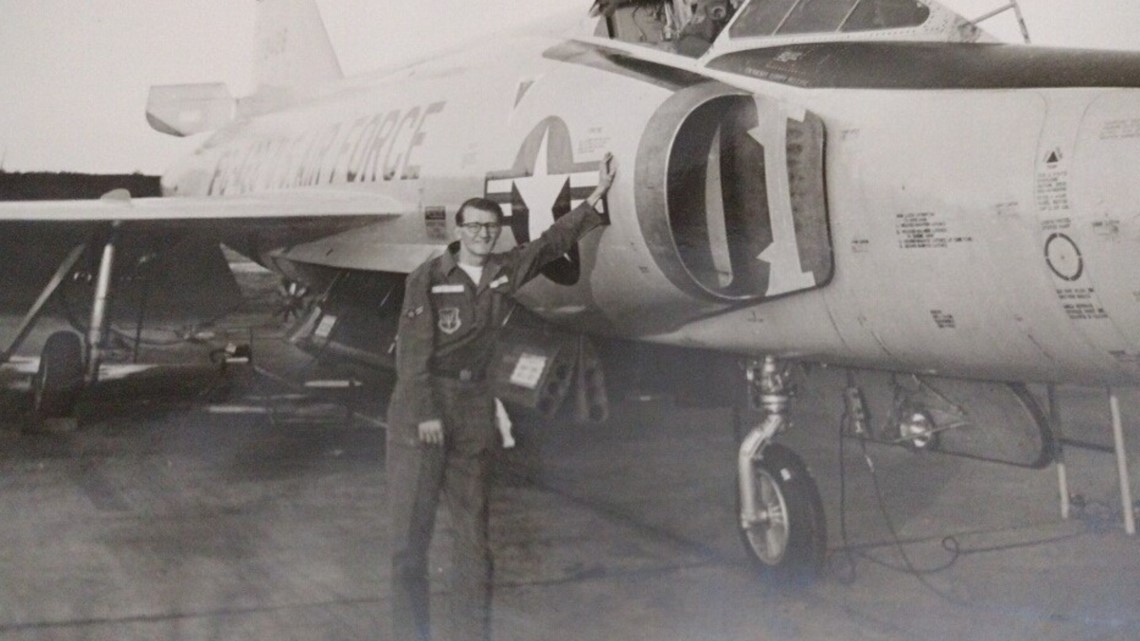 "I feel like it's had a positive impact on everyone that's gone," said Kirby.
He recalled the moment a fellow veteran, on a previous trip, approached him just a few days into their journey back in 2017.
"He comes running up to me and he says, 'Ron. Ron.' and I said 'What?' He said, 'I slept six hours straight last night.' And I said, 'Really?' And he said, 'I haven't done that in 40 years.'"
In 2017, 10News produced a documentary on the journey of veterans from East Tennessee heading back to the country they last saw at war. It is called "Facing Ghosts: Return to Vietnam."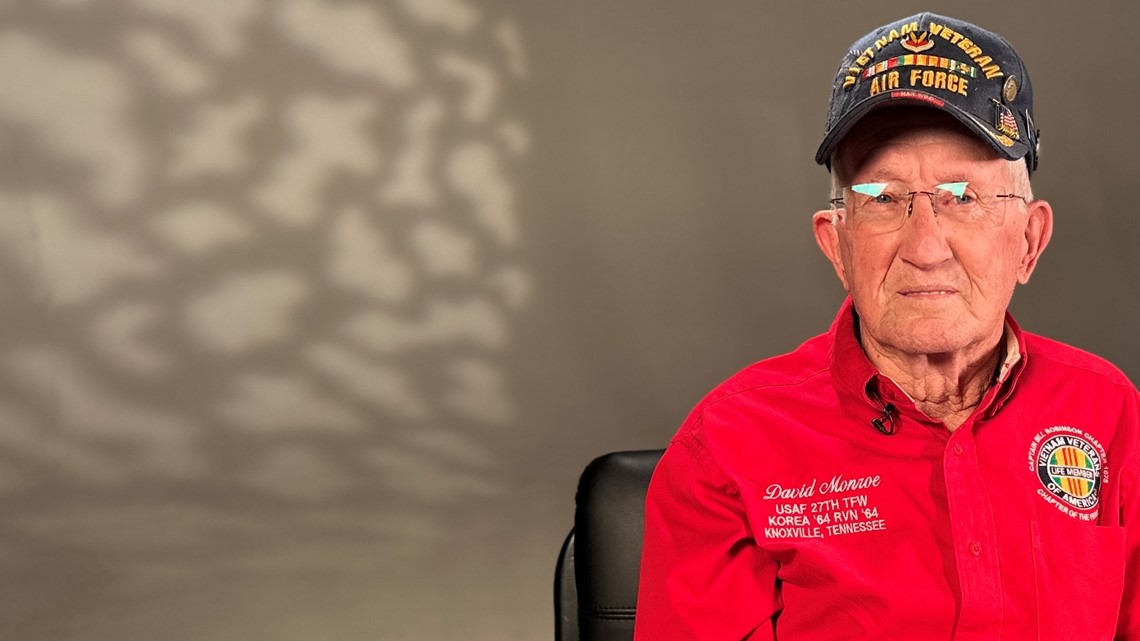 To learn more about the influence his military service had on his life, David Monroe offered answers to ten questions. They are listed below.
1. What one person influenced you most in life?
My grandfather. My mother was a single parent and I lived with her and my maternal grandparents. Even though he wasn't educated past third grade, I greatly admired his wisdom and parenting. He molded me for the man I became.
2. Do you feel honored and respected for serving your country?
Not after the war, but yes, I believe attitudes toward veterans has changed a lot.
3. How can people thank you for your service?
By being the type of patriotic American worth serving for.
4. How do you honor your fellow servicemen and women?
By attending all events honoring the military, especially Memorial Day, Veterans Day, and placing wreaths on graves in December.
5. How do you think this generation of military men and women is different or similar to yours?
I believe all servicemen and women, both past and present, are dedicated to serve our country and upholding the honor and traditions of the military.
6. What influence did your military service have on the rest of your life?
It taught me the responsibility of committing yourself to a task and giving your very best effort to complete it.
7. Does your family have a history of military service?
My stepfather served in WWII in the Pacific and my uncle served in WWII in Europe. Both were in the Army
8. Would you encourage younger generations in your family to join the service?
I would, but it would be an individual choice for them.
9. How has your opinion of war changed?
I believe the Vietnam War became political under the establishment in Washington D.C. War is just in the pursuit of freedom. War in the Middle East was also politically motivated.
10. How did your military experience shape your faith?
My faith was instilled in me when I was a young boy. I was saved as a teenager. I always relied on my faith during my service, and continue to try to serve God as best I can.