KNOXVILLE, Tennessee — Music artist and businessman Kanye West has qualified to appear on Tennessee's presidential ballot in November.
He's met the state requirement of collecting at least 275 signatures of registered Tennesseans to be on the ballot.
The Chicago native had until noon Aug. 20, to turn in the petition to file as an Independent, according to Julia Bruck, director of communications for the office of Tennessee Secretary of State Tre Hargett.
The election is Nov. 3. West is one of four Independent candidates to qualify so far on the state ballot.
Michelle Tidball is his identified running mate.
The Associated Press reported Aug. 4 that he'd withdrawn a petition to be on the New Jersey ballot.
Democrats say Republicans are trying to siphon off Black votes from them in key battleground states.
A tally, however, shows, West has mostly qualified to be on ballots in states that favor President Trump, including Tennessee and Oklahoma.
There's debate about how serious West is at making a run.
Last month, wife Kim Kardashian West issued a statement on Instagram noting he was a "genius" who dreams big and who also has bipolar disorder.
"He is a brilliant but complicated person who on top of the pressures of being an artist and a black man, who experienced the painful loss of his mother, and has to deal with the pressure and isolation that is heightened" because he is bipolar, she wrote.
PREVIOUS STORY: Kanye West has filed to be a presidential candidate on ballots in Oklahoma and Illinois but so far not Tennessee, according to the Tennessee Secretary of State's Office.
The flamboyant and mercurial artist has plenty of time, however.
West, 43, has until noon Aug. 20 to submit his name as an independent candidate for president on Tennessee's ballot, according to Julia Bruck, director of communications for Secretary of State Tre Hargett.
"At this time, Kanye West has not picked up a petition for the November election. He would need to have 275 Tennessee registered voters sign his petition to qualify," Bruck told 10News on Monday.
The Chicago showman, also called Yeezy, announced July 4 his intent to run for president. He's talked about it in years past. West also has a reputation for being unpredictable and bombastic.
In another step towards his apparent run, he officially filed paperwork Monday afternoon in Chicago, NBC reports.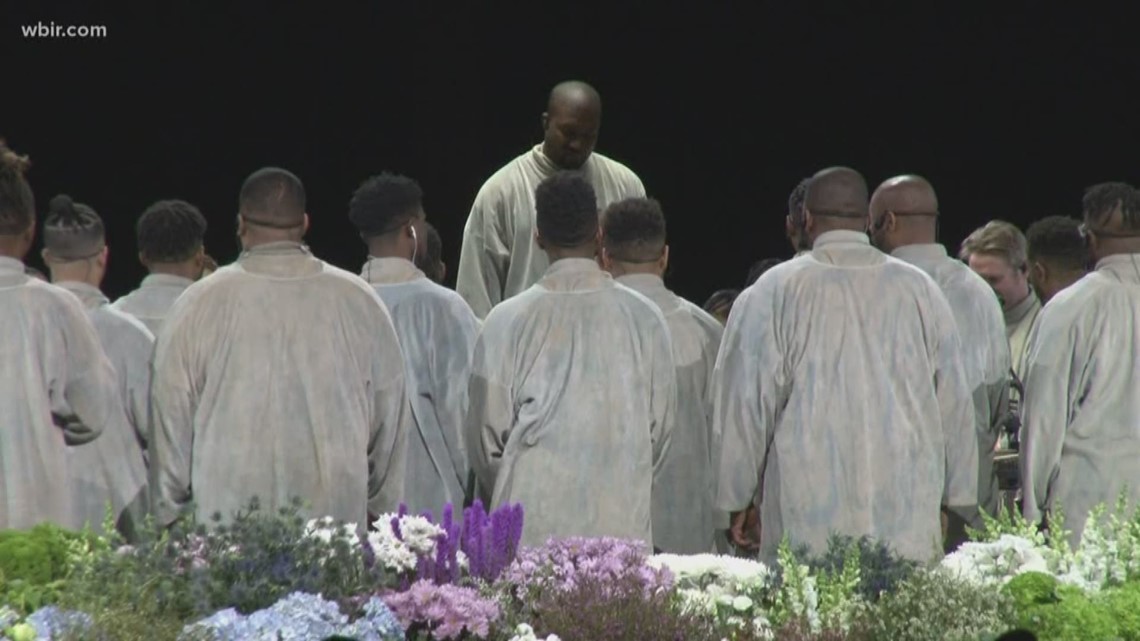 He submitted 412 pages of signature sheets to be on the Illinois ballot as an independent, according to Matt Dietrich from the Illinois State Board of Elections.
The Chicago native needs 2,500 valid signatures of registered Illinois voters. If he meets that requirement, he'll still have to be certified by the State Board of Elections at its Aug. 21 meeting.
The force behind such groundbreaking albums as "My Beautiful, Dark Twisted Fantasy" and "College Dropout," West appeared Sunday in South Carolina for a rally. He's missed the deadline there, however, to be on that state's ballot.
On Saturday, he tweeted at his 30 million Twitter followers, asking for their help to gather signatures in the Charleston, S.C. area.
Oklahoma is the first state where he's qualified to be a presidential candidate.
On Wednesday, July 15, a representative for West met the filing deadline, paying a $35,000 filing fee and submitting the paperwork so he can be on Oklahoma's ballot.
In January, West performed in Pigeon Forge at the Christian youth conference "Strength to Stand," attended by around 17,000 people.