UPDATE: Glenn Jacobs has a slim 17-vote margin over Brad Anders in the GOP primary for Knox County Mayor.
With 100 percent of precincts reporting Tuesday night, Jacobs has 36% of the votes (14,633) while Anders has 36% (14,616).
These are unofficial results.
Election officials say there are 43 provisional ballots outstanding. A provisional counting board will meet Thursday to review the provisional ballots.
Of the provisional ballots, 38 were people with no record of being registered voters, 4 were people who did not show a photo ID, and 1 was a person who voted on a paper ballot, according to the Knox County Election Commission.
Glenn Jacobs told 10News that he believes he won the nomination, while Brad Anders is taking a wait and see approach.
"I don't think the provisional ballots will have an effect on the race. I'm confident that come tomorrow afternoon, I'll be declared the winner of the GOP," said Jacobs.
"It's been a roller coaster. You come out leading and then you finish up 17 votes short with the provisionals, but things happen for a reason. whatever is decided Thursday will be decided Thursday and we'll roll on with that," said Anders.
Bob Thomas trails in third with 27.86% of the vote (11,296).
On the Democratic side, Linda Haney won by a large margin over Rhonda Gallman. Haney received 56% of the votes (4,284). Gallman received 25% of the votes (1,924).
PREVIOUS STORY: One of the most competitive primary races in this cycle is the competition for the Republican nomination for Knox County Mayor.
Two of the candidates vying to replace current Mayor Tim Burchett, who is term-limited, are county commissioners. Bob Thomas has held the District 10 At-Large seat since 2014. He is a Knoxville native, and a radio host. Brad Anders was first elected to the Knox County Commission in 2008, and has been with the Knoxville Police Department since 1992. He grew up in the Holston community.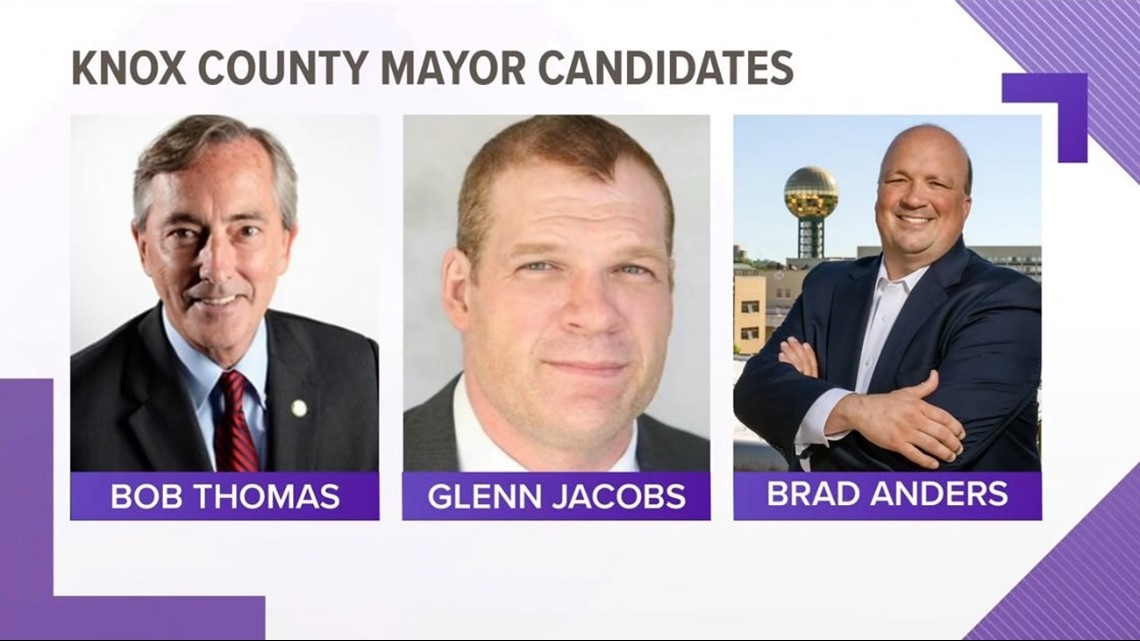 The third Republican candidate, Glenn Jacobs, is a businessman and former professional wrestler. He has lived in East Tennessee since 1995, and currently operates Jacobs Insurance Associates in Halls.
There are three candidates on the Democratic ballot, but only two are actively campaigning. Rebecca Deloa suspended her campaign on March 1, but her name is still on the ballot.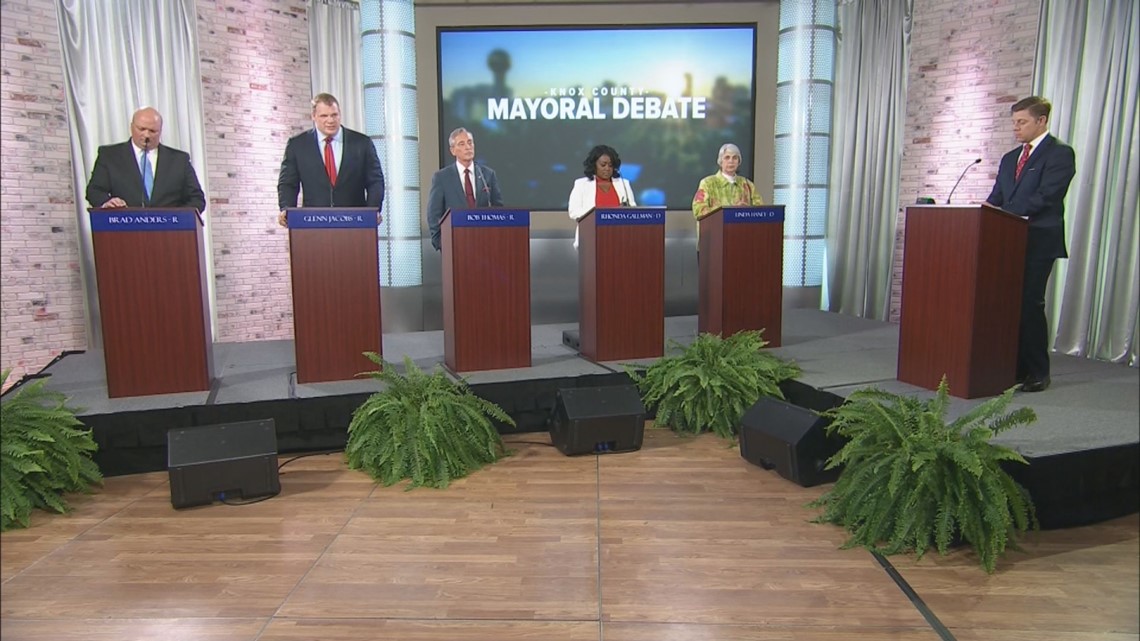 Linda Haney is a former chair of the Knox County Democratic party. She has been a maintenance worker at Y-12, and has worked with the Laborers' Local 818.
Haney said she decided to run to represent the Democratic voice in the county.
"I think that the Democratic party has a view to offer to the county. I also feel that every time the elections came up, we weren't challenging the Republicans, and I think we have a voice in this community also. And I thought it was time for someone to step up," Haney said. "And as a woman I felt it was the right time to step up and voice my ideas of what we can do with the county, and what the party can help."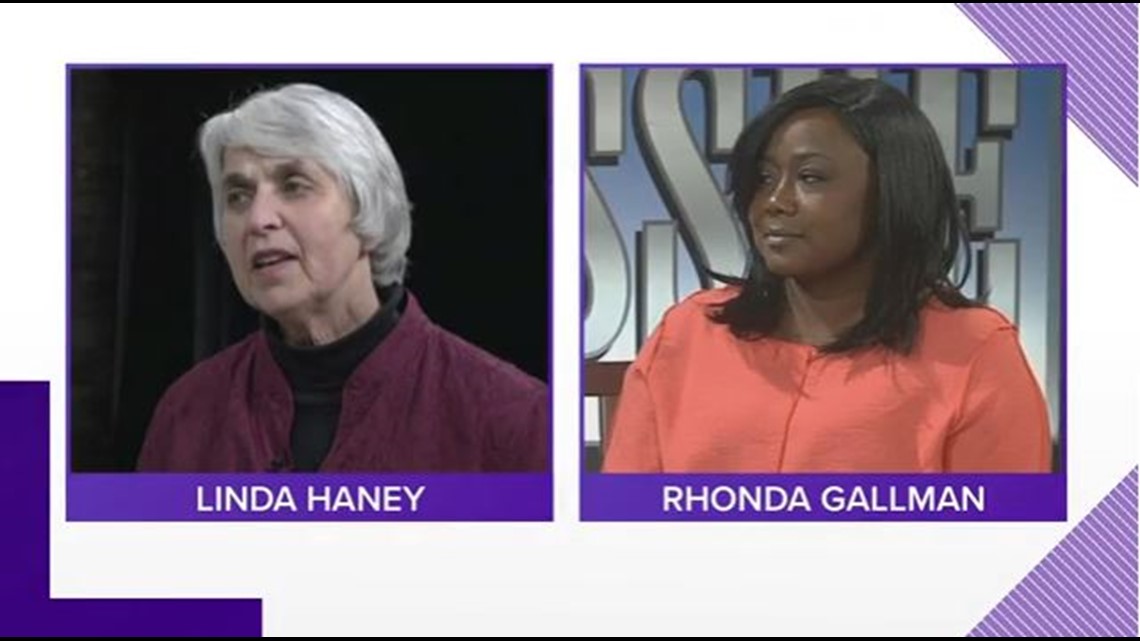 The third Democratic candidate, Rhonda Gallman, has faced legal issues in California during her campaign. Gallman was arrested in Los Angeles on March 7 on four felony counts of preventing or dissuading a victim or witness from testifying in a criminal case against her son. Gallman is out on bond, and says she is innocent of the charges.
The winners of the Democratic and Republican primaries will face off in the Aug. 2 General Election.