In 1998, the Vols vs. Alabama rivalry wasn't the painful one Vol fans think of today. Tennessee had beat the Tide for three years running, and the 1998 Alabama team wasn't ranked by week 7. When the Bama players stepped into Neyland Stadium on the 'Third Saturday in October' in 1998, the no. 3-ranked Vols were ready for them.
Tennessee started the near-sellout game strong, marching steadily down the field after starting on their own 24-yard line. The Vols scored on their first possession, continuing a season-long trend of outscoring their opponents in the first quarter. Alabama finally got on the board with a 41-yard field goal with 5 minutes left in the first quarter.
The Vols' defense stopped the Tide from scoring in the second quarter and entered halftime up 14-3.
In the second half, the Tide picked up momentum. Shaun Alexander scored a touchdown with a 44-yard run, cutting the Vols lead down to 14-11.
Peerless Price responded to Alabama's challenge less than one minute later. He returned returned the kickoff 100 yards for a Tennessee touchdown, putting UT up 21-11 over Alabama. After that play, the Tide never got within striking distance of the Vols.
At the time, Coach Phillip Fulmer credited the win to that play.
''Probably the biggest play in the ballgame was Peerless' kickoff return,'' Fulmer said. ''We said all week long we needed a play in the kicking game, and son of a gun if we didn't get a great one.''
Bama scored one last time in the fourth quarter, but was overshadowed by two more Tennessee touchdowns. The final score was 35-18.
The win meant Tennessee was 6-0 for the first time since 1969.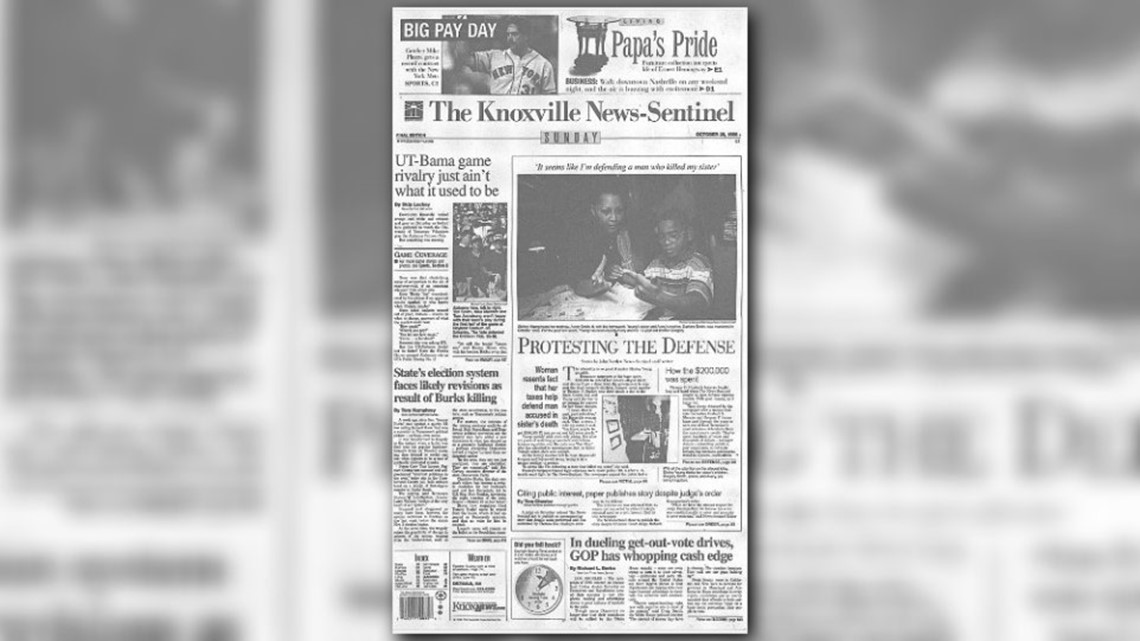 A column on the front page of the Knoxville News Sentinel the next morning proclaimed "UT-Bama rivalry just ain't what it used to be."