KNOXVILLE, Tenn. — The game times for the NCAA Baseball Knoxville Super Regional were announced on Tuesday.
On Friday, June 10, Tennessee will play Notre Dame at 6 p.m. EST. The game will air on ESPN2.
On Saturday, June 11, the two teams will play again at 2 p.m. EST. The game will air on ESPN.
If a third game is necessary, it will take place on Sunday, June 12. The time the game is at and the channel it will air on is to be determined.
The University of Tennessee Athletics Department will be holding free Big Orange watch parties outside Lindsey Nelson Stadium during the games this weekend to help hype up the team and bring in more fans, featuring a live big-screen broadcast, games, a DJ, food trucks and more.
The watch party will begin 90 minutes before the first pitch of each day. Chairs and blankets are allowed, but coolers and glass containers are prohibited.
The watch party will be located in the green space just beyond the outfield wall down the right-field line of the baseball stadium between the GF1 and GF2 parking lots. You can see the location on the bottom left corner of the map below.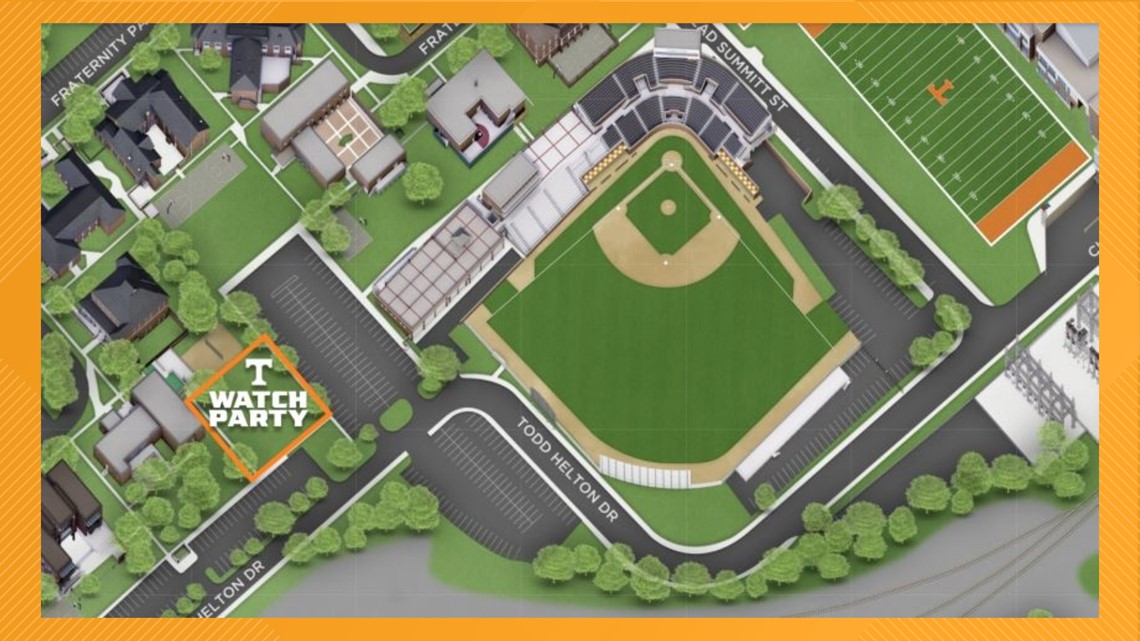 UT said it changed the location this year due to construction at Haslam Field as well as the street closure at Pat Head Summitt Street to create the extended concourse for ticketed fans.