KNOXVILLE, Tenn. — University of Tennessee baseball head coach Tony Vitello kicked off his four-game suspension by doing some good in his own unique way.
On Wednesday, he joined several UT fraternities outside the library near the pedestrian bridge that were raising money for various organizations.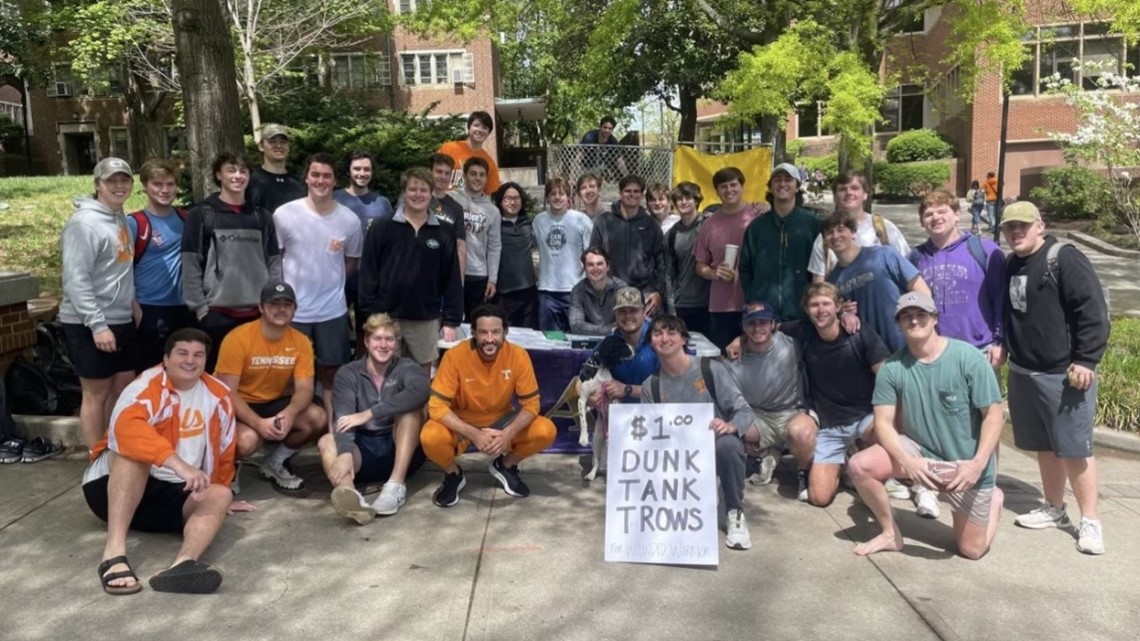 The Vols Baseball head coach was ejected from Saturday night's game against Alabama in the first inning after he bumped an umpire in the chest during an argument over pitching coach Frank Anderson's removal from the field.
This was Vitello's second suspension in his five seasons as Tennessee's head coach. He received a two-game suspension in 2018 during the Vols' series against Kentucky. He held a lemonade stand pregame for fans during the game he was suspended.