A century of professional wrestling: The story of the Cazana family
Three generations of the Cazana's have spent their lives dedicated to the squared circle. This is their story.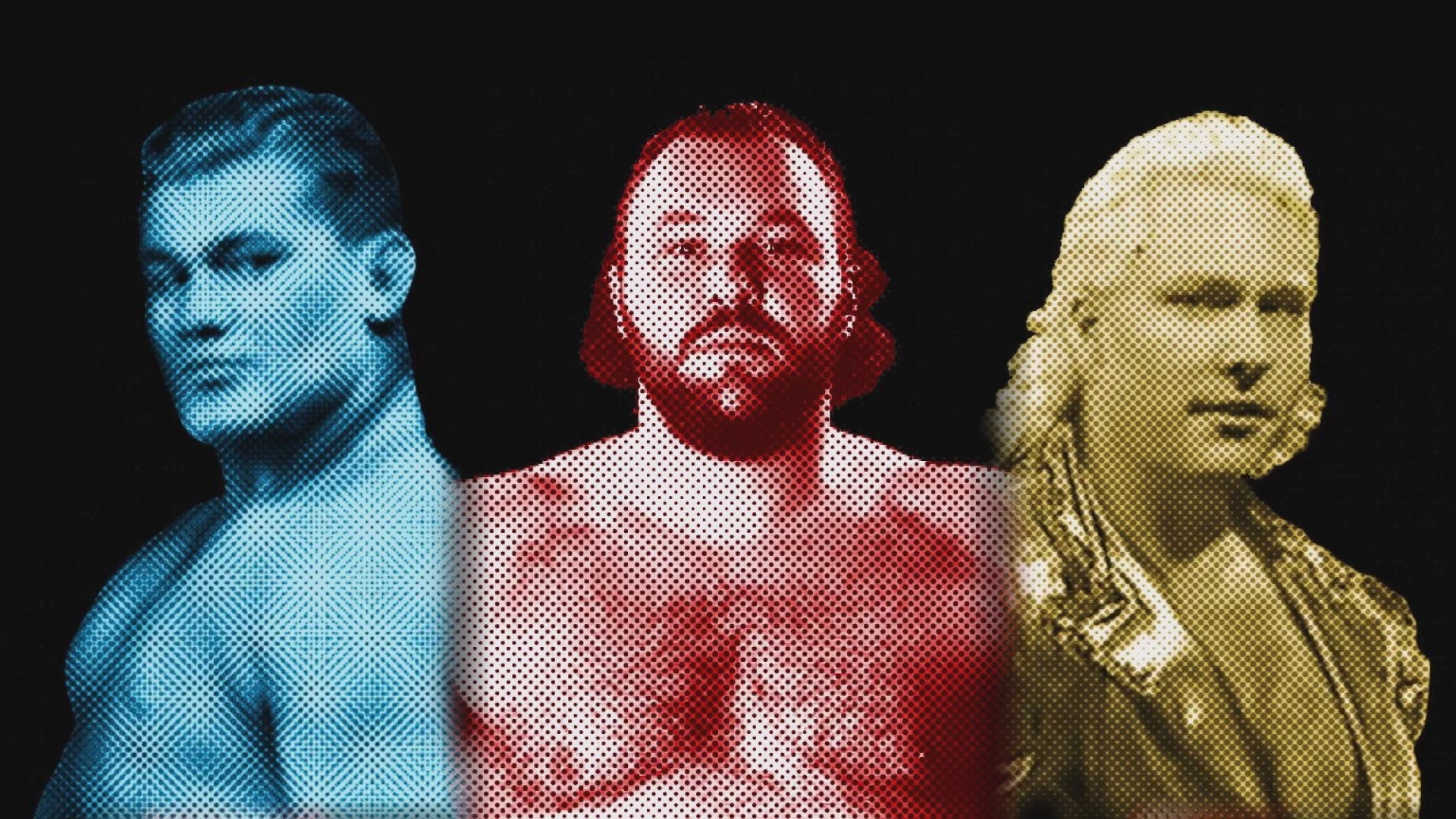 Professional wrestling has been present in East Tennessee as far back as the 1910s. All-time greats like Randy Savage, Andre the Giant and Antonio Inoki all passed through the area on their way to the top.
Knoxville holds it's own place in the annals of professional wrestling history. Known then as Sterling Golden, Hulk Hogan won his first championship ever, here in Knoxville, in 1979. In 2018, Knox County voted Glenn Jacobs, known to wrestling fans as Kane, as its mayor.
In the video catacombs of WBIR studios sits a lone computer. Housed on the hard drive is locations for stories aired on WBIR for the first 30 years of the station's existence.
If one were to type the term "wrestling" into the search bar, they would be met with only three results. Two have very little information in the metadata. The other is a 44-second, silent, black and white clip from 1957 of a wrestling program presented by a man named John Cazana.
If one were to research the name John Cazana, they would find a history of professional wrestling dating back almost a century. A history that has ties to the very television studio that we still use today.
John Cazana
:
The Cazana family wrestling legacy began in the early 20th century when John Cazana immigrated to the United States from Vovousa, Greece. Once he was stateside, John met his wife who also immigrated from the same mountain town. The two were heavily involved with Saint George Greek Orthodox Church on Kingston Pike.
John was a teenage bodybuilder who quickly grabbed the attention of then-world wrestling champion Jim Londos, and by the early 1930s was making a name for himself on the wrestling scene.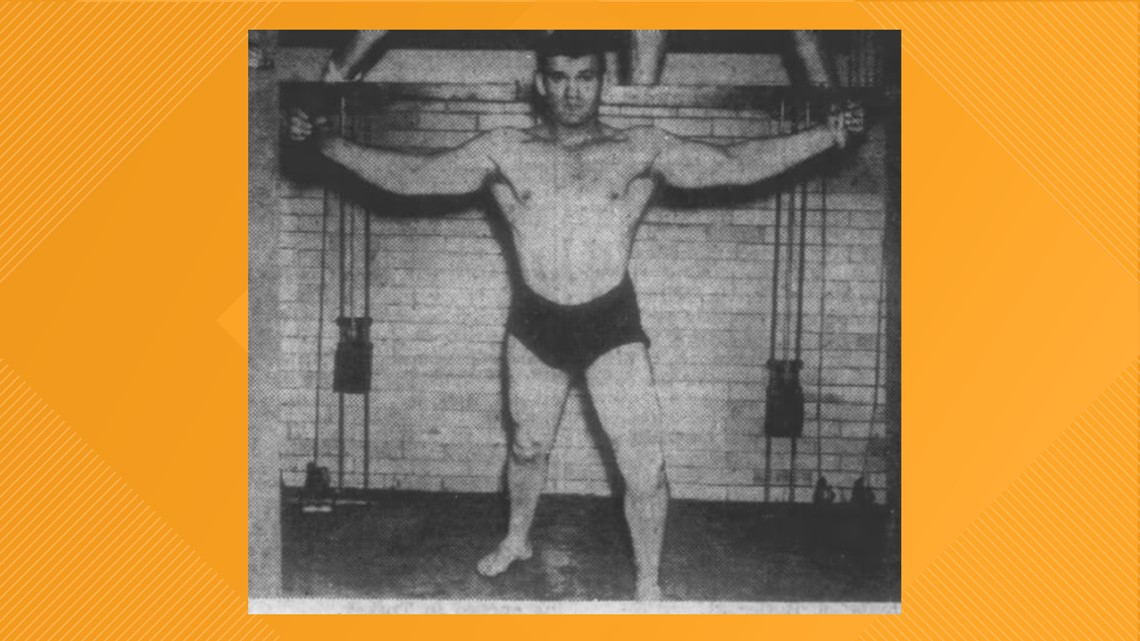 "He broke into the wrestling business as a teenager. There's an article I've got from 1933 that's got him wrestling in some little, rinky-dink, podunk town in Virginia. That's probably the earliest, as far as recorded that I've got," said Joe Cazana, John's grandson.
An entrepreneurial spirit, John had his hands in many businesses around Knoxville before finally landing on promoting professional wrestling, such as a photography studio and restaurants.
"As far as the getting into the wrestling thing, his brother, George Cazana, was the wrestling promoter locally here in Knoxville. To put it out there short and sweet, he got it from his brother; he bought his brother out," Joe said.
Immediately following the Wide World of Sports, another program airing on WBIR at the time, John Cazana's Wide World of Wrestling began running in the 1950s with a weekly 90-minute live show.
In a time before Tennessee sports had the powerhouses of today, John's show gave Knoxville residents something to rally behind.
"UT wasn't on TV every week back then playing football or basketball or anything like that. We didn't have the Tennessee Titans. We didn't have the Carolina Panthers. We didn't have all the stuff we have now, so wrestling in the south was your hometown sports team," said Beau James, a wrestling historian. "John Cazana was the owner, the manager, and he was the guy that put it all together and pulled all the strings."
The governing body of wrestling territories at the time, the National Wrestling Alliance, came calling. Now, the Wide World of Wrestling was under a much larger umbrella with the ability to import talent from other NWA territories.
"I always remember going out there and seeing these larger-than-life characters. My first memory that I remember of Andre the Giant was at the Jacob Building at Chilhowee Park. He was an incredible sight back then. Plus, all the wrestlers that my granddad had a hand in actually developing, I guess is what you'd call it today. He would give them their big break. I mean guys like your Ron and Don Wright, your Whitey Caldwell and a really, really young Jerry the King Lawler," Joe said.
Having such a stacked roster, the fans came out in droves to see the shows. Some even waited outside hours before the tapings at WBIR, hoping to get in.
Most of the time it was all good fun, but according to wrestler Don Wright, sometimes it could get dangerous. He recalled an incident when he was attacked by a fan with a knife.
"He stabbed me around here and my blue jeans. Slit them all the way to my loafer. Went inside my loafer and cut my leather loafer off. Went through the leather on my big toe through the big toenail. Brought the blood out of it." Wright said.
Aside from running on WBIR and eventually on WTVK, John Cazana's live events at Chilhowee Park consistently drew a large portion of Knoxville's population.
"He's drawing 10% of the population of the city at the matches every Wednesday night, without television for some periods of time. Ron and Don against Whitey and Les Thatcher set attendance records at Chilhowee Park still in effect today. They outdrew all the big names that came and played Chilhowee Park in concerts, and they'll never be broken," James said.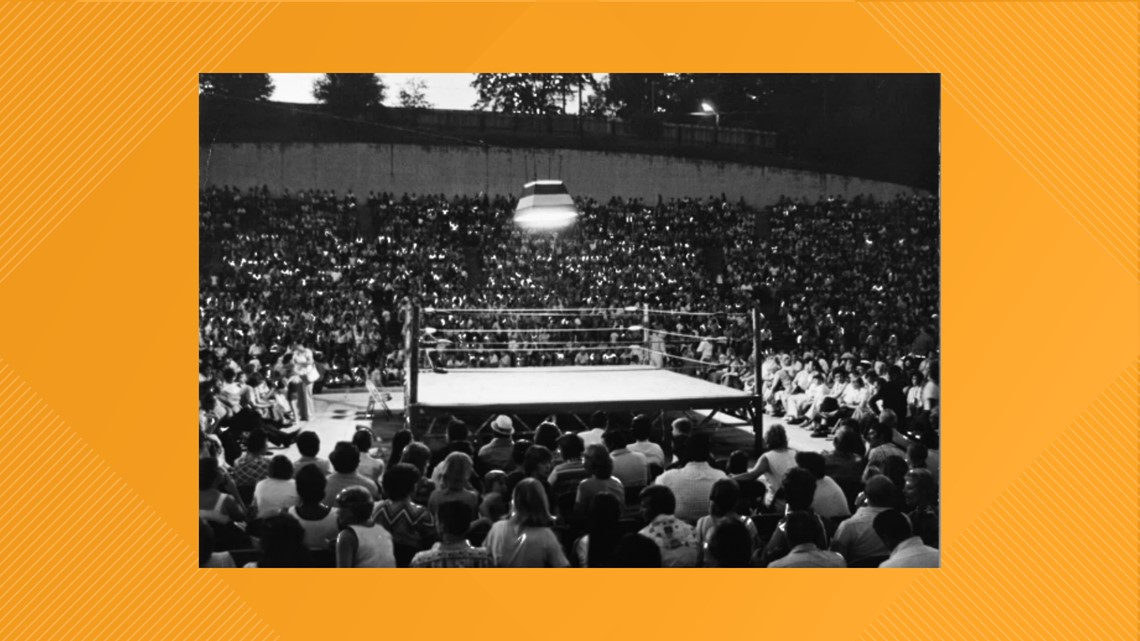 Even terrible weather conditions would not stop John's faithful fans from seeing the action, as one night, over 4,000 fans sat in the pouring rain to witness one on John Cazana's events.
"He goes out and looks and they're lined up down the street to see Ron and Don against Whitey and Les. There were over 4,000 people sitting there that didn't walk away, didn't leave, didn't cover up. They wanted to see what was going to happen," James said.
To show his appreciation for the thousands of fans that frequented his shows, John always made sure to give back to the community that helped make the Wide World of Wrestling a success.
John Cazana held events at the Jacob Building every Christmas where he would pass around milk jugs for people to donate their spare change. The money raised would go to help purchase toys and necessities for underprivileged children in the area.
John and his brother, George, also did philanthropic work with American Legions, VFWs and many different East Tennessee groups still going today.
The Wide World of Wrestling ran until 1974 when it was bought out by a fellow wrestling promoter, Ron Fuller.
Joe Cazana
:
The pro wrestling gene skipped a generation as John's grandson, Joe Cazana, began wrestling professionally in 1986. A bit hesitant to start, it wasn't until his grandfather's funeral that Joe decided to step inside the ring.
"I never thought anything about it. I didn't care one thing about the wrestling business, but when my granddad passed away, these guys were filing through at the funeral home. I can remember speaking with Ron Fuller and he prodded me into it, and I told him, I said, 'I really never gave it a second thought.' I didn't want to become a pro wrestler. He said, 'I will call the local trainer, and I will try to get you together with him'," Joe said.
Fuller kept his word, and Joe began training.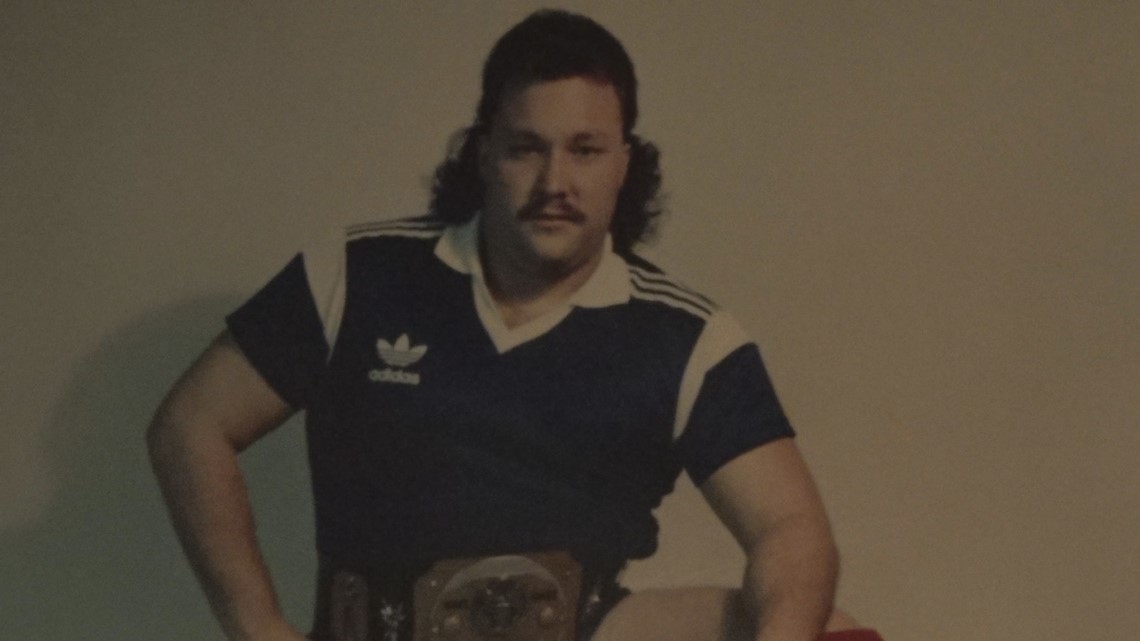 "Back when Dad trained, you got beat up. He's told me stories of taking bumps and taking body slams in the backyard before they got into a ring that had a stump in the middle of it," said A.J. Cazana, Joe's son.
Joe trained for four months. His class of 20 students quickly withered down to two: Joe and his friend, Tom Pitner. For their final lesson, both Joe and Tom had to endure something unique.
"Ladies and gentlemen, this is a true story. We learned how to get hit in the head with a chair, you know, a steel chair. We took about 20-25 chair shots apiece in that training session. Two weeks later, Tommy and I are wrestling against each other in our first match," Joe said.
With his training complete, Joe hit the ground running. He quickly found himself working for the likes of the Von Erichs, Verne Gagne, the World Wrestling Federation, and, just like his grandfather, the National Wrestling Alliance.
According to Joe, in the 80s there were three classifications of wrestlers: stars, workhorses, and star makers.
"My job was a star maker. When I first went to the Mid-Atlantic area, I would get out there with guys that absolutely beat the snot out of me. You know, and that's what my job was," Joe said.
Primarily working as a "bad guy" or "heel," the more matches Joe had, the more offense he was able to implement.
"I would go out there and I would have the matches with the Rock n' Roll Express or Steamboat or some of these guys and it would be a give and take match as opposed to all give and me take. I think I made a living on wrestling Ricky Morton and Robert Gibson," Joe said.
Ricky Morton echoed Joe's sentiment.
"I made a living by kicking him in the behind. I'm just kidding. In our days, everybody was great. Everybody had a job. Everybody had something they had to do to make it for the main events. Joe was one of those. I had a great run with Ric Flair and the Midnight Express. So, it took people like him to make us who we are. I really appreciated that," former rival Ricky Morton said.
The Resurrection of the Wide World of Wrestling
:
Taking a page out of his grandfather's book, Joe resurrected the Wide World of Wrestling in 2017.
"It was my family's heritage. It's what put food on the table for my family. My granddad owned the name. It was always 'John Cazana Productions presents the Wide World of Wrestling.' It's 'Joe Cazana Promotions presents the Wide World of Wrestling' now. To be perfectly honest with you, as much wrestling as I'm doing now, I still don't have any desire to do it all the time, but when I'm doing it, it's just like I'm home," Joe said.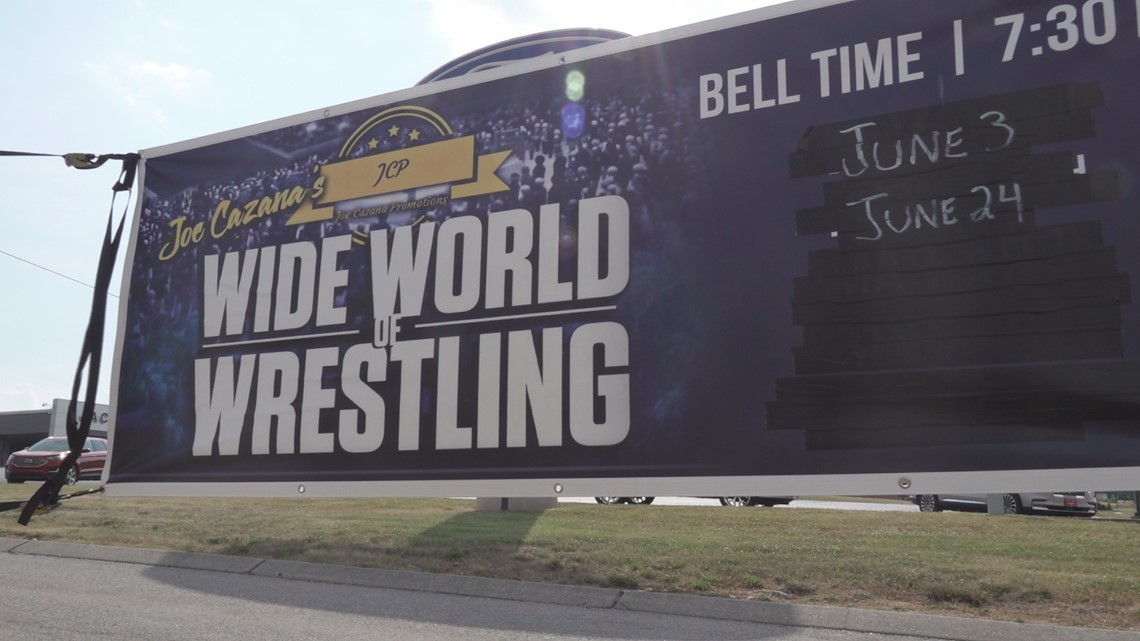 The Wide World of Wrestling runs monthly shows out of Sweetwater, Tennessee and has become a destination for independent talent all over the southeast.
"He knows how to run a wrestling show, Joe Cazana Promotions, especially in this part of Tennessee. It is a perfect opportunity to go out there and know it's going to be ran professionally. It's going to be ran by people who understand what it's like to go through it as a young person in professional wrestling. Joe Cazana Promotions, especially with Joe's temperament and his way of approaching things, it will help that person gain confidence and help him along the way," Prichard said.
Joe's son and third-generation wrestler Andrew "A.J." Cazana hopes to make the company as diverse as possible.
"Being the Wide World of Wrestling, we don't want to just pick people up from East Tennessee, we don't want to just pick people up from Northeast Georgia or whatever or the Carolinas. We've had people from Missouri, Florida, Indiana, Ohio, Carolina, both Carolinas, Kentucky, all these different states and for me, I want it to be a melting pot of talent," A.J. said.
"Above all else, we book good people, just genuine, generally good people. If you're not a good person, I don't give a crap if you're the best worker in the world. I'm gonna look at dad and be like, 'Hey, please don't bring them in.' Even if you've got heat with somebody, not on our show. Come in. We're family. We want to be that family atmosphere."
A.J. Cazana
:
In 2020, the third generation of Cazana's entered the professional wrestling world when A.J., John Cazana's great-grandson, made his debut. Like his father, AJ was hesitant at first, but once he stepped between the ropes at his father's retirement match, he was hooked.
"He had something set up for me and my brother to get involved and do something pre-show with the guy that he was wrestling at the end of the night. Just the rush and the nerves and the anxiousness, just the excitement, it was the closest thing I got to running through the Power T over here on a Neyland game day," A.J. said.
"When I first saw A.J. Cazana, I thought, 'What a great size. What a great opportunity to take this guy young and mold him, give him what I know, and run him through the drills I know works. Give him the tools. Give him the recipe and just see if he can follow.' You can't help but look and see the potential," Prichard said.
A.J.'s training regimen was a far cry from his father's.
"I got there the first day, I was 314 pounds. Big not muscular. I got blown up. We did back bumps. A lot of hitting the ropes. A lot of running around. It was the middle of summer. It was hot. They don't have air conditioning in the building. Compared to what I've seen other people go through Doc's training is pretty cushy. Don't tell him I said that," A.J. said.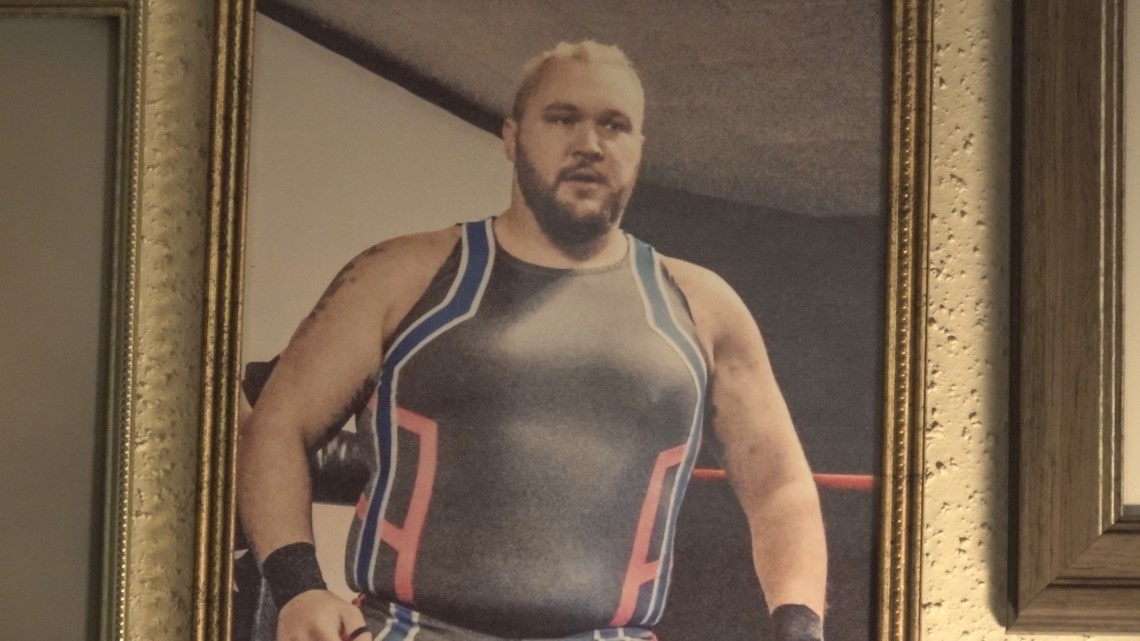 Modeling his attire after the wrestlers of old, A.J. adapted his wrestling style to match.
"I don't have a gimmick, other than I'm a third-generation guy. I'm just here to beat your face in the ground and win a match. It's a pretty good fit right now for me until the wrestling world embraces that old-school mentality again," A.J. said.
Going by nicknames such as "The Body Guy" and "The Rookie of the Century", A.J. has also adopted the moniker "The Legacy" to reflect the multigenerational facet of his family.
"When he says he's the legacy, that's something he takes to heart. I don't think there's any limit to what A.J. Cazana can accomplish in wrestling. He has the drive. He has a passion, and he definitely has a purebred legacy in his genes. It is in his blood. It is in his genes. A.J. Cazana can accomplish any goal he sets his mind to, and he has the physical ability, and he has the mental ability to pull it off," Prichard said.
Like his father and great-grandfather before him, A.J. has already begun working with the National Wrestling Alliance less than two years into his career.
"It's interesting because a lot of guys come to us by working their way up literally from the bottom. A.J. was working as ring crew. I would see him around, so, I got to know his face. Suddenly, there he is booked in a match. It was in Oak Grove, Kentucky and I called one of our guys the next day and I said, 'Man, he really impressed me.' He's been a long-standing feud with another guy who also came up the same way. His name is Mims, also from the general same part of the world," NWA owner William Corgan said.
Mims considers A.J. one of the better opponents he has faced in the National Wrestling Alliance.
"We have those hard-hitting physical matches that you look forward to seeing from the NWA. If anything, he's been somebody that's helped me with one of my big goals here in the NWA, which is to bring it back to that old school style, that style of NWA that they were famous for during the territory days. It's kind of giving us a reset on wrestling. We're really doing it out there," said Matthew Mims, an NWA wrestler.
The NWA Returns to Knoxville
:
For the first time in decades, the National Wrestling Alliance made its triumphant return to Knoxville for the pay-per-view event, Alwayz Ready, on June 11, 2022
"We identified some of the old NWA strongholds as far as where the NWA used to run traditionally. So, we've teamed up with the Cazana family to run in Knoxville, and given the history of the tradition, and of course, the roots of NWA in the area, we felt it was a perfect fit," Corgan said.
Held at the Knoxville Convention Center, Alwayz Ready was a sellout. Over 900 fans packed into Ballroom E for the event, and organizers were excited to see the NWA back in East Tennessee.
"This is kind of history coming full circle. We have the modern version touching the past. At the end of the day, great things are gonna happen when everything comes together," NWA Chief Operating Officer Kyle Davis said.
A.J. Cazana performed on the Alwayz Ready card with the added incentive of making his Knoxville wrestling debut in a three-way tag team match. A.J. was going up against his father's former rival, Ricky Morton, and Ricky's son, Kerry Morton, another generational star.
"Kerry is carrying the torch for the Mortons, just like A.J. is carrying it for the Cazanas. You stop and you think and you watch these kids, and you always knew that A.J. and Kerry's paths would cross just like mine and Ricky's did or just like my granddad's and Ricky's dad, Paul Morton, did back in the day," Joe said.
According to A.J., he has no personal quarrel with Kerry, as his goal is to be the best generational athlete in all of professional wrestling. As for Kerry, he is excited to see how far he and A.J. can go.
"The circle of life is simply beautiful. It's just the beginning of a long, long story to tell. A.J. has grown up in this business the same as me under Joe and under my dad, Ricky. So, it's the same ball game. We're playing on the same ball field. Now it's about who is going to take the first swing and hit that first home run," fellow third-generation wrestler Kerry Morton said.
Playing a "bad guy" like his father, A.J. was curious to see if he would still get boos wrestling in his hometown.
"My hope for tonight is that I boot rake Ricky Morton and the cheers erupt. He gets a headlock, and they boo him. Have you ever seen Ricky Morton get booed? I haven't. That's my goal is to see something that is so just asinine. I'm just excited to go out and experience Knoxville wrestling for the first time," A.J. said before the match.
Ricky and Kerry won the match, and although A.J. came up short at the pay-per-view, his spirits were still high as he looked toward his future.
"It's just a matter of time before the wrestling world is mine. Call me cocky, call me confident, whatever you want to call me. I know how good I am. I know where I'm at, and I've been in this less than two years at this point. Cocky, arrogant, sure, but guess what? I'm 6'2, 300 pounds and nobody's going to tell me to shut up. I think I'm built for this thing. Pending, you know, knock on every piece of wood in this place, pending any major injury. The sky is the freaking limit," A.J. said.
Legacy
:
"To see that in the middle of January with eight inches of snow on the ground, my granddad put 3,000 people in the Jacob Building on a Friday night. It's incredible. It's incredible. You've got WWE that comes to town maybe twice a year if that. Do they pack the arena? Sure, they do, but they bring in their Monday Night Raws or their Smackdowns. WWE could not even come in here and put on a weekly show and pack out Chilhowee Park like my grandfather did. There's no way." Joe said about his grandfather's legacy.
As for his own legacy, Joe hopes he is remembered as fondly as his grandfather.
"I want everybody to go back and say the same thing that used to say about my granddad, 'He was fair, he was honest and he took care of the boys,'" Joe said.
Although he has only been wrestling for a short time, A.J. plans to continue full speed ahead into the wrestling world.
"I'm so stoked for how far I've come in less than two years. I don't want to wait around on anything. I've had the opportunity to be a lot of places that I probably shouldn't have been and looking back at the short time and the hard work that we put in, it's like playing football. If you've ever played sports, it's like leaving everything you've got on the field because you never know when it's gonna be your last," A.J. said.
The Cazana legacy continues on, and historian Beau James believes the name "Cazana" deserves to be in the upper echelon of wrestling families.
"When you go through the history, they came here and lived the American dream. I didn't know John Cazana, but I've known Joe Cazana for 34 years. I've known A.J. Cazana since he was a baby. As long as we're alive, part of John Cazana is alive. That's why I want to make sure the truth is told and I want to make sure it's out there for generations to come," he said.