It's been more than two decades since a young, unproven Peyton Manning was introduced to Rocky Top as the backup to the backup quarterback in 1994.
But early in his first season as a Vol, the freshman was thrust into the starting quarterback role because of injuries.
And the rest, they say, is history.
Peyton Manning: Through the years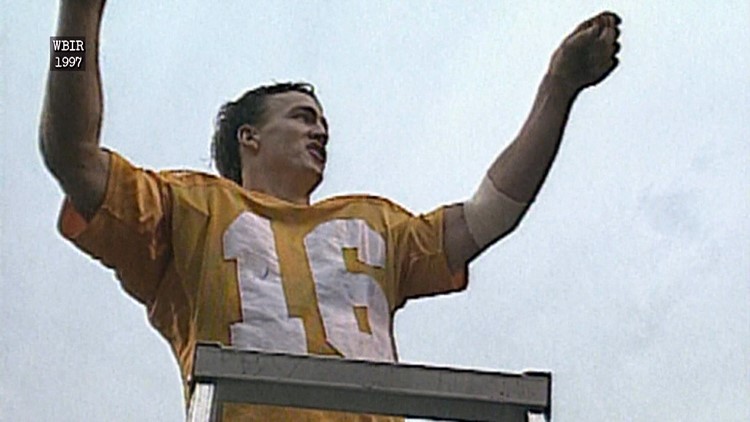 Peyton led the Vols to victories over heated rival Alabama and to SEC and bowl game championships. He rewrote the record books. And he cemented his place in every Vol fan's heart when he decided to return for his senior season.
Since then, Peyton's had a storied NFL career, winning Super Bowl championships with two different teams, and writing his name in the record books, time and time again.
Vol fans have followed his career, from the orange and white of Tennessee to the blue and white of Indianapolis, then back to orange (and a bit of blue) for Denver.
He's just about everyone's favorite #VFL, and is by far the most famous of all.
Whatever he does next, you can bet Big Orange fans will follow. And more than one hopes, somehow, his path will lead him back to Tennessee.
Watch the video for a look back at Peyton's time on Rocky Top!